It's that time of year when your garden craves a splash of natural color, and we're here to help!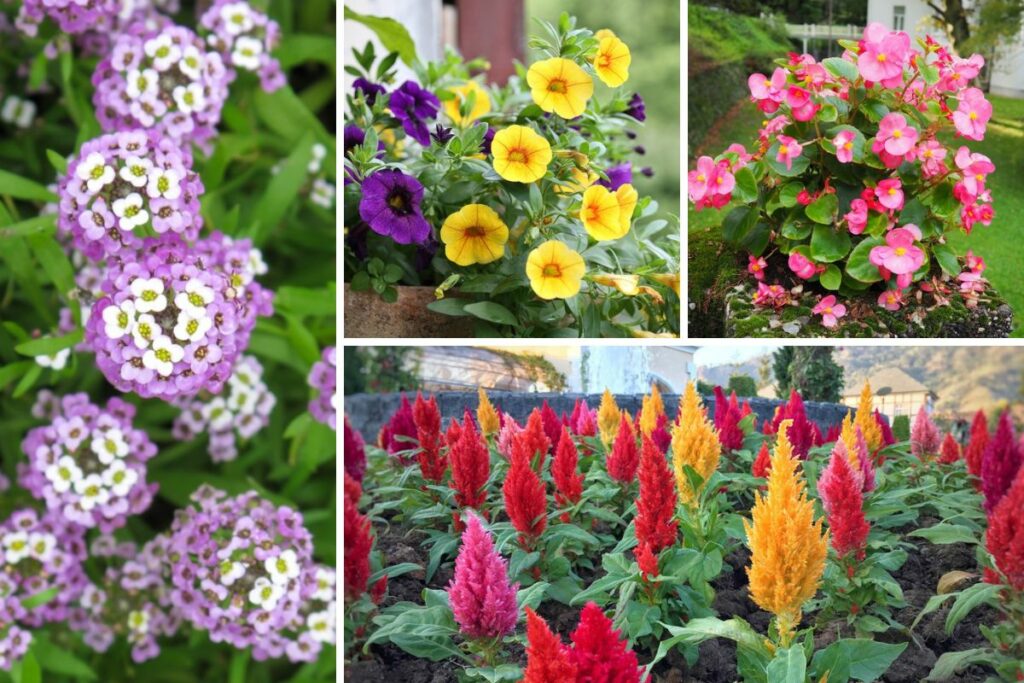 Fortunately, you won't have any trouble finding annuals in North Carolina that work well in your landscape. From cheerful marigolds to delicate violas, from bold zinnias to fragrant alyssum, the options are endless.
In this article, we'll reveal the top 10 annual plants in North Carolina and show you tips on how to care for them. So, let's get started!
Top 10 Best Annual Plants for North Carolina
To complement the cheerfulness of the warm months, consider growing the following stunning annuals in your garden:
1. Snapdragon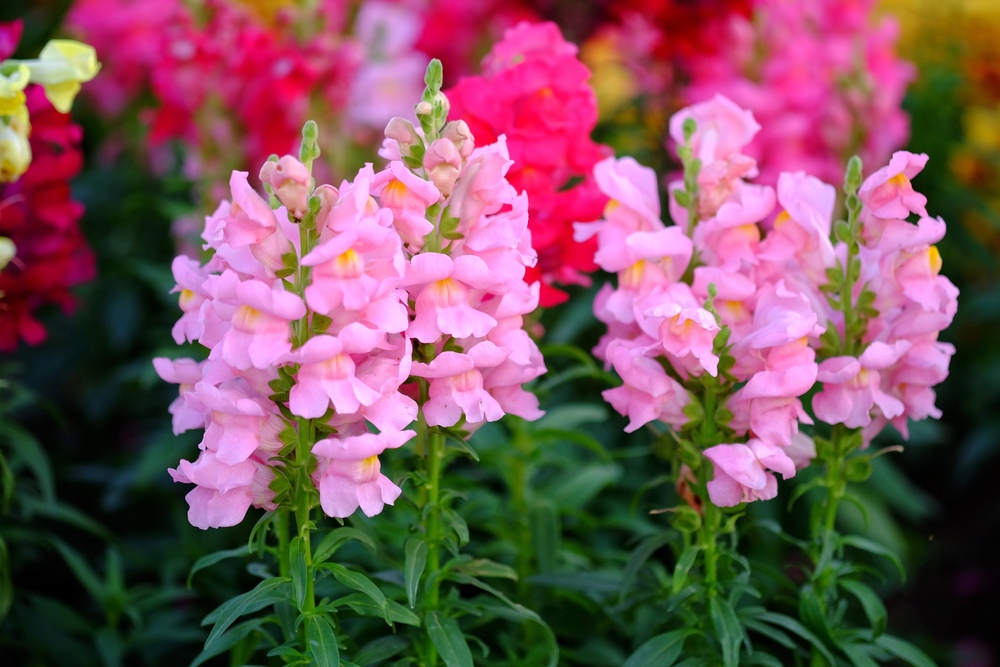 The exotic flair that comes with snapdragons is unparalleled! This plant represents almost every color of the rainbow, including white, red, pink, and purple.
If you want to see a lot of blooming going on, plant this annual in the spring or fall. You should also place it in a location that receives full sun or partial shade. The size you'll end up with will depend on the variety, and it could range from a couple of inches to 4 feet tall.
Snapdragons got their name from their flowers, which resemble a dragon's snout. You see, bees, the plant's primary pollinators, open the flower heads, a.k.a snouts, and then they slowly snap shut on their own.
2. Alyssum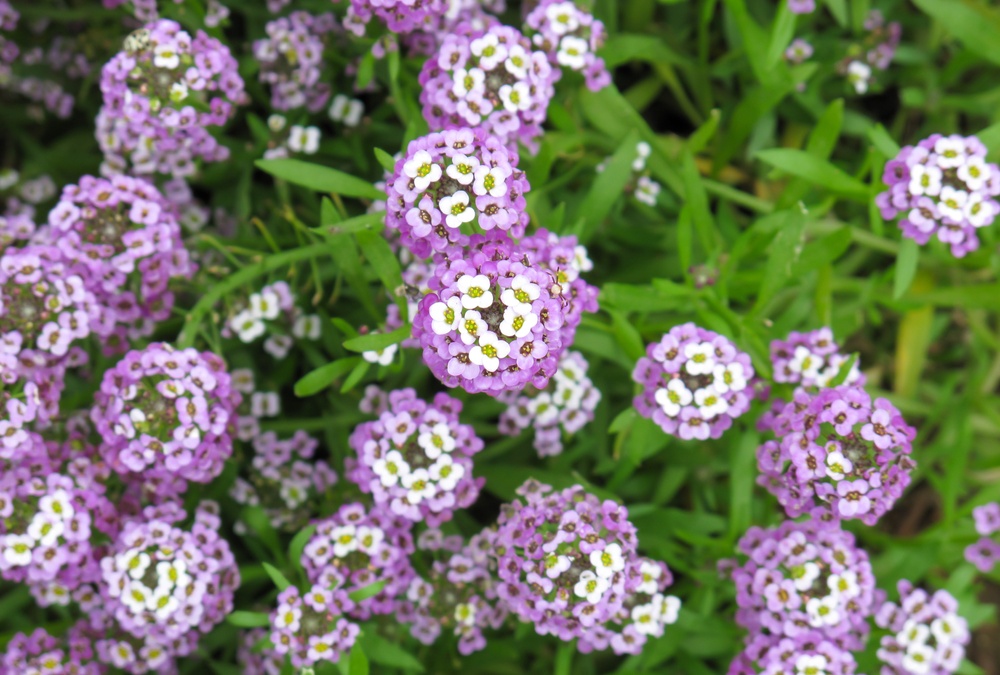 If you want to add a delicate touch and sweet fragrance to your landscape, alyssum is the plant for you!
This annual produces clusters of tiny adorable flowers in pastel colors like lavender and cream. Even its foliage, with its distinct gray-green hue, adds to its beauty. The best part is, as it blooms in the spring and fall, you'll notice a subtle honey-like scent emanating from your garden.
To ensure you get both the ornamental and aromatic sides of this plant, use a water-soluble fertilizer to promote flower growth. Aside from that, it's a tough one, so it won't require much maintenance.
3. Zinnia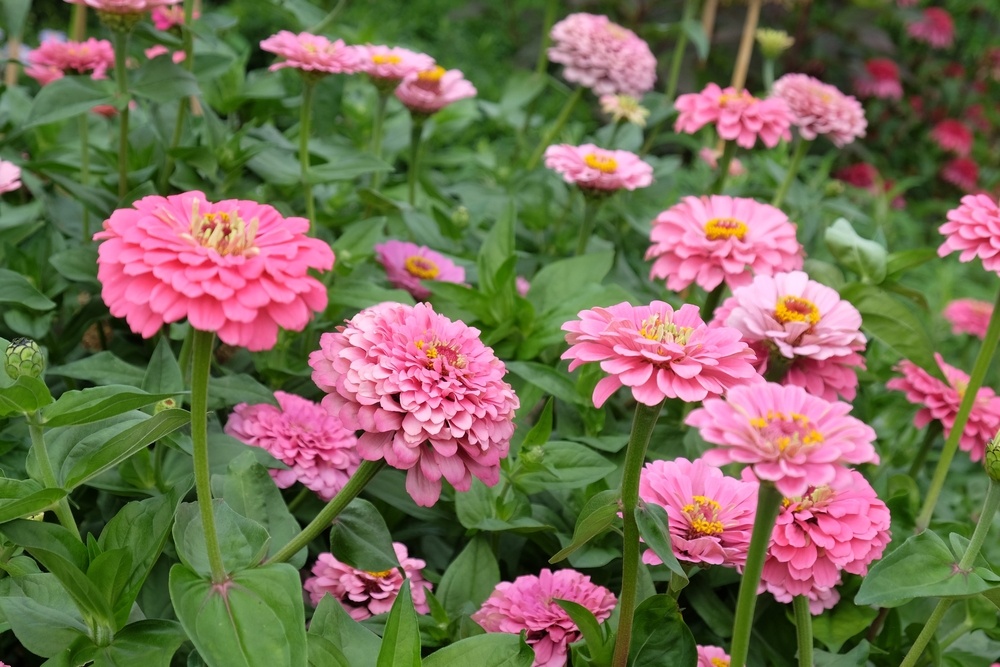 Zinnias offer the best of everything, making them every gardener's go-to. To begin with, their flowers are phenomenal, with one growing on each stem. They bloom in striking hues such as red, orange, and purple.
That's why zinnias are an excellent choice for cut flowers; so get ready to spoil your loved ones!
Additionally, these beauties are an absolute breeze to grow and maintain. Their mature size differs depending on the type, but it usually ranges from 1-4 feet tall and 6-18 inches wide.
By the way, expect to see some of Zinnia's beautiful fans in your garden, like hummingbirds and butterflies.
4. Begonia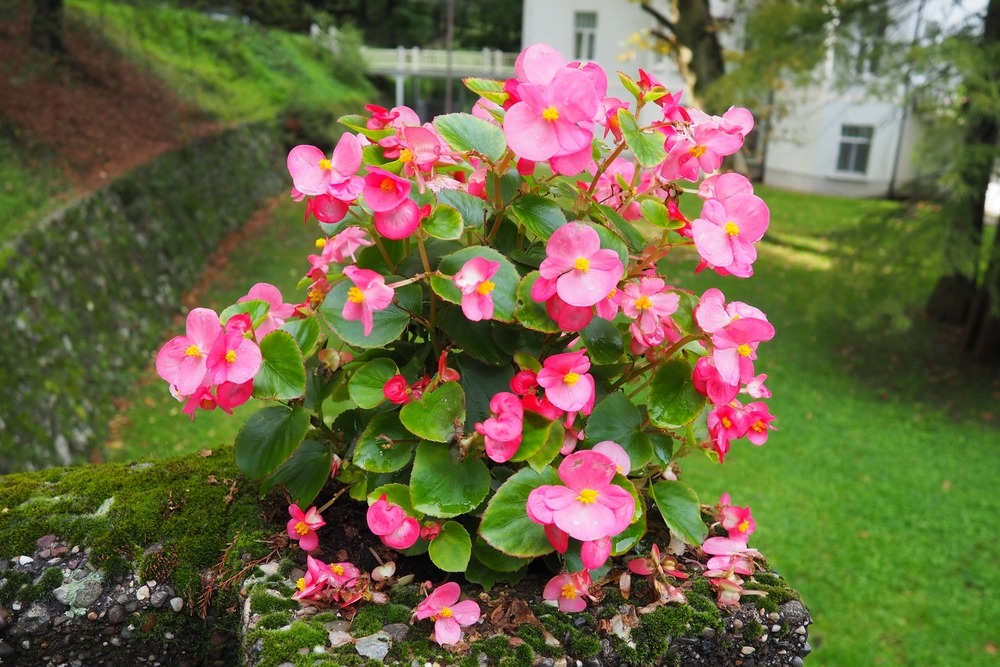 The charm of begonias varies greatly depending on the species. That said, they're all well-known for their gorgeous, vivid flowers coming in shades of white, pink, orange, and red. You can choose from types that produce single or double blooms; each has its own allure.
Their growing conditions also differ depending on the variety, but the majority prefer well-draining soil, moderate to high humidity, and indirect sunlight. You should be careful not to over-water these annuals because they can develop root rot.
5. Black-Eyed Susan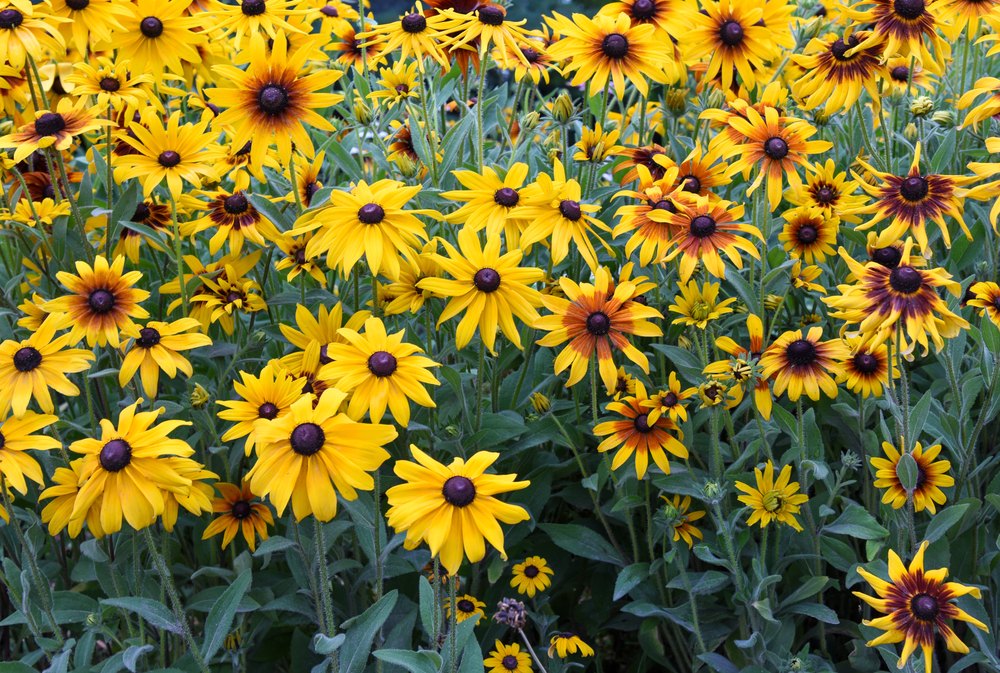 Black-eyed Susan is one of the best climbing plant varieties you can opt for. They're fast-growing and low-maintenance, so with little work, you'll have a centerpiece for your garden in no time.
This vining plant can reach a height of 8-10 feet. Just be sure to give it a support structure, like a trellis, and watch it do its thing.
The name "Black-eyed Susan" comes from the fact that this plant's flowers have dark centers. The petals are gently colored in shades like canary yellow, salmon, and white.
6. Celosia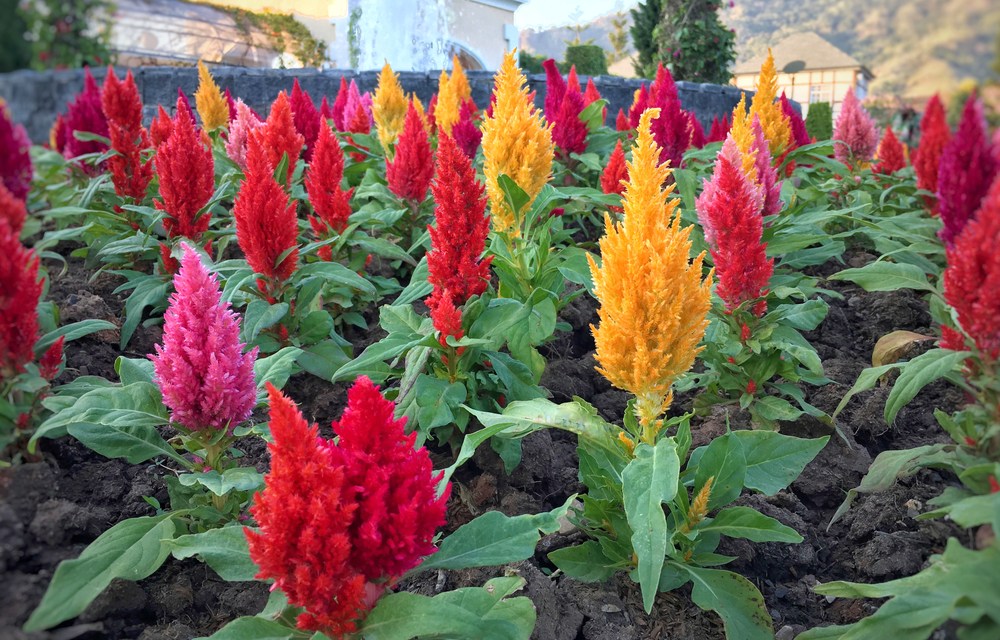 Do you want to give your garden a dramatic twist? Celosias are the answer; its common types all have distinct blooms that elevate any landscape.
For example, the plume celosia type adds a fiery feel with its upright stacked petals that resemble a flame. Not to mention its bold colors that include red, orange, and magenta.
Whereas, the spicata variety adds a soft touch with its wheat-like shape and muted hues of pink and lavender.
This annual blooms in the summer and fall. To ensure that it thrives, plant it in well-drained, organic-rich soil.
7. Viola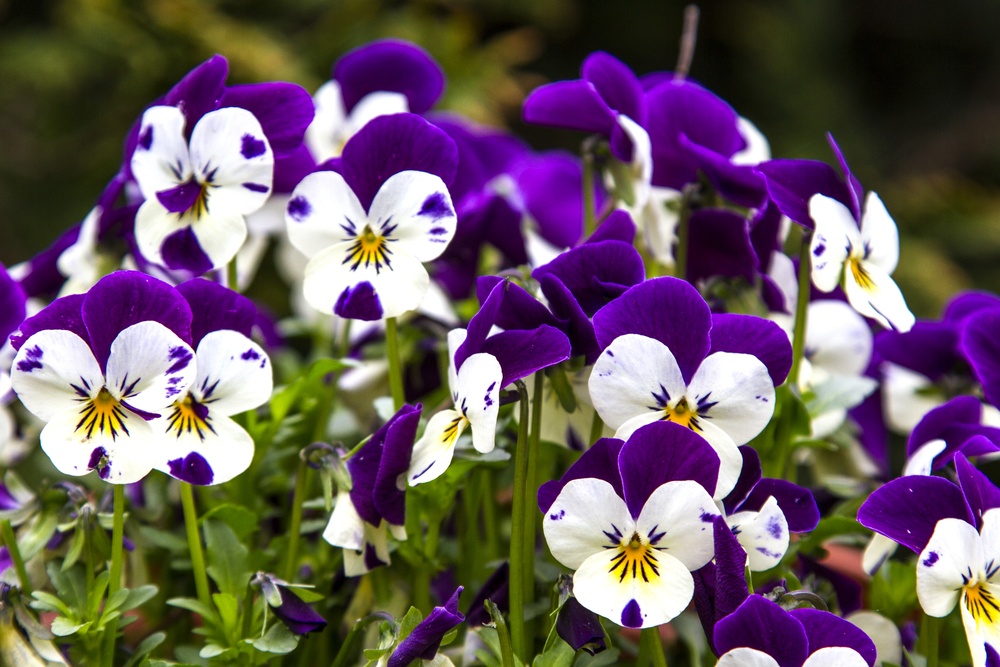 You can never go wrong with viola annuals. The majority of its varieties are extremely hardy and produce exceptional blooms. You see, a lot of them are multicolored with face-like markings, while others have only one color and still look fantastic.
Although violas can withstand brief periods of drought, they thrive when kept regularly hydrated. However, to avoid waterlogging, always allow the soil to dry between waterings. Moreover, the trick to encouraging more blooming is to remove any damaged or dead flowers.
8. Mexican Heather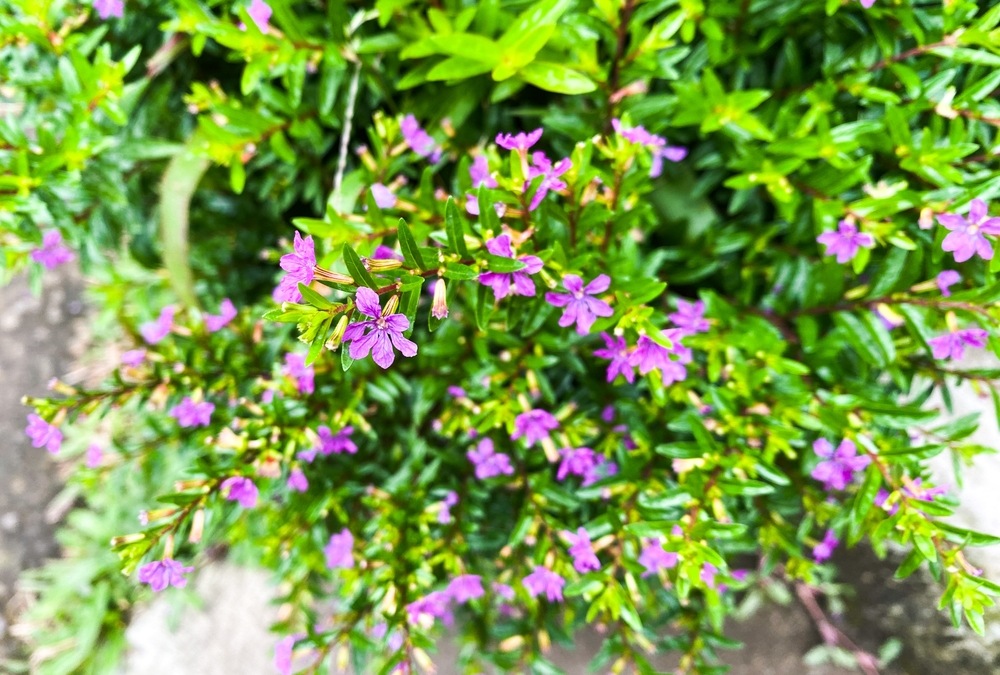 Mexican heathers fit perfectly in any setting and around any other plants. It's a small shrub that grows to be about 1-2 feet tall and 4 feet wide. This species looks great in baskets, but it can also be used as a border or container plant.
Mexican heathers bloom from summer to frost. Their flowers have subtle tones such as purple, pink, and white. Their foliage is also spectacular, with a glossy, evergreen hue.
To ensure healthy development, grow this plant in slightly acidic soil with a pH of 5.5 to 7. It would also be ideal to place it in a partially shaded area.
9. Calibrachoa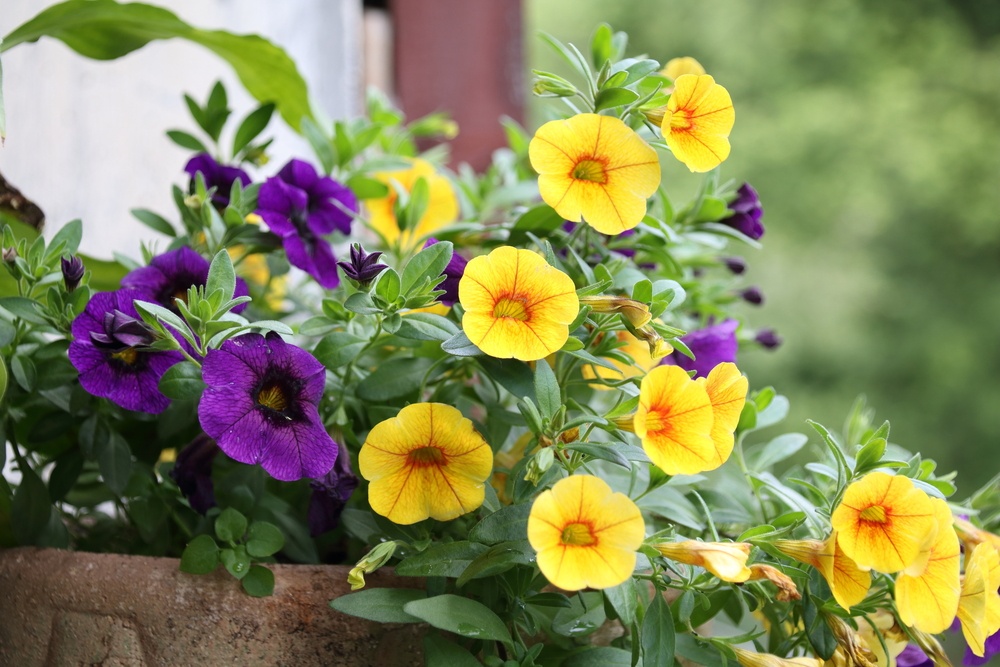 If the name calibrachoa doesn't ring a bell, perhaps million bells will—no pun intended! This plant was named million bells because it boasts hundreds of bell-shaped flowers during its blooming season. It exists in a variety of colors, including burgundy, coral, pink, and yellow.
Remember to keep calibrachoas in full sun for at least six hours and they'll reward you with vigorous growth.
10. Marigold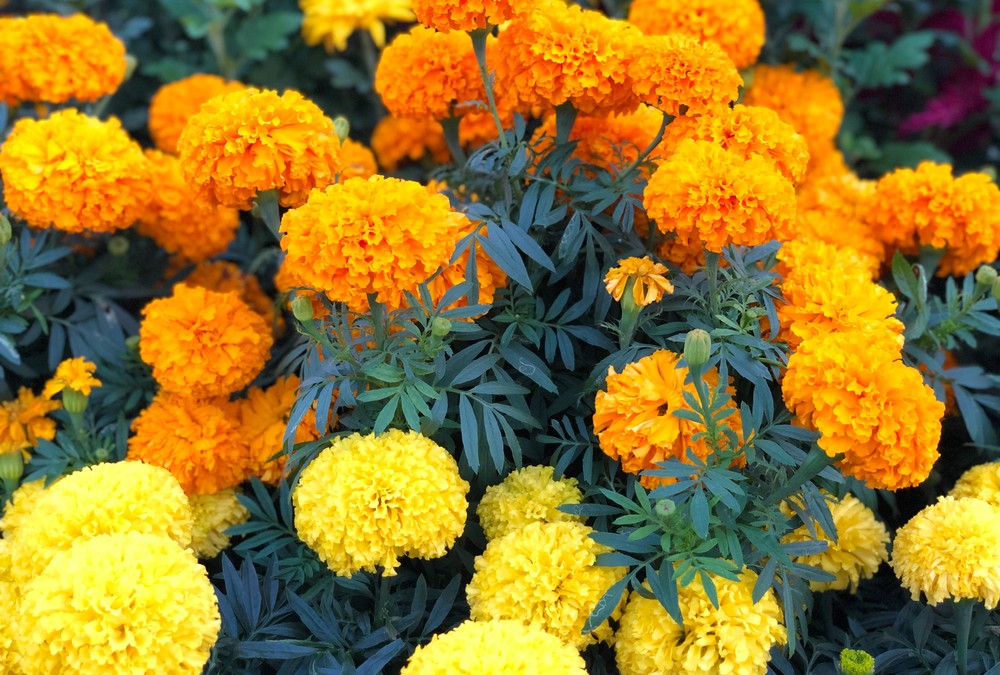 Marigolds come in a variety of shapes and sizes, but they all have one thing in common: bringing light to our lives! Its flowers have incredibly joyful colors, including bright orange, yellow, and red.
This plant is put on a pedestal by gardeners because of its continuous bloom throughout the summer. However, placing it in a shady location can prevent this from happening and encourage leggy growth instead.
So, to ensure that your marigolds bloom profusely, plant them in a spot that receives plenty of direct sunlight.