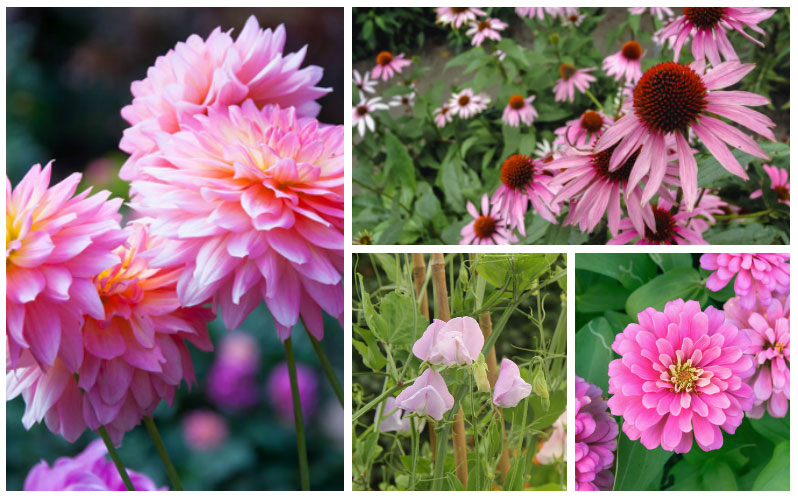 Pink flowers are one of the most popular choices for gardeners who enjoy a colorful bloom. Pink is associated with adoration, affection, harmony, and inner peace. It is also the universal symbol for girls and women, representing the old "sugar and spice" adage.
Pink is an excellent shade to choose as it varies from a delicate, light pink to a fiery shade of hot pink. Gardeners have a multitude of choices when it comes to pink flowing annuals.
Here are our top picks for the 10 best flowering pink annuals.
1. Dianthus 'Sweet William'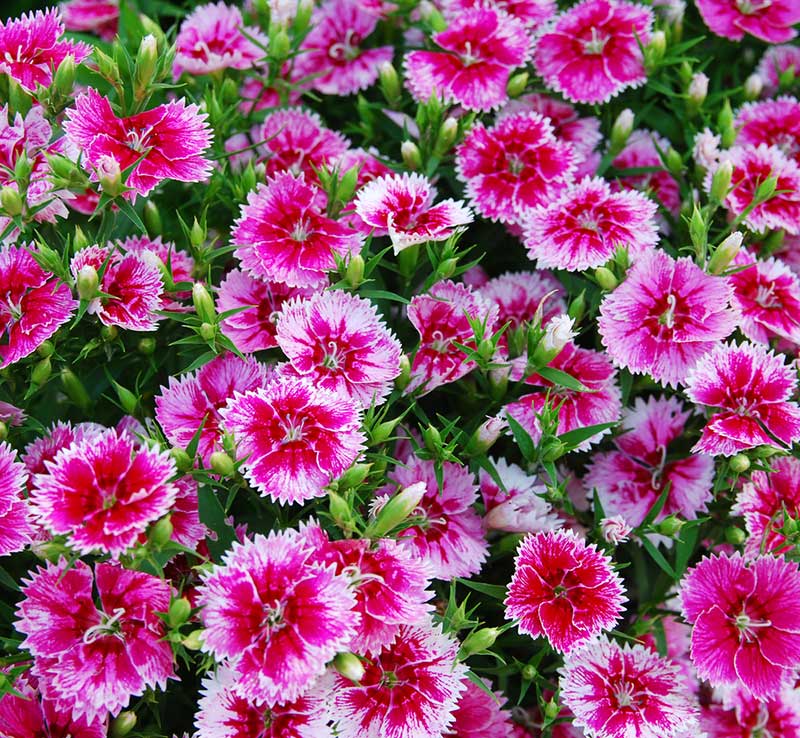 This gorgeous flower has multiple small blooms that gather in round clusters. These are a garden favorite because they come in a variety of different pink shades, making them perfect for a multi-shade pink patch in the garden. Sweet William comes in both a small version and a large version. They are a version of Dianthus that does better in colder climates than some others. These are the perfect addition to a cottage garden. They come in perennials but also in annual plants. They can be grown in zones 3-9.
2. Zinnia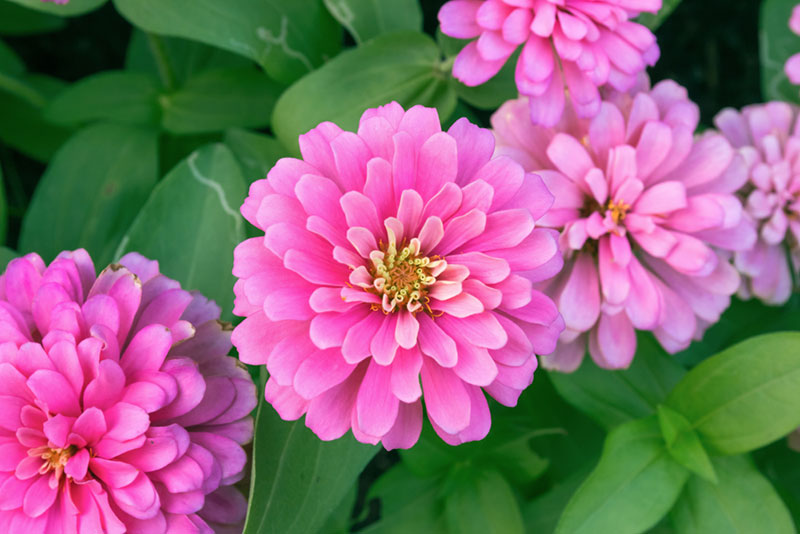 Zinnias are very popular due to their unique bloom shape and texture. They are delicate in nature and won't be able to survive a frost. However, they are also low maintenance and have a decent tolerance to drought. Gardeners love zinnias because they grow from seed to blooming exceptionally quickly. You also simply have to sprinkle them on the ground in order for them to grow. They can grow in zones 3-10.
3. Impatiens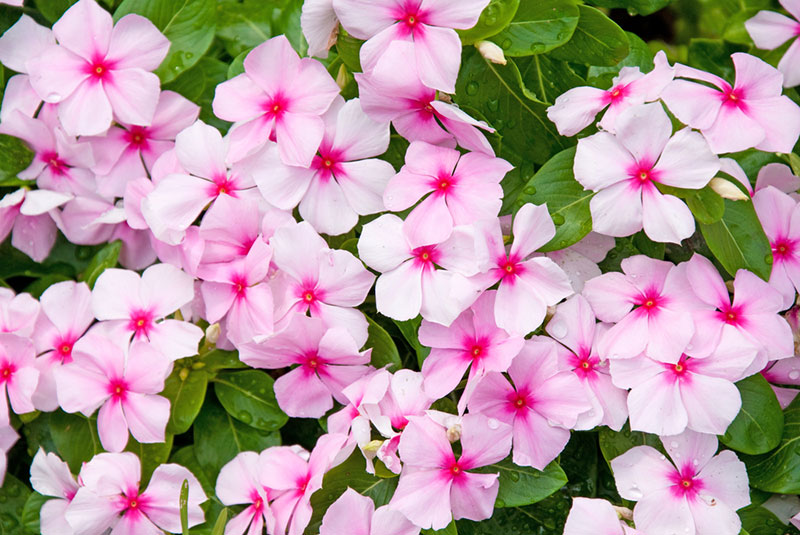 These little beauties are typically one of the first flowers planted in the garden. They can grow in zones 2-11 and are very hardy plants. They have been a favorite flower since the Victorian era.
4. Butterfly Bush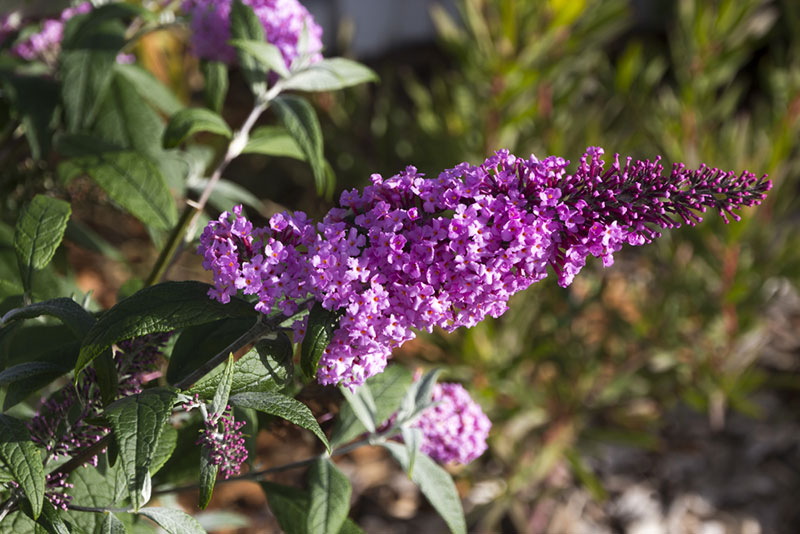 Just as the name implies, the butterfly bush attracts gorgeous Monarch butterflies into your garden. The bush comes in shades of light pink that often come close to lilac. Their blooms hand forward in multiple tresses, making them a perfect place for butterflies to perch. These have a limited range of where they can grow, thriving particularly well only in 4-5.
5. Pink Roses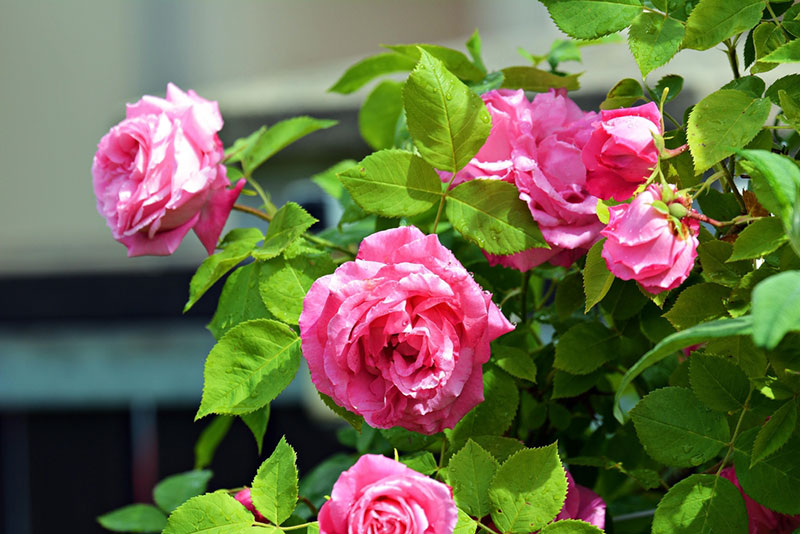 Known as the dominant species of wild roses, pink roses are a sign of admiration and gratitude. Pink roses vary in shade from a delicate, light pink to deep fuchsia. There many different types of pink roses that grow in most any zone above three. Roses are known for their lush beauty and exceptional fragrance. They tend to attract bees and butterflies. Some roses do completely fine in shaded areas. Other pink roses require full sun. Roses bloom sweetly and do best with moderate pruning.
6. Coneflower
Coneflowers are a very unique flower. They have delicate, light pink petals and a large eye that sticks up and appears to have spikes. The spiky eyes butterflies and songbirds. Coneflowers grow best in full sun, but they can tolerate a minimal amount of shade. They will thrive in zones 5-8, but they can tolerate down to zone three in some areas. They should be grown in well-drained soil.
7. Begonia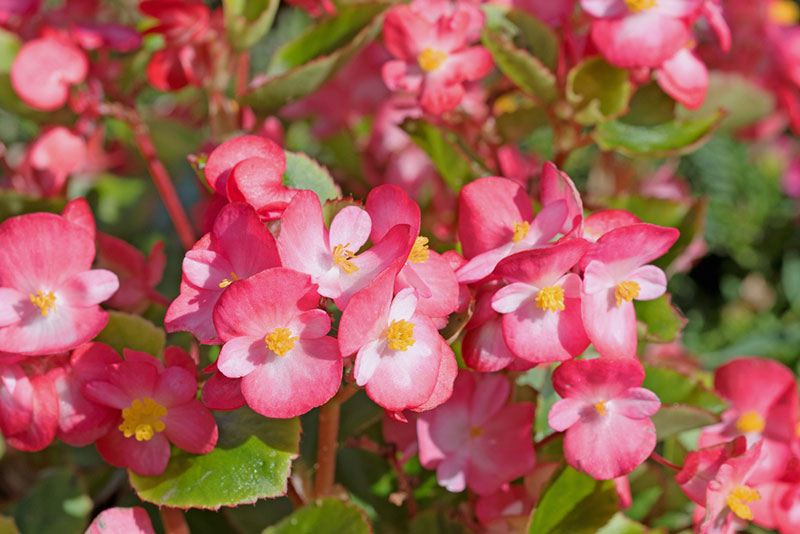 Begonias are a unique flower that looks stunning in a garden setting or in a hanging basket. They require a few hours of sunlight in order to grow and bloom each day. However, they can deal with a good bit of shade throughout the day. They are attractive, frilly lowers that will blossom well with a little trimming every now and then. They will grow best in zones 8-10.
8. Dahlia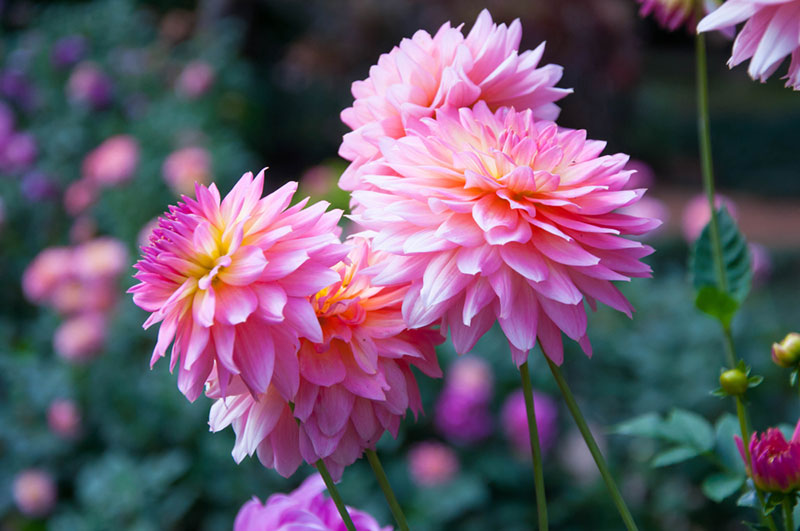 These incredibly unique flowers are prized by the gardener. Their shape is exceptional and looks comparable to a paper lantern. Their blooms contain layer after layer of honeycomb-like petals that make a ball that stands on a single stem. These fluffy, gorgeous flowers require full sun and bloom throughout the summer. You can also keep the tubes and reuse them the following year. They can be planted in zones 2-7 during the spring and will last into the winter in zones 8-11.
9. Geranium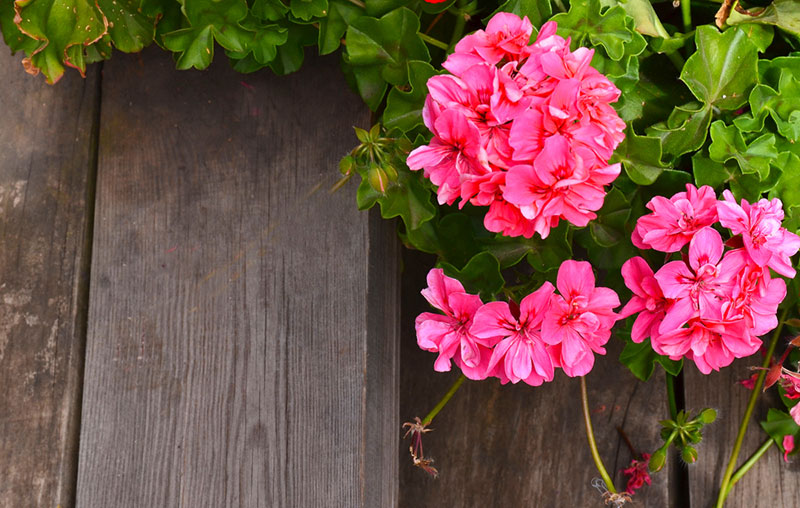 Geraniums are a very hardy plant that pops right back up after being disturbed or knocked over. They are gorgeous plants that have the ability to withstand a minimal level of frost, making them perfect for gardeners who want to enjoy flower views after the summer months have ended. Geraniums are often potted and can also be grown indoors, often in hanging baskets. They need to have well-drained soil that is kept consistently moist. They grow well only in zones seven and above.
10. Sweet Peas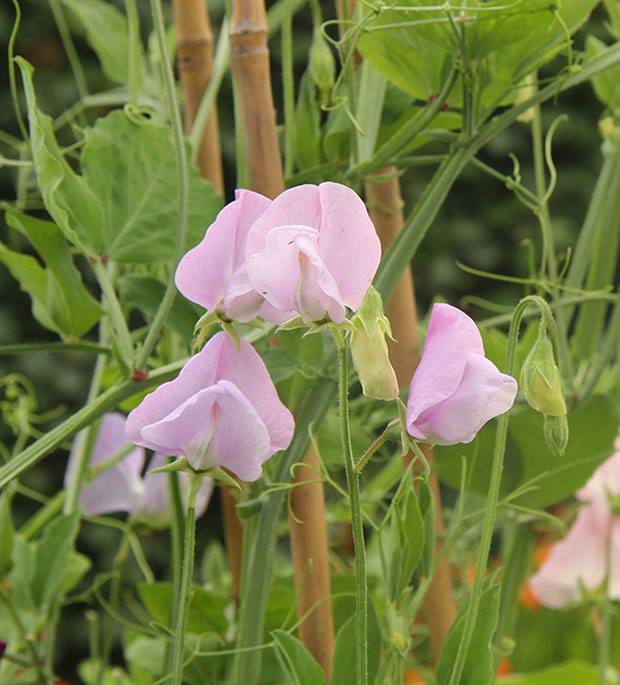 Sweet peas are one of the most romantic flowers for the garden. Sweet peas have frilly blooms that resemble butterfly wings. They are originally native to the Mediterranean and they come in every single flower, including pink. Many do not have fragrance, so be sure to ask about fragrant ones if you are looking for a scent. They are very hardy plans that tend to appreciate the cooler weather. They can also withstand a small bit of frost. Additionally, sweet peas are very popular for cut flowers due to the length of time they can last in a vase. Sweet peas planted in zones with warmer clients such as 8-10 will last into the late fall. However, they can be planted in colder clients during the spring months.