Planning for next year's garden? If you're not sure what to grow in your Minnesota garden, you're not alone.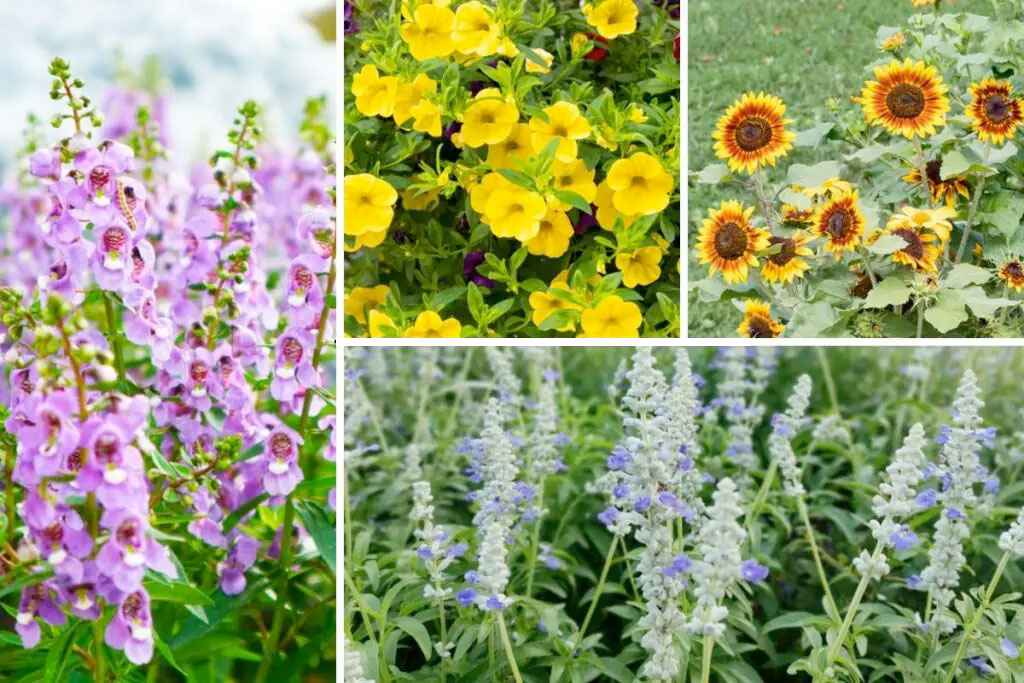 With Minnesota's extremely cold winters and super hot summers, it's sometimes hard to plant a garden that lasts. You need a hardy plant that endures the weather conditions in this city.
This article lists 10 perfect Minnesota annuals, such as Angelonia, Scaevola, Petunia, Calibrachoa Bloomtastic Yellow, and Begonia. It also states their features and requirements for healthy growth.
1. Angelonia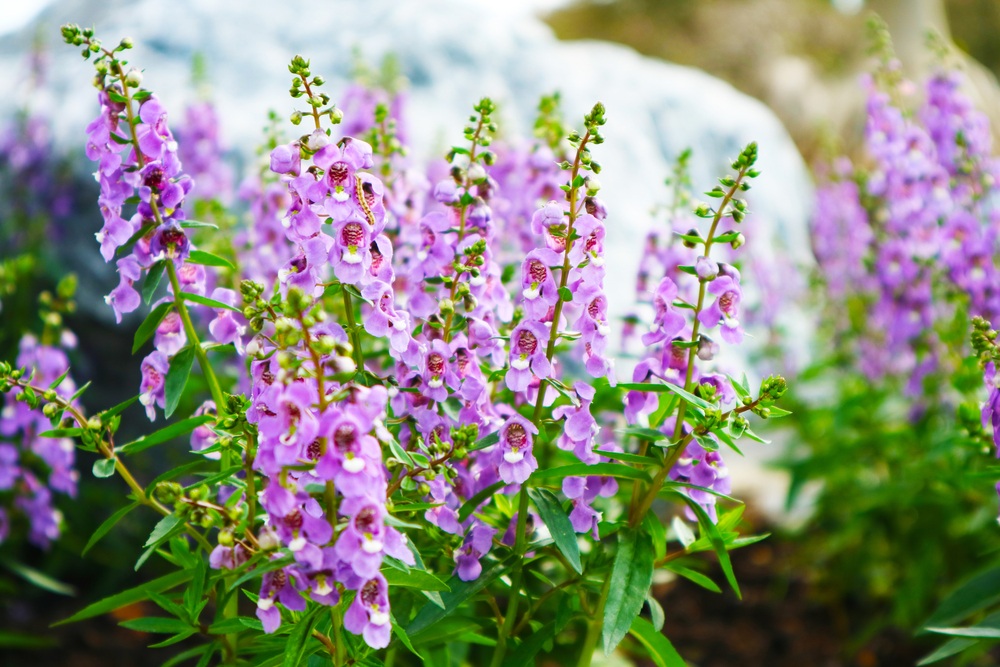 Otherwise known as the Summer Snapdragon, Angelonia blooms into little colorful flowers that resemble a dragon's snapping jaws. In addition, it has a tall strong stem that grows between 12 and 16 inches.
This low-maintenance plant can bloom all summer long under the right conditions. It requires full to partial sun exposure and medium watering. For lavish blooming, fertilize the soil weekly.
There are two varieties of this flower:
Angelonia Angelissa Rose with bright green foliage and rose/pink bloom.
Angelonia Aria Blue with a slightly larger bluish-purple bloom.
This fragrant flower attracts hummingbirds and pollinators, such as butterflies and bees. It's sturdy enough to tolerate Minnesota's hot summers and frosty winters.
2. Scaevola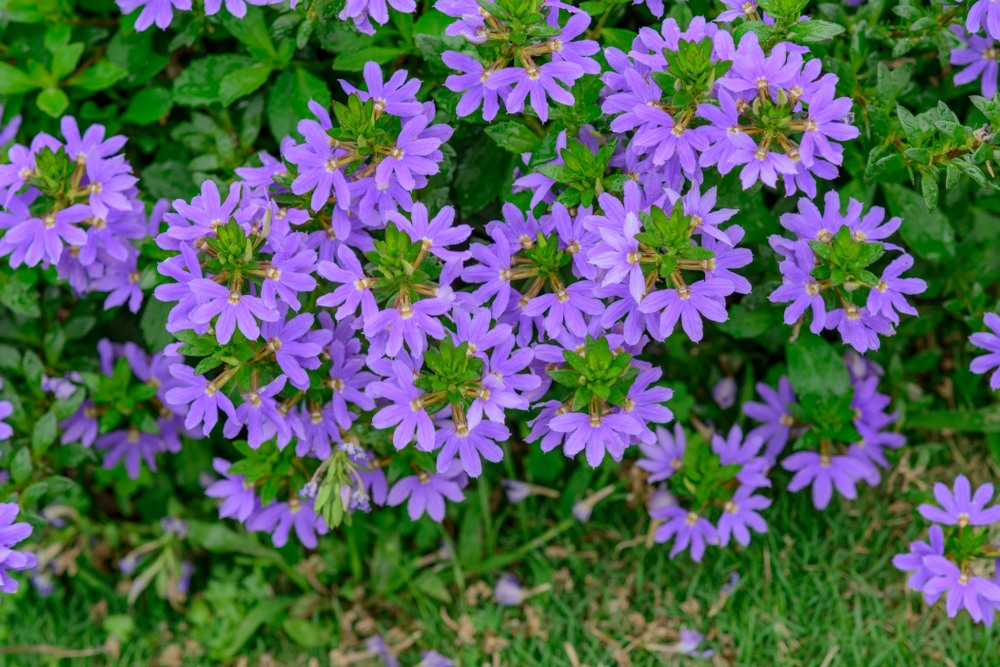 This plant is also known as the fan flower due to its fan-shaped bloom. Originally a native of Australia, this annual tolerates heat and drought.
Scaevola is an ornamental plant that features light green foliage and pink, blue, white, or purple flowers. Thus, it can easily add some color and life to your garden.
You should plant this annual in the spring. It's generally low-maintenance and doesn't require much care. It thrives in full to partial sun exposure and prefers moist soil.
For better blooms, fertilize your Scaevola regularly, but avoid highly phosphorus fertilizers and over-watering.
3. Petunia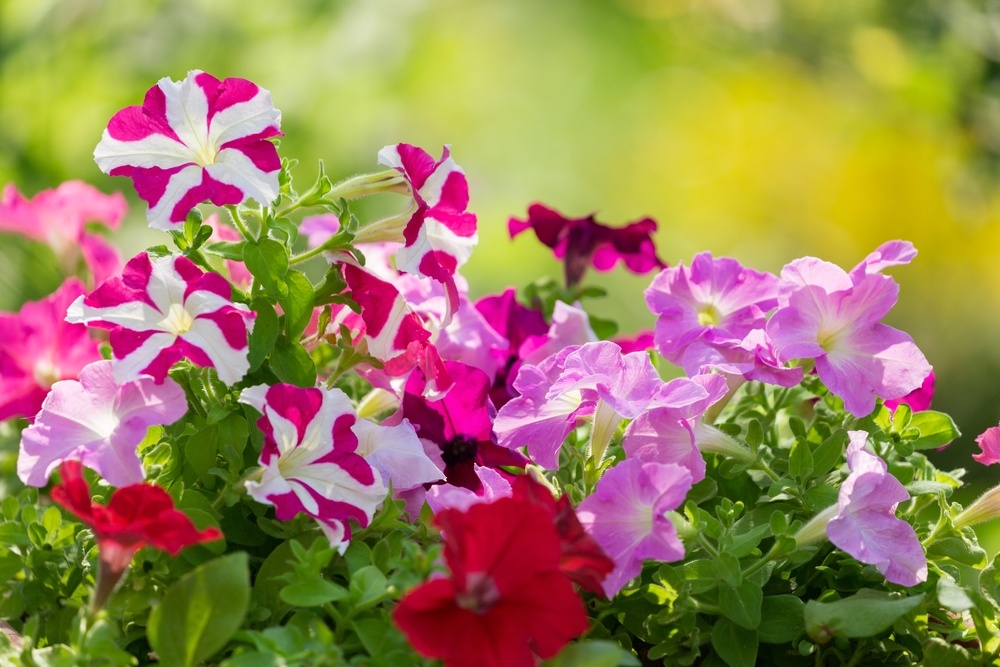 Petunias are beautiful flowers that can grow in gardens or in containers. They don't require much care. In fact, it's sufficient to water them weekly.
This plant tolerates the heat of Minnesota's summers. It's best to plant your Petunia in the spring after the last frost. It thrives and blooms well in full sun.
Among the most Minnesota hardy Petunia varieties are:
Petunia Amore Queen of Hearts: This semi-trailing petunia has yellow and red striped petals. Each flower features five red hearts.
Petunia SuperCal Rose: This is a hybrid between petunia and calibrachoa. It features bright vibrant bloom.
Petunia Itsy Magenta: This variety blooms into hundreds of tiny magenta flowers. It can range from 4 to 6 inches tall, and from 18 to 24 inches wide.
Petunia Surfinia Purple Heart: This mounding petunia blooms all summer. You can trace five purple hearts on every flower.
4. Calibrachoa Bloomtastic Yellow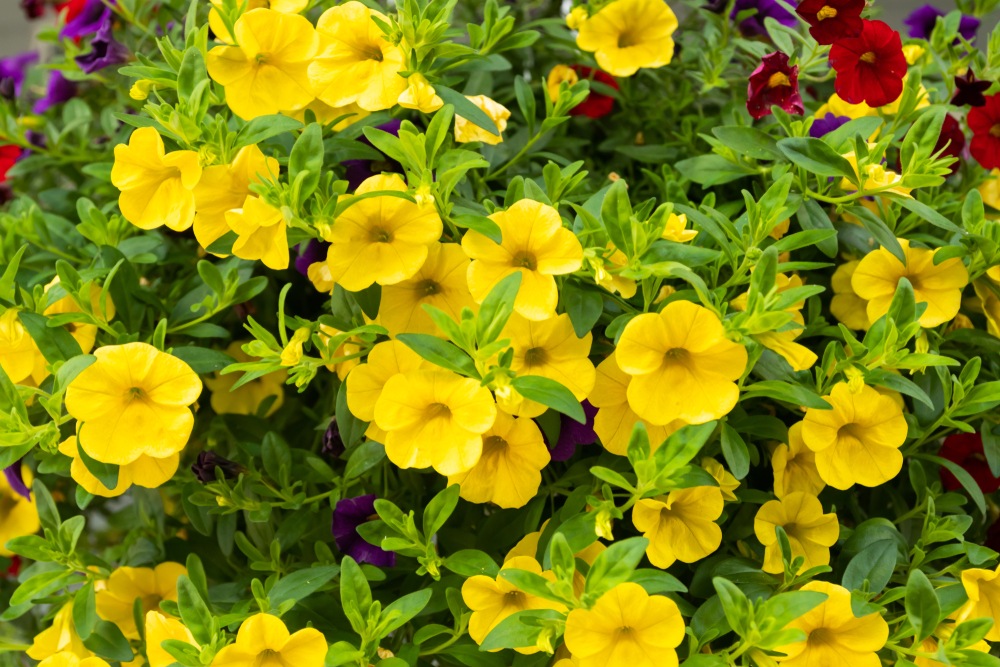 This yellow plant blooms all summer long into large vivid flowers. It somehow looks like a petunia but significantly larger.
This hardy flower is easy to grow. For starters, it's heat and drought-tolerant. It also fits perfectly in a garden landscape or within a hanging basket.
Calibrachoa Bloomtastic blooms densely and has a mounding semi-trailing habit.  It can be grown in full to partial sun, and only requires weekly watering.
5. Begonia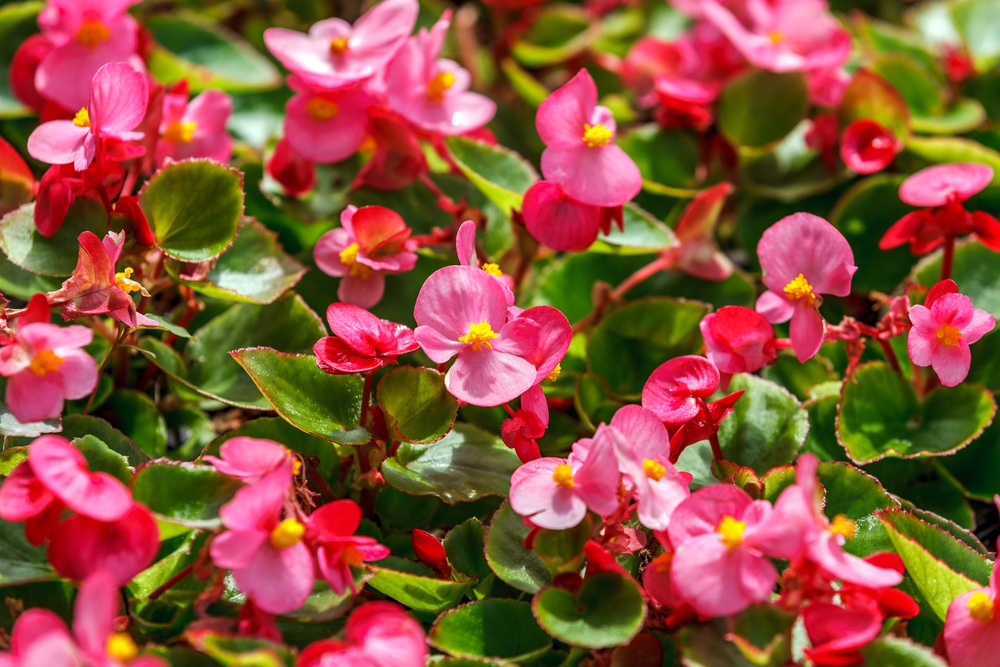 Begonia is another Minnesota hardy annual. Thanks to its waxy thick foliage, it can tolerate the heat and humidity of the summer.
It should be planted in moist, well-drained soil and full to partial sun. Under the right conditions, this flower can bloom all summer long.
Among the recommended varieties are:
Begonia x benariensis BIG White Green Leaf: this plant features large showy flowers and glossy foliage.
Begonia BK Collection Vermillion Red: that's a deep dark-red flower over dark green foliage. It's extremely low maintenance and works best in hanging baskets.
Begonia Dreams Garden Macarouge: this variety blooms into scarlet-red flowers with a yellow center atop dark green leaves.
6. Sallyfun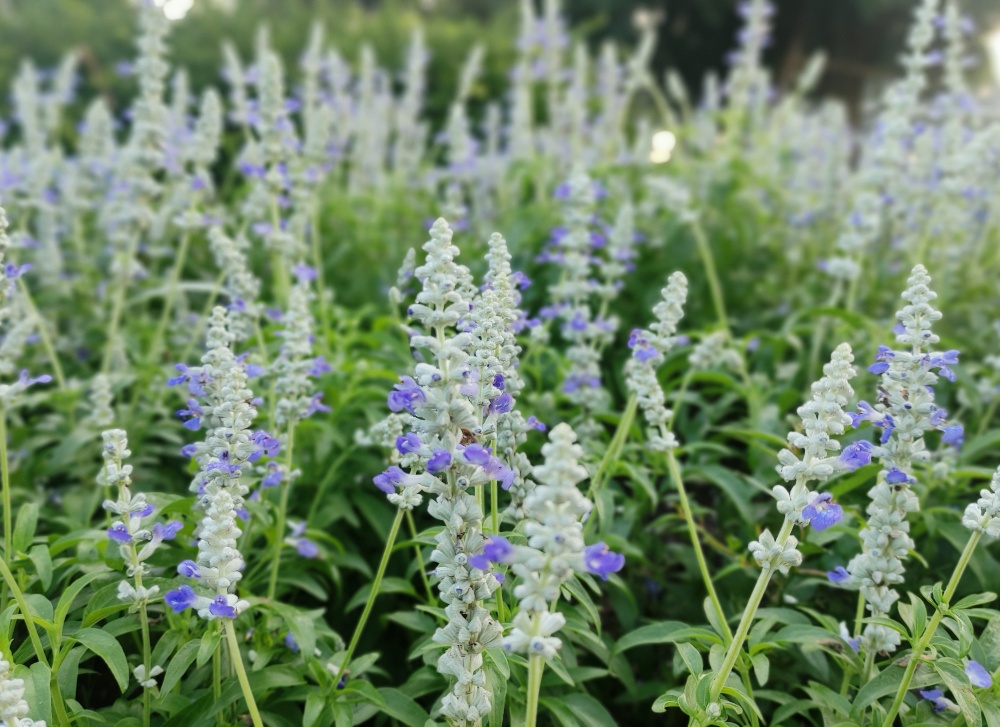 Sallyfun features an abundant bloom atop tall spikes that stand over fragrant foliage. These spikes can reach up to 24 inches tall, which makes this plant an ideal background for your garden.
This annual comes in a variety of colors, including white and several shades of blue. It blooms all summer long. In addition, it adds some life to your garden by attracting butterflies and bees.
On top of that, Sallyfun is a low-maintenance plant that's heat and drought-tolerant. Growing Sallyfun is super easy. Simply, choose a spot in full sun and water regularly.
7. Celosia Kelos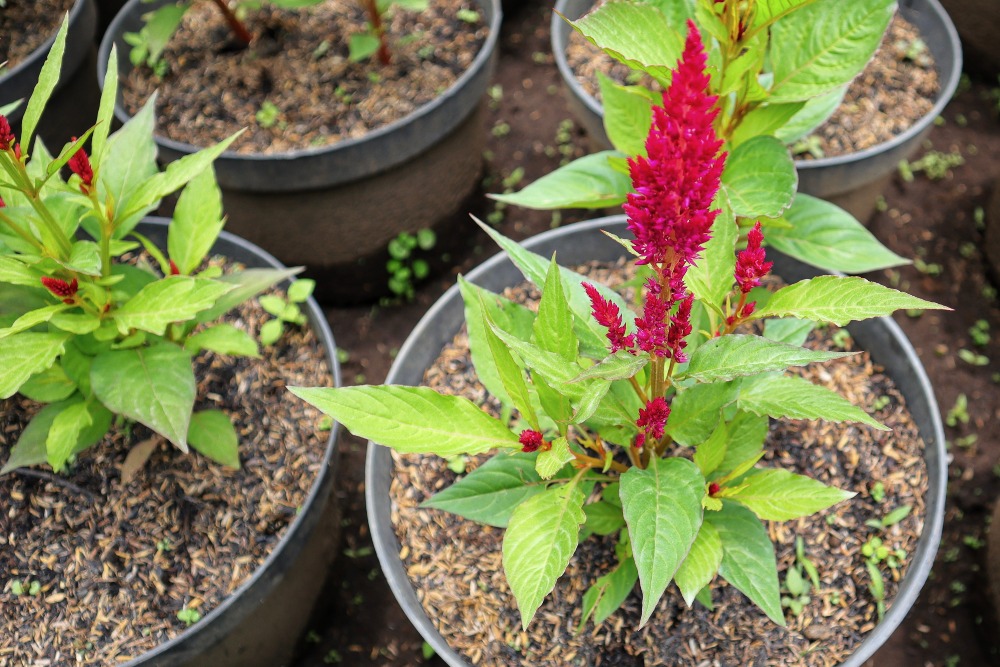 Celosia Kelos Fire Orange is another ideal border plant for your garden. It's a large fiery orange flower that grows over tall green foliage. The stems grow between 12 and 18 inch
It's a heat-tolerant plant that blooms from early summer until mid-fall. Moreover, this plant is low-maintenance. It thrives in full sun and moist, well-drained soil.
Interestingly, this plant can tolerate urban pollution. It's good in any garden setting. For instance, you can plant it on your terrace or garden. You may even have it in a container or a hanging basket.
8. Sunflower Suncredible Saturn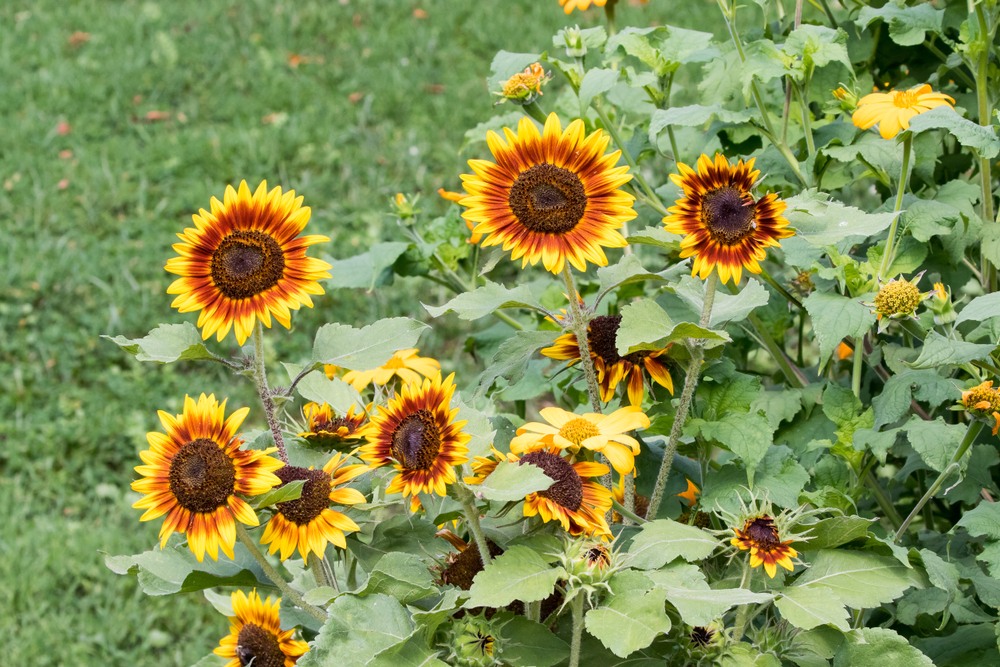 Sunflower Suncredible Saturn has a wonderfully classic look. It produces yellow flowers with brown centers. This plant is characterized by a profuse bloom that lasts throughout the spring, summer, and fall.
When mature, this plant can reach up to 3 feet tall. That makes it ideal as a border plant or in the background of a flower bed. It adds plenty of color and warmth to your garden.
This plant is low-maintenance. It tolerates heat and humidity. Simply, plant it in an area where it can get at least six hours of direct sunlight.
9. Coleus Colorblaze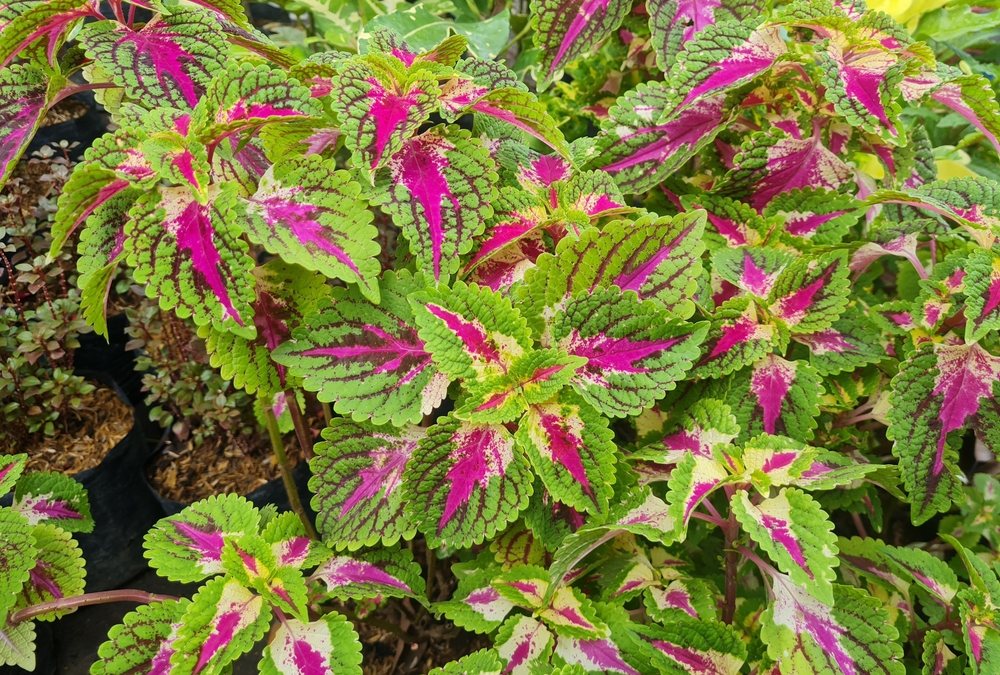 Coleus Colorblaze Torchlight is a unique plant with distinctive tricolor foliage. Although it doesn't bloom into flowers, its leaves feature shades of green, fuschia, or purple/maroon.
This plant is easy to grow. For instance, it thrives both in shade and sun and can be grown in any garden setting. In addition, it's heat and drought-tolerant.
For lavish growth, use a controlled-release fertilizer. A healthy Coleus can reach up to 36 inches tall.
10. Bracteantha Granvia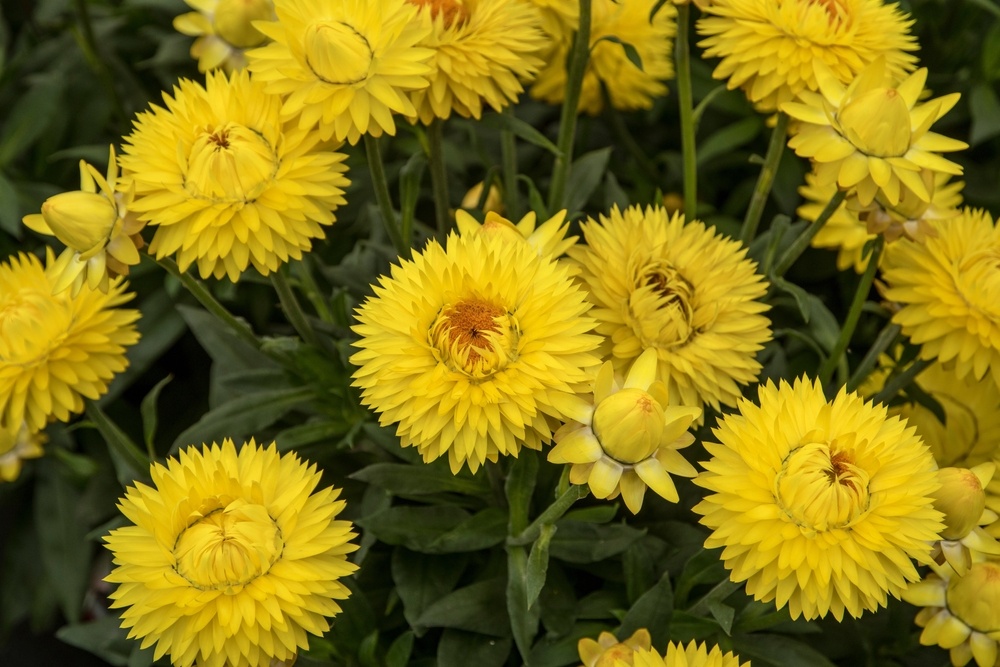 Bracteantha Granvia is also known as a strawflower. It features large brilliant flowers with darker centers. It grows uprightly as tall as 30 inches.
Unlike other varieties of strawflowers, Bracteantha Gravia is mildew resistant. It's a sturdy plant that tolerates heat and humidity.
This plant is low-maintenance. It requires average watering and full sun exposure. If planted properly, Granvia can bloom for months. It comes in a variety of colors, including:
Conclusion
Looking for hardy plants that can tolerate the weather of Minnesota?
Fortunately, there are several plants to choose from. The 10 perfect Minnesota annuals include Sallyfun, Celosia Kelos, Sunflower Suncredible Saturn, Coleus Colorblaze, and Bracteantha Granvia. Choose any of these colorful annuals to add color, life, and fragrance to your garden.