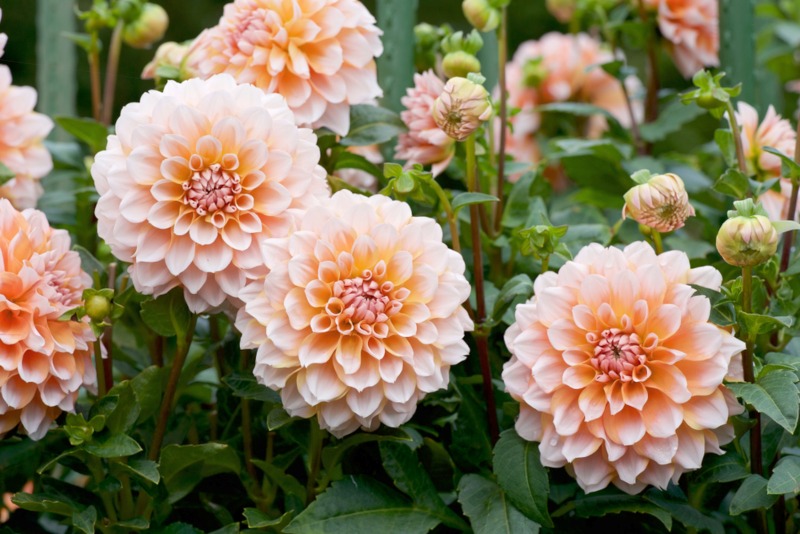 Annuals come in all shapes and sizes. But tall-growing annuals are highly popular as they can add that special touch of color and life to your gardening space.
In this article, we share information about 10 outstanding tall-growing annuals that make their statement wherever you choose to plant them.
1. Perilla
Most people believe that Perilla looks like purple basil, although some leaves are green. The leaves have some sheen to them and are used as ground covers because they grow too fast.
This plant grows in all hardiness zones and the leaves are edible. They're usually used in salads and are very popular in Korea as they're believed to have anti-carcinogenic properties.
2. Amaranthus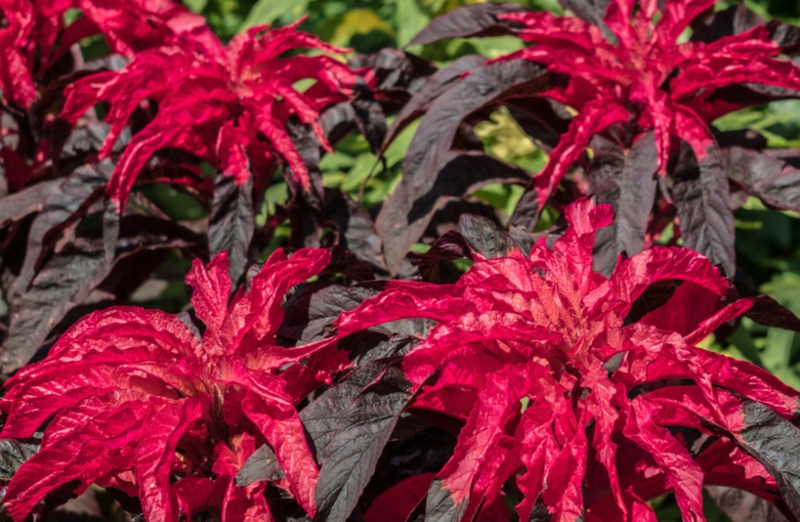 This plant, also known as summer poinsettia, grows too fast during the summer season, and then the upper third part of the foliage starts to change to red and yellow. These colorful leaves will last until frost.
The leaves are drought tolerant and can grow well in beds. They reach a maximum height of 18 or 24 inches and grow through zones 2 through 11.
3. Ageratum Houstonianum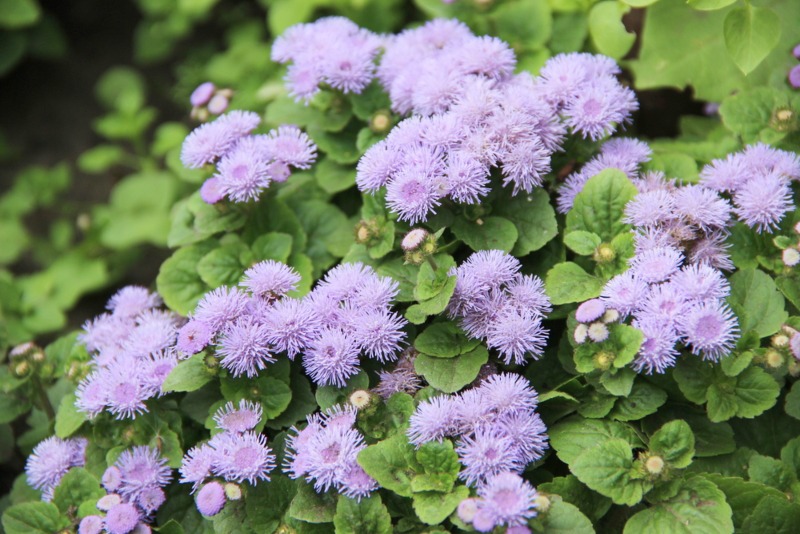 Known for their beautiful bluish floss flowers, these annuals grow to reach a maximum height of 30 inches. They start blooming in mid or late summer and will keep their colorful petals till fall.
They grow in hardiness zones 2 through 11, but they can burn in the very hot sun. They'll appreciate some partial shade, especially during midday.
4. Sunflower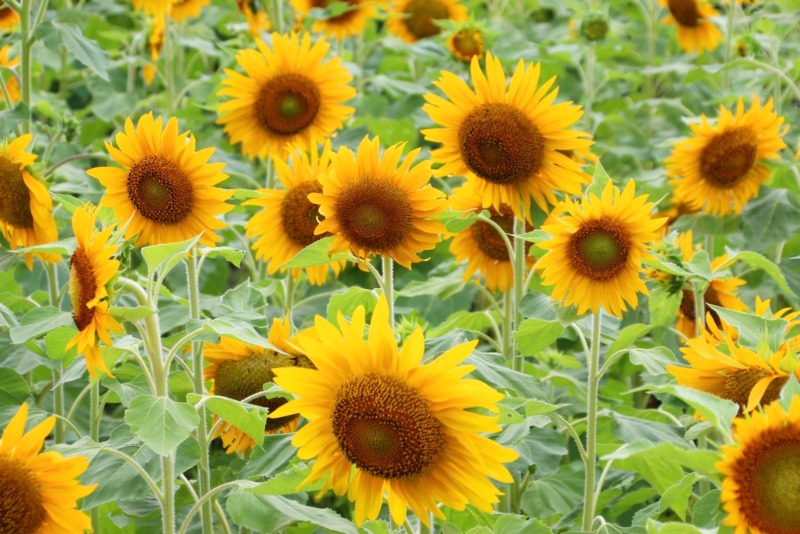 Although sunflowers are usually yellow, it's quite common to find some that have red and orange petals. These daisy-like flowers grow well in hardiness zones 2 through 11 and will turn their heads to follow the sun throughout the day.
Mammoth variety can grow to reach a maximum height of 12 feet. However, most flowers will have stems that are 3 to 7 feet tall.
5. Dahlia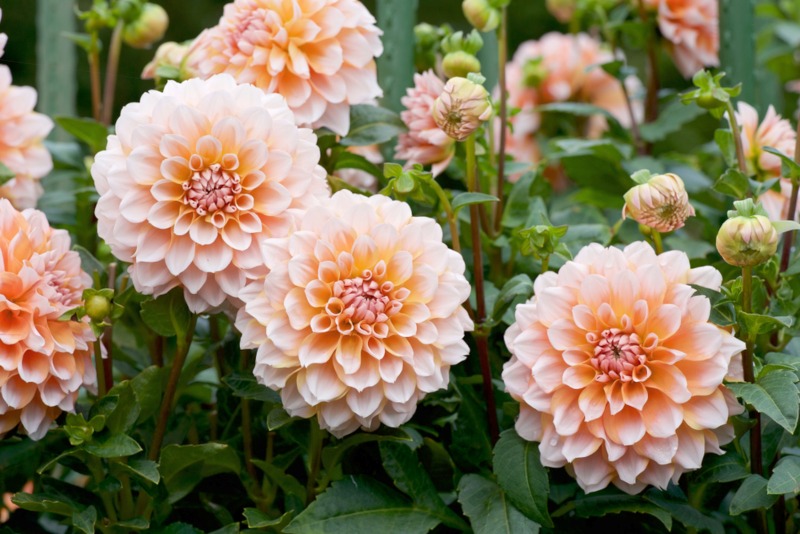 Dahlias grow from 1 up to 5 feet, with flowers that can get as big as dinner plates. There are 12 types of dahlias and all of them love the sun.
Because these flowers are sensitive to cold temperatures, they grow best in hardiness zones 8 through 10. The flowers are multicolor, pink, red, purple, yellow, orange or white.
6. Cosmo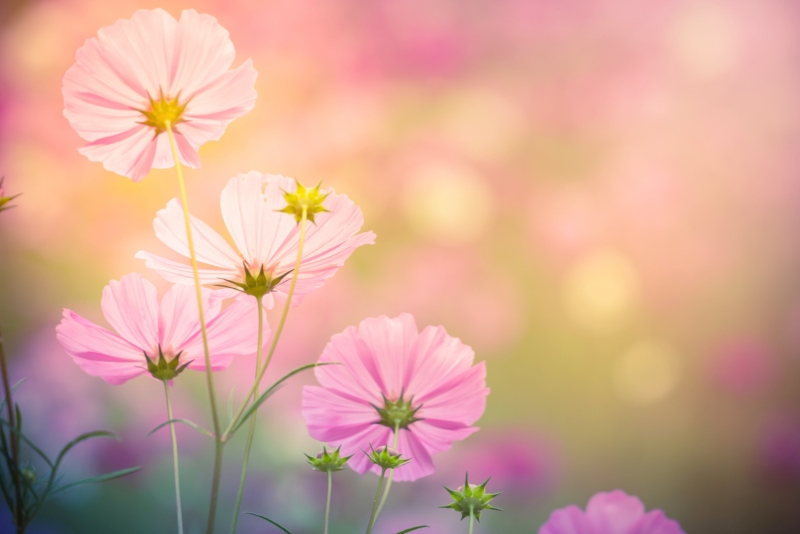 These colorful flowers feature bright orange, pink or white petals arranged around yellow centers. Some varieties can reach a maximum height of 4 feet. Deadheading will help the plant to last longer.
Cosmo flowers are drought tolerant and can grow in zones 6 through 10. These flowers attract butterflies and birds love their seeds.
7. Zinnia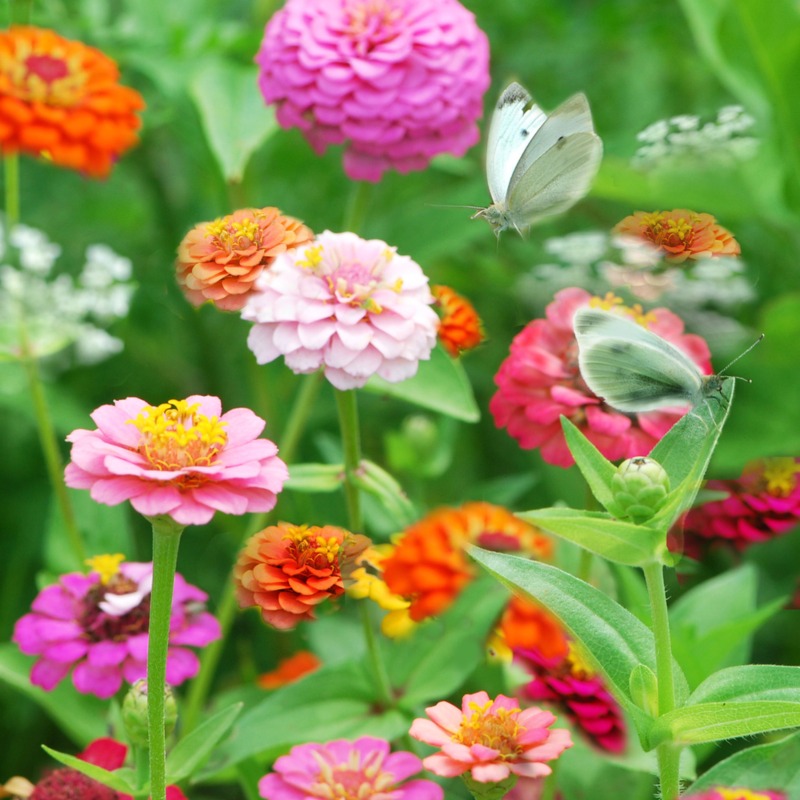 Zinnia flowers are either tall, intermediate or dwarf; with the tall ones reaching a maximum height of 30 inches. These colorful flowers bloom in hot dry climates after the final frost and attract butterflies.
The seeds germinate fast and grow flowers that have multicolor, yellow, orange, pink, red, purple or white petals. They bloom very well in hardiness zones 3 through 10.
8. Castor Bean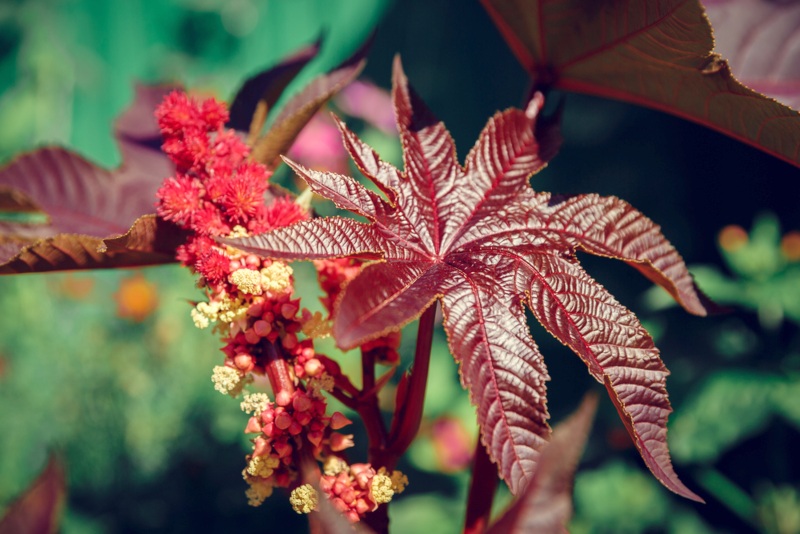 Castor Beans might not be very popular among gardening enthusiasts because the seeds are poisonous. However, if you don't have pets or kids, and are looking for a tall-growing annual then you should consider these star-shaped leaves.
Many plants will keep on growing to reach a maximum height of 15 feet. They grow well in zones 7 through 10 but can grow in lower zones if the seeds are collected before the first frost for the next growing season.
9. Cleome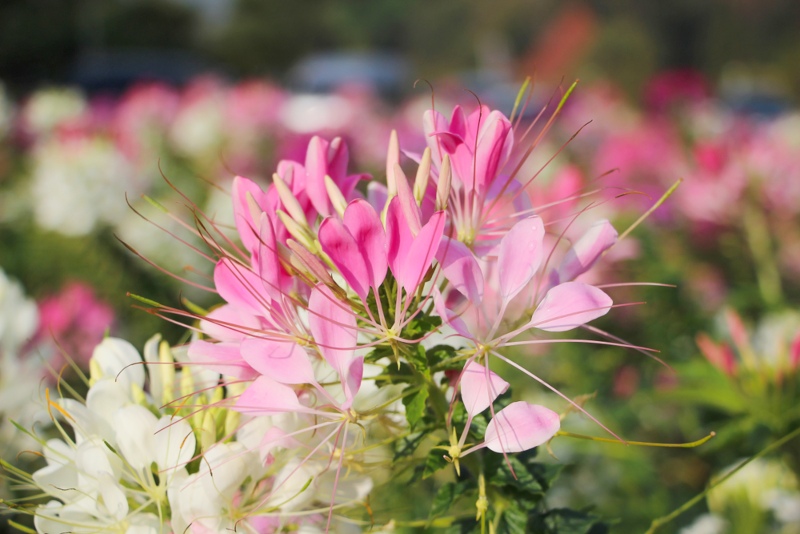 These are known as spider flowers and can grow well in zones 2 through 11. They start blooming in summer and will last till fall as they require full sun exposure.
The height depends on the variety you're growing, but most plants will reach a maximum height of 5 feet. Cleome works well as a cut flower, but the musky smell might be too strong for some people.
10. Nicotiana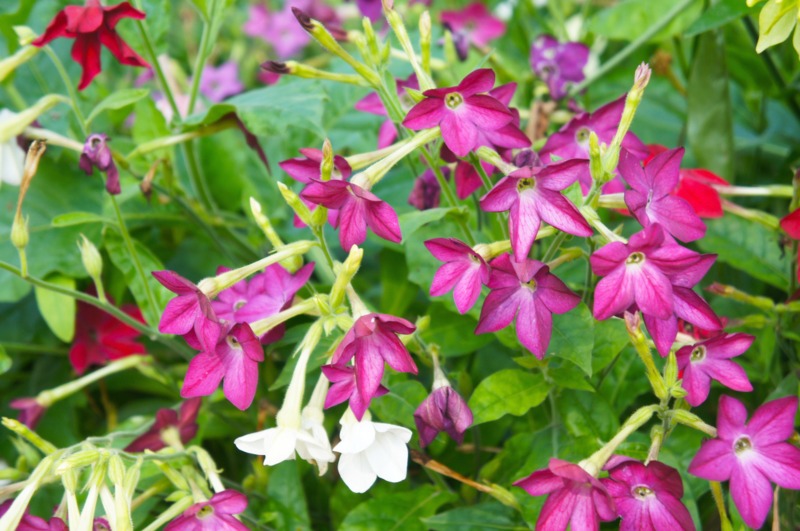 The flowering tobacco is a popular tall-growing annual that can reach a maximum height of 6 feet. The flowers are usually closed in the morning, but open up to produce a pleasant jasmine-like scent in the evenings.
They start blooming from mid-July until October and grow well in hardiness zones 10 and 11. They need moist soil and can benefit from partial shade during the day.
These tall-growing annuals can be used as borders and will immediately have a great impact on your landscape design. You'll be surprised at how fast they grow from seeds to quickly transform your garden to a mixture of lively colors.