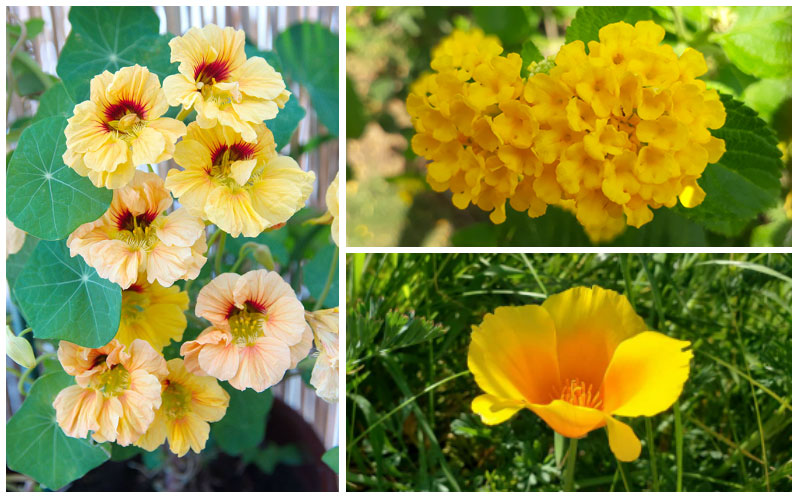 Yellow is an absolutely dazzling color that is associated with happiness, positivity, energy, and enlightenment. This vivacious color is the perfect cheerful addition to your garden.
Yellow flowers can't help but make you smile! Yellow also stands out exceptionally well against the green foliage that most plants have.
Below are 10 gorgeous yellow annuals to add to your garden this year.
1. Sunflower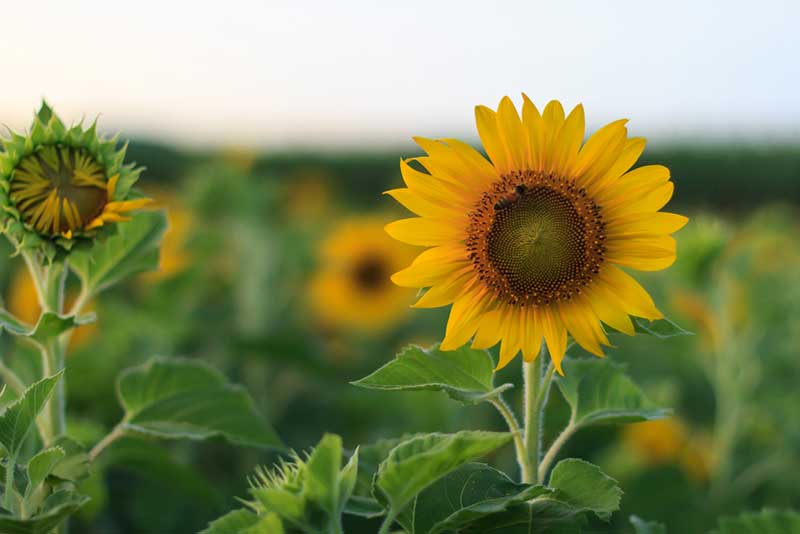 Who can't help but smile at the sight of a beautiful, blooming sunflower? The flower itself exudes happiness and joy. The "Russian Mammoth" is a common strain of sunflower that grows up to 12 feet in height and is a commonly prized plant by gardeners who go to flower shows. Their seeds are a favorite for humans and wildlife alike. They also attract butterflies. Sunflowers don't technically have a flowering zone.
2. Black-Eyed Susan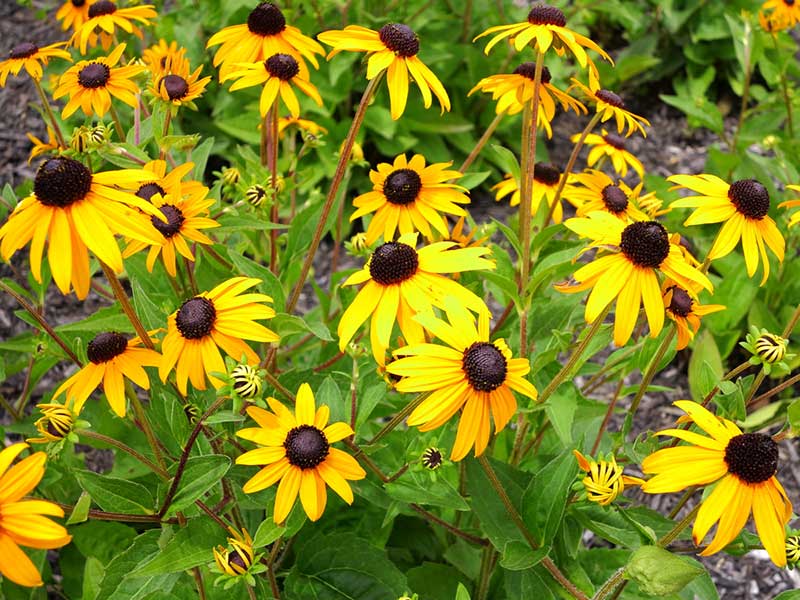 Also known as a "Denver Daisy," these stunning, creative flowers feature two-toned petals with a large central brown eye that can't help but draw the eye. These are popular flowers for cutting and putting in vases as well as giving as gifts. They are quite hardy flowers and will thrive in zones3-9. However, they often don't grow up as thick as the year before, making them seem more of a perennial/annual mix.
3. Yellow Marigolds
These marigolds tend to vary from a deep shade of yellow to flowers with tinges of orange. Gardeners will appreciate the intricate detail of the flower's blooms with multiple tears of overlapping petals that often change shades as they move outward toward the fringes. Marigolds have a strong aroma which is why they often are a symbol of passion, exuberance and bold emotions. Marigolds are a common choice for potted plants. They can thrive in almost every zone above five and have the ability to withstand a good amount of heat during the summer months.
4. Canary Creeper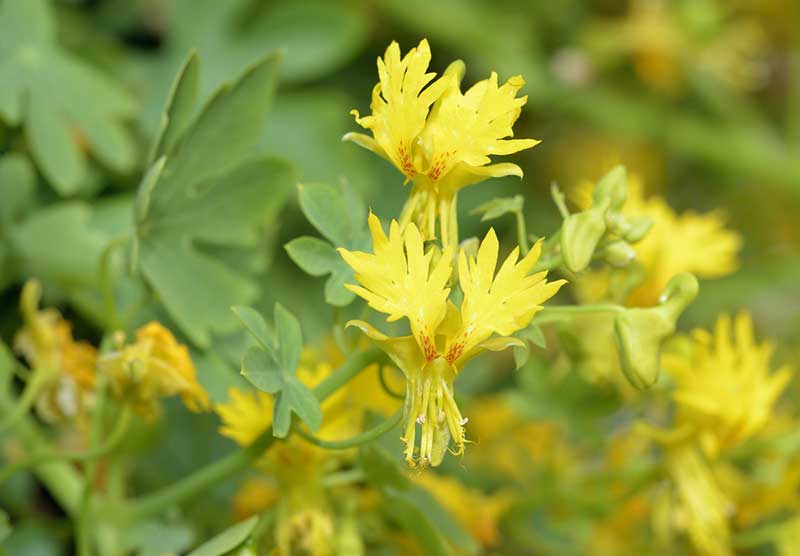 This yellow climbing flower is a favorite for border walls or fences. It contains delicate, straw-like petals that gather in clusters. Unfortunately, it is only hardy in zones 9 or above. However, you will enjoy its blooms throughout fall and up until the first frost.
5. California Poppy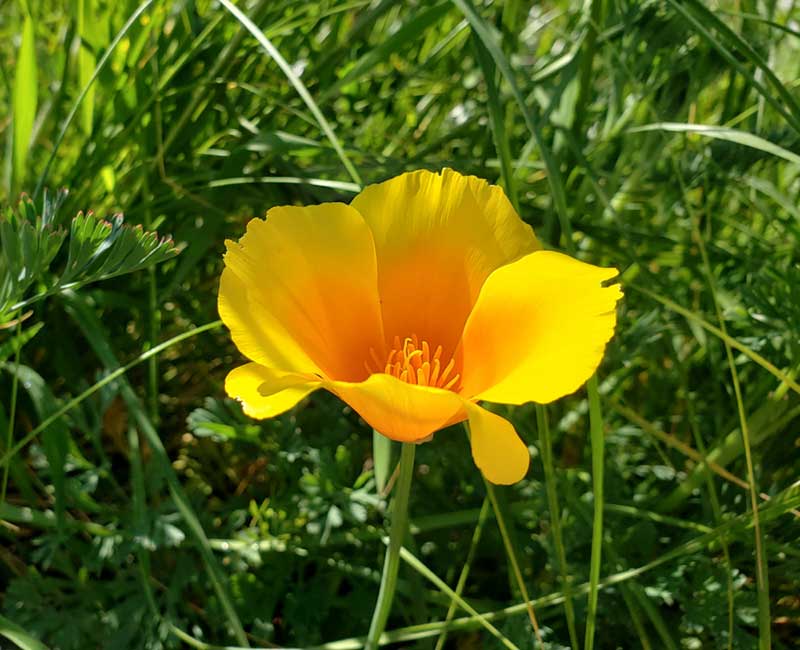 These delicate, saucer-shaped flowers are a symbol of femininity and passion. They spread vigorously and grow on thin, wispy stems. They come in a variety of colors, including yellow. They open up in the sunlight and close moderately in the evenings. They are an absolutely beautiful, brilliant shade of yellow. California poppies are the state flower of California that grows wild in many parts of the western coast. Poppies are a well-known symbol of sleep and peace due to the opium that was traditionally extracted from these plants. They thrive in zones 5-10 and many gardeners appreciate the fact that they are exceptionally hardy flowers.
6. Everlasting Flower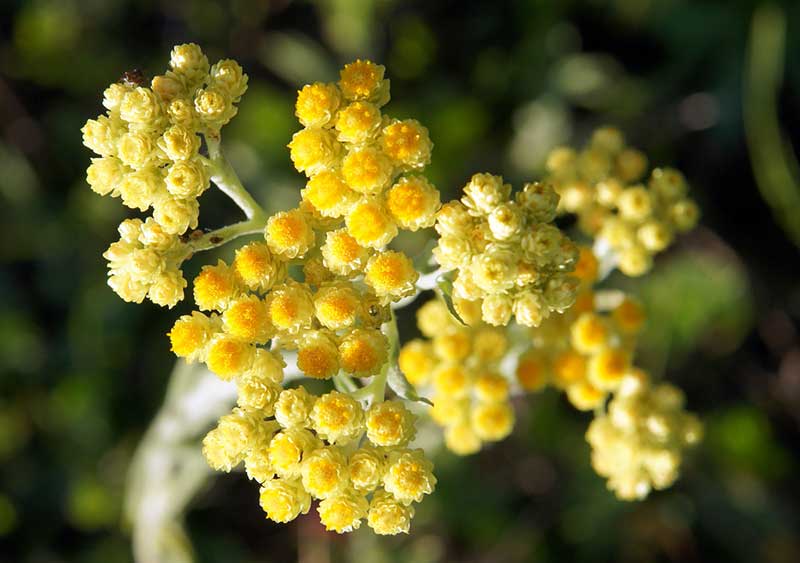 These bright, bold flowers have large paper-like blooms with dozens of small petals surrounding a deeper yellow eye. It is often a preferred choice for dried flowers that will last for multiple years. Aside from yellow, this flower also comes in shades of pink and red. Everlasting flowers are often made into an essential oil that is known for its anti-inflammatory uses. This is called Helichrysum oil. They are also commonly referred to as strawflowers and will do best in zones 8-10.
7. Annual Nasturtiums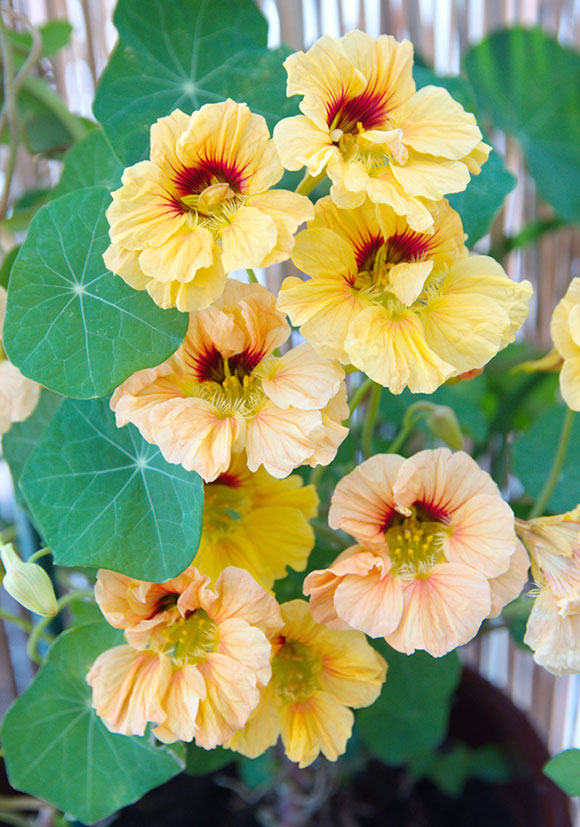 This lovely flower also comes in a perennial. It reproduces for the next season by dropping small seeds during the late fall. The flower is actually edible and contains foliage in a rich shade of green that is almost as pretty as the flower itself. These plans will do well in zones 4-8, but can often survive in zones 9-11. However, their gorgeous blooms won't last as long in the warmer growing zones.
8. Pale Yellow Pansy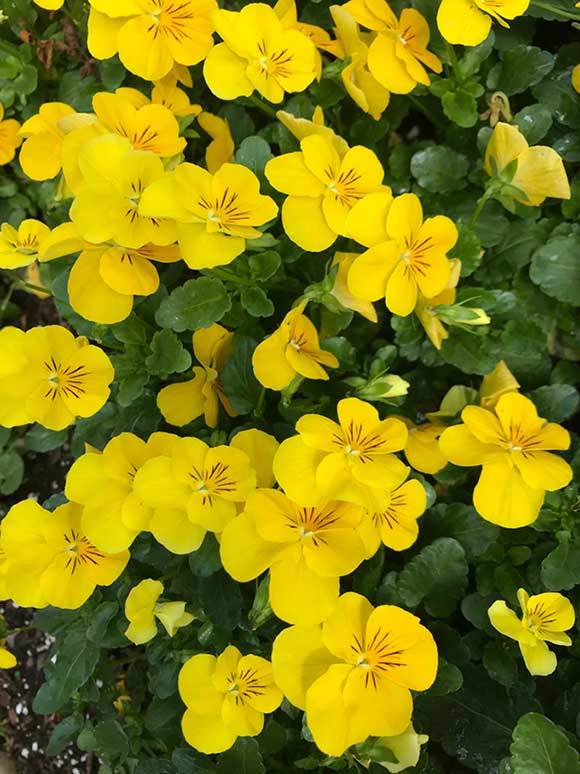 This delicate flower is a light yellow, almost white and is known for exploding with blooms almost immediately. It can survive in most moderate zones. However, people adore the pale yellow winter pansy because it can be planted in the fall as well, blooming for most of the winter season. Gardeners adore pansies because they are often one of the first flowers in the garden to fully bloom. These originated in Russia before becoming a U.S. favorite treasured by gardeners everywhere.
9. Pot Marigold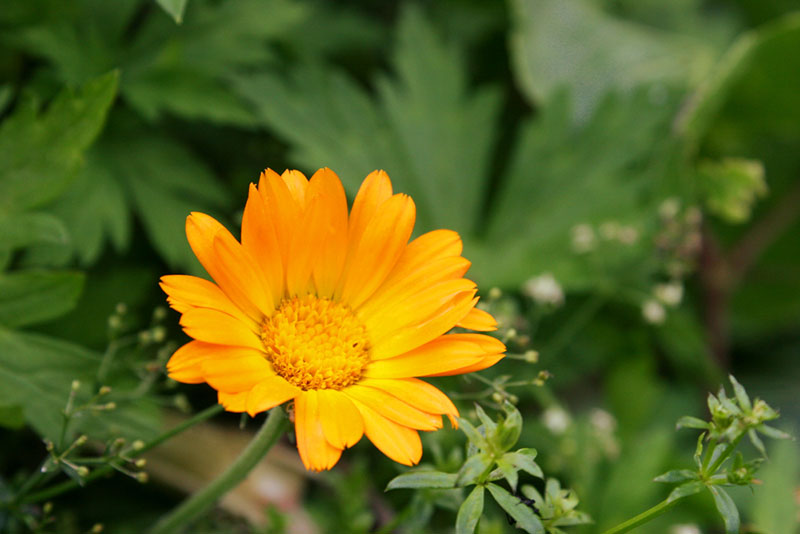 Similar to daisies, pot marigolds are a rich, deep yellow hue with a large central eye. This popular flower blooms throughout summer and fall. This is a particularly cheerful flower that does well in zones 9-11 and prefers full sun or partial shade.
10. Golden Touch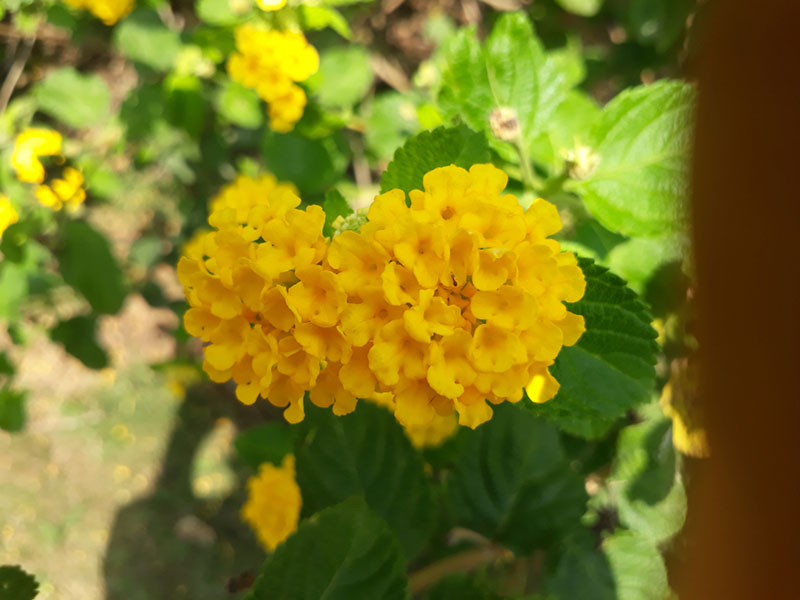 Also known as "new gold," this flower is perfect for warmer clients due to its heat-tolerant foliage. Golden Touch has stunning clusters of mini-blooms that bloom during the entire summer and attract butterflies and hummingbirds due to their sweet aroma.