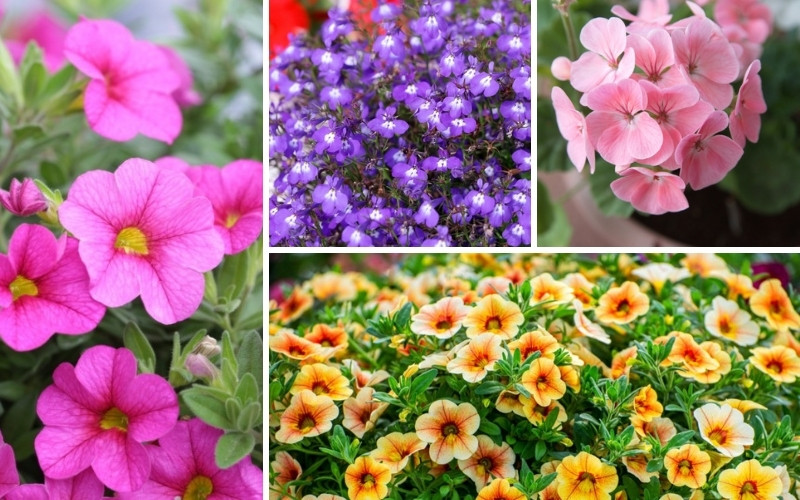 In the summer, few things are better than enjoying lush landscaping filled with beautiful, flowering annuals. These plants, which put all their growing and blooming power into the summer season, are perfect for adding color and density to your landscaping and garden.
Hanging baskets are a perfect way to take the beautiful colors and foliage of annuals to new heights. Whether you hang them from your porch or on stakes in the garden, hanging baskets add density and depth to your beautiful array of summer plants.
Some plants are better suited to growth in hanging baskets than others. Today, we'll take you through the ten best annuals for hanging baskets and how to grow each.
Lobelia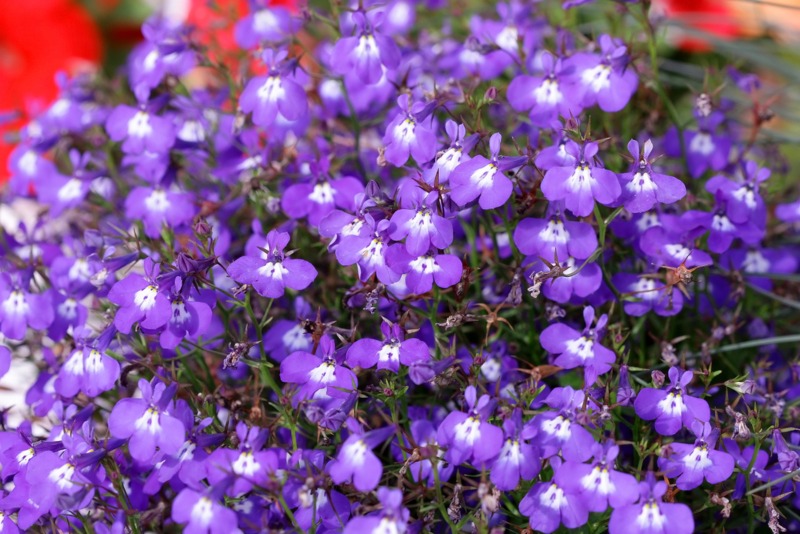 The lobelia is an ideal annual, flowering plant for use in hanging baskets. It features delicate foliage growth and white, blue, and purple blooms that cascade over the edge of its planter for a lush and cottage-like look.
Because lobelia doesn't tolerate harsh heat well, place it in a partially shady spot and be sure to water it regularly enough to keep the soil moderately moist. Growers in zones four through eight will be rewarded with vibrant, sweet flowers right up until the hottest part of summer.
Begonia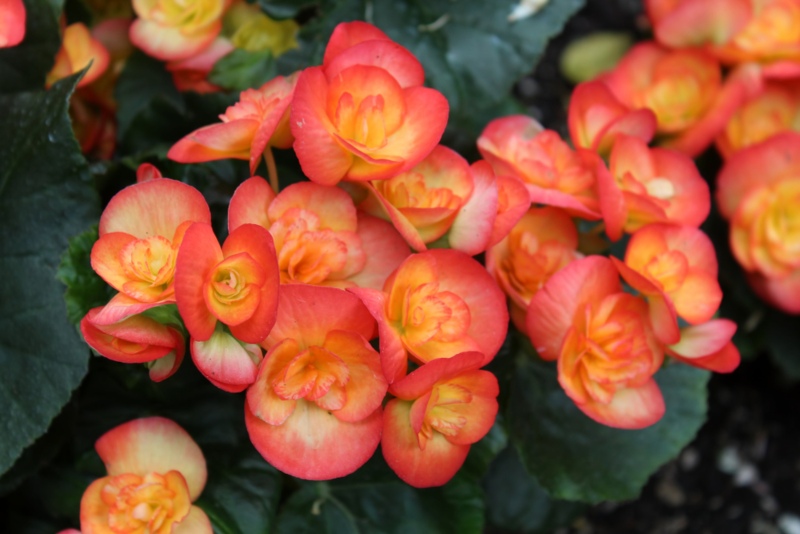 These lush, drooping plants, with their waxy blooms and leaves, are the epitome of a beautiful hanging basket annual. The brightly-colored blooms, which can come in red, orange, and pink, are clustered tightly together for a showy display of color.
These plants are heat-tolerant and do well in full sun in zones two through ten. However, they also do well when overwintered indoors and can perform as perennials if sheltered adequately from winter frosts.
Petunia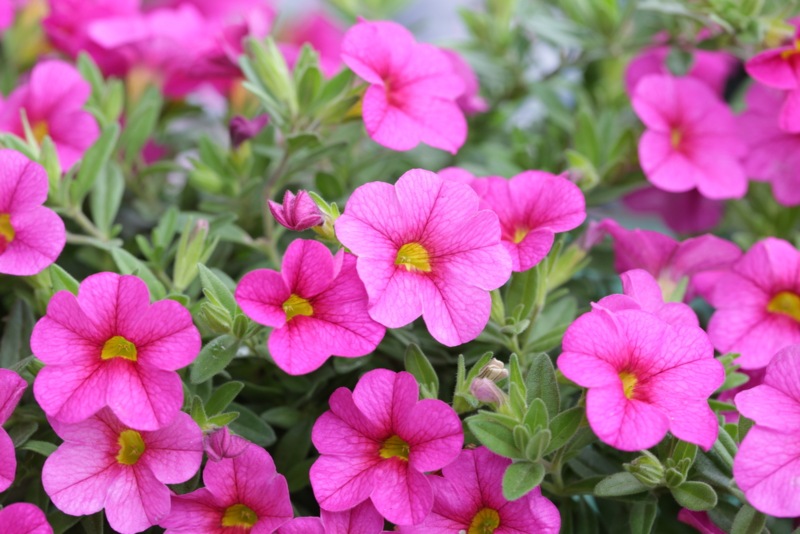 Petunias are an easy-going, low-maintenance annual that offers bright, long-lasting blooms in a wide array of colors. These fragrant beauties are known to attract hummingbirds and butterflies and are a natural choice for hanging baskets near a porch or back deck.
Grown in zones four through eleven, these beauties will need full sun but will shed spent blooms on their own, making them an easy plant to upkeep. In zones four through eight, petunias are considered biennials, meaning that they have a two-year life cycle and can bloom through fall.
Verbena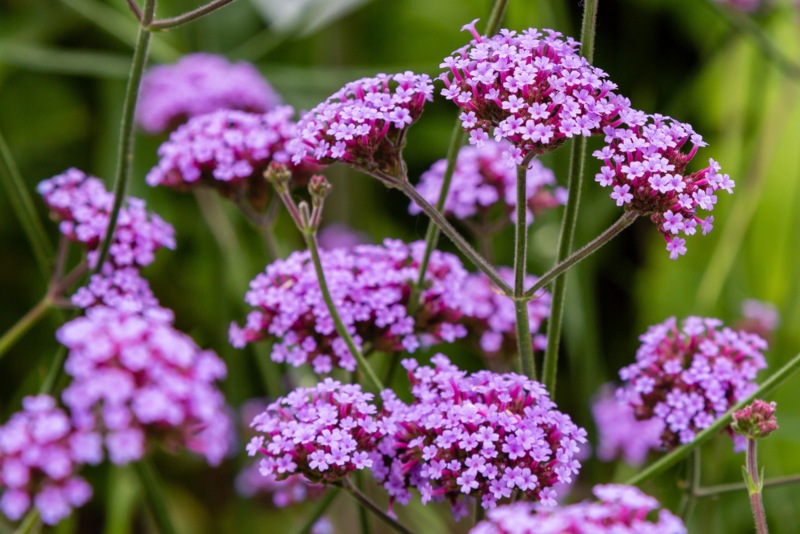 This plant is a naturally creeping bloomer that also attracts beautiful butterflies and hummingbirds, although the blooms can be small. Verbena is usually purple and will tolerate even the most intense heat of summer extremely well.
It does best with ample full sun exposure and does not like to be overwatered. In zones five through nine, it can be considered a perennial. But in these zones and most others, when subjected to the right conditions, trailing verbena will continue to flower through spring right up until frost.
Heliotrope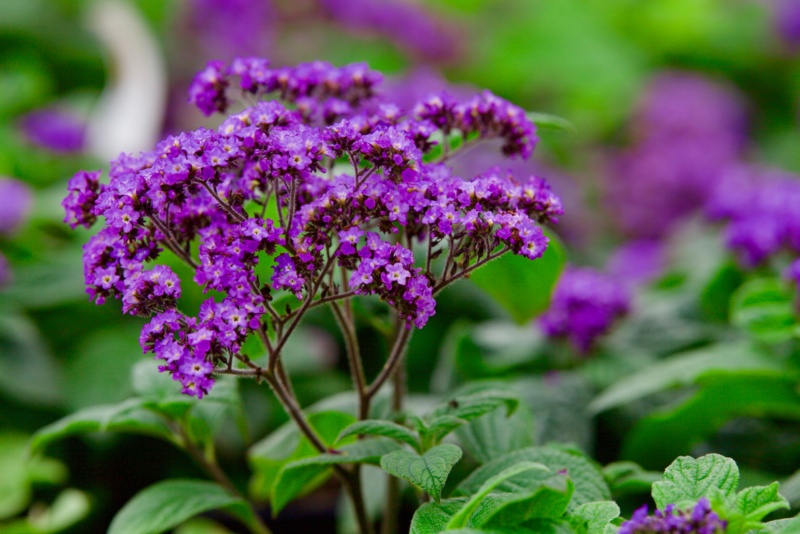 This old-fashioned plant is making a comeback as the perfect annual for hanging baskets. Its deep purple color paired with the sweet, vanilla scent of its blooms make it great for both admiring and smelling.
Because it won't vine or trail, heliotrope would be best for lower-hanging baskets. These are hardy and tolerant plants that prefer ample sun but will survive in light shade with less flowering. With moderate moisture and a little bit of care, heliotrope can survive winter in zones ten and eleven but in all others, will provide beautiful summer blooms and a to-die-for scent
Impatiens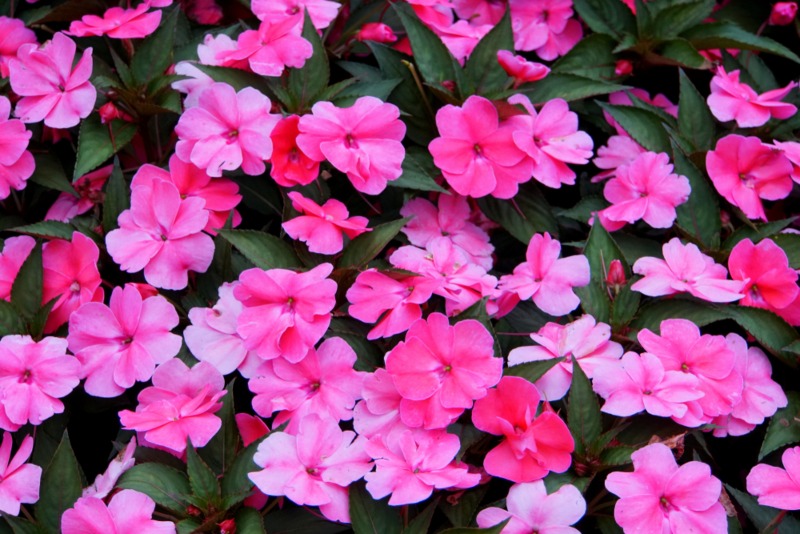 These popular, flat-faced flowers do exceptionally well in hanging baskets, as getting them up off the ground protects them from mildew, which they are prone to. Because of this, it's important not to overwater your impatiens and to keep them in moderate sunlight.
They come in a range of colors from red, yellow, pink, purple, and white. The dense flowering pattern and staying power of the blooms makes them a no-brainer annual for full, lush hanging baskets on a porch or deck.
Million Bells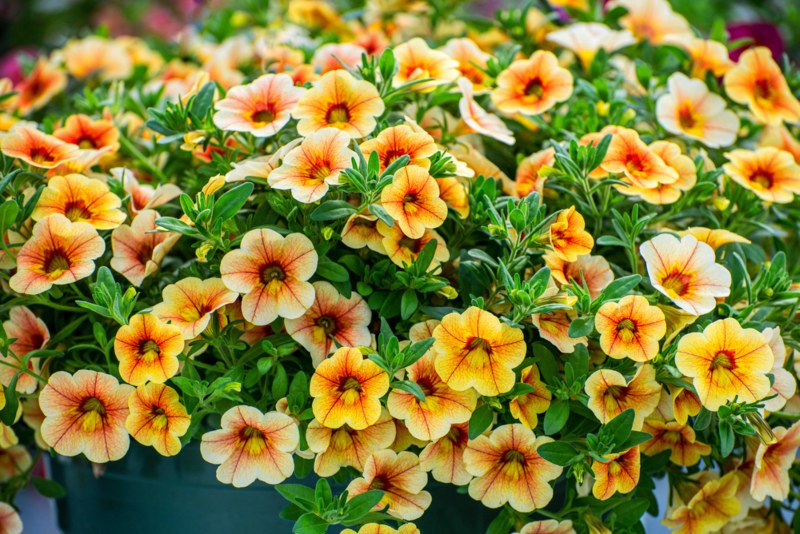 Million bells, or calibrachoa, is a beautiful trailing annual that comes in any color you can imagine. With a dense blooming habit and blooms that look like a cross between a petunia and a pansy, this plant will fill out quickly and grow in a very lush pattern.
Plenty of sunlight and consistently moist but well-draining soil will yield beautiful blooms from these plants all summer long. In zones nine to eleven they can resist frost, but in all other zones, they're planted as annuals that will produce beautiful, continual blooms that will spill over the edge of their hanging basket.
Geranium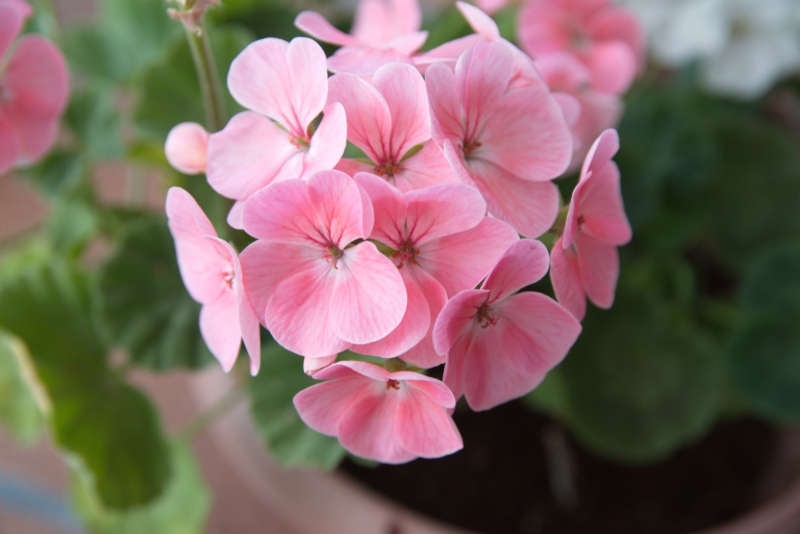 Geraniums are a classic and well-known annual plant that has long been used for color in summer gardens. It's also a great choice for hanging baskets, which help to provide the quick drainage they need to grow well.
They'll also need lots of light and, if grown in these conditions, will yield bright, dense flowers in a variety of colors through summer. They're relatively easy to care for and low-maintenance, grown as annuals in all zones.
Portulaca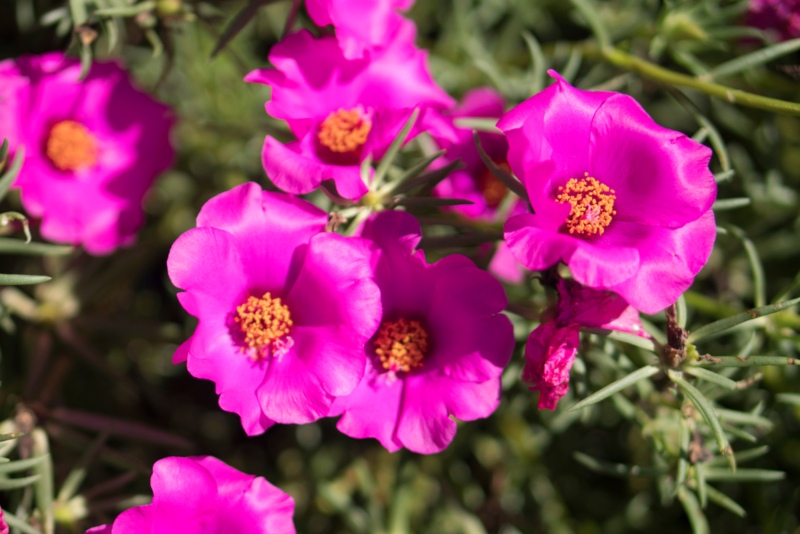 Portulaca, or moss rose, loves dry and hot climates and will do well as a hanging basket annual during summer in just about any zone in which it receives lots of sunlight and is not overwatered.
The small but lush flowers grow on hardy stems and foliage suited to desert conditions. Because of this, portulaca is low maintenance and its blooms, which come in all colors, will brighten up even the harshest, sunniest locations around your yard.
Sweet Potato Vine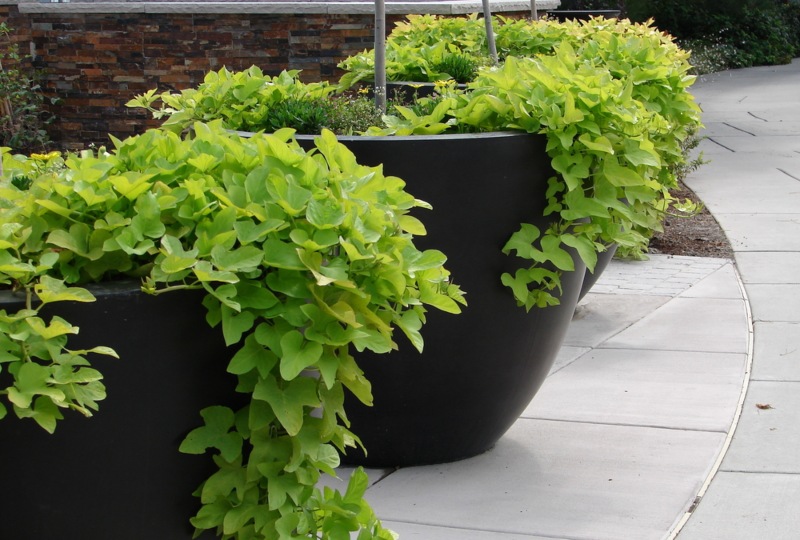 This annual is grown for its beautiful, lush, vining foliage more so than for blooms. In any place that you want lovely, trailing greenery, the sweet potato vine is perfect. It comes in many colors, with leaves ranging from deep purple to lime green to suit any color scheme.
Related to morning glories, this vine prefers moderate sun exposure and likes to be watered thoroughly. Because their beauty is in their foliage, they make a great stand-alone plant or a wonderful addition to mixed hanging baskets in all zones.
Final Thoughts
Summer is the perfect time to lounge around outside and enjoy the beauty of the great outdoors. Plant any of these beautiful annuals in hanging baskets to enjoy their lovely colors and scents throughout the summer season.