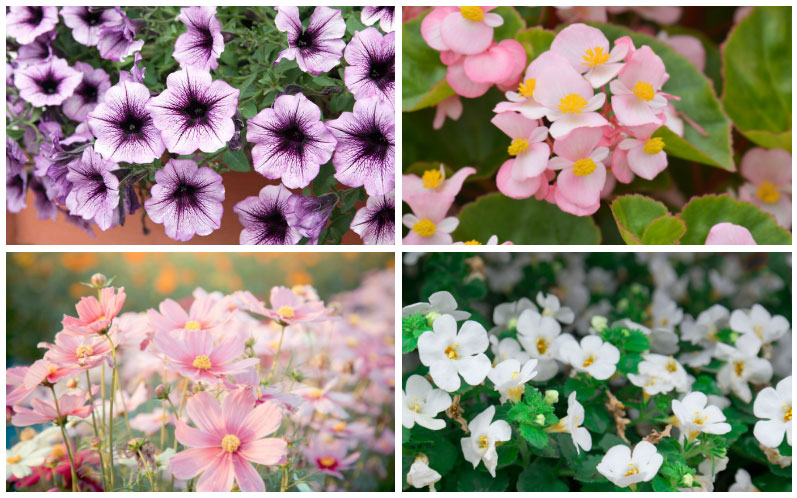 Some gardeners find Michigan's shorter growing season and colder temperatures challenging when choosing flowers that will thrive in the state. Yet, many beautiful choices prefer the state's cold climate.
It is always important when selecting plants to consider light requirements, the type of soil that is best, and the amount of water each plant needs.
You also need to be realistic about the amount of care that you will provide your garden.
Consider these outstanding choices for Michigan flowers.
Zinnia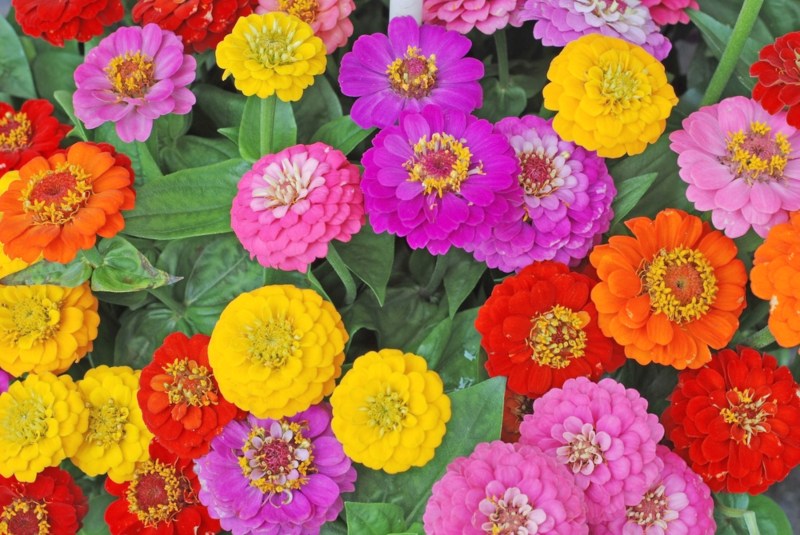 Zinnias have long been favorites of many gardeners. Pinch back early growth on these flowers that bloom from June to the first frost to encourage bushier growth. Single, semi-double, double, ruffled, dahlia, cactus, and small pompoms may all be available in various colors. You can find options that grow from 4-inches tall to over 6-feet tall. Deadheading these flowers encourages new blooms to appear.
Bacopa 'Snowstorm'
Bacopa 'Snowstorm' is a prolific bloomer that will creep across the ground, or it can be grown in a hanging basket where it will droop over the sides. You can grow this plant in the sun if it does not dry out or in the shade. This plant is very forgiving, so if you notice it dropping its flowers, give it a drink to bring it back to life. Growing it in a hanging basket allows you to bring it inside when temperatures drop, so you can enjoy its green leaves.
Sweet Alyssum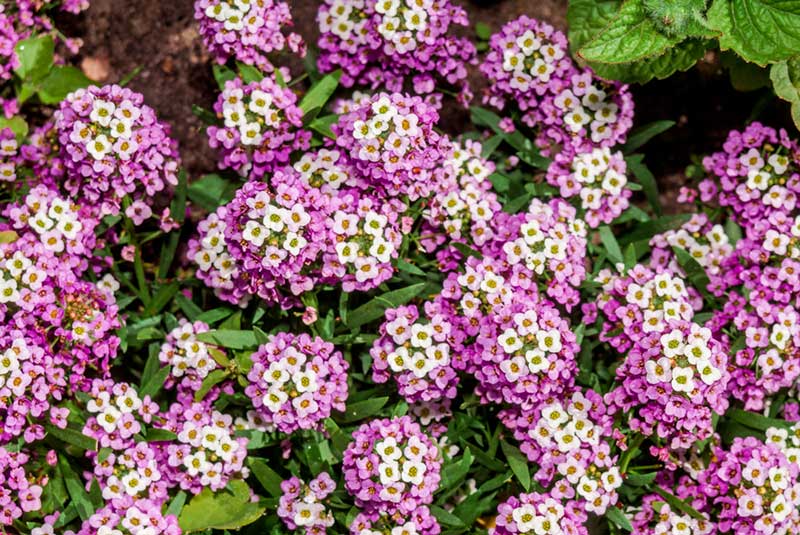 Do not be surprised if the four-petaled flowers that appear in the spring are so profuse on the sweet alyssum plant that you cannot see its foliage. While white is the most common choice in this mat-forming plant, you can find pink, rose, lavender, purple, and apricot cultivators. This plant tolerates drought well, but it is suspectable to damping off, so plant it in well-drained soil.
Petunia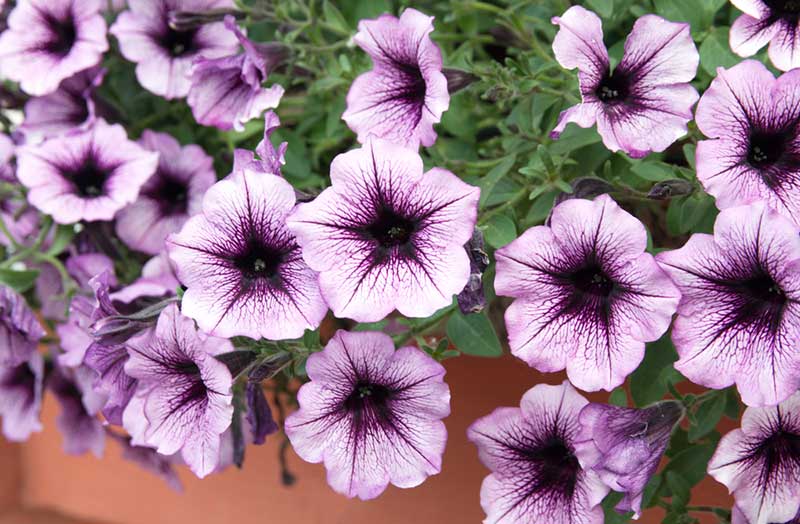 Petunias are another favorite that are extremely easy to grow. This plant comes in almost every rainbow color, and it seldom grows to be over 1-foot tall. If plants become leggy, then cut them back, and they may bloom again. This plant needs at least four hours of sunlight daily, and it will tolerate many more.
Nasturtium
Nasturtium is an annual that blooms throughout the summer and early fall. You are sure to love the long-stalked, spurred, funnel-shaped, five-petaled flowers. You can find red, orange, yellow, and cream options that stand in stark contrast to this plant's parasol-like leaves. Climbing and bushy options are both available.
Tickseed (Coreopsis tinctoria)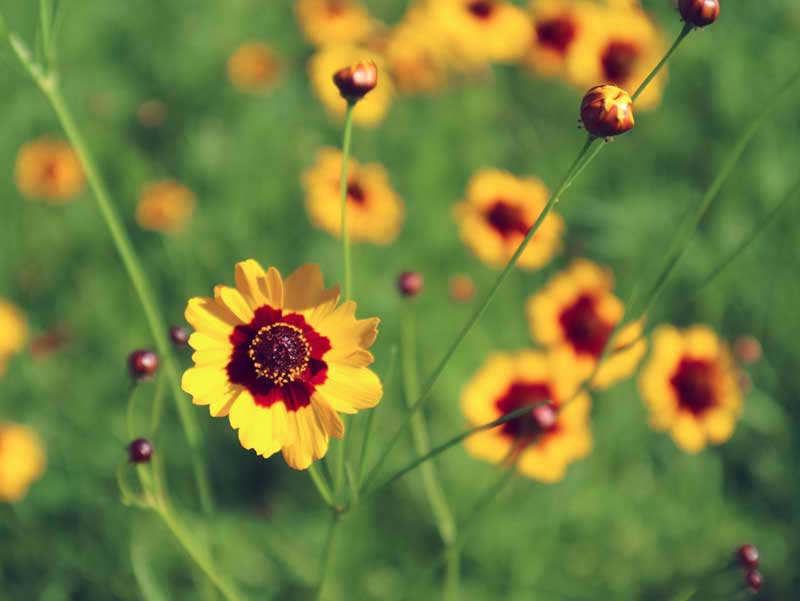 If you are looking for a flower that will thrive in all soil conditions, consider the tickseed. Masses of single, double or semi-double flowers appear in the spring and bloom for a very long time. Yellow, orange and red options are available in this daisy-like flower. Choose your options carefully as you can find varieties that grow from 12-to-48-inches tall. While you can find sterile choices, most will self-sow.
Lantana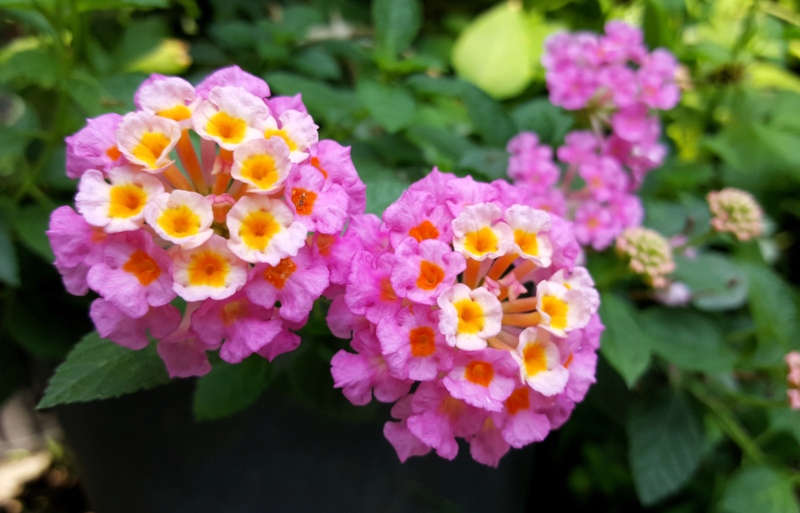 While gardeners in other areas often have trouble with lantanas spreading, that is usually not the case in Michigan. This plant that grows up to 4-feet tall puts on clusters of small, five-lobed flowers that are orange, yellow, red, and purple. Often each flower is bicolored, and you can see a variety of colors on the same plant.
Cosmos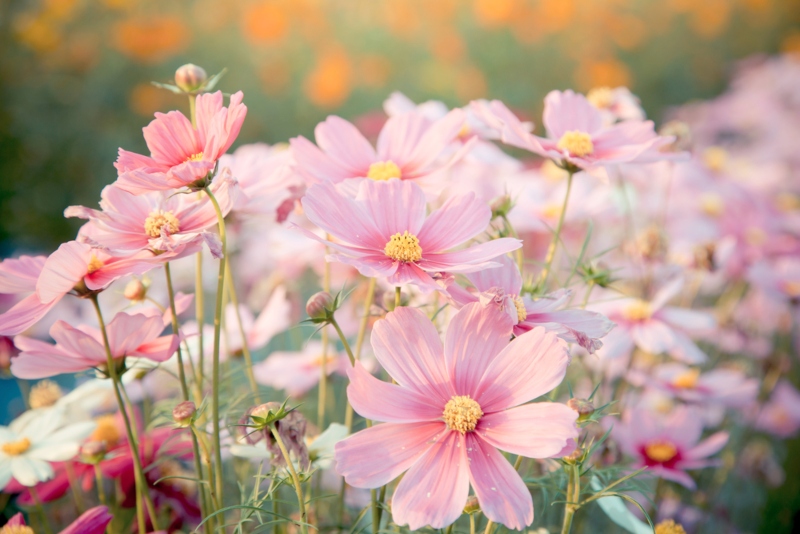 Cosmos is a sun-loving plant that grows to be between 12-and-48-inches tall depending on the variety chosen. Red, pink or white rays surround a bright yellow center giving this plant a cheery appearance. This low-maintenance plant may attract butterflies to your garden.
Gerbera Daisy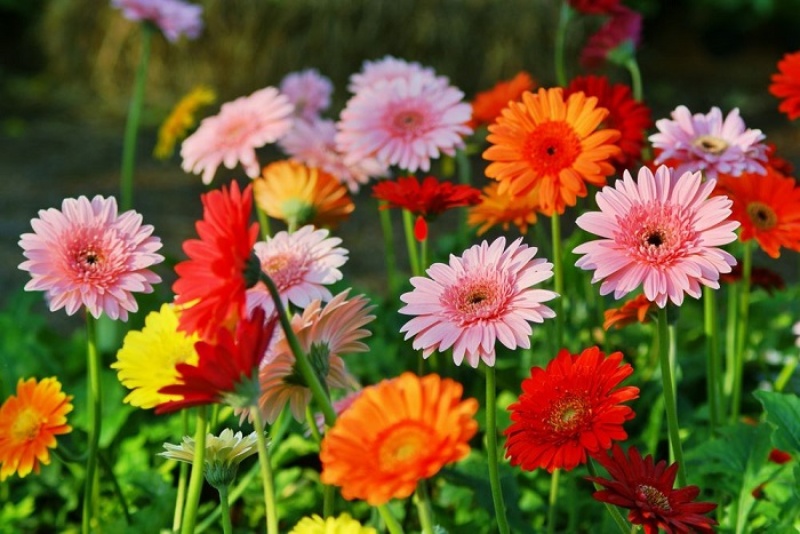 Add some compost to the soil when planting gerbera daisies in Michigan, where they grow as an annual. You can find options with single-or-double rays, but they will all have a bronze-yellow center. Traditionally, red, yellow or orange have been the most common choices, but you can find other color options.
Purple Fountain Grass (Penniseturm setaceum 'Rubrum')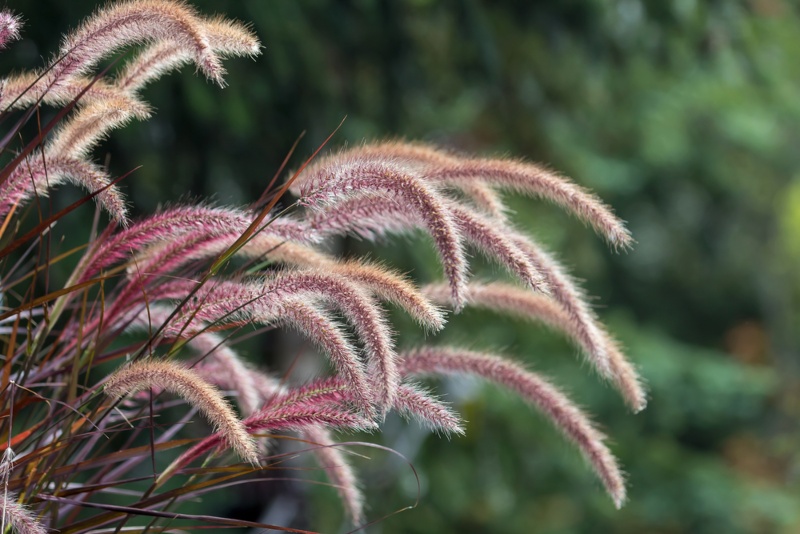 If you are looking for an ornamental grass, consider the purple fountain grass. This grass that shoots up to 4-feet tall in a single season puts on plumes of bottlebrush-like flowers mid-summer. The flowers will start out red but turn a tannish color before summer ends. This grass needs to be kept consistently moist. Especially when blooms are present, it is essential to water it at ground level.
Dragon Wing Begonias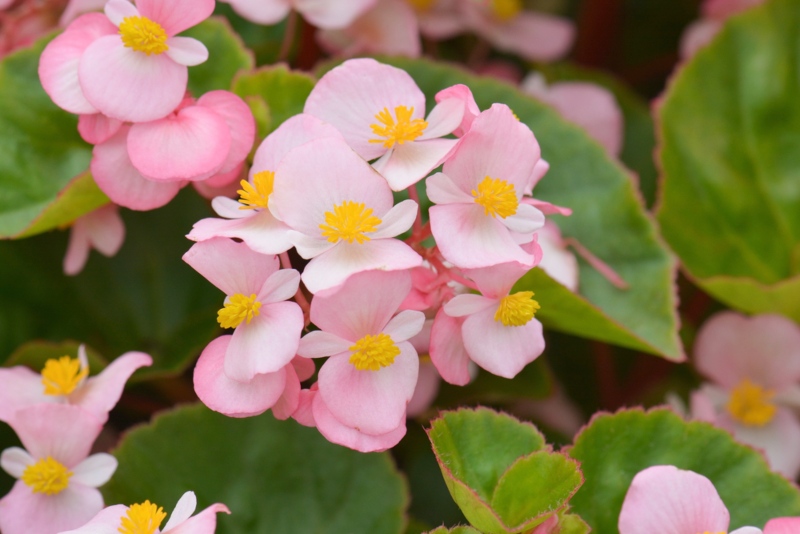 You will love the contrast between the bell-shaped flowers and the angel-wing leaves on dragon wing begonias. This flower is not very picky where it grows, making it an excellent choice for many gardeners. Their woody stalks make them strong enough to withstand windy conditions. If you get a lot of moisture and humidity in your area of Michigan, this may be an outstanding option for you to grow in a shady location.
Dahlias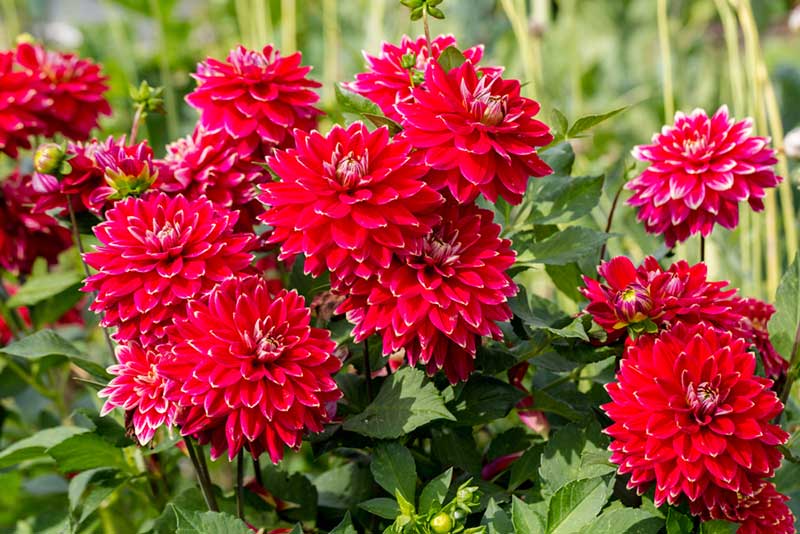 If you want an almost carefree plant, then consider dahlias. This plant puts on mid-summer to fall blooms. You can find single, anemone, collarette, waterlily, decorative, fall, pompon, cactus, semi-cactus varieties. Depending on your choice, it may bloom in any color and grow from 12-to-70-inches tall. Be sure to give this sun-loving plant enough room to spread out. Root rot can be an issue, so plant it in an area that drains well.