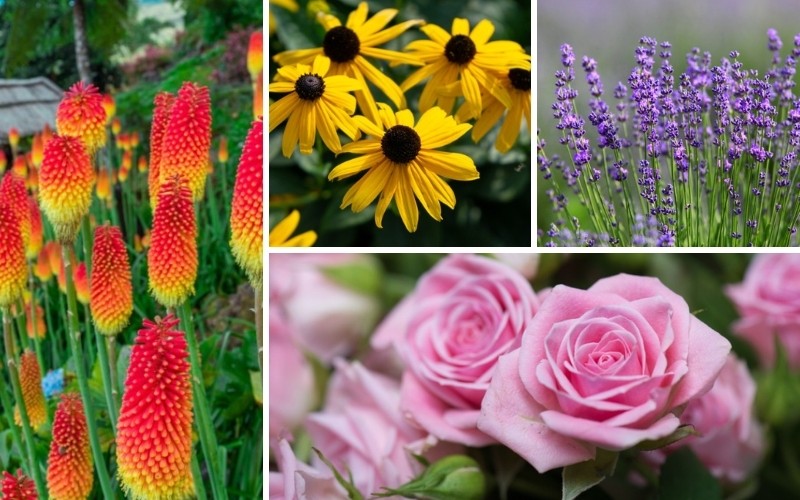 The state of New Mexico encompasses USDA plant hardiness zones 4b to 9a making it suitable for a wide range of perennials.
While you may need to grow different perennials in zone 4 than in zone 9, there are many perennials that will thrive in zones 4 through 9.
The following perennials are chosen for their ability to thrive throughout the state, but bear in mind that the hardiness zones of a perennial can vary even among cultivars of the same plant. It is prudent to understand your specific hardiness zone and choose perennials that match your growing conditions.
Blanket Flower (Gaillardia spp.)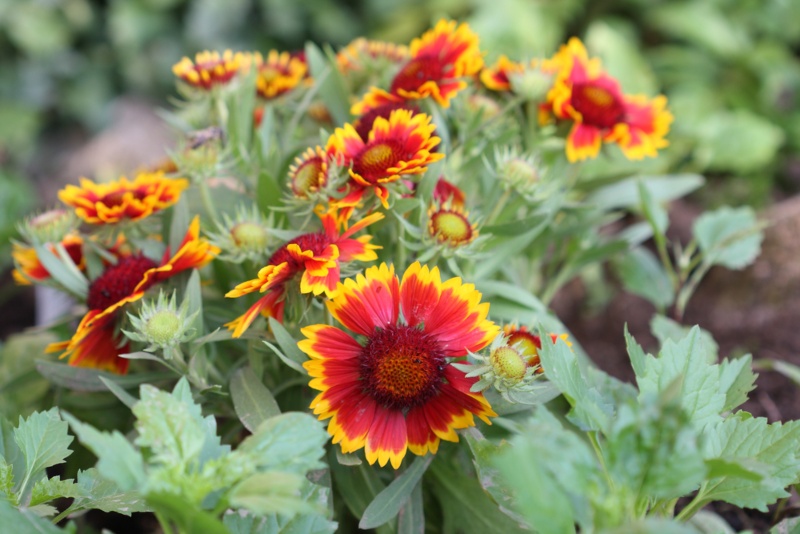 Blanket flowers are tough perennials that adapt easily to a wide range of growing conditions. These bright flowers produce daisy-like blooms in a variety of warm colors ranging from yellow and orange to marvelous shades of red. Most are banded or adorned with yellow tips on the petals with a contrasting center. They prefer full sun but may benefit from some afternoon shade in hot, dry areas. They need soil that drains well, but will tolerate poor and dry soil. They grow to heights of 18 inches to 2 feet, depending on the cultivar. Blanket flowers are hardy in USDA plant hardiness zones 3 through 10.
Cherry Sage Salvia (Salvia greggii)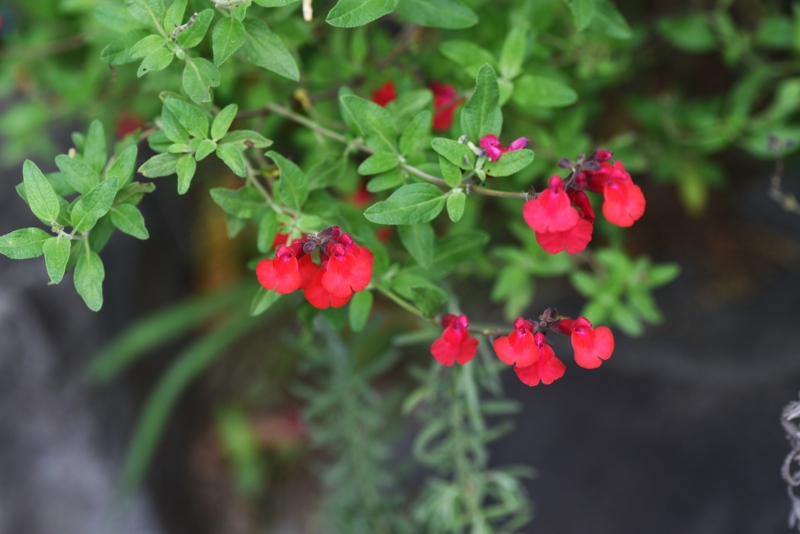 This long bloomer begins blooming in the spring and keeps on going well into the fall. It produces a 2 to 3 foot plants with whorls of two-lipped red flowers held above the foliage on 3 to 6 inch stems. It attracts butterflies and hummingbirds and thrives in full sun. It does best in sandy or rocky soil and tolerates humidity and drought. It does best with some shade from the hot afternoon sun in hot, dry areas. It is hardy in USDA plant hardiness zones 7 through 9.
Yarrow (Achillea spp.)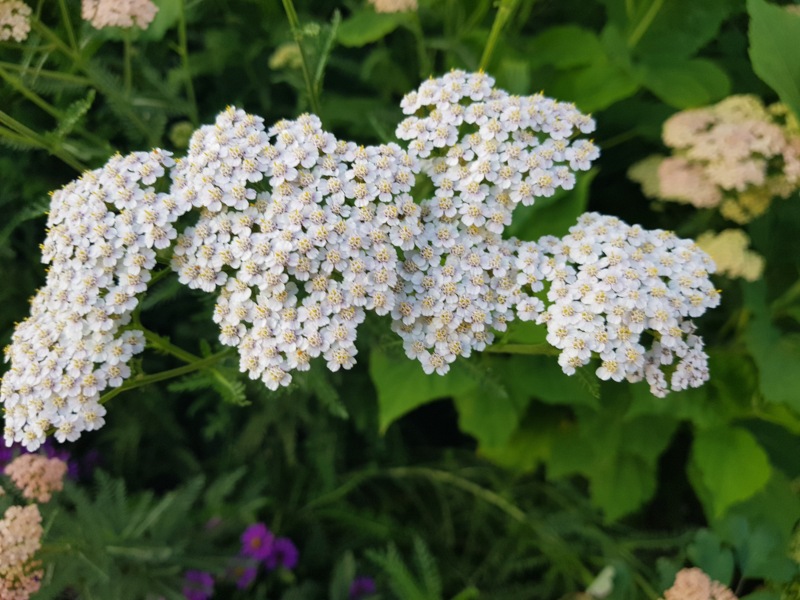 Yarrow adds subtle color to the flowerbed with its cheery yellow flowers that form a dense disc-shaped flower head. It has ferny, gray-green foliage that contrasts nicely with the flowers. It reaches heights of 2 feet with an equal spread. Yarrow prefers full sun and likes average, well-drained soil, but will tolerate sandy or poor soil. It tolerates drought making it a tough perennial to beat in the flower garden. It is hardy in USDA plant hardiness zones 3 through 9.
Perennial Sunflowers (Helianthus spp.)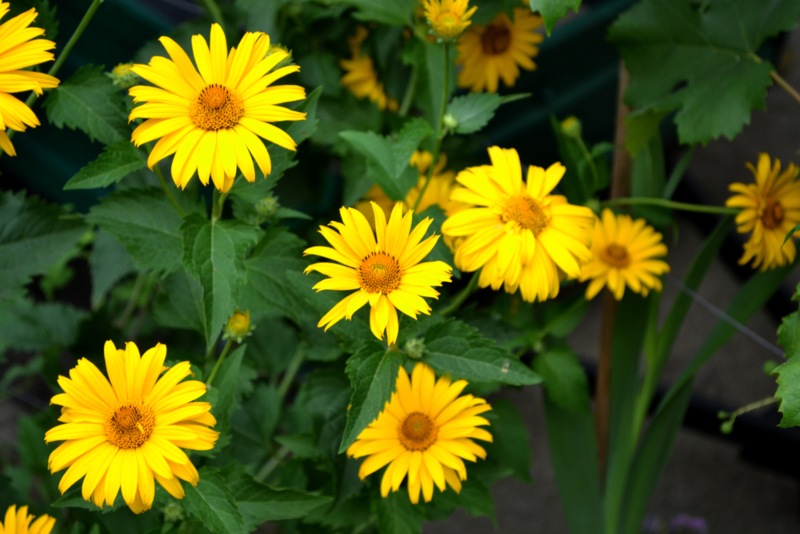 Like the annual sunflowers, perennial sunflowers bring a kiss of the sun to the flower bed. While the individual flowers are smaller than the annual sunflower varieties, they are prolific produces creating masses of color in the flower bed. Flowers are more daisy-like, but maintain the sunflower appearance. They hardy in USDA plant hardiness zones 3 through 9 or 10, depending on the cultivar.
Harvard Agave (Agave havardiana)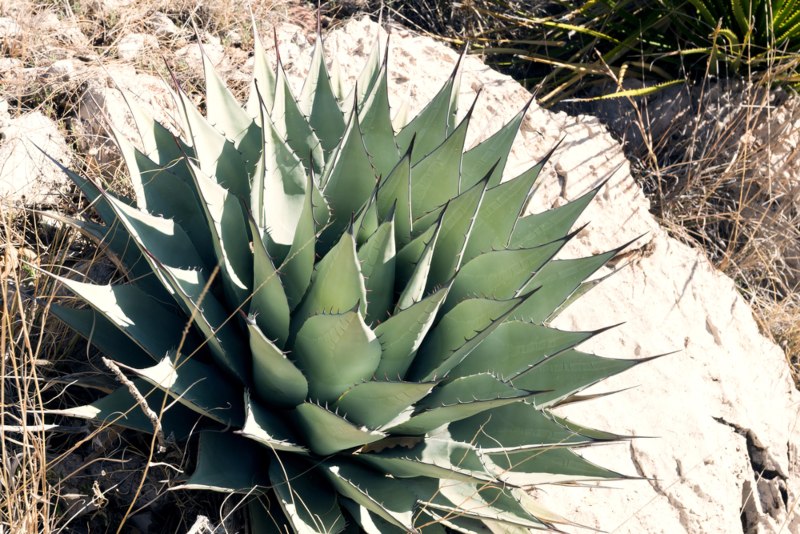 Also known as the Century Plant, this succulent adds texture and contrast to the flowerbed. Its broad, fleshy leaves in silver-gray are edged with dark teeth with a sharp spine. It grows to heights of 2 to 3 feet with a spread of nearly 4 feet. It needs well-drained soil and even thrives in drought conditions. It prefers sandy or rocky soil. Plant Harvard Agave in full sun. It is hardy in USDA plant hardiness zones 5 through 10.
Lavender (Lavandula spp.)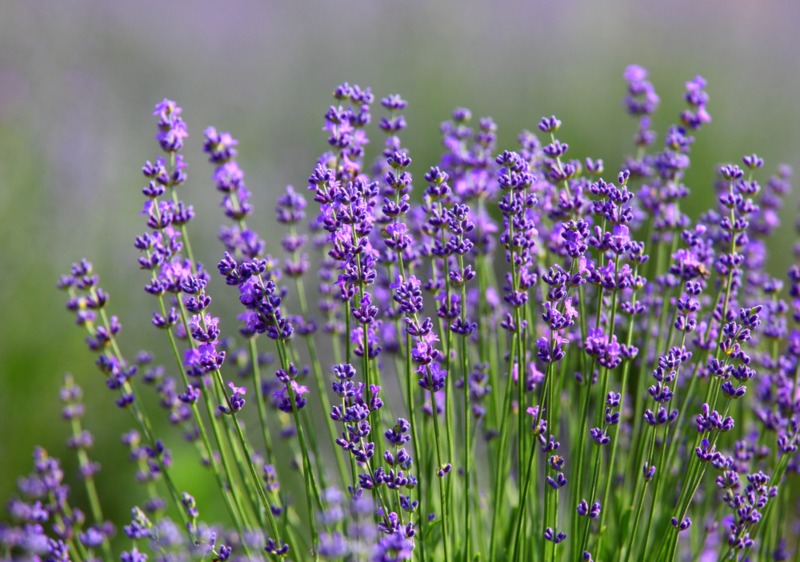 Lavender is a lovely addition to any perennial bed as it adds delicate color with its frilly or ferny foliage and upright blooms that range in color from lavender to wonderful shades of pink, rose and even white or yellow, depending on the cultivar. It loves the hot sun and dry soil. While English lavender may do best in zones 5 and below, Spanish or French lavender thrive in hotter climates. Lavender is hardy in USDA plant hardiness zones 5 through 11.
Desert Willow (Chilopsis linearis)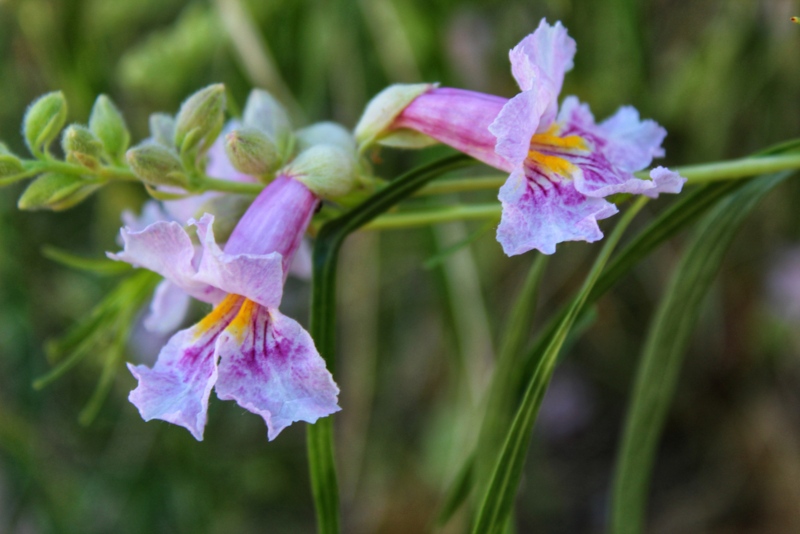 The desert willow is actually a small, shrubby tree, but it can't be overlooked for its beauty in the New Mexico landscape. This tree grows to heights of 25 feet. It produces multiple branching trunks lined with trumpet-shaped flowers in shades of pink, white or violet with soft yellow throats. They bloom from spring until fall attracting bees, butterflies and hummingbirds to the yard. Desert willows need well-drained soil and thrive in full sun. They are hardy in USDA plant hardiness zones 7 through 11.
Rudbeckia (Rudbeckia spp.)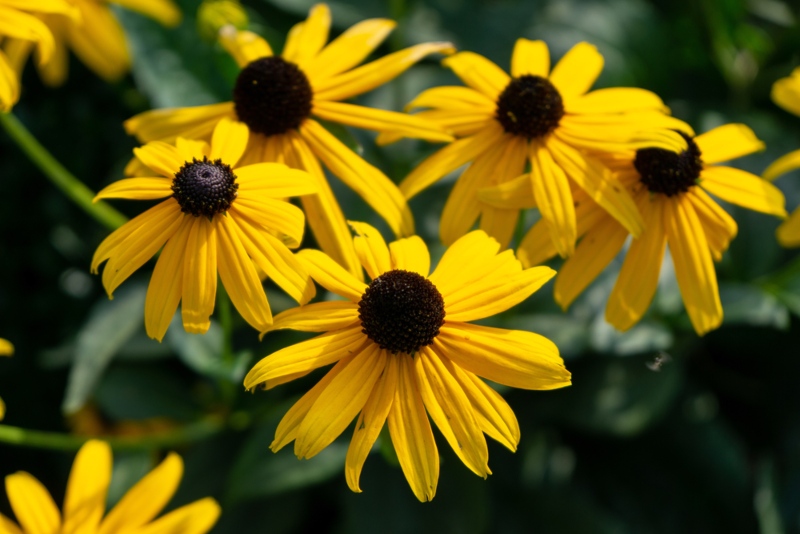 The most commonly know rudbeckia is the Black-eyed Susan with its sunny golden petals and dark eye in the center. But rudbeckia comes in a variety or colors from the striking "Irish Eyes" that features soft yellow petals with a distinct green eye to some amazing autumn colors that range from yellow to deep golds, reds and mahogany. This plant grows to heights of 2 to 4 feet with a slightly smaller spread. It does well in average to poor soil as long as it drains well. Plant rudbeckia in full sun to partial shade. It is hardy in USDA plant hardiness zones 2 through 11, depending on the cultivar.
Red Hot Poker (Kniphofia uvaria)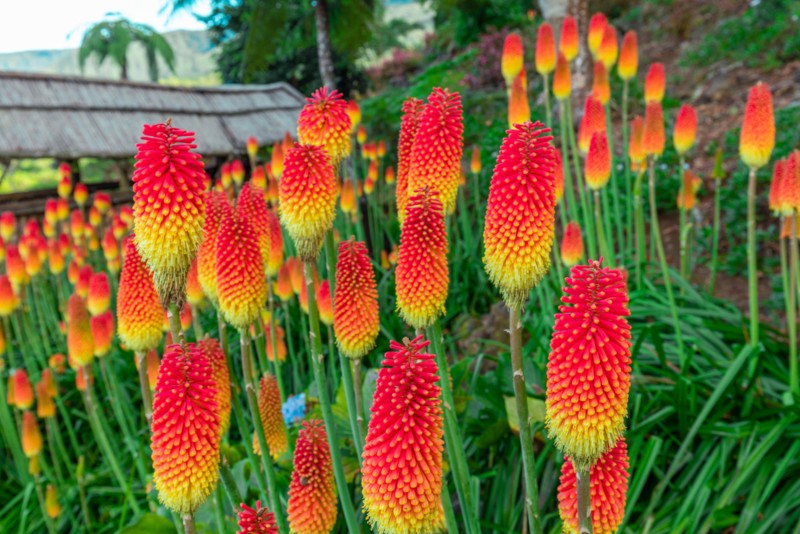 The red hot poker, also known as the torch lily, is a great choice for sizzling summer color. It produces tall flower spikes in shades of red, orange and yellow held above attractive grass-like foliage. This easy-to-grow flower is tough as nails as it grows in full sun and tolerates dry, sandy or rocky soils. It grows to heights of 5 feet tall and attracts butterflies and hummingbirds to the flowerbed. The red hot poker is hardy in USDA plant hardiness zones 5 through 9.
Roses (Rosa spp.)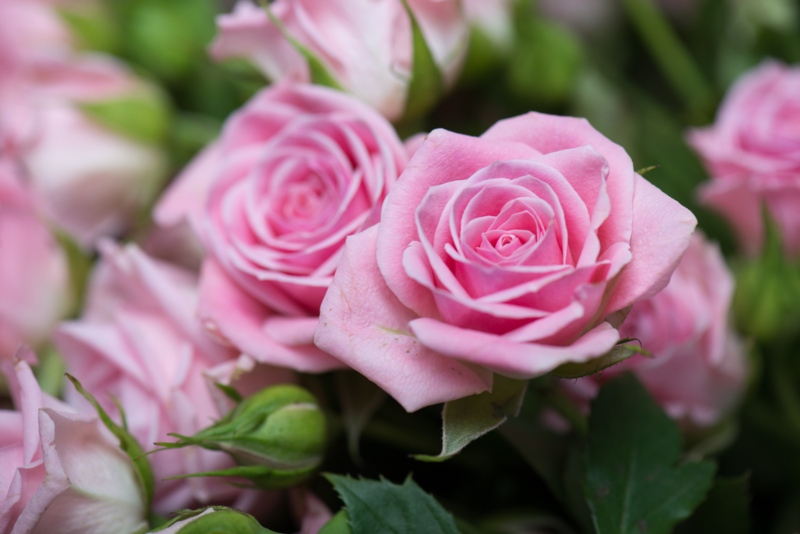 Roses come in a wide range of colors, shapes and sizes and there is one suitable for nearly any landscape. They can be climbing or trailing, or they can form a compact bush. Colors range from white, pink and red to lovely shades of rose, salmon, coral and even purple. Most roses prefer full sun and average to fertile well-drained soil. While some only bloom for a few weeks, others are ever-blooming and put on a show all summer long. Roses are hardy in USDA plant hardiness zones 3 through 10, depending on the variety.
When choosing perennials for your New Mexico perennial bed always check the plant identification label for specific hardiness zones and growing requirements. Matching these closely to your gardening conditions is the best way to meet gardening success.