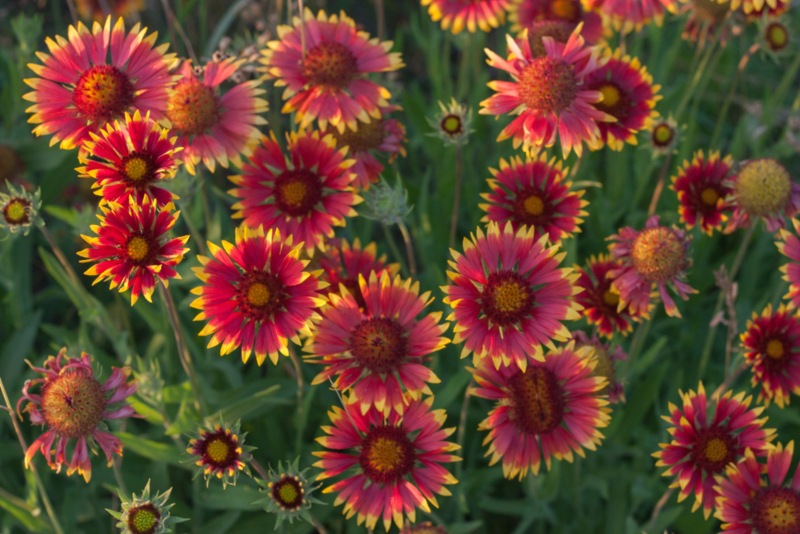 If you are looking for a full-sun flower that is almost guaranteed to attract butterflies to your yard, consider the gaillardia, also known as the blanket flower. Drop the seeds on the ground and cover with a little soil. Keep them wet until they germinate, and you will be rewarded with brightly colored flowers.
While you may think of the blanket flower as a native wildflower, there are many that you can plant in your garden. Most make brightly colored displays throughout the summer months.
There are many types of blanket flowers that you may want to consider growing. Gaillardias are sun-loving plants that are easy to care for once they are established, there are many different looks to these flowers.
Choose your favorite and add it to your landscaping by directly sowing it in the Fall.
Gaillardia Aristata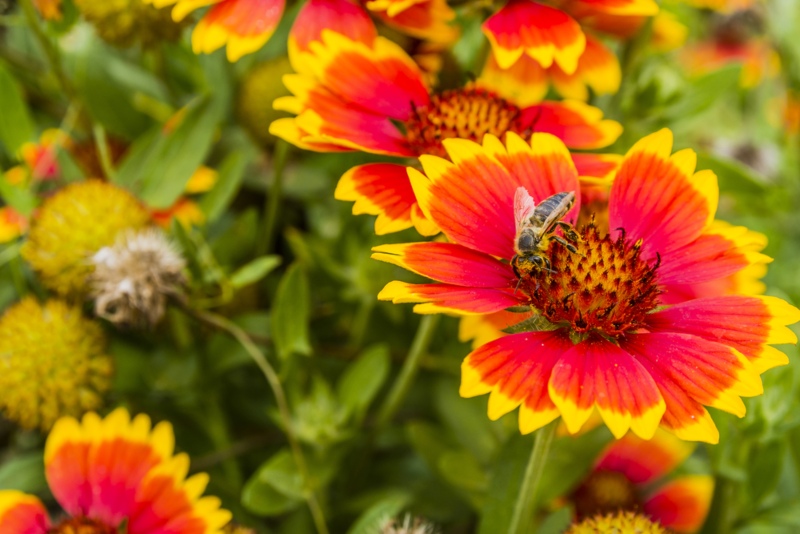 Often called the great blanket flower, this option is suitable for zones 3 to 8. Red rays tipped in yellow surround a red disc on these daisy-like options. Rough, hairy leaves that grow to be about 6-inches-long are found on this sun-loving option. This choice grows between 24-and-30-inches tall. Unless you deadhead it, the chances are that it will regrow the next season.
Gaillardia Pulchella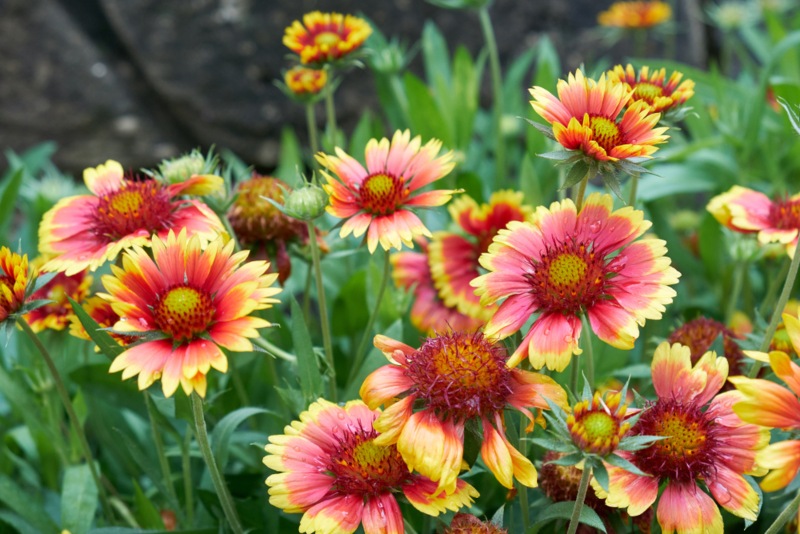 The Gaillardia pulchella grows to about 18-inches tall. This option has a reddish-brown disc surrounded by rays that are red-tipped in a narrow band of yellow. Each ray has three teeth at its broad end. The multi-branched stem has many small hairs, and it can get woody near the ground, especially in the late summer and early fall. This choice does great in zones 2 to 11.
Gaillardia x Grandiflora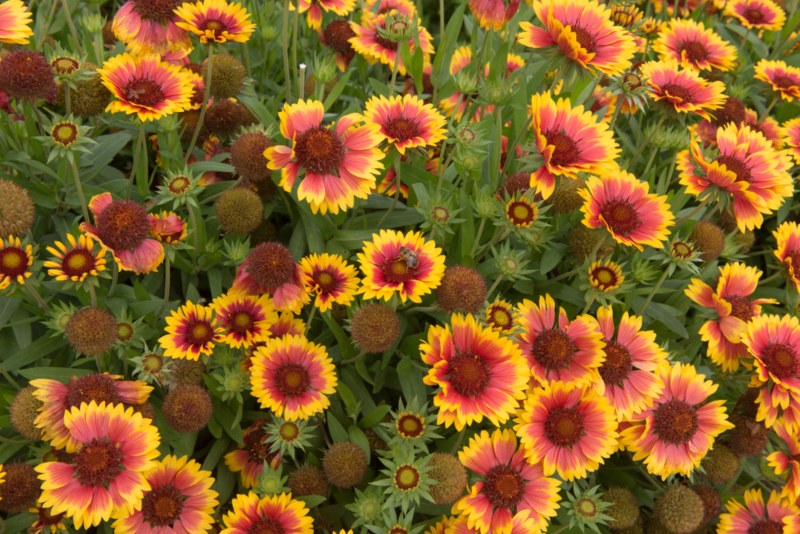 If you live in zones 3 to 10, then this blanket flower may be for you. It is a perennial that grows to be about 3-feet-tall. This option can have many different color rays, but most will be yellow, orange or red rays with maroon to orange banding surrounding a dark burgundy center disc. These daisy-like flowers have about a 3.5-inch diameter, and they can be double-flowered.
Gaillardia 'Oranges and Lemons'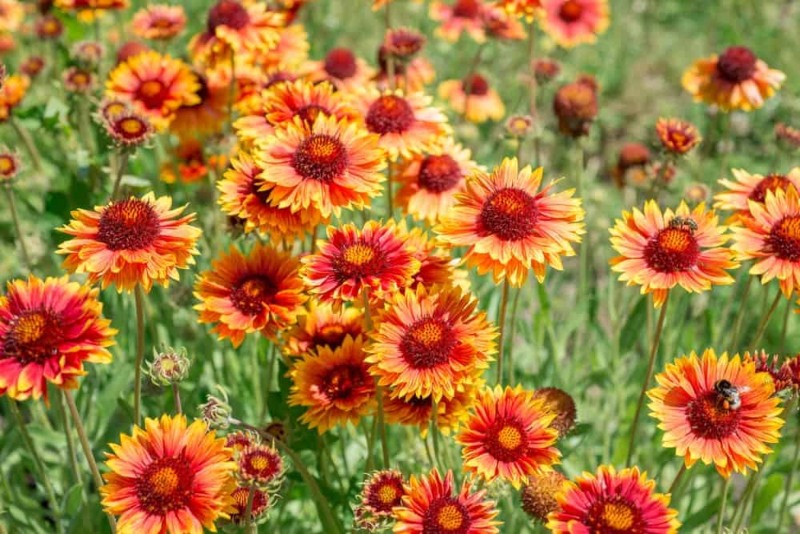 The 'oranges and lemons' blanket flowers grow in zones 5 to 9. Blue-green leaves that are about 4-inches long appear on this option. The daisy-like flowers have about a 2.5-inch diameter. The rays are peach color with orange tips. The rays surround a yellow center cone on this choice that rises to be about 22-inches tall.
Gaillardia 'Arizona Apricot'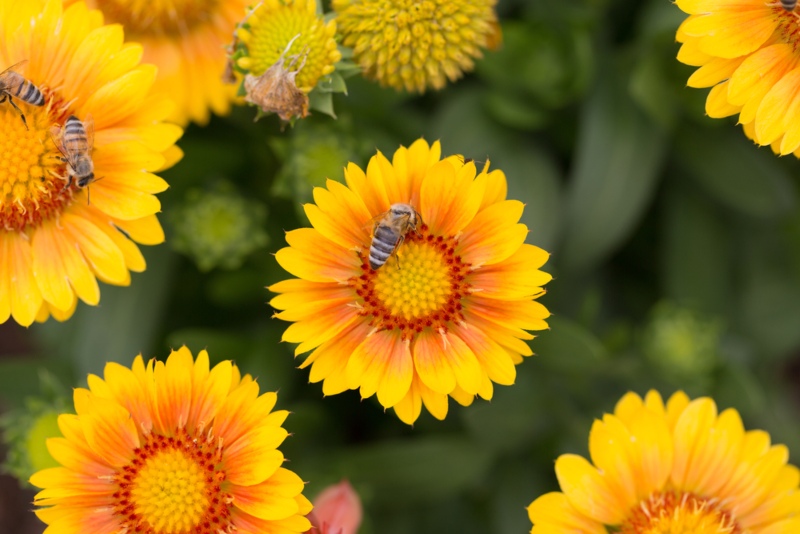 This late-spring and early-summer bloomer grows well in zones 2 to 10. This variety grows up to 12-inches tall. You will love the branching on this compact choice. Each stem is topped with apricot-colored rays that are tipped in orange. Often, the 3.5-inch diameter flowers have multiple rows of petals. The center disc is deep orange.
Gaillardia Arizona Sun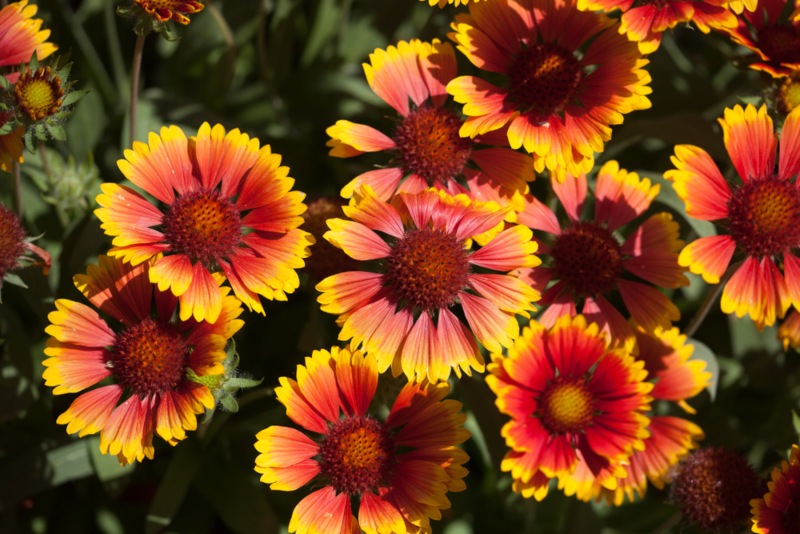 Gardeners in zone 3 to 5 will want to consider the Gaillardia Arizona sun that seldom grows to be over 10-inches tall. The flower, which rises to be about 3-inches wide, has mahogany red rays that are tipped in yellow. This option has a mahogany red center disc. While this plant blooms from early summer to fall, you are also likely to enjoy its blue-gray foliage.
Gaillardia Celebration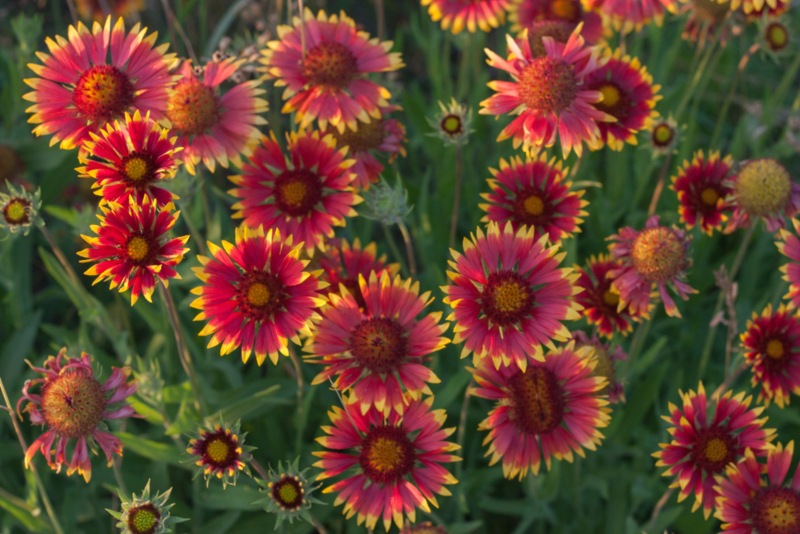 Gaillardia Celebration produces lots of scarlet red flowers tipped in a very-fine band of yellow from early summer through fall, and the flowers will not fade in the summer heat. This flower that grows to be about 15-inches tall thrives in zones 5 to 9. The center disc adds to this selection's visual interest because it is red with a splash of yellow.
Gaillardia Mesa Bright Bicolor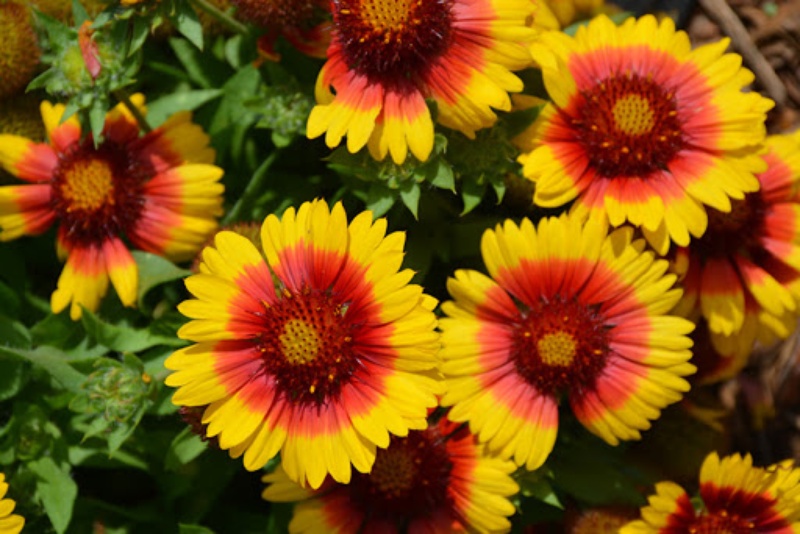 Growing in zones 5 to 10, the Gaillardia Mesa bright bicolor produces bright yellow rays with broad red bands in the center. The red bands surround a brown core. This option usually grows to be about16-inches tall. It blooms about three weeks earlier than most gaillardia options and will keep blooming until fall.
Gaillardia Fanfare Blaze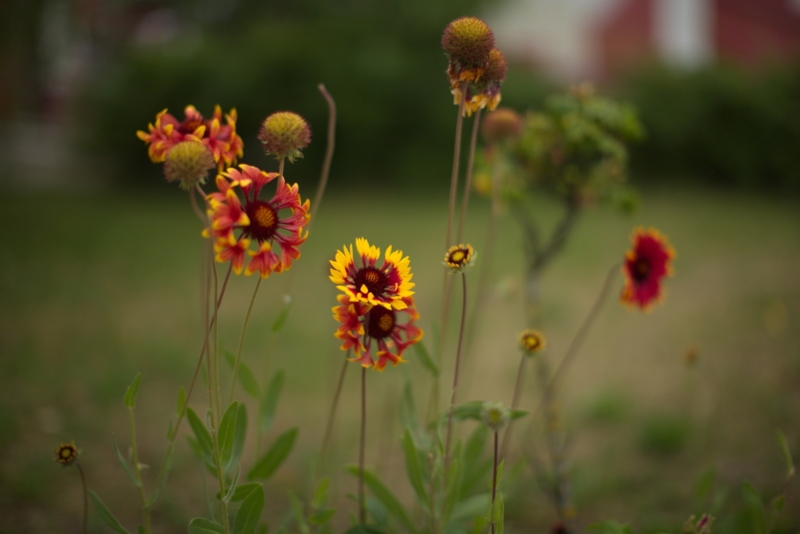 Unlike most daisy-like rays, the Gaillardia fanfare blaze produces orange-red, trumpet-like rays surrounding a deep-orange-red center button. Some people describe this plant's unique rays to look like miniature pinwheels as they blow in the breeze. This plant grows to be about 15-inches tall, and they thrive in zones 5 to 9.