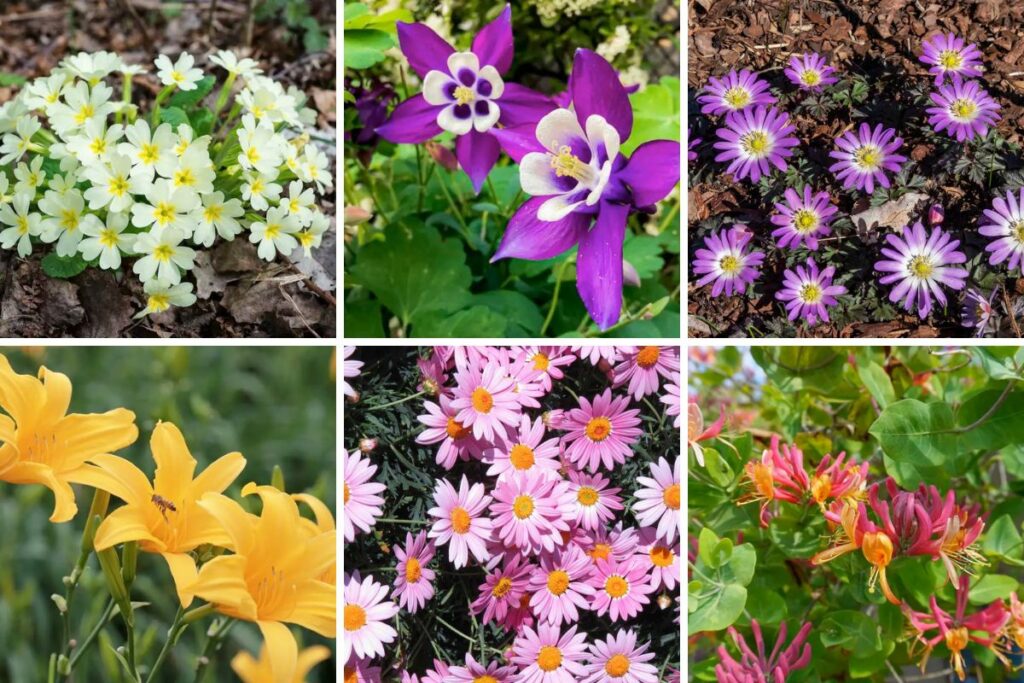 March marks the beginning of spring. The dreary winter season is almost over, and life starts to sprout from the ground again.
As spring is right around the corner, it's the perfect time to start growing alluring flowers that'll give your garden a splash of color.
If you don't know where to start, we have plenty of ideas to spare. Here, we've listed 10 perennial flowers to plant in March and some quick care tips.
Without further ado, let's get to our mini garden catalog.
1. Common Primroses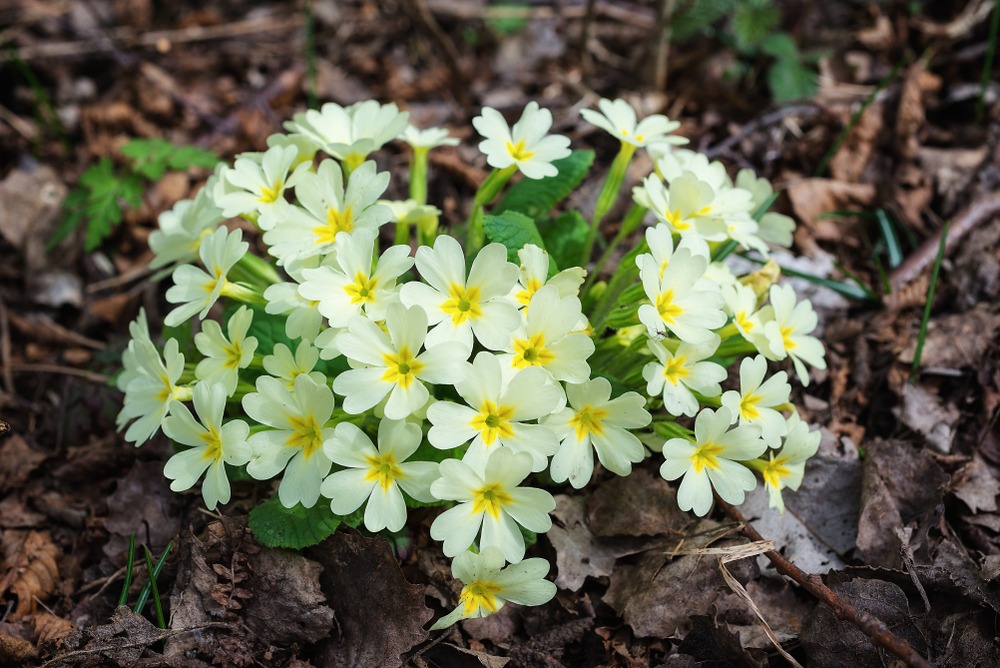 The distinctive feature of the common primrose is its large flower-heads with irresistible, multicolored petals. Their petals are available in color combinations like yellow-pink and sunny yellow-yellow.
Common primroses can grow up to 5.9 inches in height. Moreover, they can tolerate hardy zones four to eight, while some sources say zones four to nine. These flowers start blooming from early March to May.
When planting primroses, acidic, well-draining soil with humus is most suitable. At the same time, they should be planted in partly shaded areas.
2. Chrysanthemums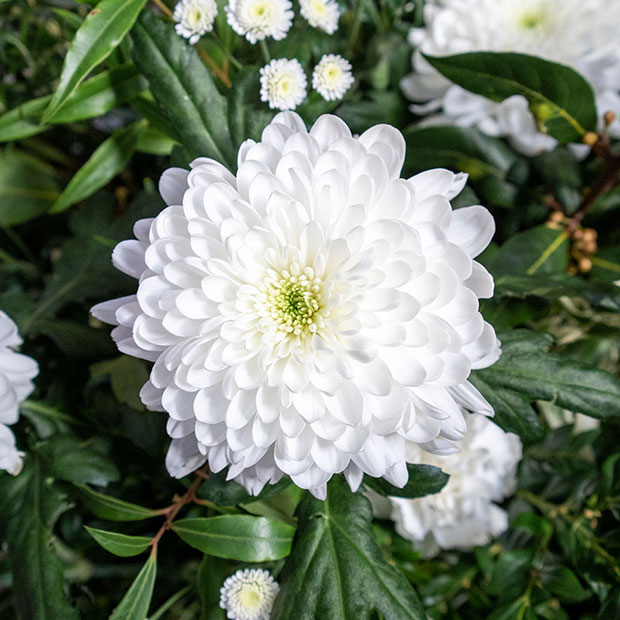 Chrysanthemums are herbaceous perennials that bloom from summer through fall. They have dark green leaves and flowers with striking colors.
Their flower heads have multiple layers of florets with colors that range from white and bright yellow to magenta and purple.
Most chrysanthemums are hardy in zones five to nine and start blooming in the summer. When it comes to length, chrysanthemums can be as tall as six feet.
Lastly, caring for chrysanthemums is simple. Plant them in well-draining soil and give them at least six hours of sunlight per day for optimal growth.
3. Columbines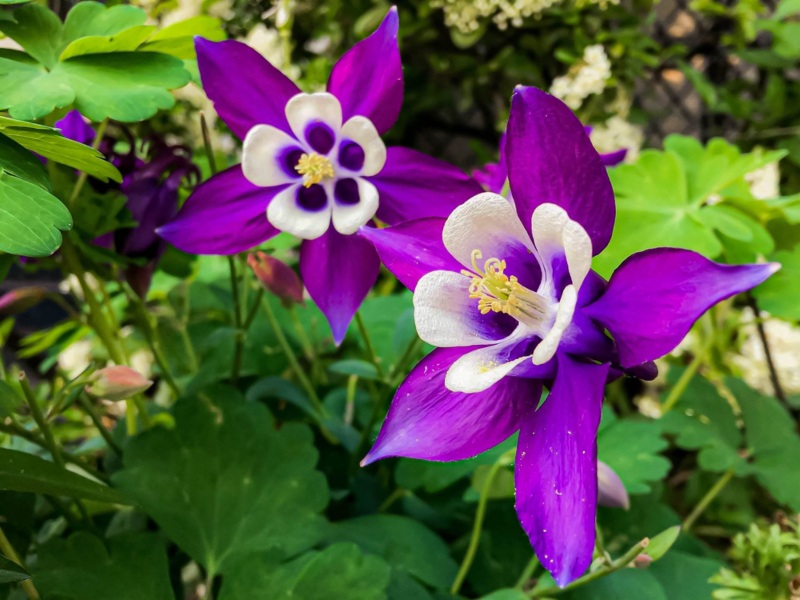 These flowers from the buttercup family have an attractive appearance. They have multicolored petals that sit atop their star-shaped sepals. So, they look like two flowers in one stem!
The columbine's colors vary from yellow to lilac and red. They bloom in mid-spring and are hardy in zones three to nine.
Aside from their pretty appearance, they're loved for being low-maintenance flowers. They don't need much care, except you should only water them when the soil's upper layer becomes completely dry. Moreover, they can tolerate neutral to acidic soil pH.
4. Daylilies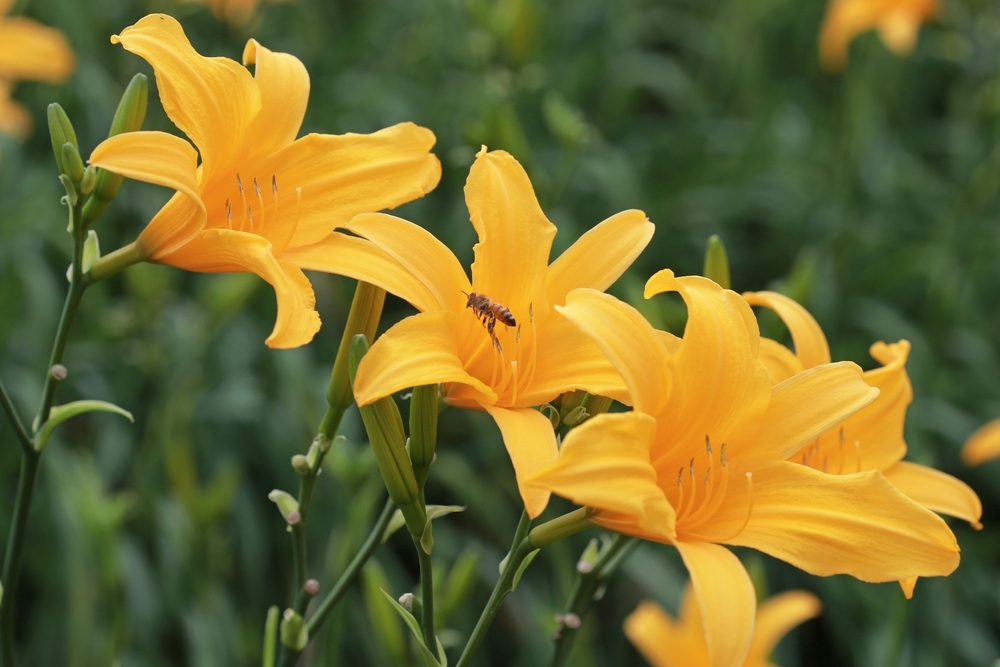 Daylilies are a great addition to your garden if you want beautiful but easy-to-care flowers. They're regarded for their unique shapes and enthralling colors!
The shape of daylily petals varies from spider-like to wide with ruffle edges. Some variants are multicolored, while some are bright yellow and apricot.
Furthermore, daylilies are drought-resistant plants that survive even in poor soil conditions. They bloom in June and thrive best in zones four to nine.
Finally, weed daylilies regularly and water them once a week to improve their growth.
5. Bellflowers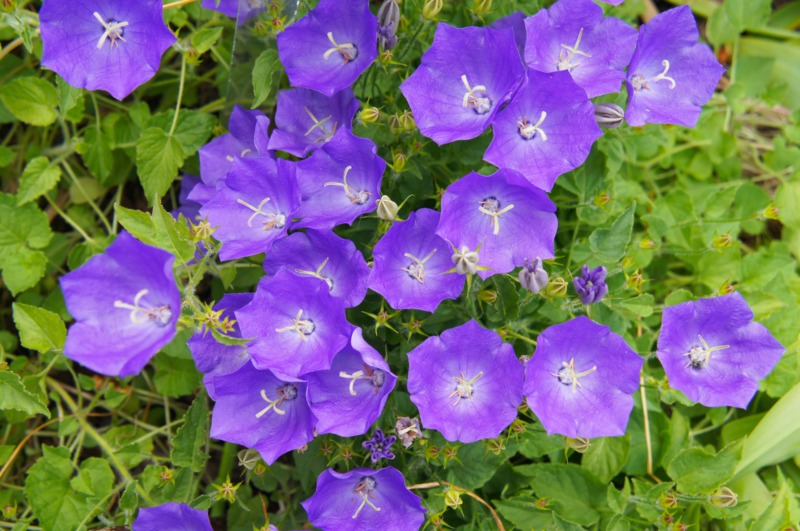 Bellflowers make excellent houseplants that are easy to grow. Consequently, some variants look beautiful as groundcovers.
Depending on the variant, these flowers are sometimes shaped like bells or stars. For their color, they're mostly available in shades of purple and blue.
Additionally, they bloom in June and can grow up to one foot in height. They're sun-loving perennials that thrive best in zones three to eight.
To care for bellflowers, plant them in moist, well-draining soil and water them once a week.
6. Hellebores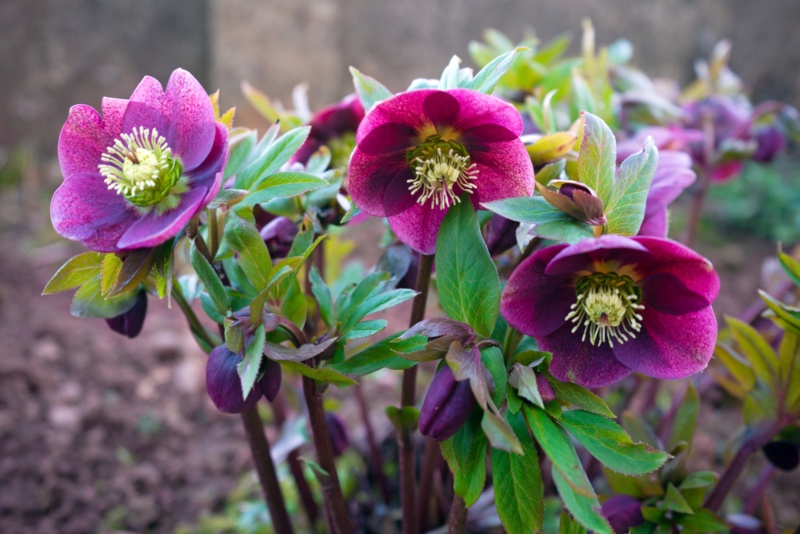 The actual petals of this plant are the small greenish nectaries located in its center. Its center is made up of nectaries along with small protrusions, called anthers and pistils.
Correspondingly, the sepals of these flowers are sometimes dotted or ruffled, with colors ranging from apricot to maroon.
However, the major drawback of planting hellebores is that they're toxic, especially when swallowed. They can be irritating to the skin, too. That's why they're best planted outdoors or kept out of reach.
On the other hand, hellebores thrive in zones four to five and can reach up to 18 inches in height. While hellebores don't require much care, they should be planted in well-draining, fertile soil.
7. Pyrethrum Daisy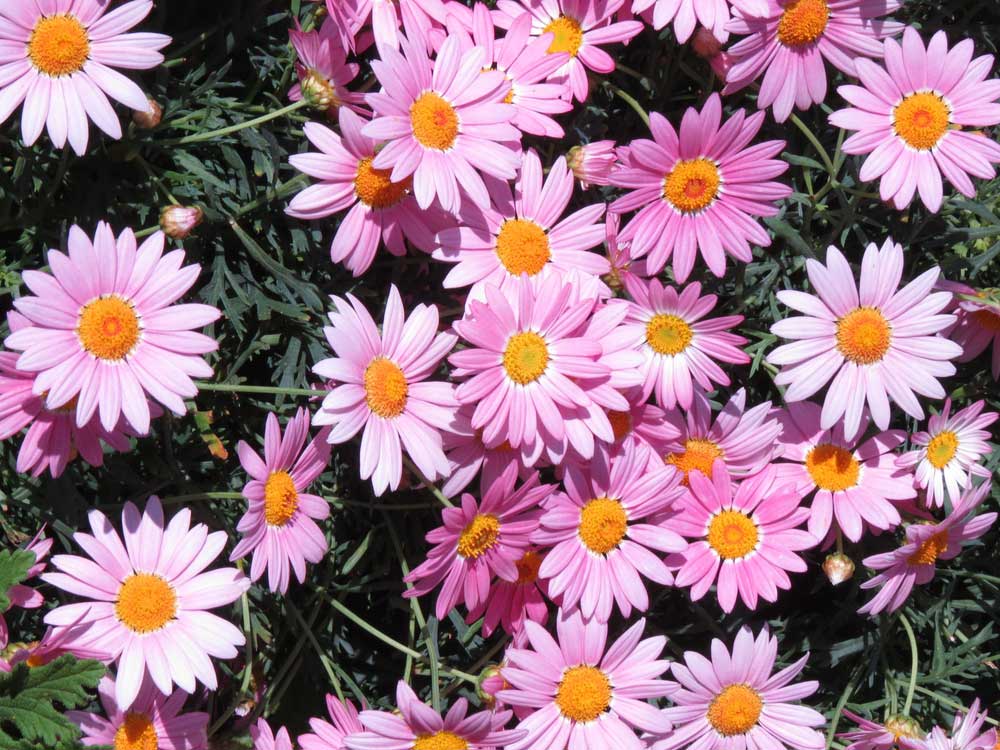 While daisies are available in several colors, the white-petalled ones with bright yellow centers are the most appealing. It's because white daisies symbolize humility and purity. At the same time, it's nice to have white flowers around, as they make you feel refreshed and calm.
These attractive flowers bloom in early summer and are hardy at zones four to ten (only some sources, though).
When it comes to planting daisies, partly shady areas are most favorable. Moreover, daisies thrive both in sandy and loamy soils. So, they only need to be watered once a week.
8. Grecian Windflowers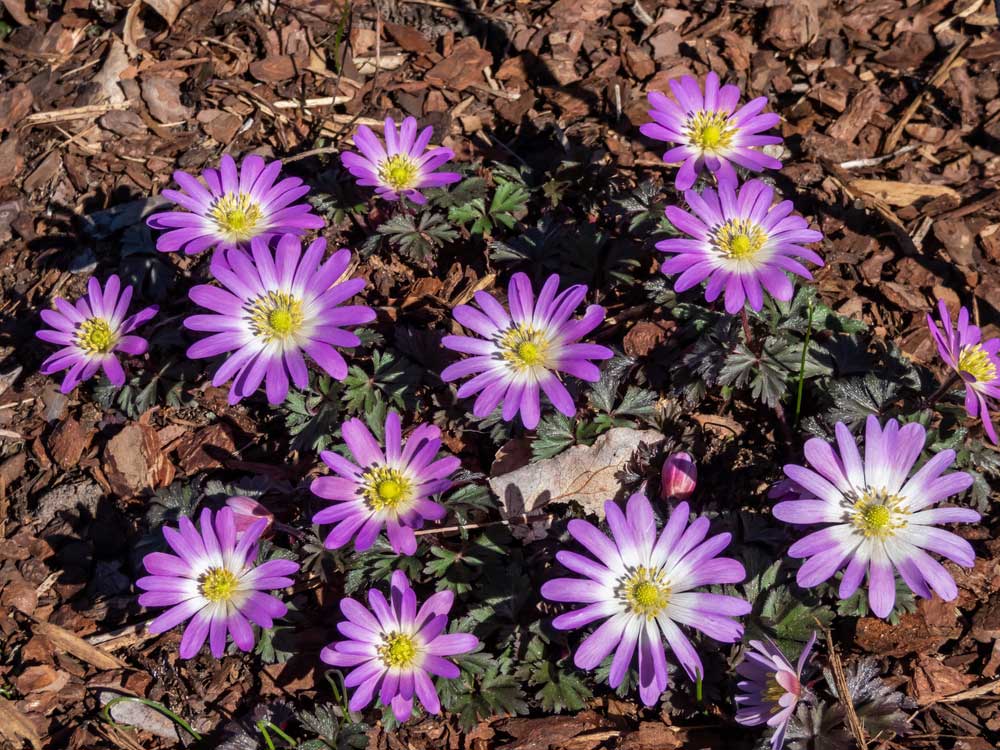 These daisy-like flowers are common in purple and lilac shades with some multicolored variants.
Similarly, Grecian windflowers bloom in April and make beautiful ground covers. When it comes to size, they can grow up to six inches tall.
One of the major advantages of growing these flowers is that they require minimal care and adapt well to different climate conditions. These flowers grow best in zones four to nine, so it's better to plant them in rich, well-draining soil. 
9. Calla Lilies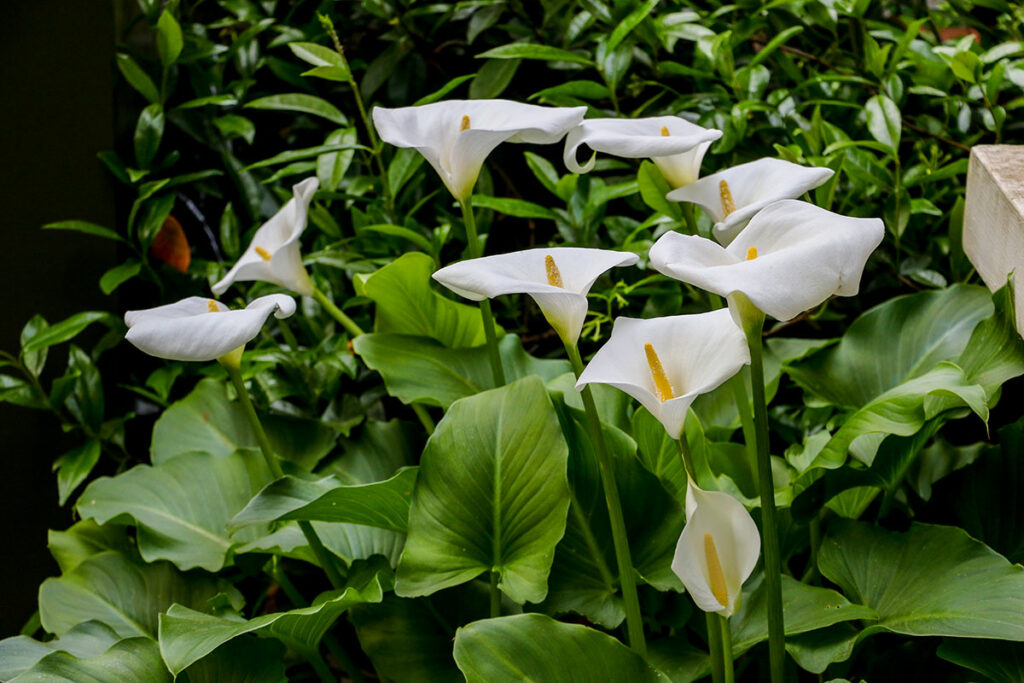 Among the perennials on our list, the calla lily has the most unique and striking appearance. These flowers have spathes that are sometimes heart-shaped or trumpet-like.
At the same time, they have finger-like, erect protrusions at the center called spadices.
Regarding colors, calla lilies are available in shades like champagne, peach, and orange. Interestingly, there are some with chromatic colors.
Calla lilies thrive best in moist, rich soil. However, avoid overwatering them, as this may lead to rots. They're highly tolerant of the hot weather, too.
Lastly, calla lilies thrive best in zones eight to ten.
10. Honeysuckles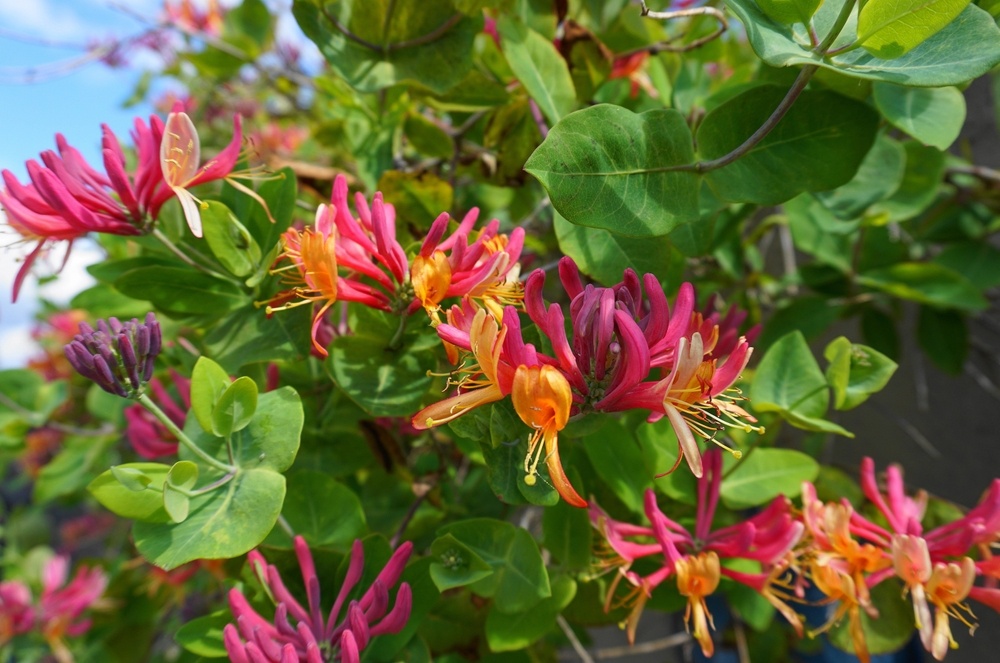 To complete the list, we have honeysuckles—known for their sweet scent that attracts many pollinators. These plants start displaying flowers in May and grow well in zones five to nine.
When it comes to appearance, honeysuckles have small, thin, and trumpet-like blooms that form clusters sometimes. These blooms are available in colors like creamy white and pink.
A general fertilizer is especially helpful if you want to grow more flowers. Pruning will help improve the appearance of your honeysuckles as well.
Conclusion
March is a good time to plant perennial flowers that typically bloom throughout spring and summer. With that, our selection of 10 perennial flowers to plant in March includes multi-colored flowers like primroses, daylilies, and windflowers.
Apart from their interesting appearance and striking colors, these perennial plants are low-maintenance and highly tolerant of extreme weather. Alternatively, if you love plain-colored flowers, that'll give your garden a refreshing look, white pyrethrum daisies are a good choice.