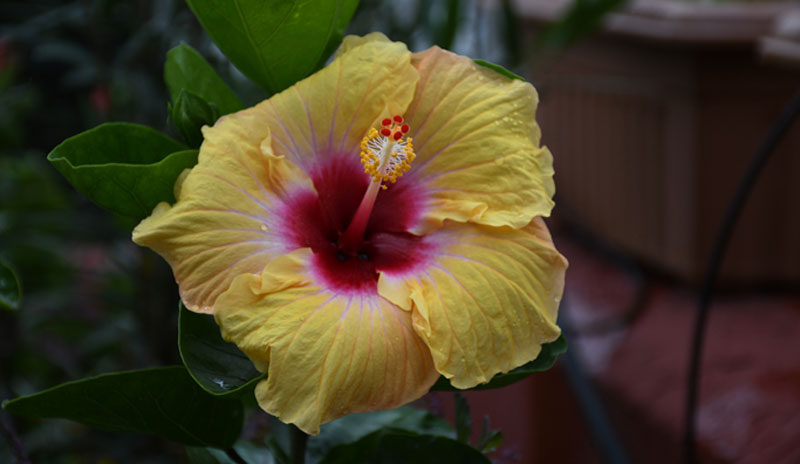 Hibiscus is a tropical plant that needs warmth in the cold weather. In cold weather climates, the plant can be moved indoors or to a greenhouse to protect it. It can be left outdoors in warmer climates, where temperatures seldom drop below freezing. There are methods to use outdoors that protect this tropical plant from the cold.
Hibiscus are known for thier large flowers that come in a variety of colors. There are over 200 species of this plant. They are plants, shrubs, and trees. Native hibiscus known as rose mallow is native to southeastern US. Hardy hibiscus called Rose of Sharon is a shrub. Other types of hibiscus are tropical hibiscus, perennial, and annual. They can be purchased at the local garden center, nurseries, and online at Amazon.com.
Who Should Overwinter Hibiscus?
Whether you live in a cold or warm climates in the US, winterizing hibiscus keeps the plant healthy. These plants are ideal for an experienced gardener or beginner. Growing them makes an ideal winter hobby. These plants have showy flowers and make stunning indoor and outdoor plants. Gardeners of all ages will enjoy growing these showy plants, trees, or shrubs.
Tips for Winterizing Hibiscus in Cold Climates
Before you move you plant indoors spray the plant with water on the leaves and stems to remove any pests or bacteria. Begin spraying them a few weeks before you plan to move them indoors. Spray with a horticultural oil or miticide spray, before moving inside the home or greenhouse. When you move the plant inside, it is important to keep fertilizing it.
The plant will need less fertilizer in the cold months. Gardeners that live in colder climates grow the plants indoors in pots, and put the hibiscus out in the warmer weather. They make an attractive indoor plant. Hibiscus plants grow large and should be pruned or cut back before bringing inside.
Try to find a place that is warm with adequate light. A sun room, family room, finished basement with sun, or greenhouse is ideal. If the location is dark using light near the plant keeps it healthy and green. Unless you have a greenhouse your home is the ideal location for the winter. Water it regularly to keep it from drying out. Leave it in a sunny spot for at least two to three hours daily.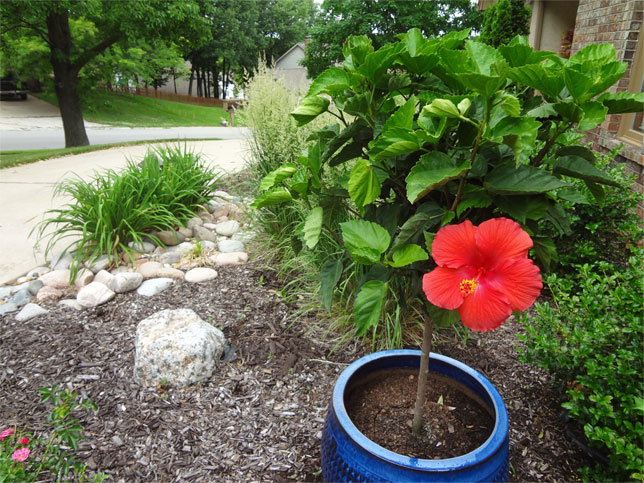 Tips For Winterizing in Warmer Climates
When you live in a warm climate, with temperatures that rarely drop below freezing you may be able to leave the hibiscus outdoors. Mulching the plant is one of the best ways to protect outdoor plants. A layer of leaves and compost will protect the roots. The bush can be wrapped in a frost cloth for more protection outdoors. This adds several degrees of protection when it freezes.
Some people tip outdoor potted plants on their side and cover with a tarp or frost cloth on very cold nights. Others move the potted plants near the house for extra warmth. A temperature sensor outdoors near the plant helps monitor temperatures. The outdoor temperature sensor sends the temperature to an indoor device.
Related Articles