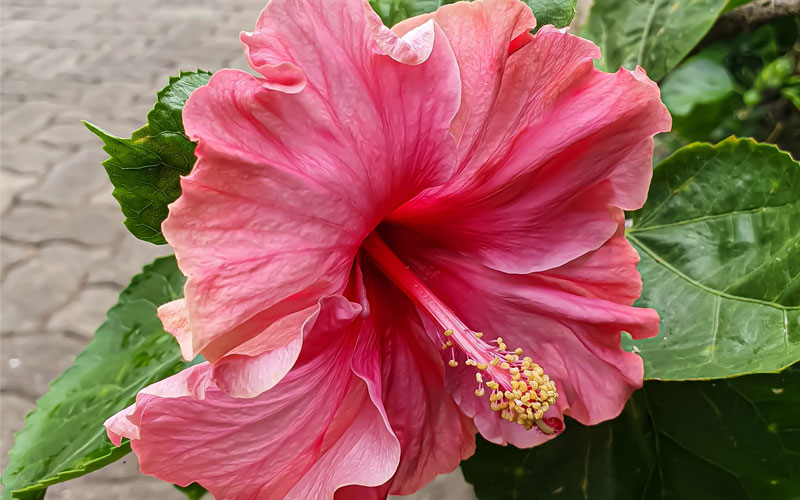 Hibiscuses are beautiful flowering plants that add a pop of color to any garden or landscape. On top of that, Hibiscus flowers require the right type of care to thrive.
To grow healthily, Hibiscus trees require a fertilizer that has nutrients and can balance their pH levels as well. With a lot of options on the market, how do you know which fertilizer is best for your plants?
In this guide, we'll compare the best fertilizers for hibiscus so you can provide your plants with the right mix of nutrients.
1. Carl Pool (Hibiscus Food)
Carl Pool Hibiscus Food is a popular granular Hibiscus fertilizer. It contains a balanced ratio of calcium, phosphate, and magnesium. Together, these nutrients promote healthy roots, leaves, and stems.
It delivers 10-4-12 NPK. It includes 3.34% slow-release nitrogen, which offers steady growth to the plant.
The fertilizer also includes 10% sulfur, which balances the soil's pH level. The product is sold in a 4-pound resealable plastic jar. You should apply it about two or three times a year.
Pros
It's made specifically for Hibiscus plants
Works for indoor and outdoor plants
Promotes strong root development
Cons
Results take time to show
2. Osmocote Smart Release Plus
Osmocote is a high-quality, slow-release fertilizer that works well with Hibiscus plants. Two applications per year will supply the plants with enough nutrition.
The advanced technology behind this fertilizer guarantees that nutrients get slowly released over time.
Osmocote fertilizer is also a trusted product. Gardeners, farmers, and landscapers widely use Osmocote due to its efficiency.
In addition, Osmocote has 15-9-12 NPK analysis. It also includes seven micro-nutrients that aid in plants' growth.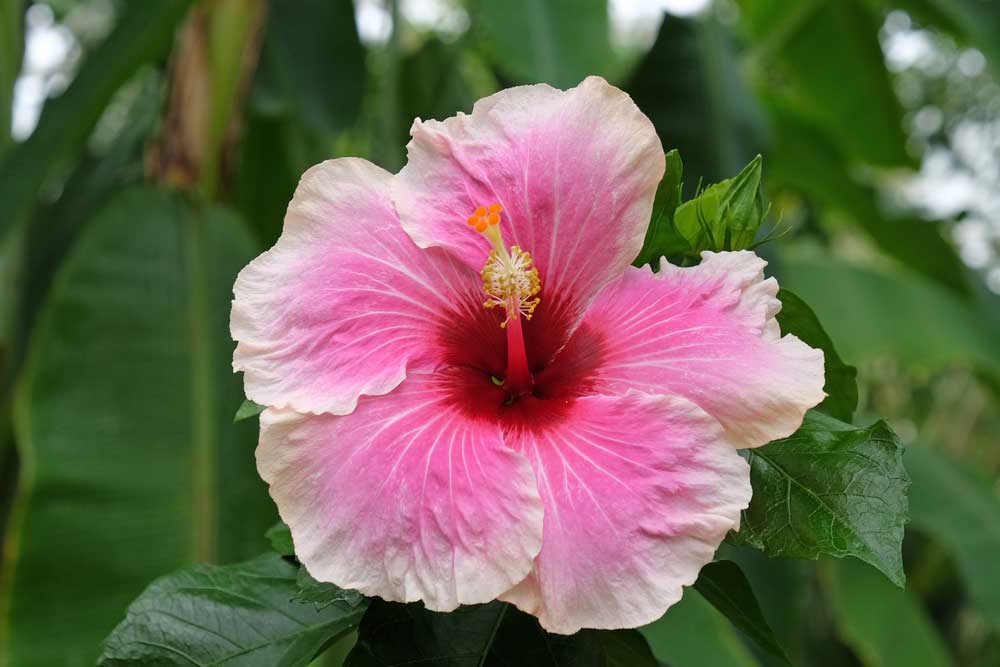 Pros
Works for indoor and outdoor plants
Its formula ensures that nutrients are released when needed
Needs few applications
Cons
Application isn't very easy as the product has to be mixed into the soil
3. BGI (HIBISGAIN)
This fertilizer by BGI is specifically formulated for the growth and blossoming of hibiscus plants. It has a 12-6-8 NPK formula and a blend of nutrients.
Apply this fertilizer on the soil or mulch monthly throughout the growing season for the best results.
Pros
It's made specifically for Hibiscus plants
It's applied directly on top of the soil
Helps improve soil
Cons
The liquid product is sold in a bag, not a jar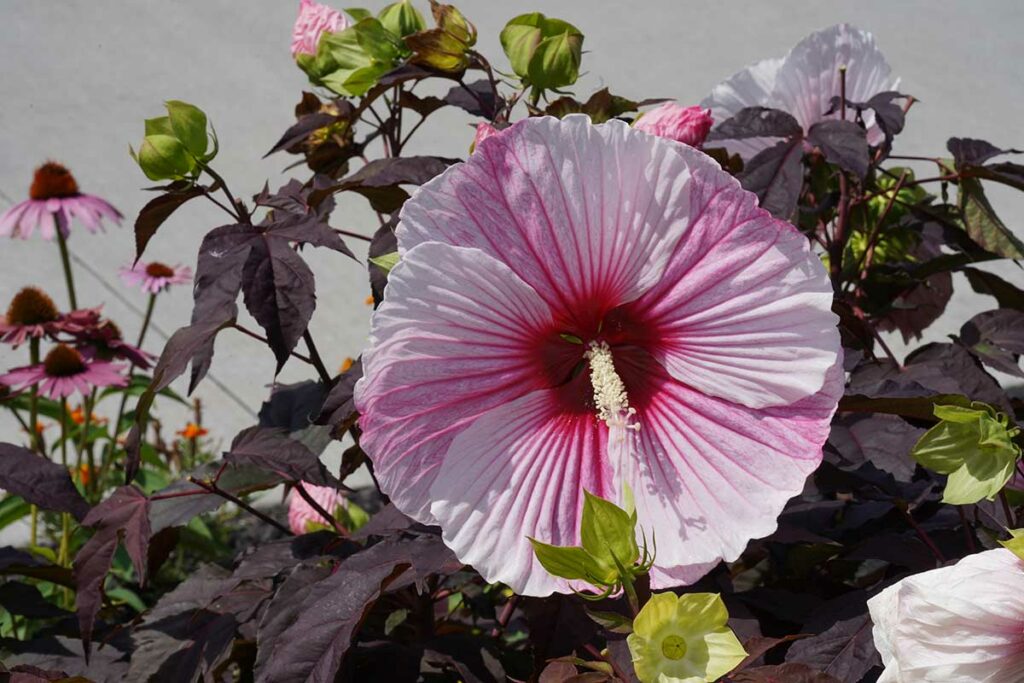 4. Nelson Plant Food (Hibiscus Granular Fertilizer)
This is a great inorganic fertilizer for regular plant maintenance. Nelson Plant Food is a 10-4-12 NPK fertilizer and has six other micronutrients. The product is in the form of slow-release granules that help in feeding the flowers for longer. It works great for outdoor or indoor plants as well.
Pros
It's made specifically for Hibiscus plants
Has been in the market for around 30 years
Guarantees quick results
Cons
5. Fertilome (Hibiscus and Tropical Plant Food)
Fertilome is a fast-acting tropical plant fertilizer that's designed to meet the needs of Hibiscus and tropical plants. This fertilizer enhances the color, size, and frequency of flowers.
Additionally, Fertilome has a 17-7-10 NPK formula. The product also comes in the form of granules that contain crucial nutrients for healthy growth and vibrant blooms.
That said, you should apply it every other week until the flowers bloom, then apply it every month.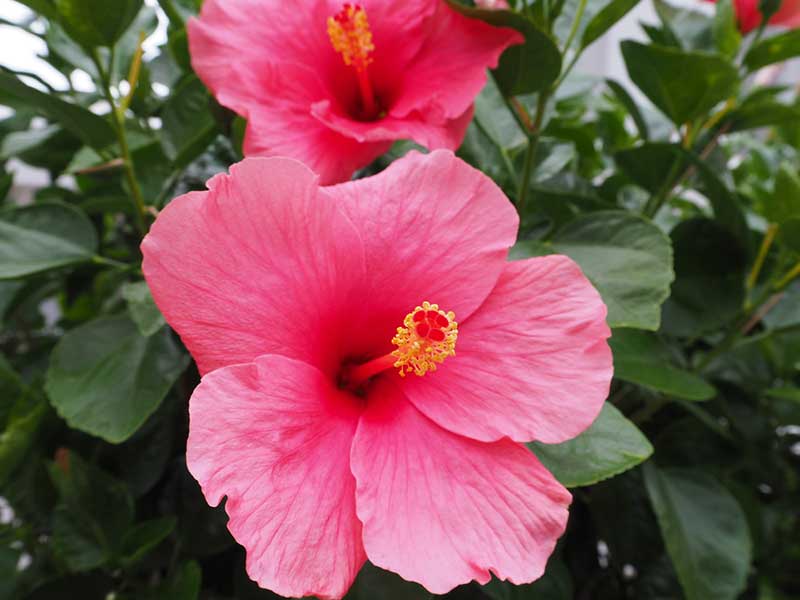 Pros
Its formula enhances flowering
Prevents yellow leaves
Water soluble; can be mixed with water for easy application
Cons
Requires frequent application
6. Miracle-Gro (Liquafeed All-Purpose Plant Food)
Miracle-Gro is an inorganic liquid fertilizer with an analysis of 12-4-8 NPK. It promotes fast plant growth and is easy to use.
For the first time, you'll need to purchase the starter kit bundle that includes the bottle of Liquafeed, a dosing spoon, and a hose-end applicator.
Miracle-Gro bottles come in 16 oz sizes. You should apply the product every one or two weeks.
Pros
Works for indoor and outdoor plants
Ensures that plants receive the right amount of nutrients
Can be purchased in bundles
Cons
Has to be applied once a week
7. Dr. Earth Exotic Blend
If you're looking for an organic, all-purpose fertilizer, Dr. Earth would be a great choice for you. This fertilizer has no synthetic chemicals or toxic ingredients in it.
Dr. Earth is also derived from Fishbone Meal, Alfalfa Meal, Feather Meal, and Kelp Flour.
The formula is enriched with proteins and multi-minerals that promote plants' healthy growth. It has a 5-4-6 NPK formula.
You should apply this fertilizer every two months during the growing season.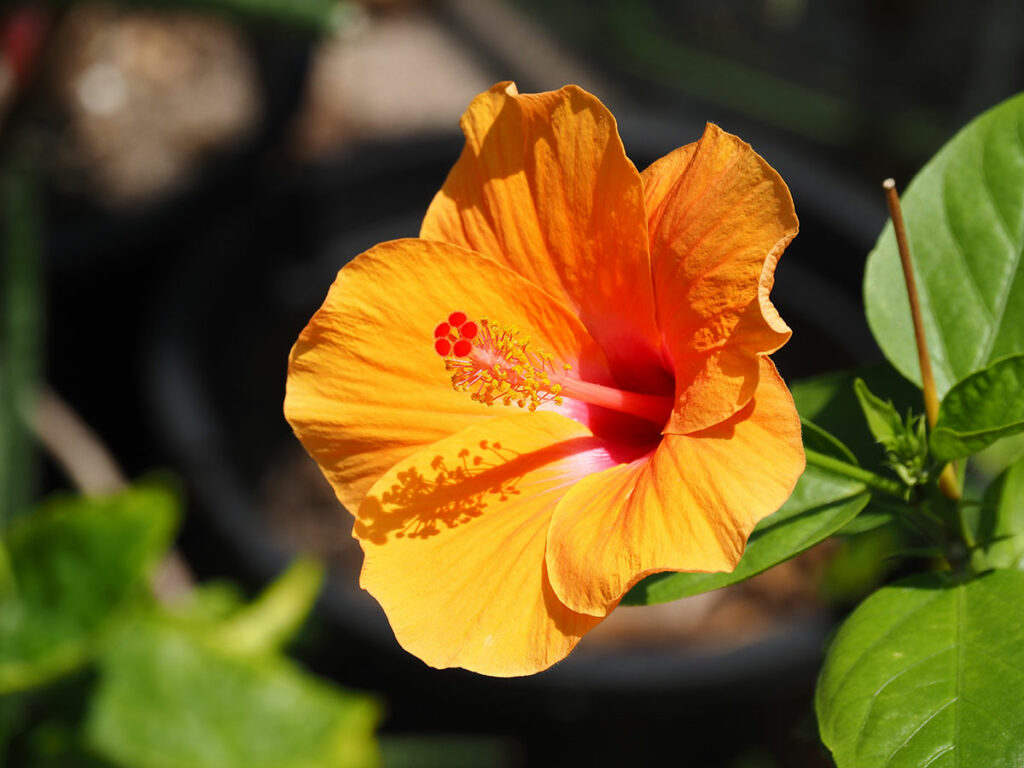 Pros
Organic/No harmful chemicals added
Rich in proteins and minerals
Affordable
Cons
Conclusion
Fertilizing your Hibiscus plants is essential to provide them with the nutrients needed. The right fertilizer will help your flowers reach their optimal growth.
The options provided in this guide will help you reach your goal of having well-nourished and vibrant Hibiscus flowers that are sure to attract attention.
When applying your chosen fertilizer, follow the instructions on the label to ensure you apply the right amount.