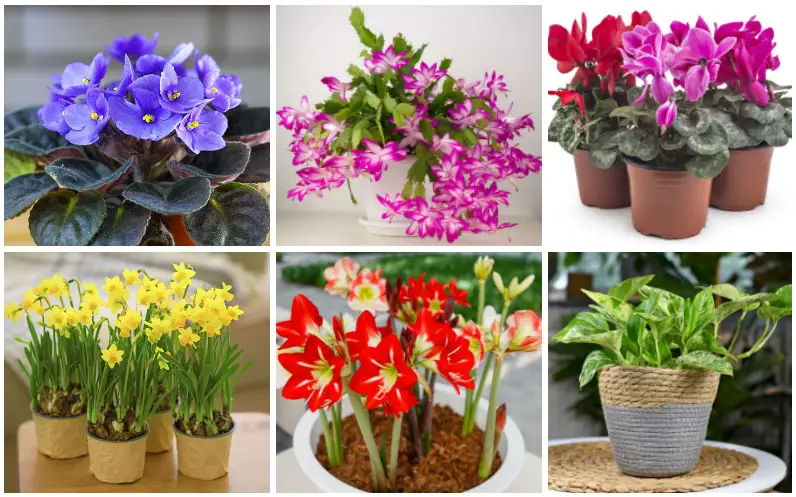 Nothing makes a house a home more than having plants around the space. I always decorate my home with plenty of plants, but have you ever gifted a plant to a friend that just moved into a new place or someone that's looking for a fresh look in their home? What type of plants did you consider? In this guide, we will take a look at 15 fabulous houseplants that make incredible gifts that you can give.
Snake Plant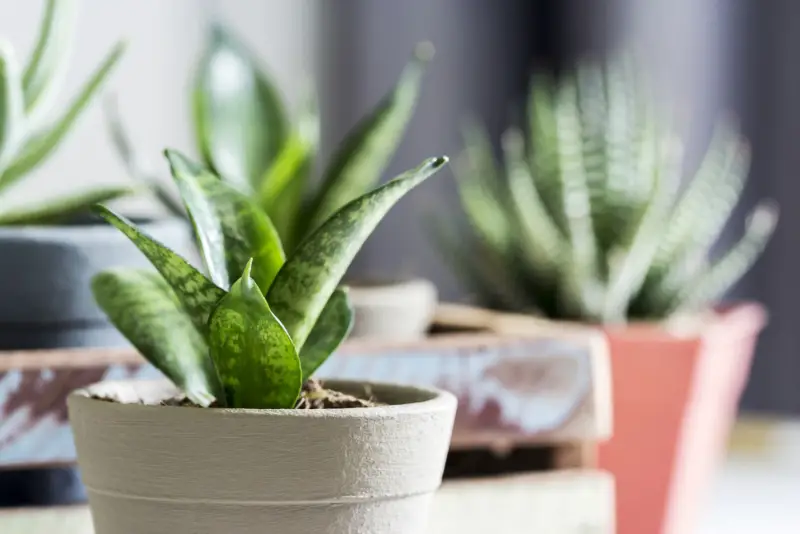 A snake plant is an excellent option for a new home because it will help to filter the air inside of the space. At night, it even converts CO2 into oxygen so that you have a fresh supply to breathe the next day. It can remove allergens and other harmful toxins from the air. When growing the plant, you will want to give it indirect light, soil that drains well, and water when the soil becomes dry.
ZZ Plant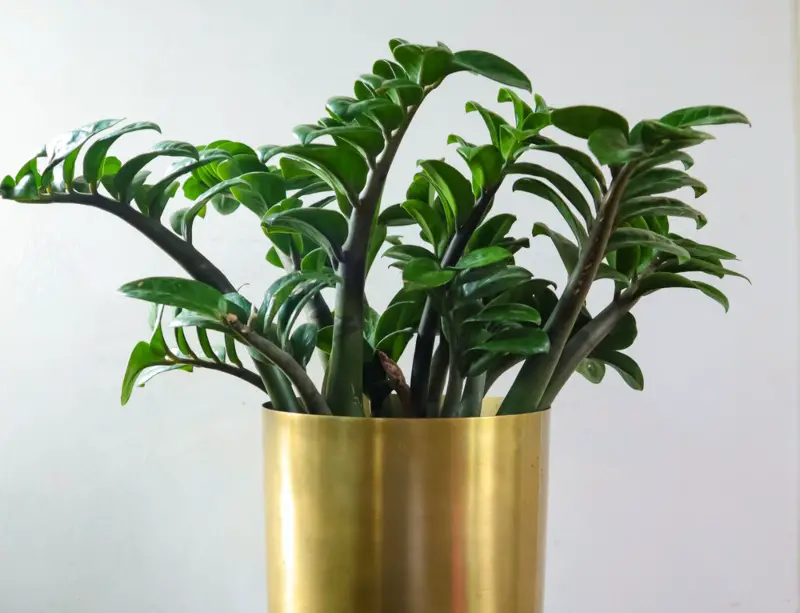 The ZZ plant, which is a drought-prone plant that typically thrives in high heat with very little care, is another great plant to offer as a gift. It does not need direct sunlight, so it can grow almost anywhere in a home. It purifies the air by removing toxins. It also improves cognitive functions, so thinking, learning, and problem-solving will be enhanced.
Pothos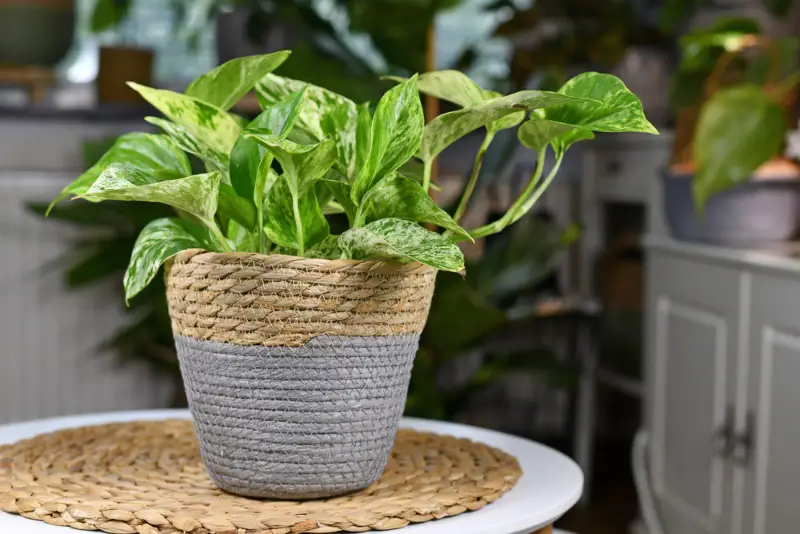 Pothos or Devil's Ivy is a house plant that is perfect as a gift because it can easily sit on a window sill and grow. It will fit in with any style, and it is relatively simple to care for. This plant needs well-drained soil to grow indoors and an average amount of water. It does not even require a lot of direct sunlight, which makes it a great plant for a kitchen or a bathroom.
Fern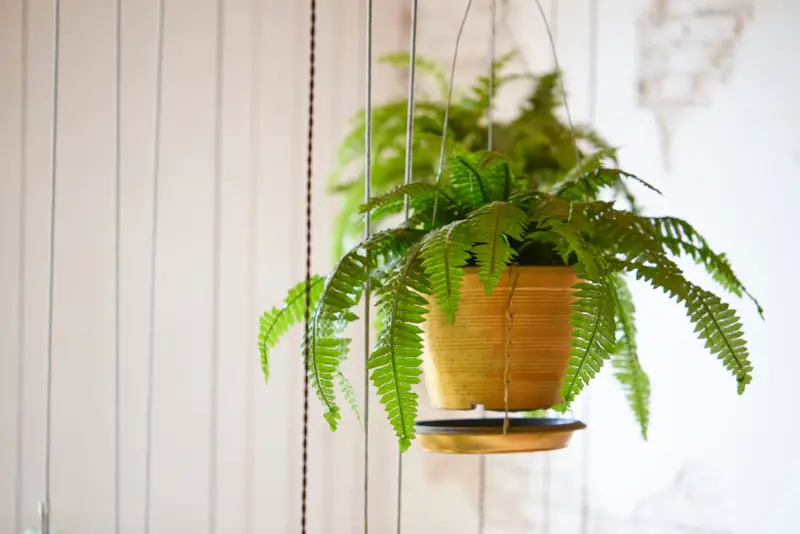 Ferns will help make any indoor space feel like a home with its large fronds, especially if positioned on a table or a stand. I love the number of varieties that you can get with ferns, and some are good for arthritis, cleansing the air, and can be beneficial for other ailments. They don't require much care, but they do like moist soil and a little humidity, which makes them the ideal plant for a bathroom.
Rattlesnake Plant (Calathea lancifolia)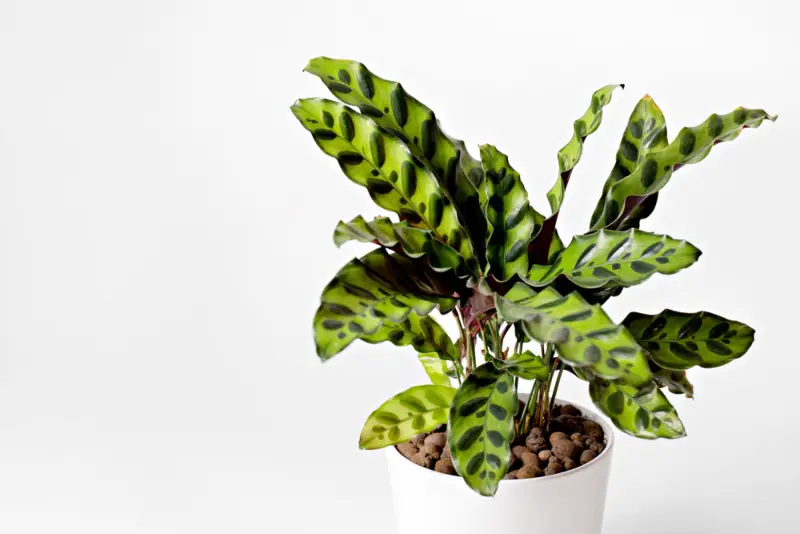 The Rattlesnake plant can help purify the air in a home. It's a tropical plant that grows to be about two to three feet tall. It likes bright, indirect sunlight and temperatures that are between 65 and 75 degrees Fahrenheit. It will need to be watered frequently and planted in soil that stays moist to provide the plant with the humidity that it needs.
Hoya Plant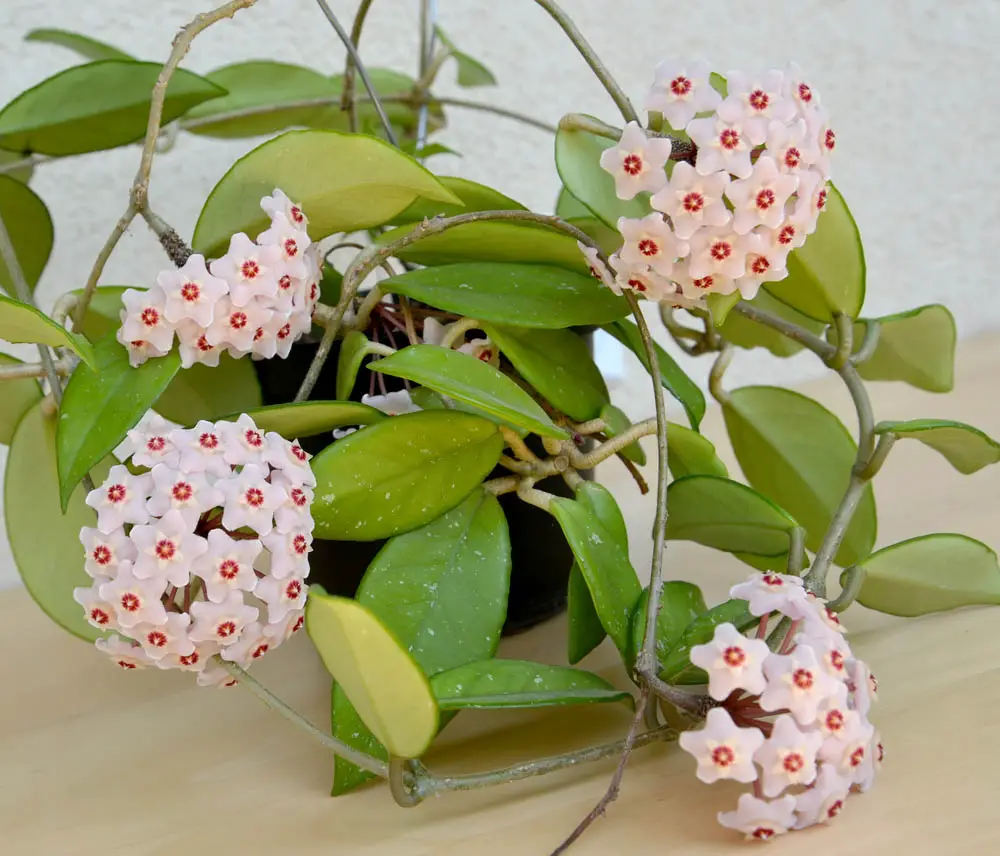 Hoyas need well-drained soil that is rich in nutrients to grow. During the growing season, they need a lot of water to thrive, but during the winter, it will not need quite as much water because it's in a semi-dormant state. It will do well in indirect sunlight because the leaves will burn with too much direct sun. If grown indoors, this plant may not bloom during the first year.
Christmas Cactus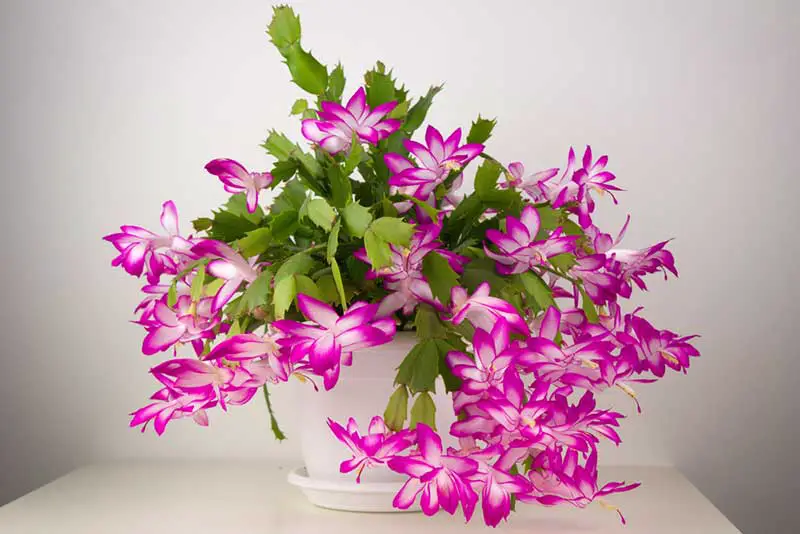 A Christmas cactus will provide you with a splash of color during the winter, which can be great for anyone who does not have plants that bloom during this time. It takes a bit of work to get a Christmas cactus to bloom, but the effort is well worth it. It needs average water, average light, and slightly moist soil to grow. In addition, these plants can be calming and help lower the anxiety that many feel during the winter months.
African Violet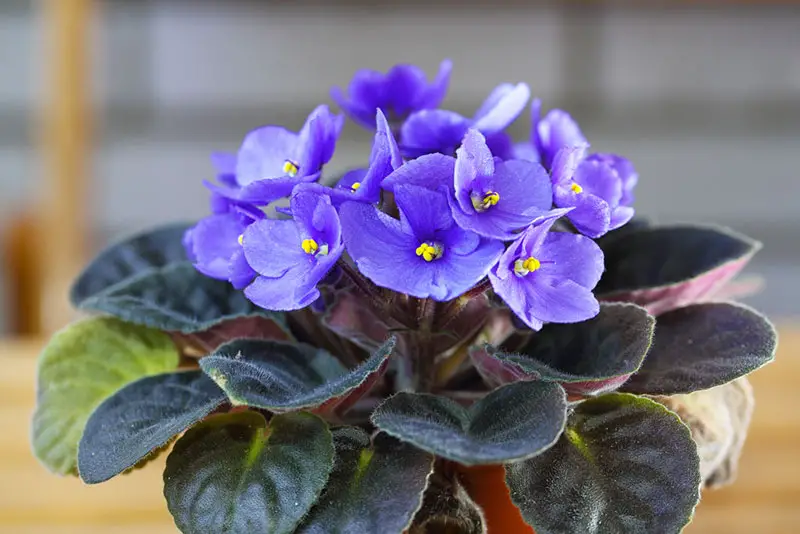 African Violet plants make great gifts because they are easy to care for, and they have several health benefits that can be great. It's an amazing plant to look at, and simply gazing at it will release adrenaline in your system that will increase your energy. It also increases the oxygen flow to your brain, which is ideal for relaxing. To grow, it only needs indirect sunlight, average water, and well-drained soil.
Succulents
Having a succulent in your home is a great way to increase focus and creativity, so why not gift it to a friend to help make their days more productive. They are also small plants that do not take a lot to maintain. Most succulents grow with very little water, and they can tolerate a lot of direct sunlight.
Orchid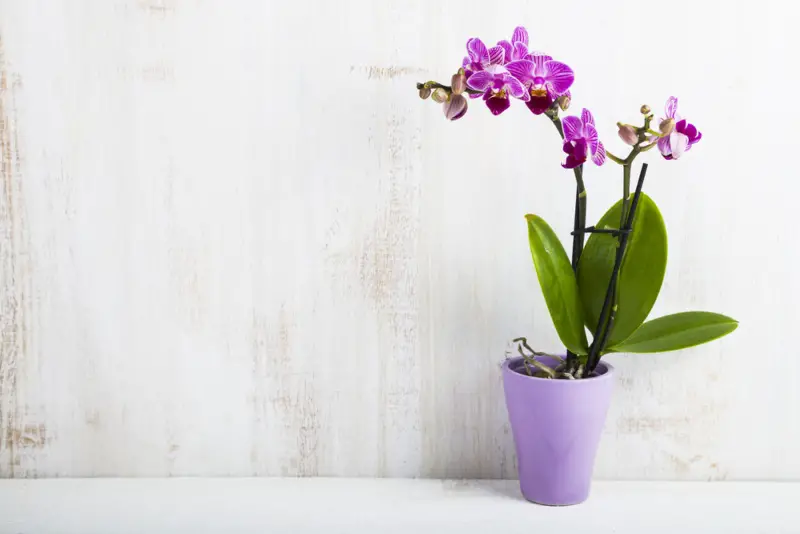 Orchids are also great gifts because they help improve the air quality in the room and reduce stress. This plant provides a great focus for a creative mind, and it helps improve the quality of your sleep. Orchids are simple to care for; they need well-drained soil, very little water, and indirect sunlight.
Dracaena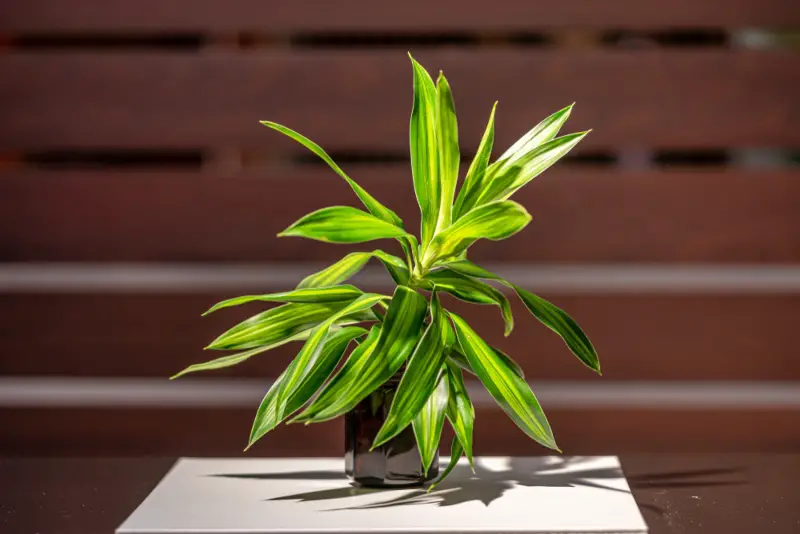 This is an ornamental plant that is very appealing to look at. It can remove harmful pollutants from the air. They can also help improve focus and memory and tackle things like depression. They create a happy aura around them that will help uplift your mood. They also lower blood pressure and reduce pain and fatigue. This plant grows best in filtered light, well-draining loamy soil, and very little water.
Narcissus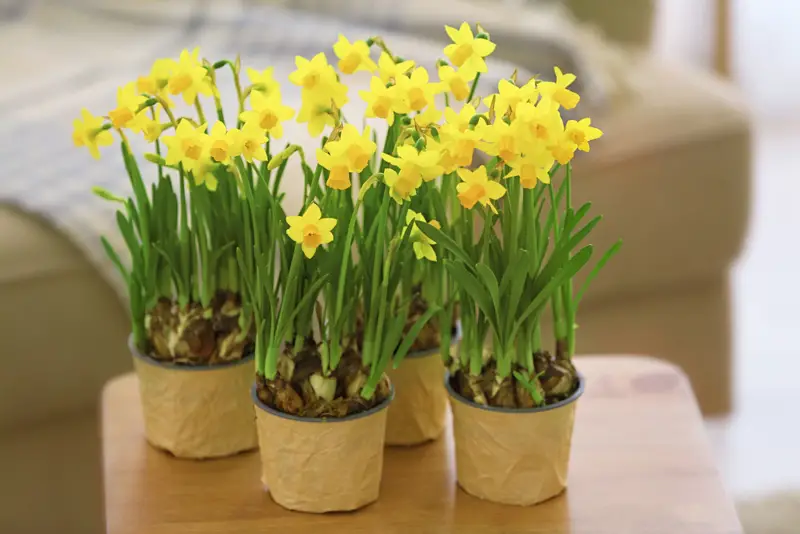 Narcissus or Daffodils are plants that look very pretty in an enclosed space. The flower is used medicinally to treat Alzheimer's, but it can also help minimize a cough or the effects of asthma. It requires loamy, moist soil that is slightly acidic to grow. It also grows in full to partial sun.
Kalanchoe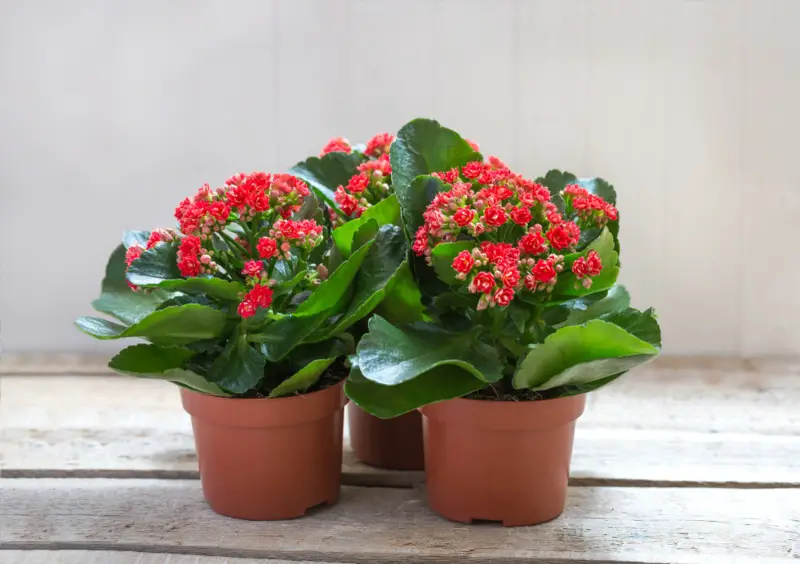 The Kalanchoe plant is one that is quite stunning and easy to care for. It needs a few hours of indirect sunlight a day, and it should be watered once a week. Make sure to keep the temperature above 40 degrees Fahrenheit, which shouldn't be a problem if you are gifting it as a houseplant. It also needs to grow in well-drained soil. The leaves of the plant can help fight pain and wrinkles.
Amaryllis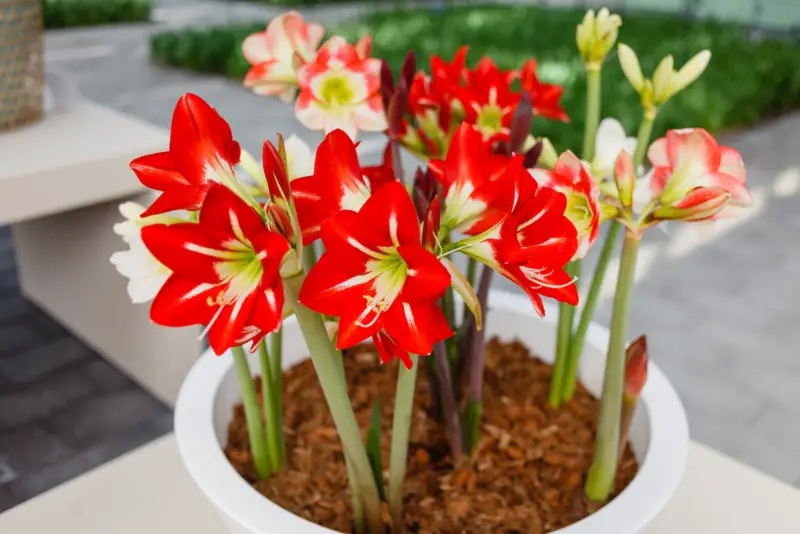 The bright blooms of Amaryllis are quite stunning, and they can be great for improving your mood. The low-maintenance plant is ideal as a gift, especially since the blooms can be seen in the winter when most other plants don't bloom. It will grow best in indirect sunlight and well-draining soil. It needs watered very little, and even less during the fall when it is dormant. In November, it will begin growing again.
Cyclamen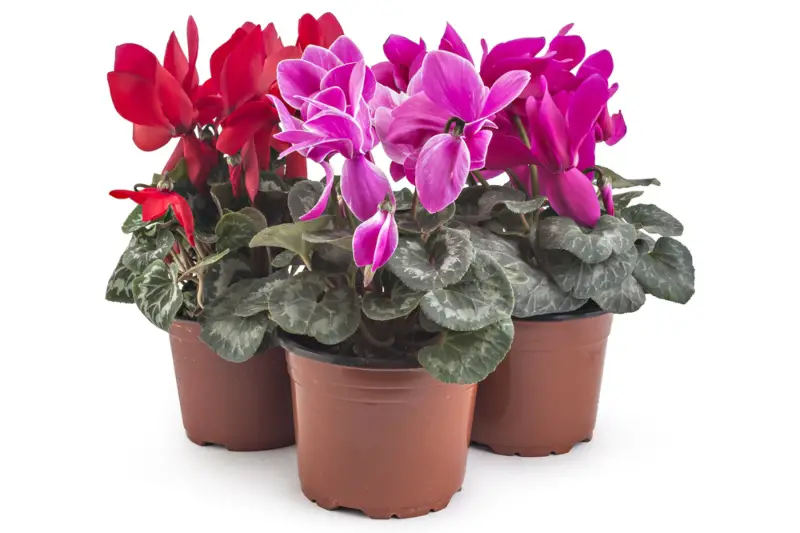 Cyclamen is a plant that has colorful blooms that can be seen from fall until spring. It grows best in partial shade, which makes it ideal for indoor growth. It also needs rich soil that drains well. Ideally, you will want to use slightly acidic soil, but it's not required. The plant needs more water during active growth, but when it is dormant, it needs very little to stay alive. It also needs high humidity during the winter when it is growing the most.