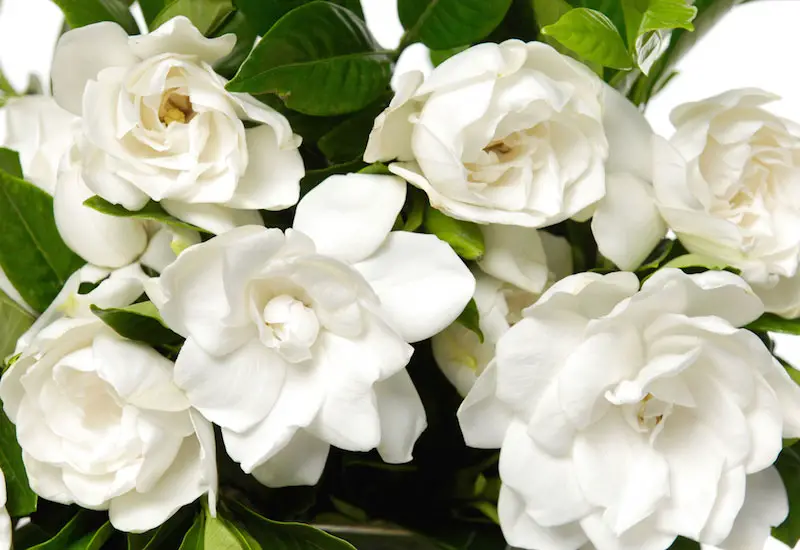 Decorating your home with plants and flowers is a wonderful thing. Incorporating the beauty of nature into your space will always bring a sense of accomplishment, especially when you take care of the plants that you choose to grow.
There are endless options when it comes to choosing what kind of flowers you want to grow, so we wanted to give you a sense of what is out there by creating this gallery of not only visually appealing but olfactory appealing flower and plants.
Every flower and plant that you see featured here gives off a unique aroma and paired with colorful flowers, they are all great accents for a home or garden space. Whatever you decide to incorporate into your home, it is always important to be mindful of what kind of maintenance and care a plant requires.
Take a look through this gallery of gorgeous plant life, and decide for yourself what would work best for your own space!
1. Scented Geranium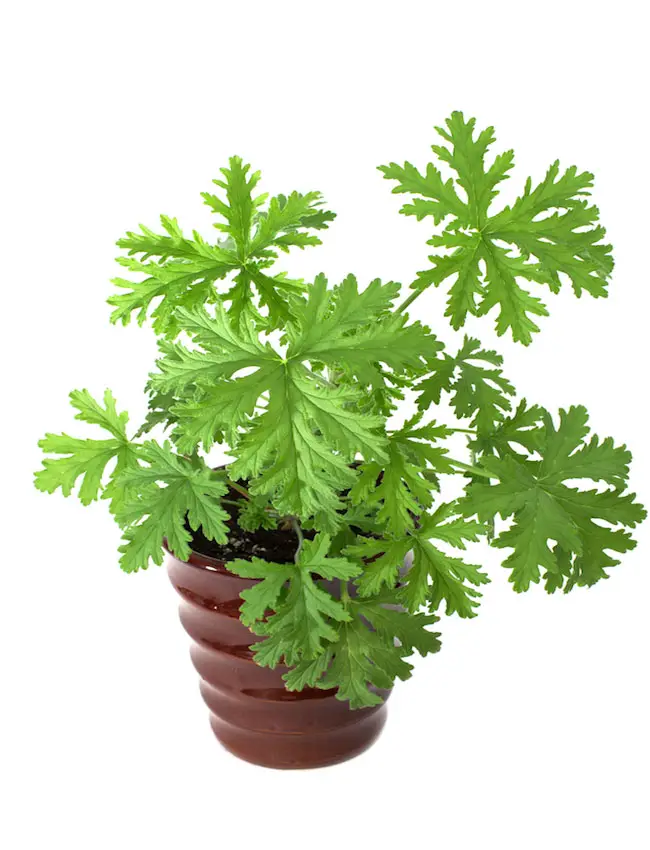 Scented Geraniums have small glands at the base of the hairs on their leaves, where the scent originates. You can crush up the leaves and release the oils in the plant as well as the distinct scent. When well cared for, they have a lush green color, and can make a great accent plant for your home.
2. Arabian Jasmine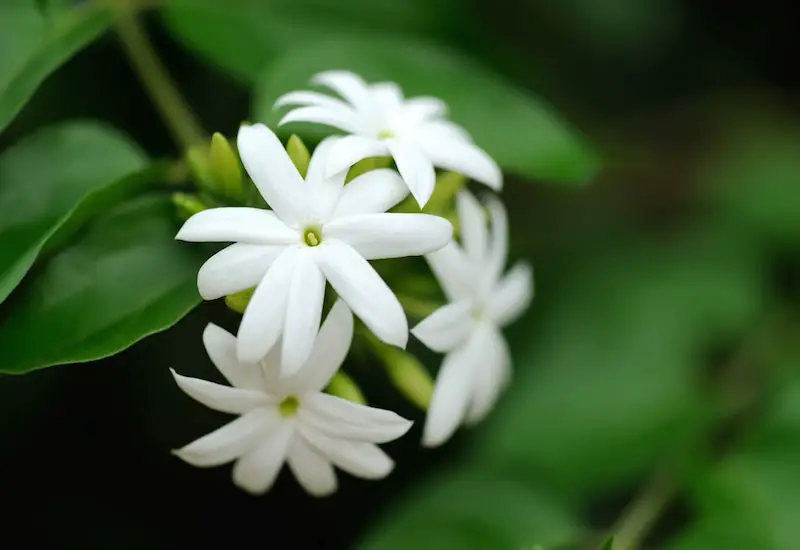 Arabian Jasmine is a shrub-like plant with intensely fragrant little white flowers. If kept in a warmer climate, the flowers will stay in bloom year round. They are wonderful in pots and planters, and are a very popular decorative plant in the tropics.
3. Citrus Blossom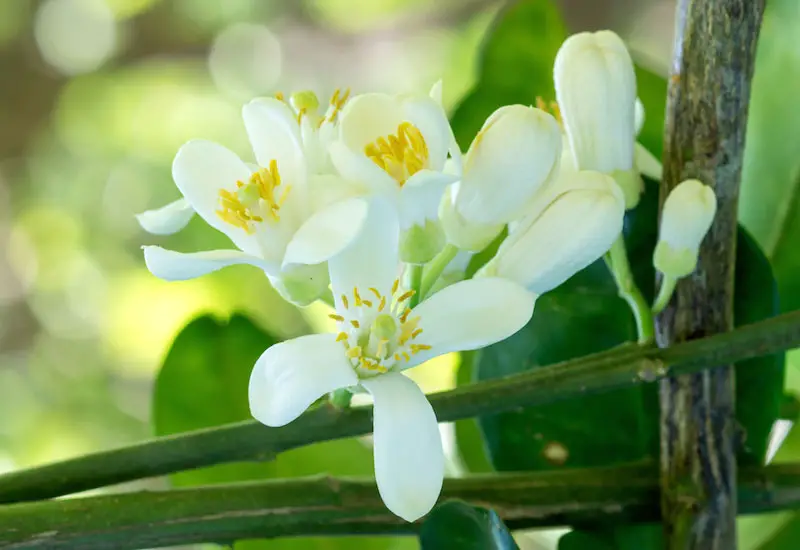 This gorgeous plant has a number of different uses, but most importantly, the strong fragrance of the flowers makes them a popular accessory in fashion, weddings, and of course, garden design. The petals of this flower can be made into Orange Flower Water, which is a useful ingredient in baking.
4. Eucalyptus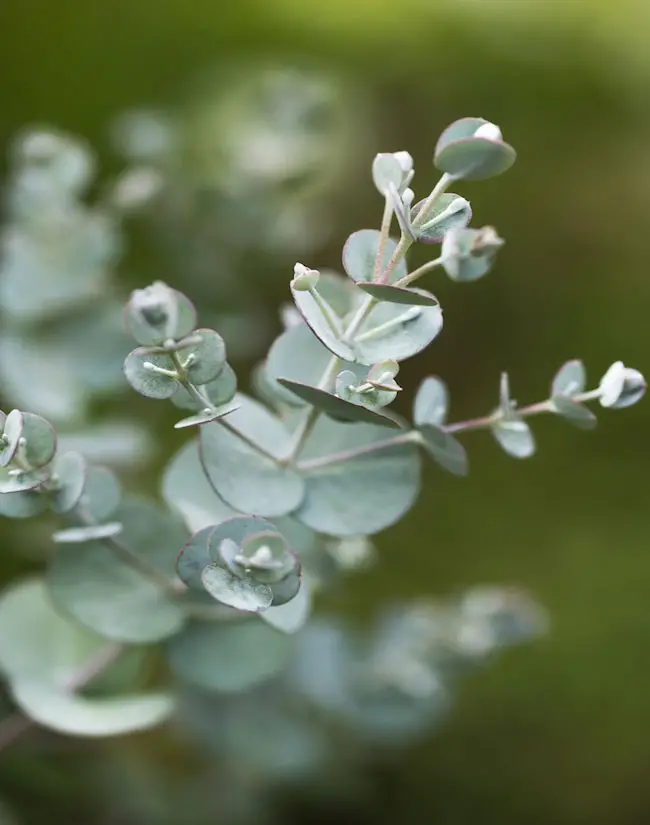 Eucalyptus is a popular plant that has a number of different functions. The oil extracted from this plant can be used for cleaning purposes, and also as a natural insecticide. The aromas from this plant are soothing, and are used by many aromatherapists.
5. Sweet Bay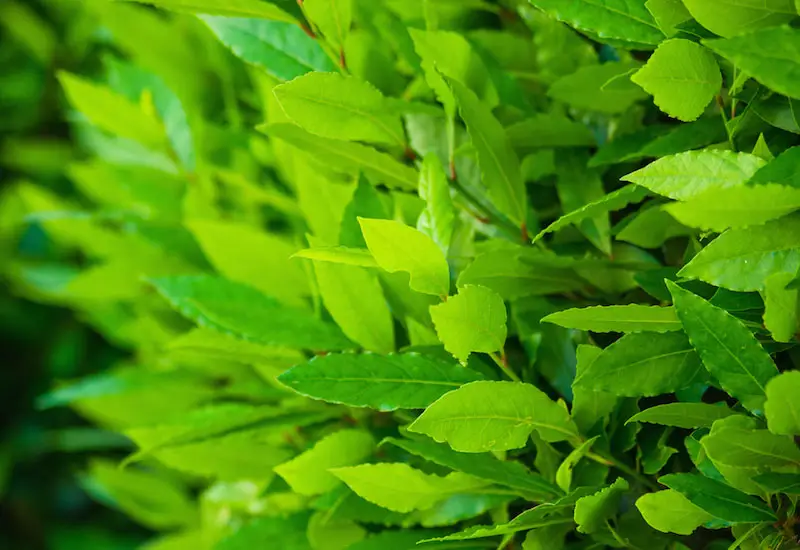 Sweet Bay plants thrive in containers, which makes them a wonderful plant to accent your home. The leaves are very aromatic, and are even a popular ingredient for various culinary dishes. They are resistant to droughts, which makes them low maintenance, and perfect for accessorizing your home.
6. Gardenia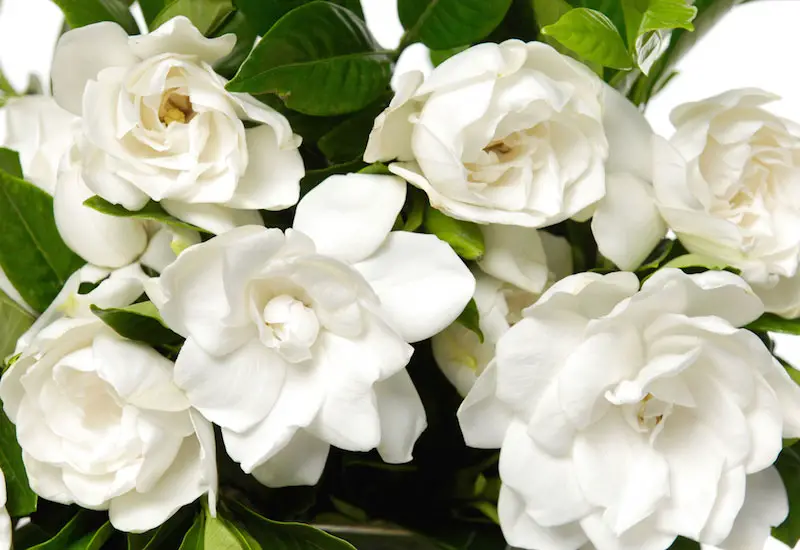 All functional purposes aside, these are truly magnificent flowers. Right down to the texture of the petals, beauty is exemplified through this plant. Gardenias are native to more tropical regions, but they will otherwise bloom from mid-spring to mid-summer, making them a sensible accent for your garden or home.
7. Stephanotis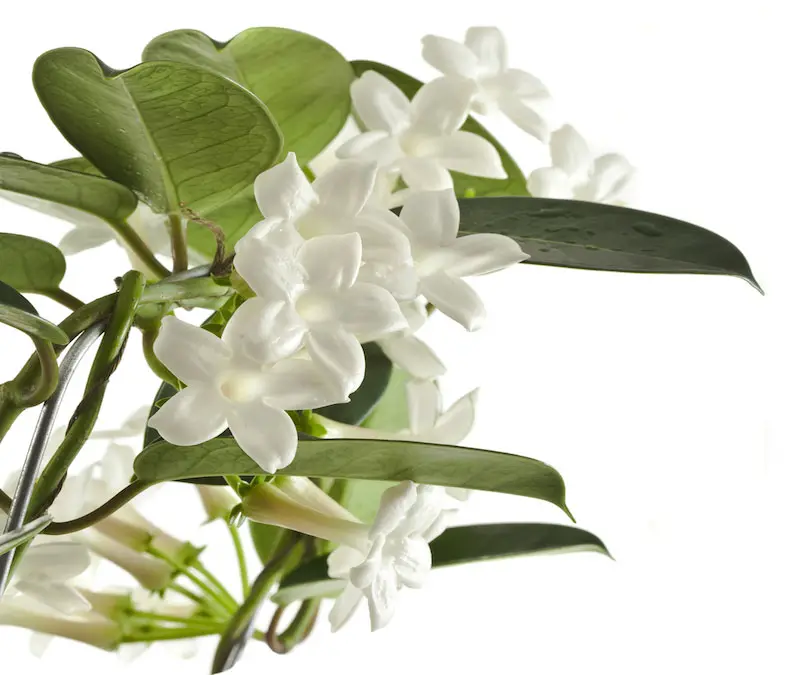 This unique plant is called Stephanotis, and it is native to tropical regions. The flowers have a long skinny base, and eventually fan out to look like more traditional flowers. The flowers themselves produce fragrance, and while the plant is a bit difficult to maintain, you are rewarded with its great beauty and aroma.
8. Orange Jessamine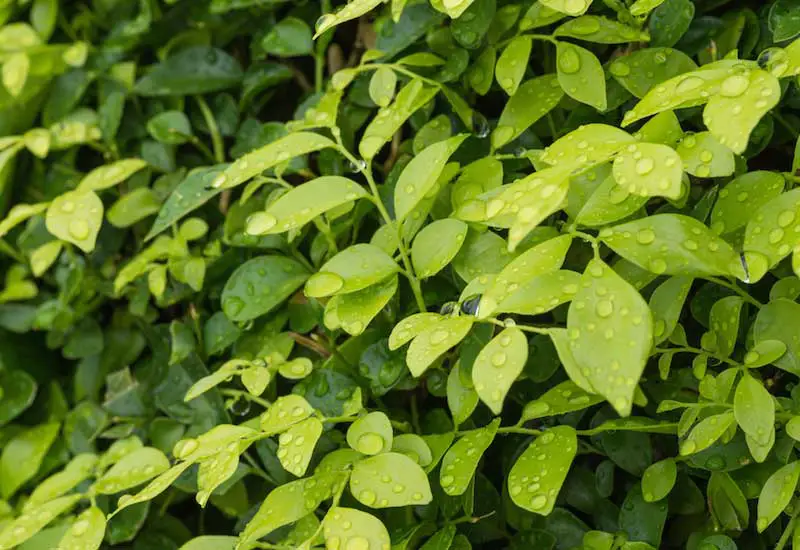 Despite its name, Orange Jessamine is not orange. The flowers of this plant are small, but bunched together in large bundles. Bees and Butterflies are attracted to the flowers, as they are very aromatic. This plant requires plenty of watering, but is somewhat easy to maintain, and works well as an indoor plant.
9. Tea Rose Begonia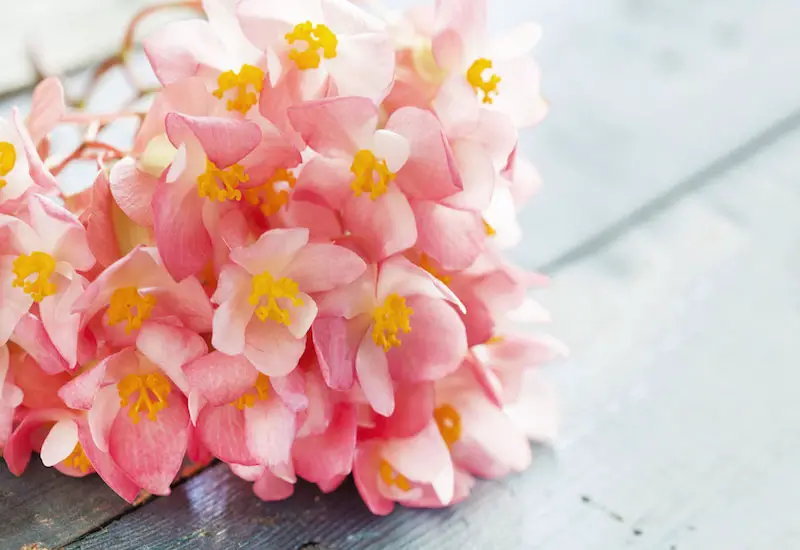 The Tea Rose Begonia is an ideal plant to accessorize your home. It flowers profusely and blooms year round, allowing the beholder to enjoy its beauty in all seasons. Not only are the flowers aesthetically pleasing, they are fragrant. The plant may require some pruning here and there, but it will handle the maintenance with ease.
10. Corsage Orchid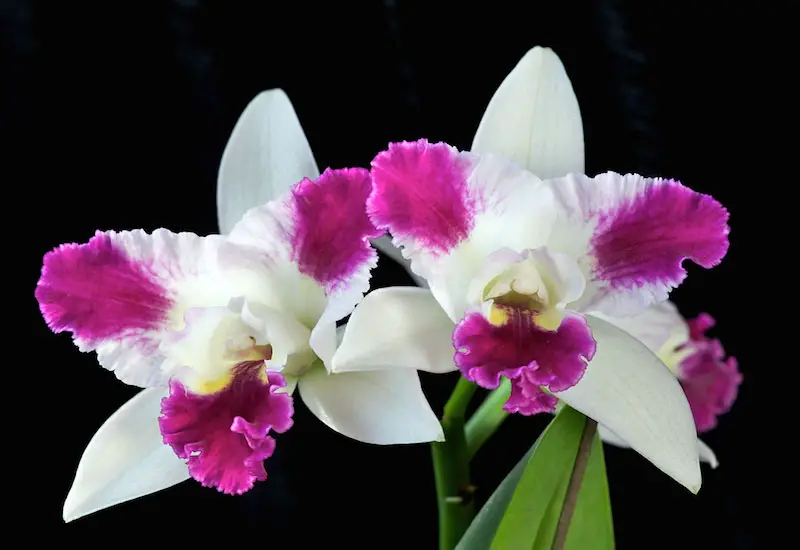 These flowers are extremely popular, and if you were ever a high school girl with a date to the prom, chances are you wore one of these around your wrist. They are used frequently as decorative flowers for formal events, and their beautiful shape and color makes it easy to see why.
11. Oncidium Orchid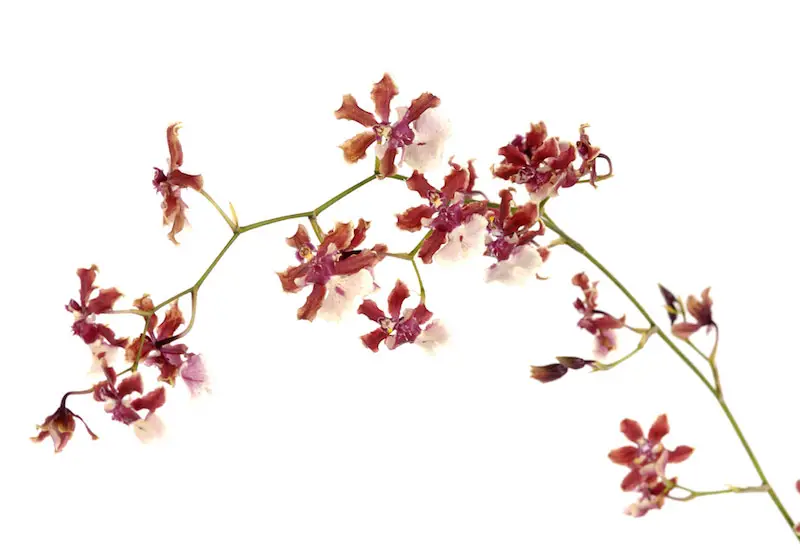 The Oncidium Orchid is in the same family as the Corsage Orchid, and if you look closely, you can see the similar shape of the flowers. The biggest difference with these two plants is the size of the flowers, as well as the functional uses.
12. Cuban Oregano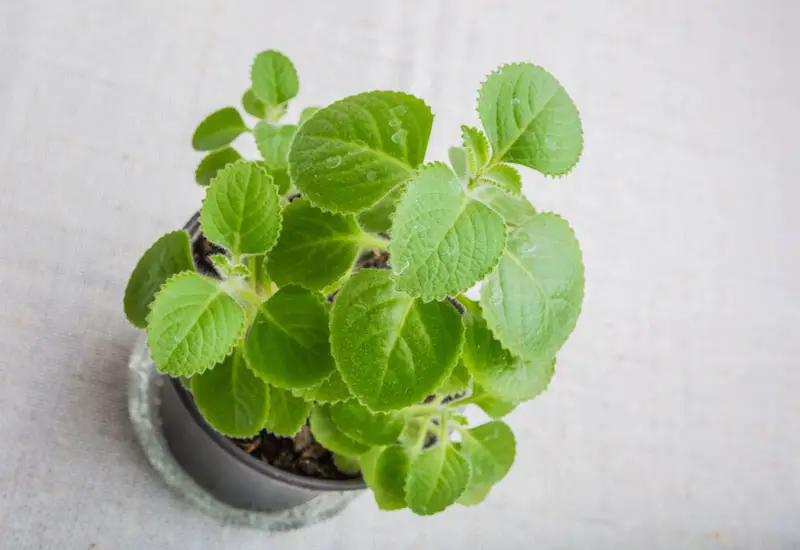 Cuban Oregano is a member of the same family which mint belongs to. The plant is most commonly used for culinary purposes, and is known to have anti-inflammatory properties. The soft, bright green leaves are an incredible attractive attribute as well.
13. Passion Flower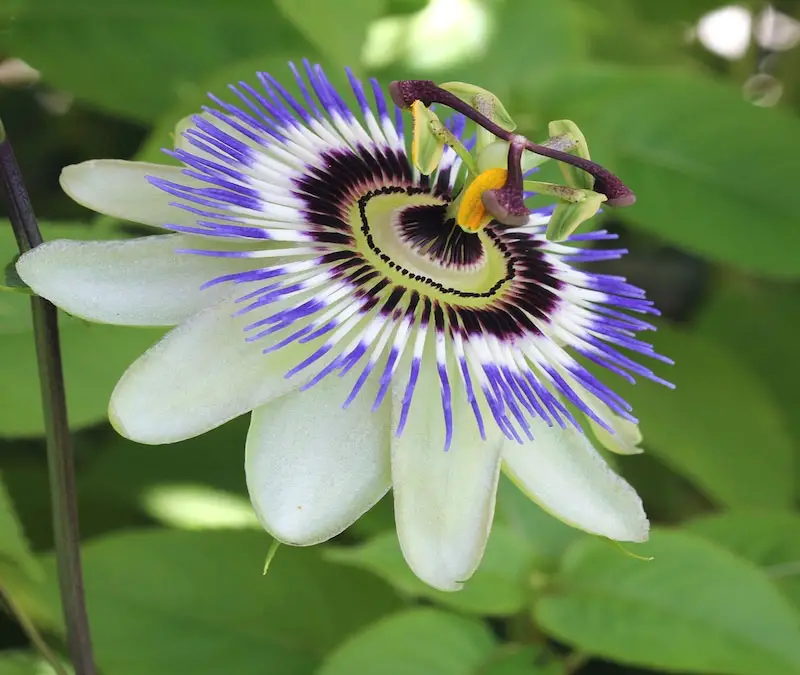 Passion flowers are without doubt one of the most beautiful and detailed plants that we have featured in this gallery. They grow on twisting vines, and bloom in July and will continue until the frost sets in. Because of the structure of the flower, it actually takes a large bee to pollinate this flower properly.
14. Hoya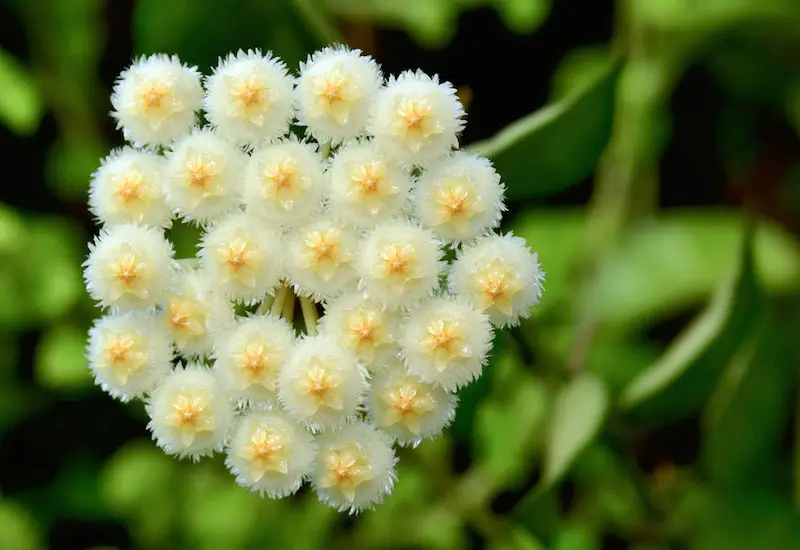 Hoya flowers grow to form a five pointed star, and sometimes the petals reflex so far that the flower looks like a ball or forms a spherical shape. The clusters of flowers grow from vines, or in rare cases, from shrubs. The tiny, fuzzy-looking blooms are incredibly complex up close.
15. Angel's Trumpet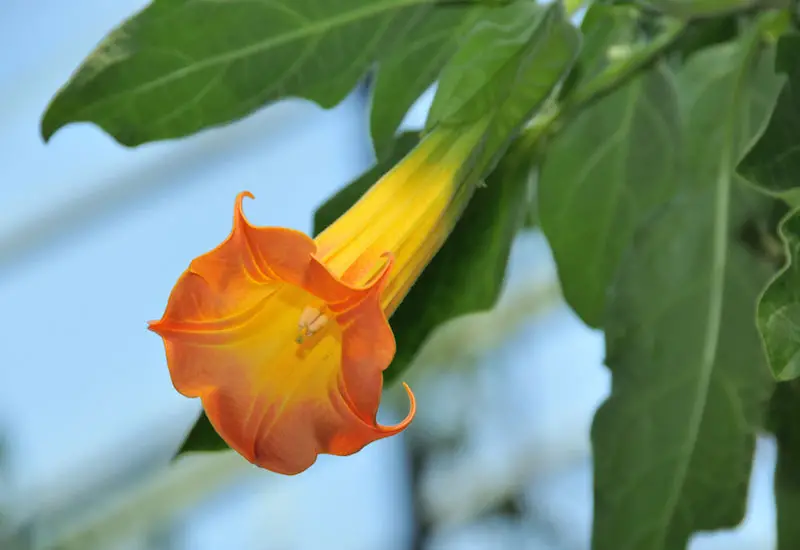 The Angel's Trumpet has a distinct shape, that closely resembles that of a horn instrument. The bright colors on the flowers are known to attract hummingbirds. This plant is actually highly toxic, and it is recommended that if you plan to include this in your garden, you consider the risks for pets and children. It is recommended that even experienced gardeners wear gloves when working with this plant.
We hope you enjoyed our gallery of beautiful fragrant houseplants! We know that there are a lot of options out there, so when it comes to picking the right plant for your home, go with whatever you find the most beautiful. Caring for a plant is always much easier when you constantly have the opportunity to appreciate its beauty.