One of the things that many gardeners forget to get is gardening shoes. I have forgotten to get a designated pair of shoes for this purpose, and I have found that I either ruin a pair of shoes that I did not want to get all muddy, or my feet will be sore from a lack of support while I am gardening.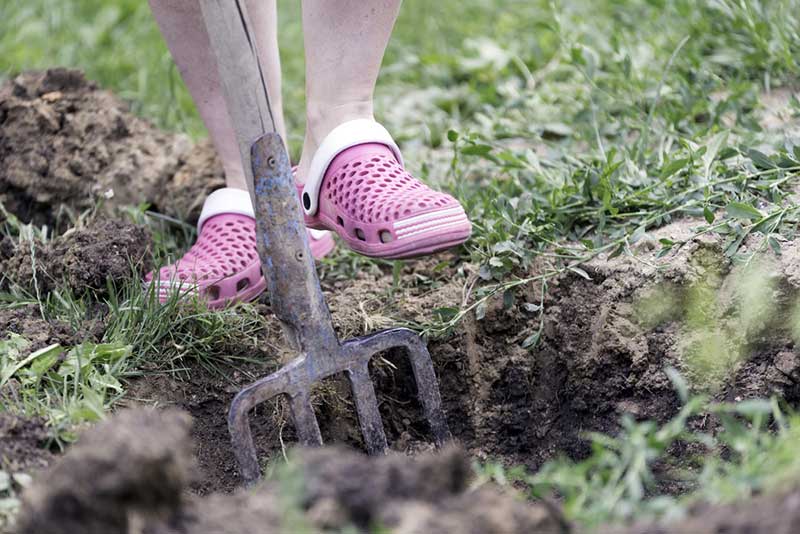 In this guide, we are going to take a look at eight different shoes that are ideal for gardening, but before we begin, let's take a look at some of the benefits of having designated shoes for this purpose as well as what you will need to look for.
Benefits of Garden Shoes
The main reason to have gardening shoes is to protect your feet. You will be able to keep insects at bay and the soil off of your feet or other shoes that you do not want to mess up. Sometimes, people will use pesticides on their plants, and having shoes that you only use in the garden will ensure that you are not tracking the chemicals into your home where they can come in contact with your skin. There can also be a lot of sharp and pointy rocks, pebbles, twigs, or needles that you can step on in your garden, and these shoes will offer so much more protection than a simple pair of flip-flops.
Another major plus of having gardening shoes is the fact that you can find a pair that is comfortable for you to use while you are working that you may not want to wear out. Gardening can require you to stand a lot, so you will need shoes that can help you battle any foot fatigue that you may experience.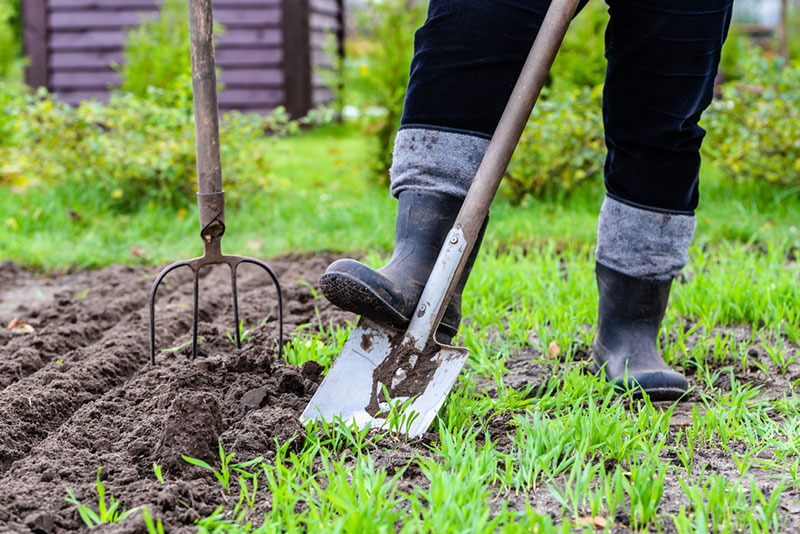 Specific Attributes to Look For
As with any new purchase you make, you are going to want to search for specific attributes to get the pair of gardening shoes that best fits your needs.
Here are some of the features that you are going to want to consider:
Weight – You are going to want to get a pair of shoes that are lightweight and easy to slide on and off of your feet. This way, you will be able to keep the shoes near your door without worrying that they are going to track mud into your home.
Foot Support – Another essential aspect to consider with your new pair of gardening shoes is the level of comfort and support that they offer to your feet. There are clogs, boots, and other shoes that you can try, but the most critical thing to consider is the amount of support they offer your feet, especially if you are going to spend a good bit of time in your garden.
Soles – When you look at the soles of these shoes, you are going to want to find something that has a non-slip surface. Make sure that the pattern can keep a grip on the ground that you are walking on, especially on surfaces that have mud or water on them.
Waterproof – When you are looking for these shoes, you will need to find a pair that can keep your feet dry. When you find waterproof shoes that can keep you dry, you will be able to carefully spray the shoes to clean them off, which means that they are going to be much easier to keep clean over time.
Garden Shoe Reviews
1. Sloggers Waterproof Gardening Shoes for Women
This is a small boot-like shoe that is designed to be comfortable and look good on your feet. It has a colorful leaf design, and the exterior has a plastic coating that can easily be wiped clean. This shoe is designed with an insole that has a seven-millimeter heel and a molded arc that is very comfortable to wear for extended periods of time. The sole is designed to be non-slip as well, so you will have excellent traction as you walk.
2. Crocs Classic Clogs for Everyone
If you like crocs, then this is a great option that you can wear in your garden. It is available in six different color options, and the synthetic sole has a lot of traction, which makes it great for walking in the mud. This is a lightweight model that is both durable and easy to clean. There is also a strap on that fits around your ankle that will keep it secure when you walk.
3. Sloggers Waterproof Garden Boots
These boots, which are also from Sloggers, have a beautiful black exterior that has a floral design on it that is in three bright colors. The boots are designed to be ankle highs, and there is an elastic inset in the front of the design to make it easier to put them on. If this floral design is not what you are looking for, there are three other colorful options that you can consider.
4. MuckBoots Easy to Scrub Boot
If you are looking for a boot that is going to be very easy to clean, then this is a great option to consider. It is 100 percent rubber, which means that it can simply be washed clean, and the boot comes to a low-calf height so that your ankles can be protected from the mud as well. These also have rubber soles that have a good bit of traction as well as a breathable mesh lining to give you more comfort as you garden.
5. Wildflower Meadow Garden Clogs for Women
These clogs are a great option for anyone who is looking for designated gardening shoes, and the meadow design that features wildflowers is ideal for a gardener. They are lightweight clogs that will be easy to wear while you are working for several hours, and they come with comfortable insoles that will help lessen foot fatigue. These insoles can even be removed so that they can be washed easily. The exterior of these clogs can also be cleaned with relative ease.
6. The Original Muckboots Garden Shoe
This is a low-cut shoe that is available in both green and brown. The exterior of the shoe is made from 100 percent rubber while the inside is a comfortable fabric that will be ideal for standing for long periods of time. The soles are rubber, and they are designed with a lot of traction. This is a design that is very easy to simply wipe clean with a little bit of soap and water.
7. Sloggers Geisha Blue Garden Clogs
This is a pair of clogs that are designed by Sloggers, and if you do not like the blue color, there are five other options available. These shoes are ideal for working in the garden, and the material is made from 100 percent recycled material that can easily be washed clean. The insoles are designed to be antimicrobial so that if you sweat while gardening, the insoles will be fine. In addition, they have a slip-proof sole that is great for most surfaces.