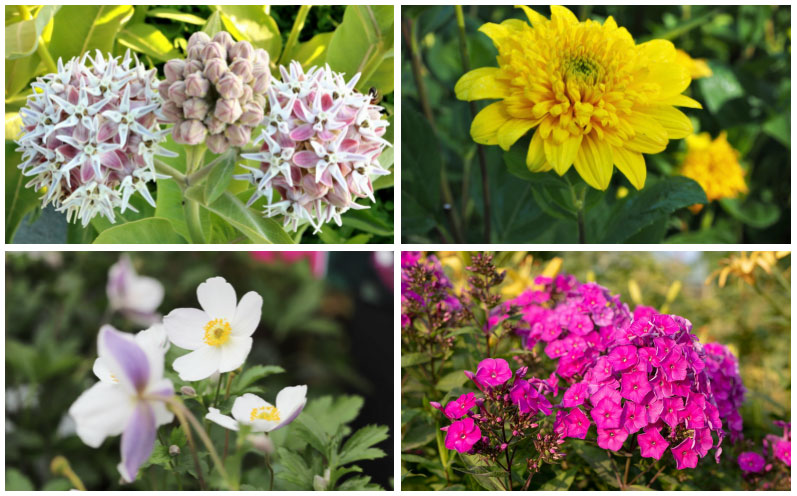 The majority of Northern Oklahoma is in USDA growing zone 6 while most of the state is in growing zone 7. Gardeners in the Texoma region are in growing zone 8.
Knowing what grows in your zone is an essential part of successfully growing a beautiful flower garden.
Consider many other factors like the amount of sunlight available in each area where you want to plant. You also need to consider the amount of rainfall your region gets and how often you are under watering restrictions.
Considering these 10 perennials that thrive in Oklahoma is a great place to begin.
Milkweed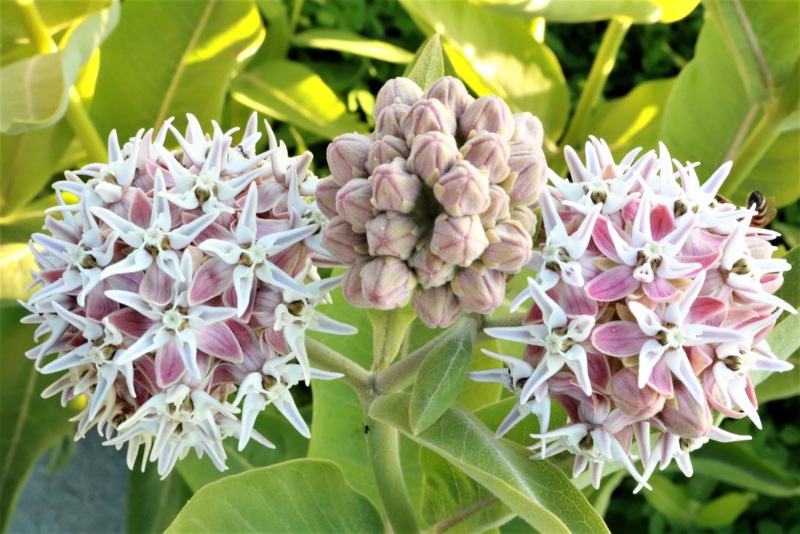 While many consider milkweed a weed, it can be a beautiful Oklahoma perennial under the right circumstances. This sun-loving plant that grows to be about 3-feet tall puts on clusters of pink or purple drooping flowers throughout the summer. After the flowers fade, it produces a 2-to-4-inch seedpod that looks super in fall dried flower arrangements. If you do not want this flower spreading, remove the seedpods before they split open.
Phlox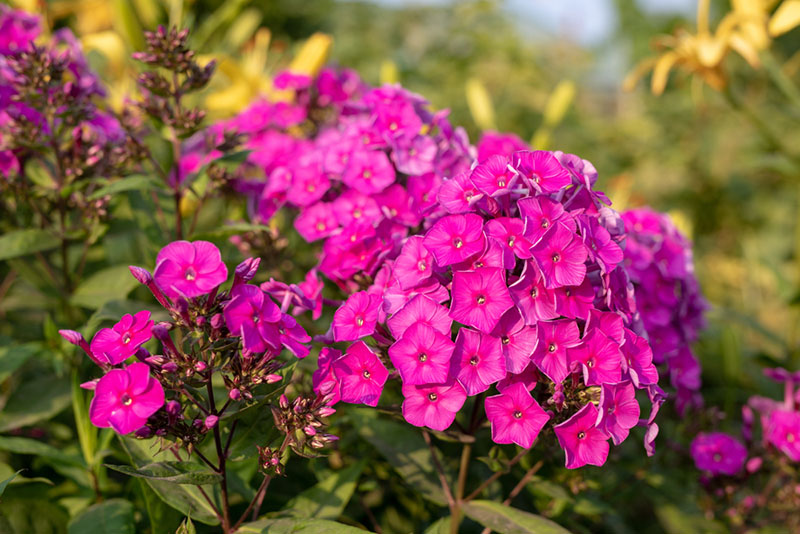 Plant phlox in good soil that drains well, and you will be rewarded with a beautiful cluster of tubular, pink-purple to white florets from mid-summer through fall. This plant needs at least four hours of sunlight daily. When temperatures warm up, put some mulch around its roots of this plant that often grows to be 3-fee-tall to keep the root zone cooler. This option will grow in clay soil.
Coneflower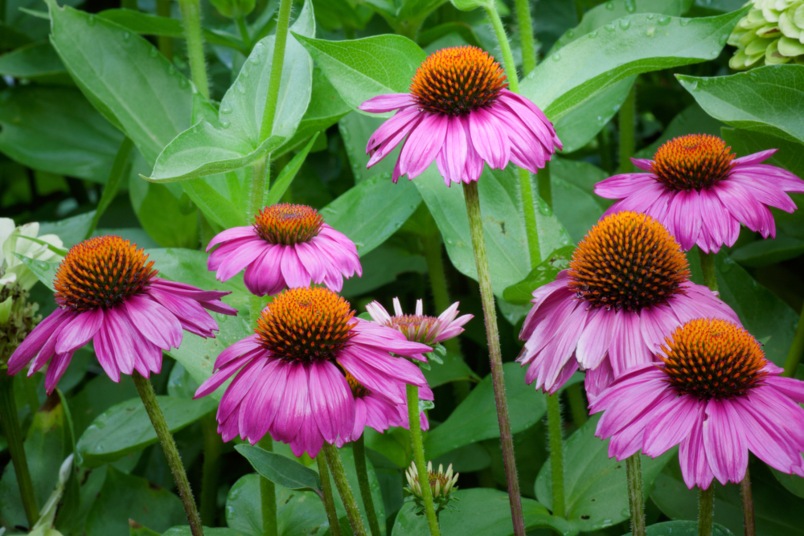 The wide variety of bright colors available in coneflowers makes them a favorite of many Oklahoma gardeners. While you can find dwarf options, most of these sun-loving plants will grow to be about 48-inches tall. If you sometimes forget to water, this option may be perfect for you because it tolerates dry periods. You will want to deadhead this plant early in the season to encourage new growth, but consider leaving late blooms for the birds to eat during the winter.
Toad Lily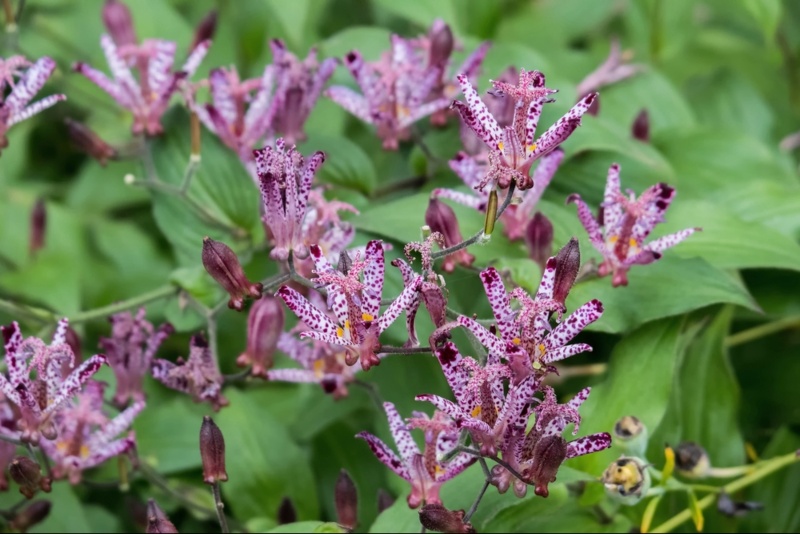 If you are looking for a showstopping option for a shady spot, consider the toad lily. It puts on white to pale lavender lily-like flowers with heavy dark purple spots from its upper leaf axil in the late summer and early fall. While this flower that will grow to be about 3-feet tall does not like wet feet, but it loathes drying out.
Autumn Sage (Salvia greggii 'Pink Prefernce')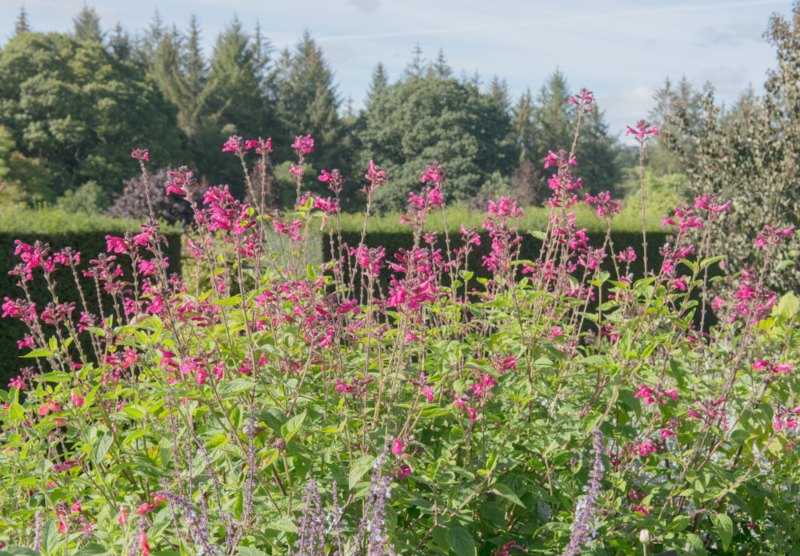 Especially if you have rocky soil, then autumn sage may be the perfect plant for you. This sub-shrub grows to be about 24-inches tall and wide puts on whorls of blooms from June to October. The flowers are usually a shade of red, but they can be orange, purple, or white. This sun-loving plant may stop producing in the summer heat, but it will almost always bloom in the fall.
Indian Pink (Spigelia marilandica)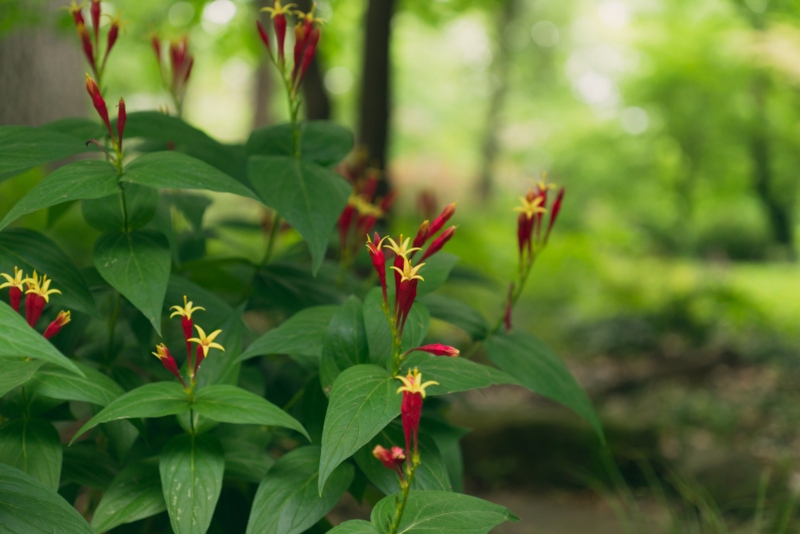 Indian pink is a shade-loving plant that grows to be about 24-inches tall. If you have a wet area in your landscaping, this may be the perfect choice for you. Upward-facing, red, trumpet-shaped flowers that are yellow on the inside will appear in June. These flowers stand in stark contrast to this plant's dark green leaves that can be up to 4-inches long.
Rattlesnake Master (Eryngium yuccifolium)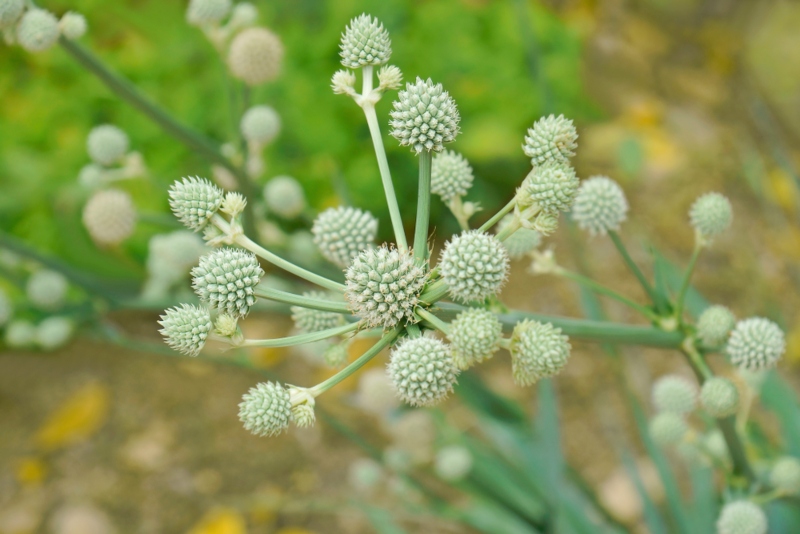 Rattlesnake master grows beautifully in dry areas or areas with adequate moisture that drain well. This plant that can grow to be 5-feet tall, prefers poor soil and full sun. It puts on a globe of tiny white flowers in June that last until September. Consider planting rattlesnake master close together so that the plants can help support each other.
Anemone Wild Swan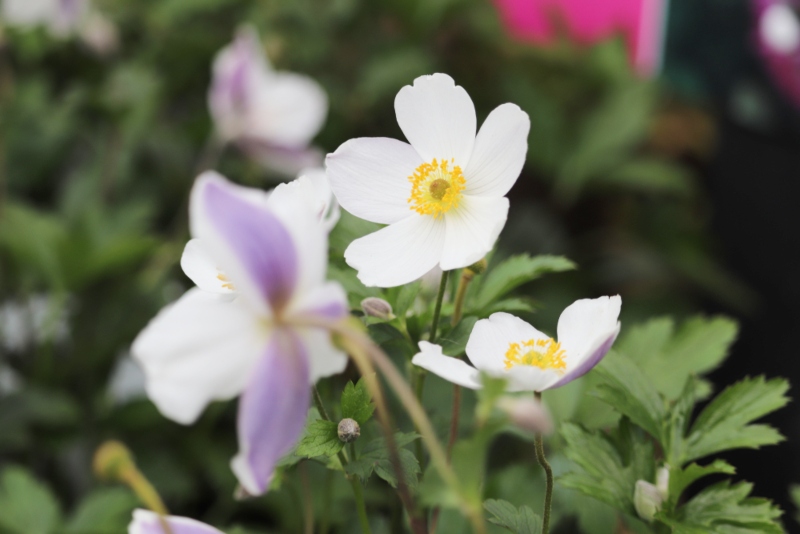 Anemone Wild Swan is a plant that you are sure to fall in love with because it has five-petaled white flowers with a bright yellow center during the day. Then, at night the flowers fold up to form a bell shape. Making these flowers even more attractive, you will notice purple bands on the white petals' back.
Aconitum Napellus Monkshood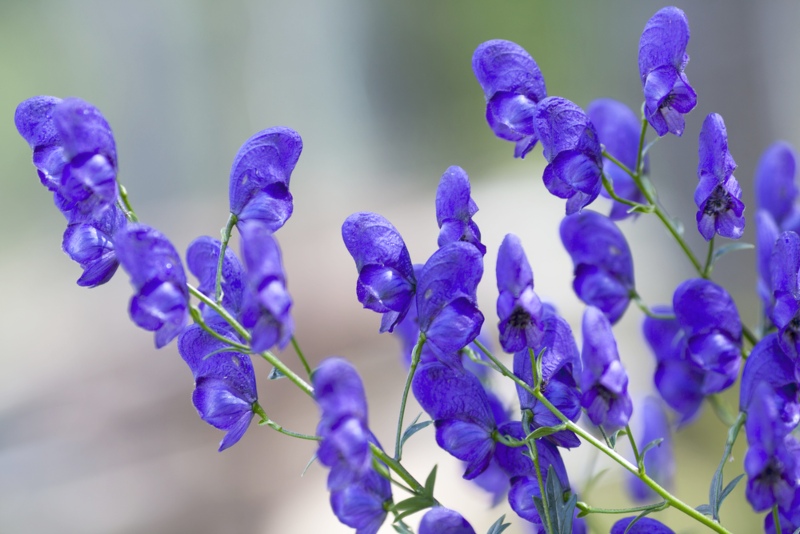 Aconitum Napellus Monkshood needs protection from the afternoon sun in Oklahoma. This plant produces deep-purple flowers that appear to have a hood on top of an erect stem that often grows to be about 4-feet tall. The hood looks like those worn by monks during the Medieval period. Be very careful where you put this option because all parts of it are incredibly poisonous.
Helianthus Happy Days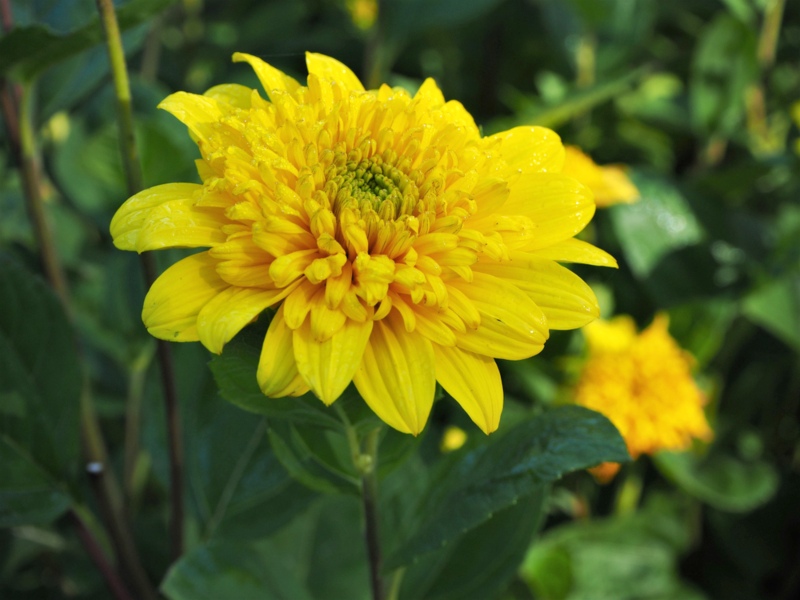 Helianthus happy days looks like a miniature sunflower because it produces bright yellow double rays around a dark disc. Each flower is usually about 4 inches in diameter, and they appear on erect stems that can be up to 2-feet tall. This plant loves to be consistently moist, but it does not like to stand in water.