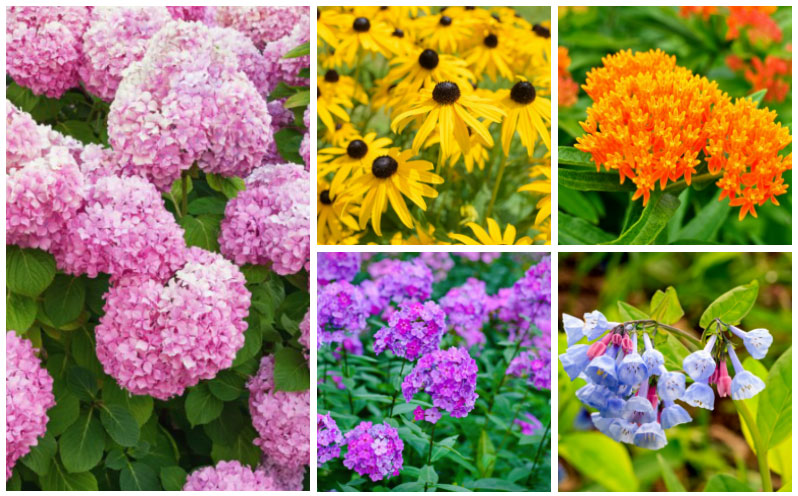 When one of my dear friends moved to Minnesota last year, she found out that growing some of the plants that she grew on the east coast can be more of a challenge in this part of the country.
Conditions in this area are more extreme, so you will need to find hardy plants that can tolerate cold temperatures during the winter and hot, dry air during the summer months.
Minnesota falls in hardiness zones three and four, so keep this in mind when searching for new plants for your garden.
In this guide, we will look at 15 of the plants that we found to be perfect for Minnesota.
Black-eyed Susans (Rudbeckia)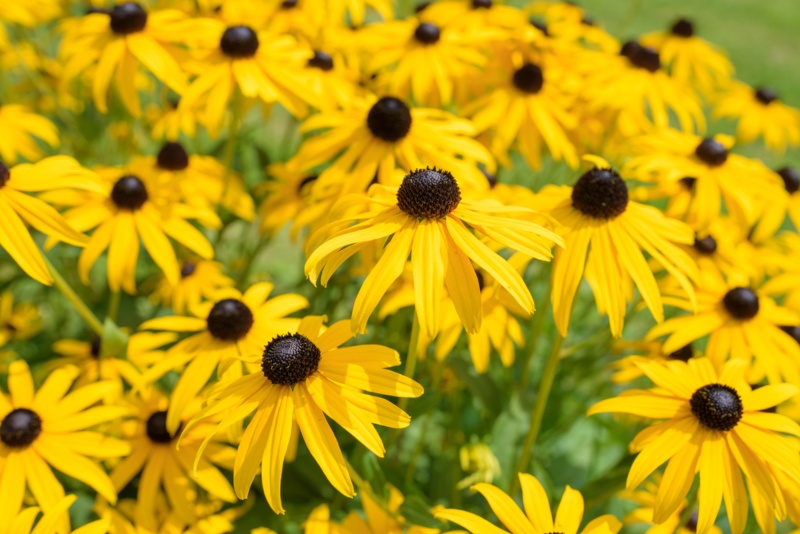 The black-eyed Susan plant makes a beautiful addition to any garden. The petals of the flower are yellow with a black center that will attract bees to the space. The blooming season for this plant occurs between June and early September. It does not require much effort to care for a rudbeckia, just full sun, and soil that drains well.
Aster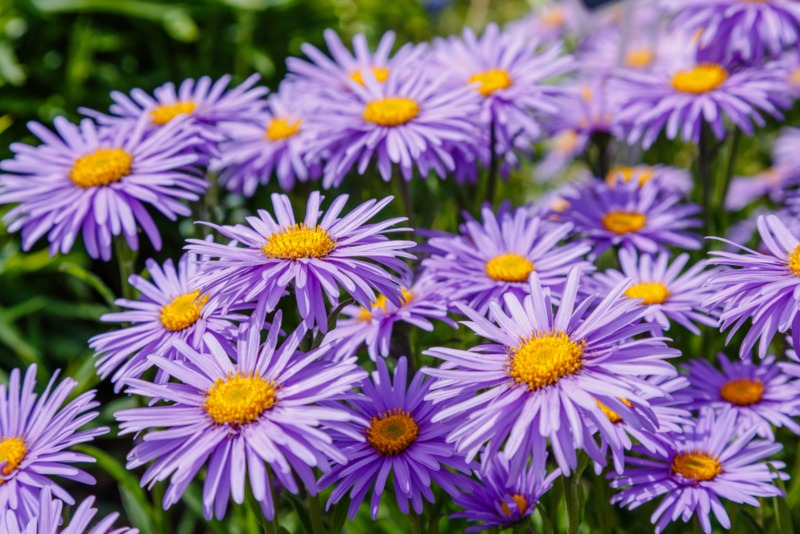 Another plant that does well in well-drained soil and full sun conditions is aster. It had blue, purple, and pink blooms during the spring and summer that will attract butterflies to your garden. The blooms resemble the flowers on daisies, and the plant can range in size from 8 inches to 8 feet based upon the variety that you plant.
Coneflowers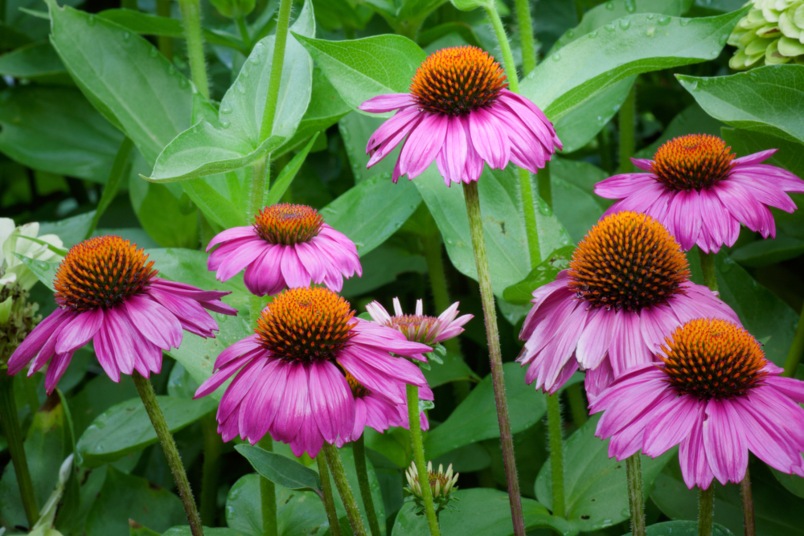 If you are looking to add height to your garden, the coneflower can quickly grow to be more than 5 feet tall. It typically will grow in hardiness zones three through nine, so it is ideal for a Minnesota garden. They prefer to grow in full sun, but if your garden has partial shade, it will also grow there. It also needs soil that does not hold water to grow.
Goldenrod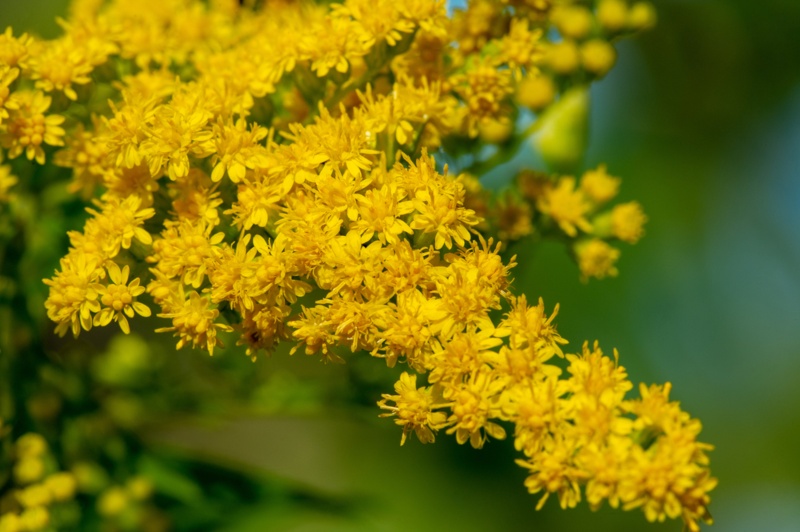 Goldenrod is a plant that has small yellow blooms that don't require much care. Their sweet smell will attract bees and butterflies to the garden as well. These plants will grow in full or partial sun, and they don't need a lot of water because they tolerate drought conditions. When fully mature, goldenrod can grow to be 8 feet tall.
Panicle hydrangeas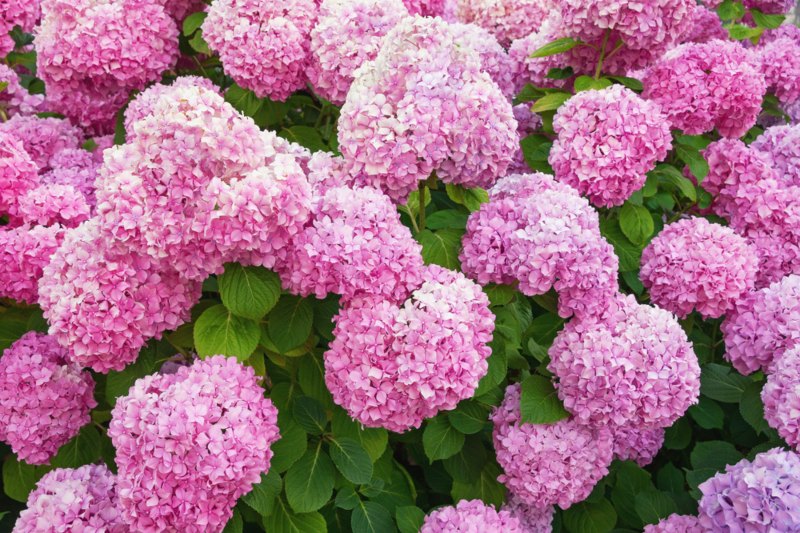 Hydrangeas are typically blue in color, but this variation has soft pink blooms that usually fade to white. This bush grows to be rather large, and it will attract butterflies to the space. Flowers appear in the fall, and it will grow best with four hours of direct sunlight each day. They are tolerant of cold climates, but make sure the roots are covered enough before the first snow. Here is a list of different varieties of Hydrangeas.
Butterfly weed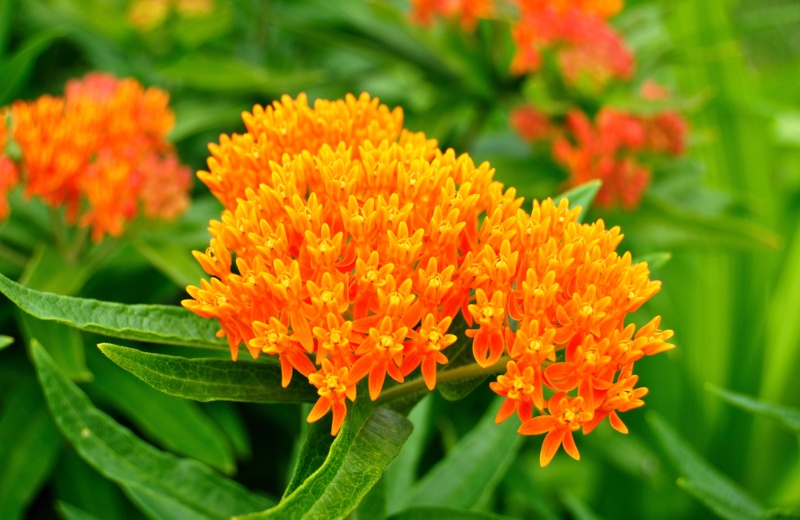 As the name suggests, the vivid orange flowers of the butterfly weed are a great plant to place in your garden if you want to attract butterflies. Hummingbirds also tend to like the orange flowers that it produces. This plant grows to about 2 feet tall, and it is easy to care for. It can grow in acidic, neutral, or alkaline soil, and it grows in full to partial sun.
Virginia bluebells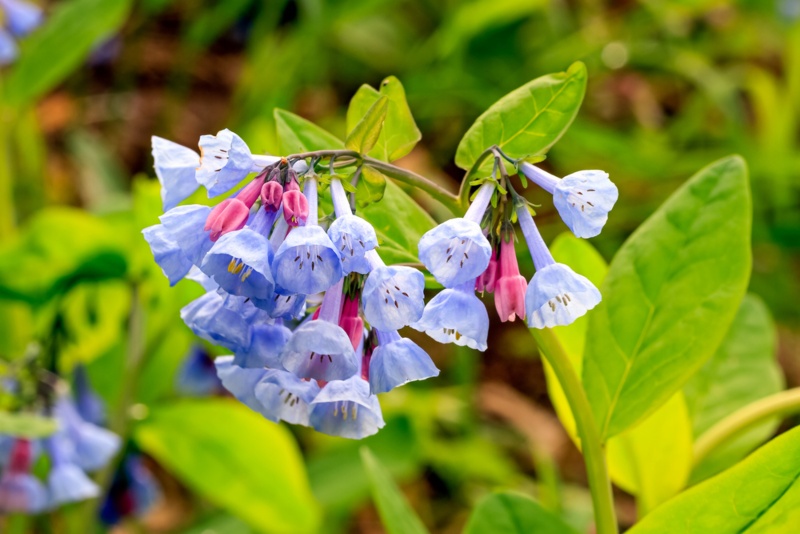 Virginia bluebells produce lovely blue bell-shaped flowers that tend to bloom from early spring until the end of summer. The flowers grow in clusters, and the plant can quickly grow to be up to 24 inches in height. They also tend to spread quickly because of their self-seeding nature. Partial shade and well-drained soil are great for this plant, but it will also grow in full sun.
Hardy Geraniums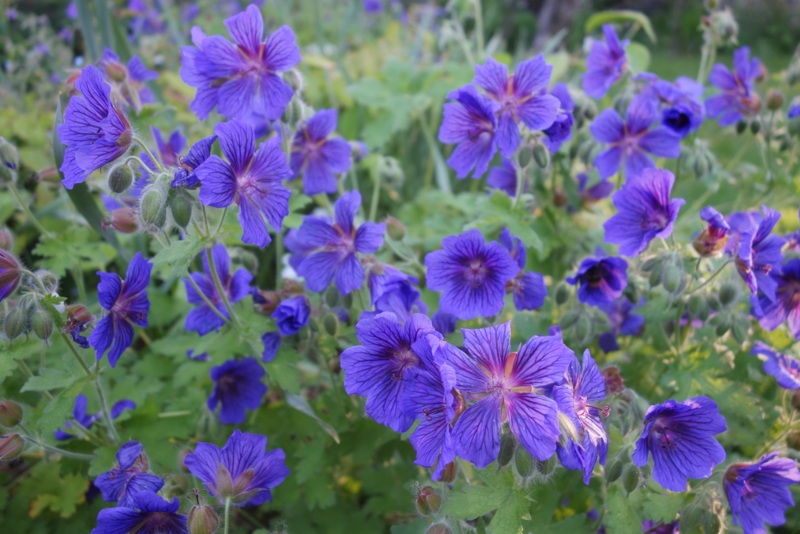 Another hardy plant that can survive in Minnesota without much care is hardy geranium. It has blooms that can be seen in early spring and typically stick around until fall. The flowers can be a variety of colors, and their bright blooms often attract butterflies and other pollinators. This plant is not particular when it comes to sun and soil, so almost any location will be good for growth.
Allium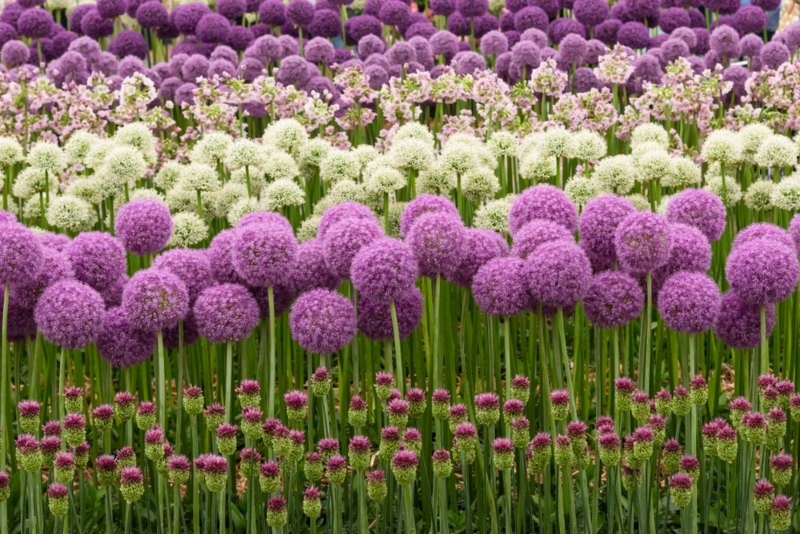 In the world, there are more than 700 different variations of this plant. Most of them are simple to grow, and they add a splash of color to your garden. These are considered ornamental onions that are not actually edible, but they can tolerate the cold, which makes them ideal for Minnesota gardens. Flowers bloom in pom-poms or large clusters of small flowers that are blue or purple.
Sedums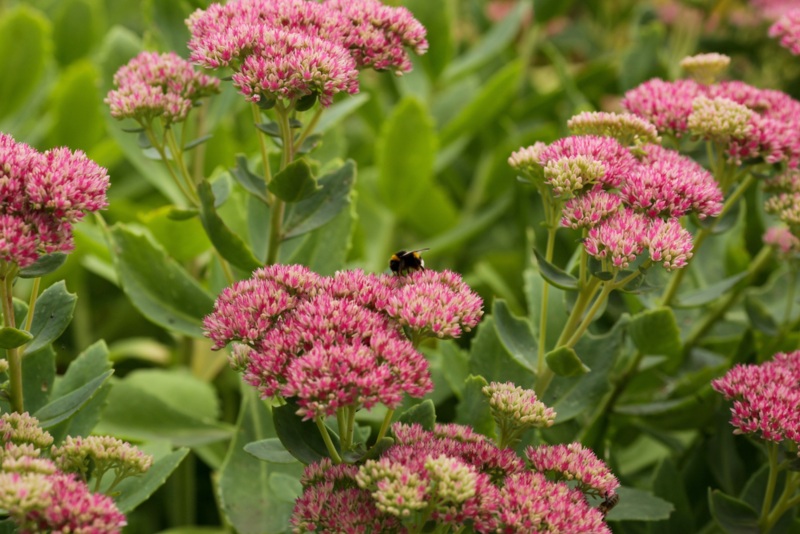 If you are looking for blooms that are red, pink, or white, then sedums are an excellent option for your Minnesota garden. The star-shaped flowers grow in clusters that will attract butterflies and birds to the space. They typically bloom during late summer into the fall of the year, and to thrive, they need a few hours of full sunlight a day as well as sandy soil that drains well.
Russian sage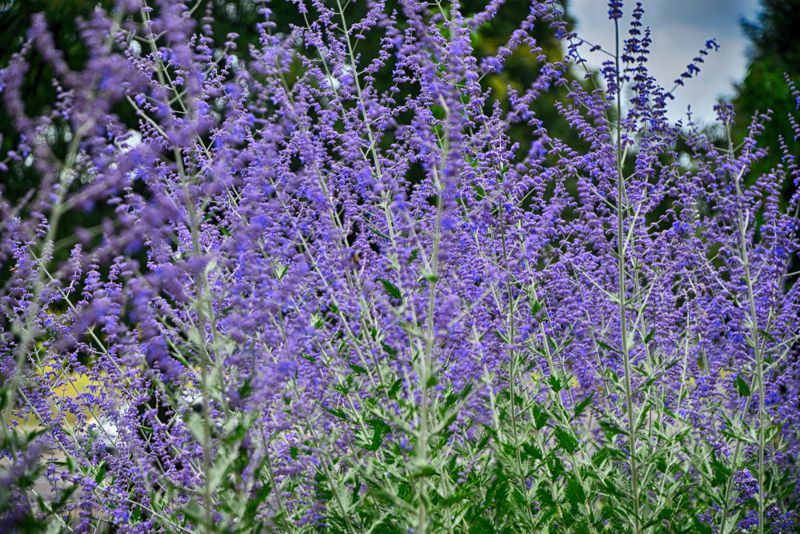 Russian sage is a plant that can tolerate colder conditions, so hardy plants will be able to grow in Minnesota. They prefer to grow in dry conditions, so watering the plant is not necessary unless there are drought conditions. It can also do well in full sun, full shade, or a combination throughout the day. This plant can spread quickly, so make sure that you contain its growth by pruning it.
Phlox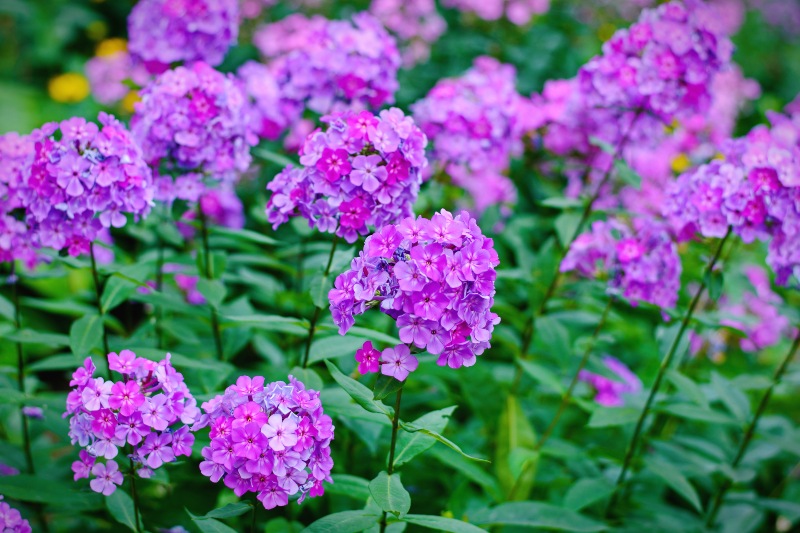 Phlox is a plant that can add a lot of color to your garden. In fact, it can be found with blooms in nearly every color. The blooms also have a sweet smell that attracts pollinators. Depending on the type of phlox, this plant can grow to be between 1 and 5 feet tall. It will grow in full sun and slightly alkaline soil that drains well.
Campanula (Bellflower)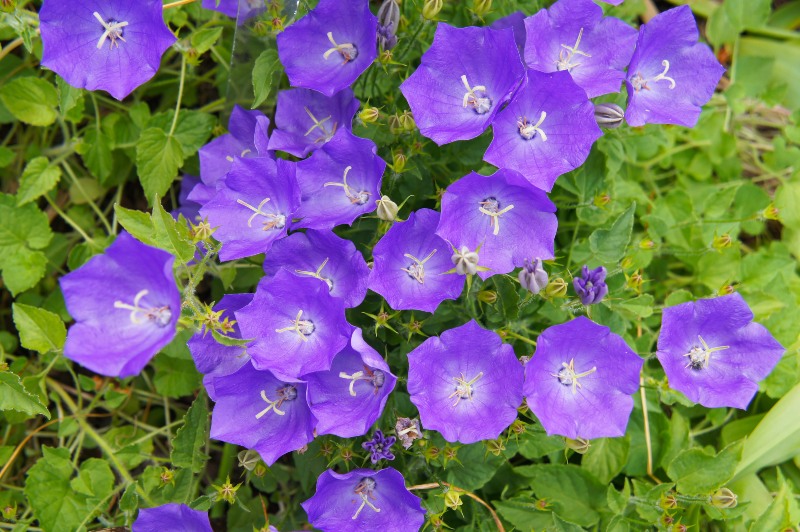 These flowers are shaped like a bell, and the blooms can be seen the most in June and July. There are over 300 different species of this plant, and most grow in full sun and soil that drains well. Most bellflowers have blooms that are white, pink, purple, or blue, and because they spread so easily, they make an excellent ground cover for any garden.
Liatris Spicata
Also known as a blazing star, this is a plant that grows to be as tall as 4 feet. It blooms during July and August, and the flowers are typically red or purple. It grows in clay-like soil that drains well. It also needs a moderate amount of water and full sunlight to thrive. The scent of the blooms will attract birds and butterflies to the plant.
Hosta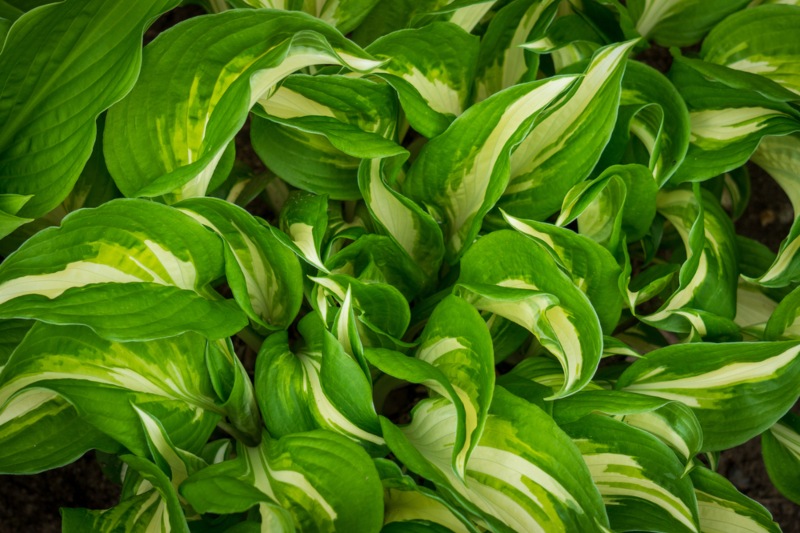 Hostas are a favorite amongst most gardeners because they grow quickly without much care. When grown outdoors, they prefer partial sun to full sun. They need slightly moist soil and an average amount of water. The fragrant blooms that are pink, purple, or white are a great tool to bring hummingbirds and butterflies to your garden.
Related Articles: