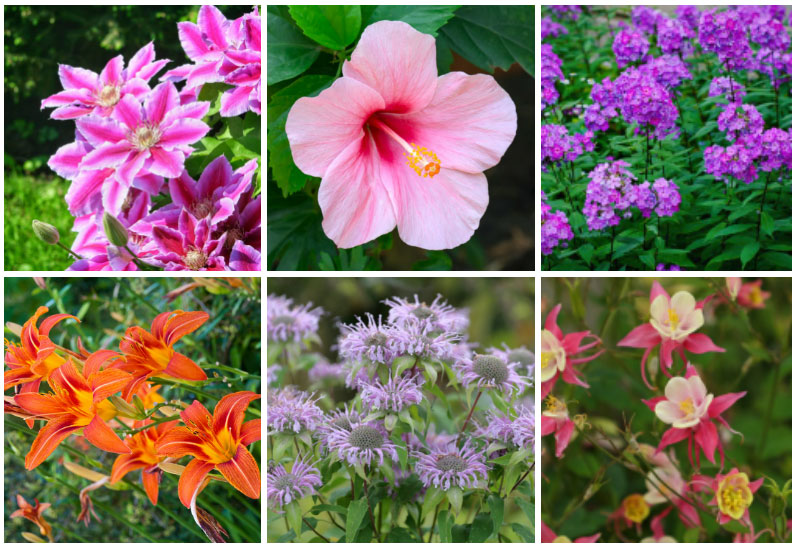 What gardener doesn't love to see a hummingbird or two making a visit to their blooming garden?
These little flying gems are adored by gardeners not just because of how adorable they are, but because but for their ability to pollinate nectar-producing flowers that would likely become extinct without these elegant little birds.
These lovely birds are known for their bright and colorful plumage, often complete with vibrant patterns. They are the smallest of birds, typically weighing less than a nickel.
Hummingbirds are attracted to flowers that produce a sweet nectar. Keep in mind that flowers that are loved by hummingbirds will also attract butterflies and bees, a gardener's treasure.
Here are 12 flowers that are not only gorgeous but create plentiful of nectar that will keep hummingbirds coming back to your garden for more sweet sips!
Monarda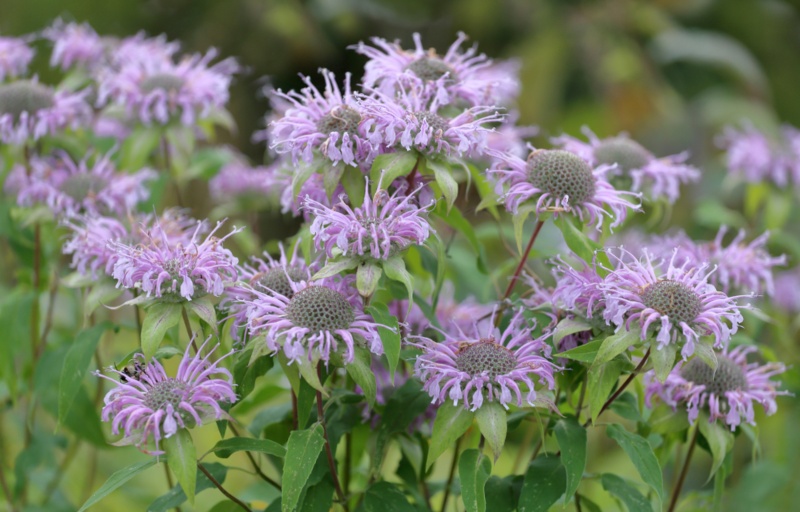 Also known as Bee Balm, these distinctive bright red flowers are often found in creative gardens and border displays. They have a great amount of floral charm for gardeners and a sweet nectar charm that draws hummingbirds, bees, and butterflies. These hardy flowers prefer full or partial sunlight and grow best in zones 3 through 9.
Clematis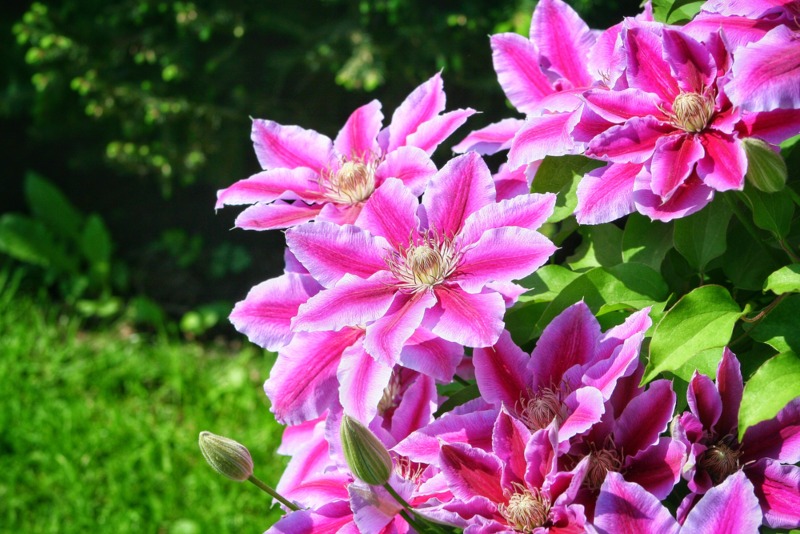 The blooms of this Clematis come in a variety of shapes and colors. There are over 300 species along with many hybrids. They are a true garden showstopper and feature central lines of color in each petal. It is a harmonious plant that plays well with others and is loved by hummingbirds. It grows best in full sun and will do well when grown in zones 4 through 9.
Hibiscus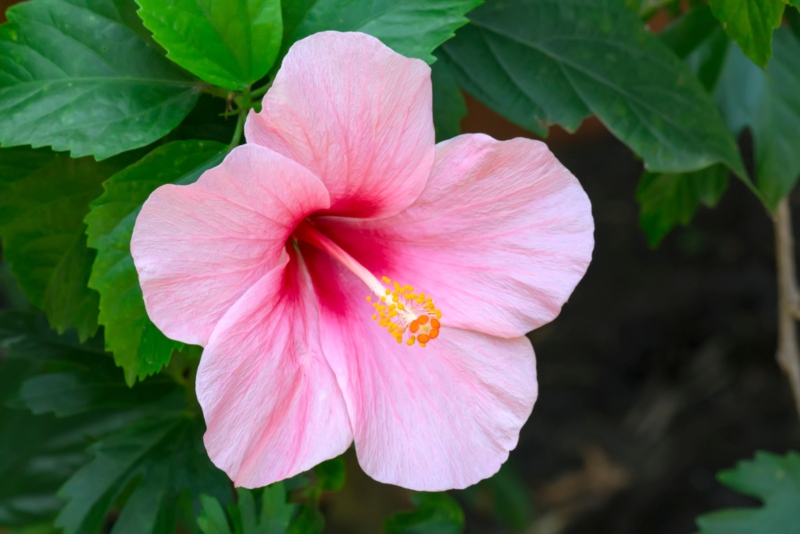 Hibiscus is a breathtaking semi-tropic flower that blooms vibrantly in the spring and summer months while also green, glossy foliage that stays lush all year long. The hibiscus nectar is a strong attractor for hummingbirds. The hibiscus flower does best in warmer temperatures and thrives even in strong humidity, thriving in hardiness zones 5 through 10.
Salvia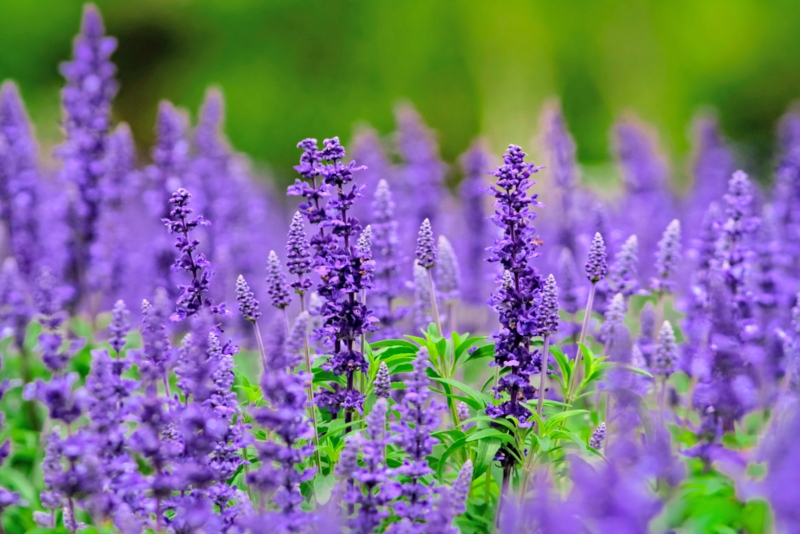 These unique flowers consist of petite blooms that grow on spike-like tendrils. Salvia is a part of the mint family and is a common garden flower that is often used at the back of flowerbeds due to its height. These lovely flowers bloom in purple, blue, pink, red, yellow, and orange. They bloom multiple times if the soil is kept moist and they receive a good amount of sunlight. Salvia grows best in zones 4 through 11.
Phlox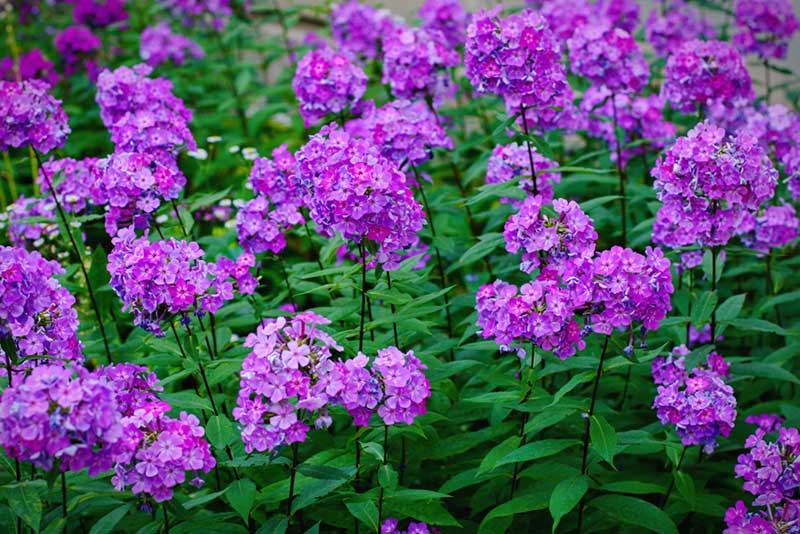 The tiny little star-shaped blooms that cluster together in shades of pink, white, lavender, and a royal purple are eye-catching for humans and a nectar treat for hummingbirds. They are a favorite of gardeners because they can be utilized as a vibrant ground cover that blooms in early spring or used in taller varieties that will bloom throughout the summer. These native wildflowers prefer milder climates and grow best in hardiness zones 4 through 8.
Lobelia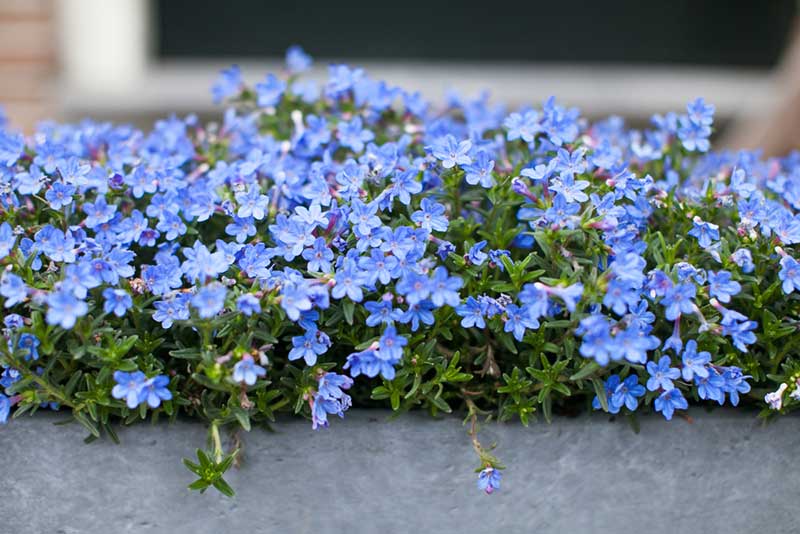 Also called the blue cardinal, these stunning flowers will bloom in a gorgeous blanket of bright blue flowers. They prefer sunlight but can also grow in areas that receive modest shade. Lobelia is a carefree flower that can thrive nearly anywhere in the garden in hardiness zones 6 through 8. Lobelia stalks can grow up to 4 feet tall, making it ideal for the back of a garden bed.
Daylily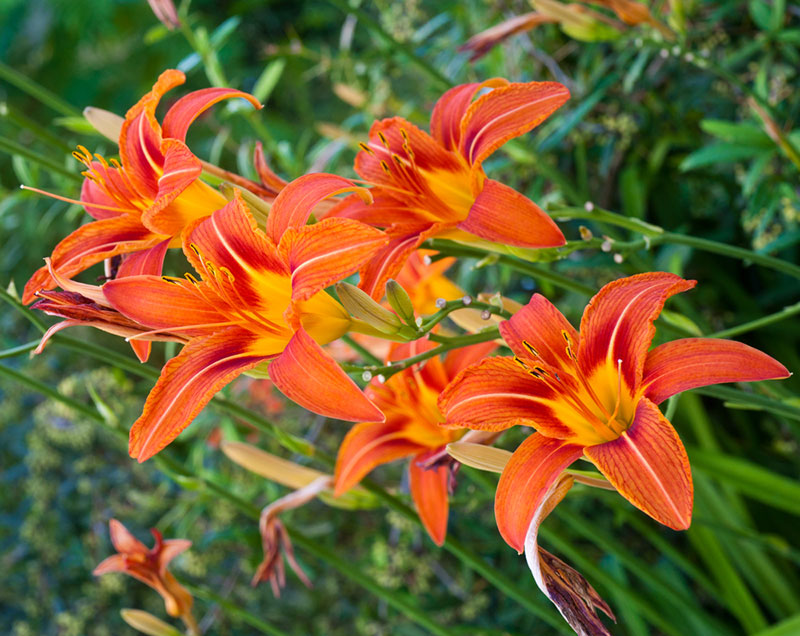 These bright, energetic flowers provide sweet nectar for hummingbirds and are said to be a "sure bet" for the garden due to the fact that they grow hardily from Wisconsin down to Northern Florida. Daylilies not only attract hummingbirds and butterflies, but they also stay in continuous bloom for several weeks. They require almost no care and their flowers actively open up each morning to welcome the day. Daylilies enjoy full sunlight and grow in zones 4 through 9
Red-Hot Poker Perennial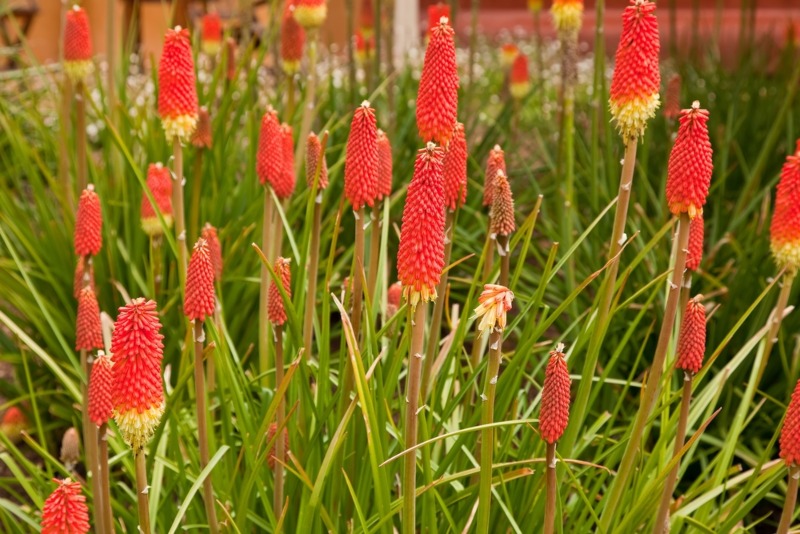 This striking flower is a true focal piece of any garden and is also known as a torch lily. It thrives in hardiness zones 5 through 9 and can grow up to 5 feet in height. With bright red blooms and a very sweet nectar, the red-hot poker is a favorite of hummingbirds and bees.
Columbine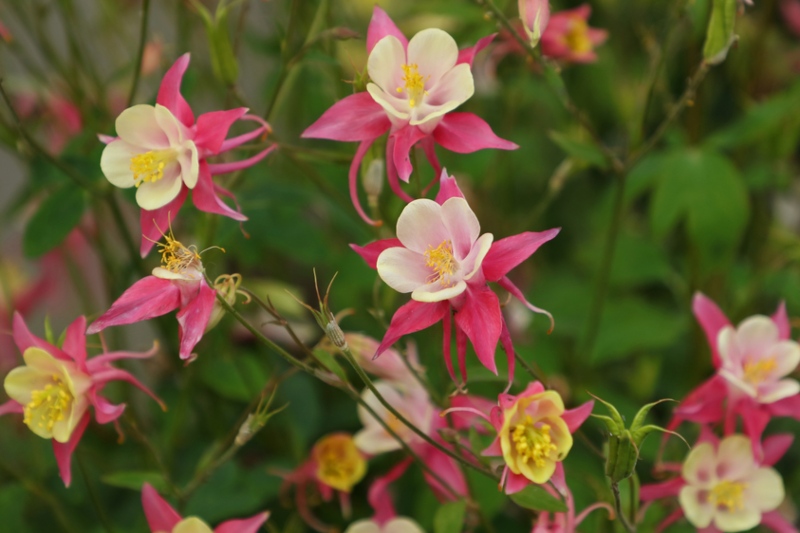 This exquisite flower is an ideal attractor for hummingbirds. It is often planted as a border edge or next to fencing. Its blooms are made up of two tiers, a bottom layer of petals of the flower's base color in shades of purple, fuchsia, and pinks, and a top layer that can be white or a lighter shade of the main color. Columbines will grow nicely in zones 3-9 in full sun to part shade, making them very impartial flowers when it comes to the planting location.
Cardinal Flower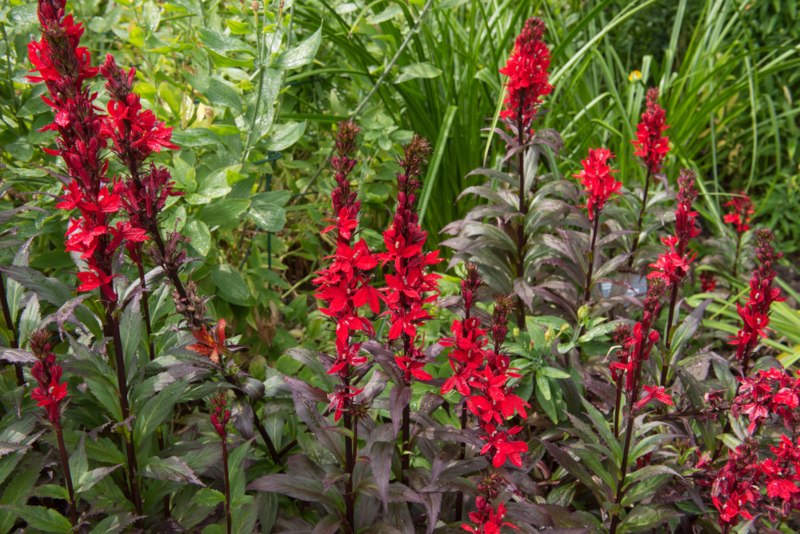 These tall flowers boast fiery-red blooms in a trumpet shape on a spike that grows 2 to 4 feet in height. Cardinal flowers are a great attractor of butterflies and are enjoyed because of their hardiness. They are exceptionally hardy, growing strongly in zones 1 through 10 and requiring very little care.
Coralbells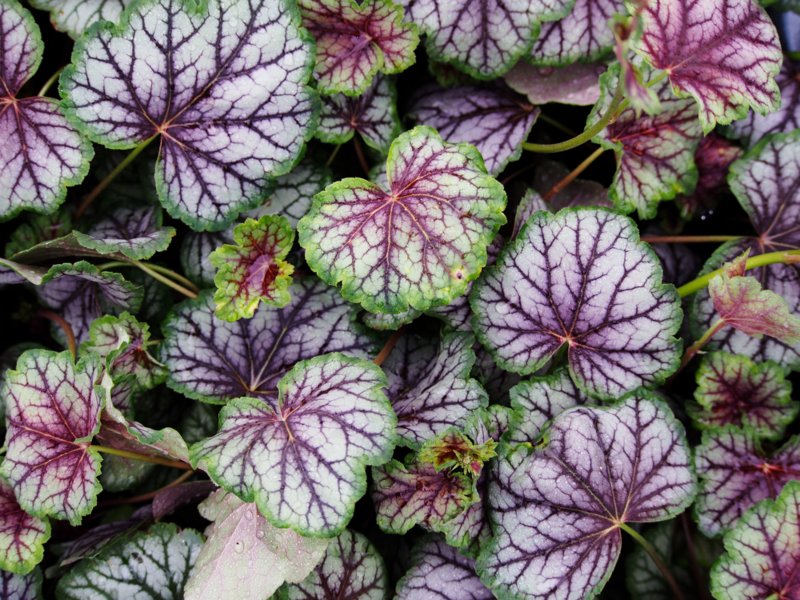 These little charmers usually only bloom once or twice in a season, but they are a favorite for hummingbirds. They are known to be the perfect shade garden plant, but also can do well in areas with moderate sunlight. They often grow naturally in woodlands and prairies. Cora bells grow nicely in zones 4 through 9.
Lupine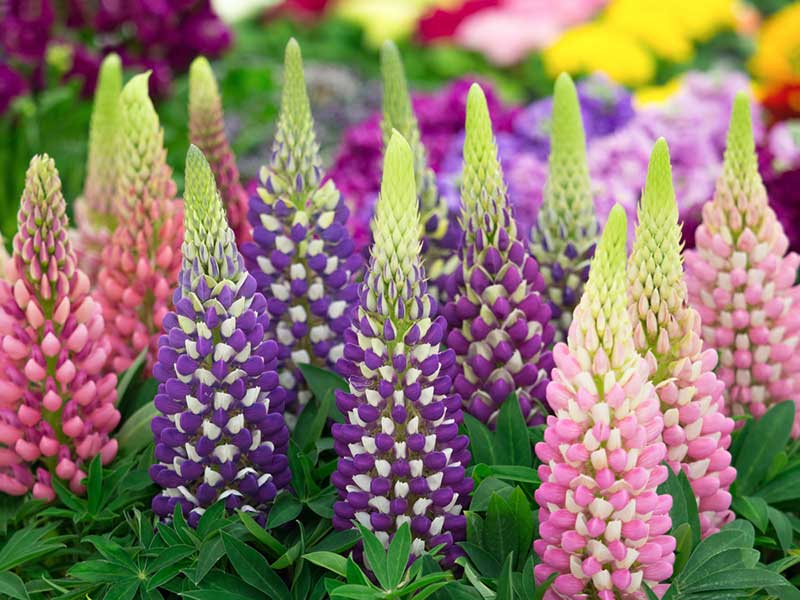 Growing in 3-4 foot spikes that are dense with small, delicate blooms, lupines are attractive to hummingbirds. Although wild lupines typically don't thrive in home gardens, there are now many varieties of hybrids that do well in the garden, although they likely will need to be replanted every few years. Lupines grow best in hardiness zones 4 through 8.