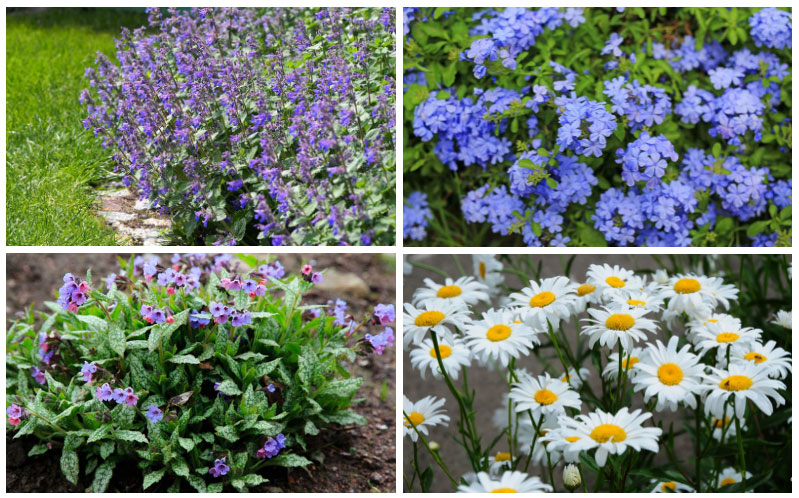 Border flowers are an important, exciting part of your landscaping. Any gardener will tell you that the addition of border flowers spruce up your entire yard and landscape. However, it's important to be a little picky about what flowers you choose to use as border flowers. You'll want to be strategic about the layout of your garden and of the borders of your yard.
Below is our list of the top 10 border perennials you can plant that will come back year after year to have an absolutely stunning landscape.
1. Shasta daisy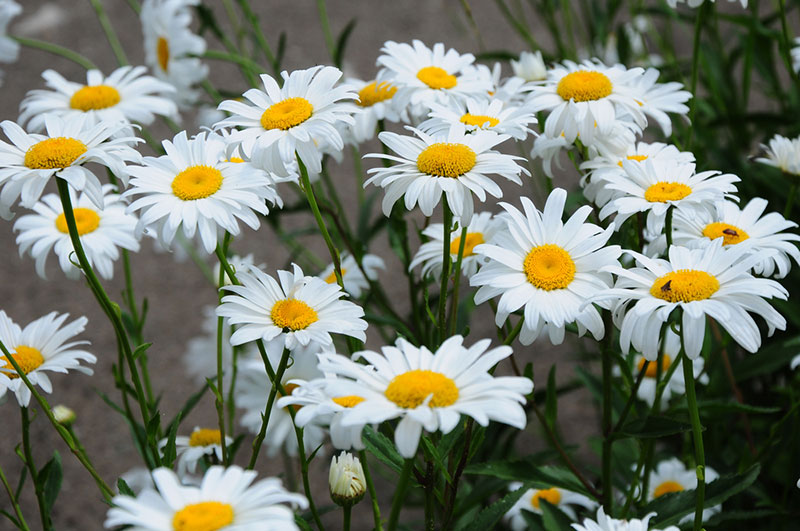 The Shasta daisy is an upgraded version of the wild daisy. It is different because it has a larger flower and fuller petals. They are an exceptionally popular border plant due to the fact that they bloom rather quickly and last for a good deal of time. Just with wild daisies, Shasta daisies are characterized by their halo of white petals and a central yellow eye. They typically bloom from 2-3 feet in height and will thrive in zones 4-8. They also tolerate moderately dry soil very well.
2. Lambs' ears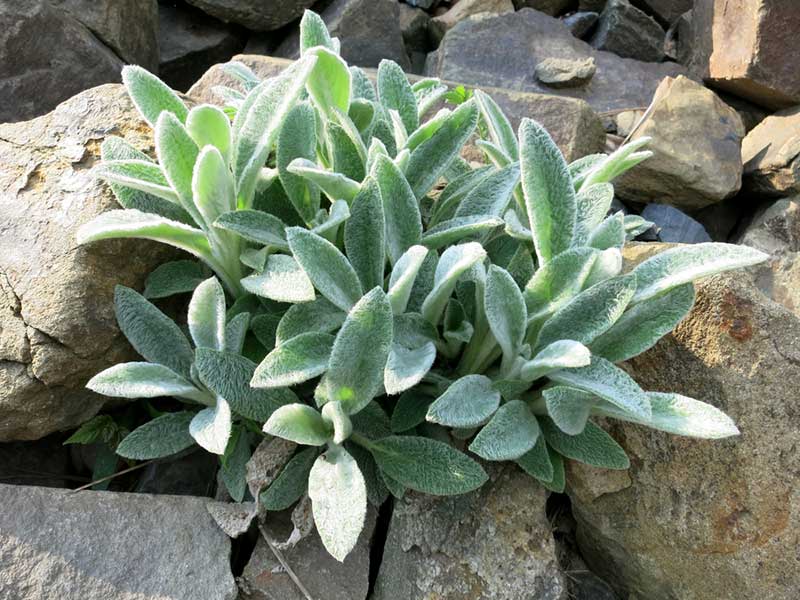 Lambs' ear is a very low maintenance flower that has velvety leaves that feel almost wool-like. The plant gets its name because of its shape's similarity to a lamb's ear. It is a very pleasant flower to look at and its unique texture makes it a favorite of children and budding gardeners. It's a hardy plant that thrives in zones 4-8.
3. Plumbago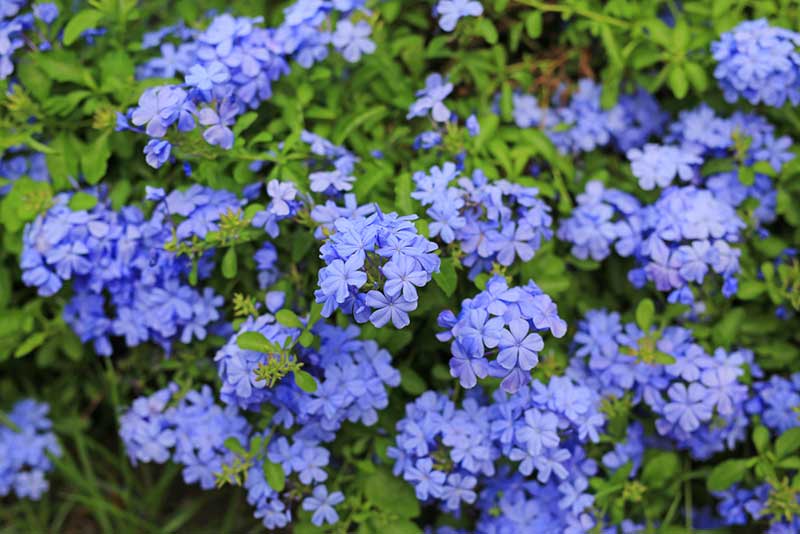 Plumbago is an absolutely stunning flower that is also known as the sky flower due to its sky-blue shade. It is technically a shrub, but it develops a multitude of blossoms that have a very sweet aroma. It blooms non-stop, making it an excellent choice as a border flower. It prefers to grow in zones 9-11.
4. Stokes' asters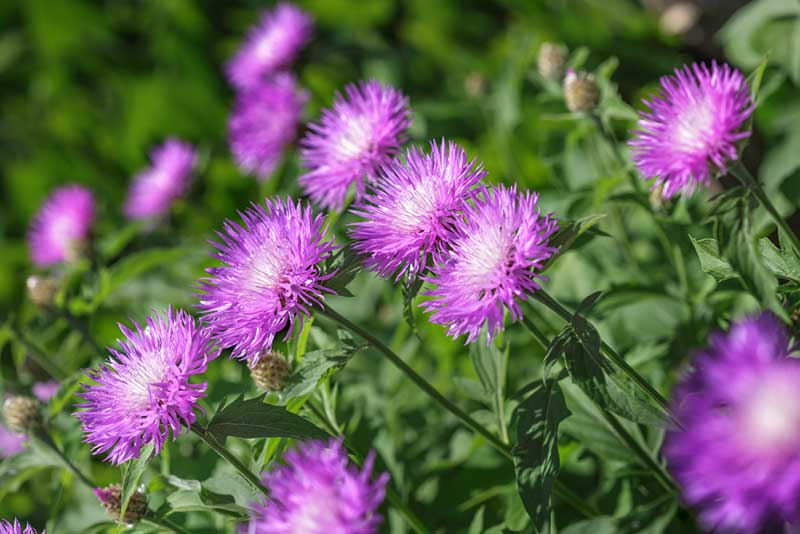 Stokes' asters will grow to be anywhere from 10-24 inches in height. It also plays well with other flowers, making it the perfect choice for a border flower that will mingle with additional plants inside a garden. This flower grows best in soil that is well drained and mildly acidic. This plant is native to the southeast and grows best in zones 8-9.
5. Lungworts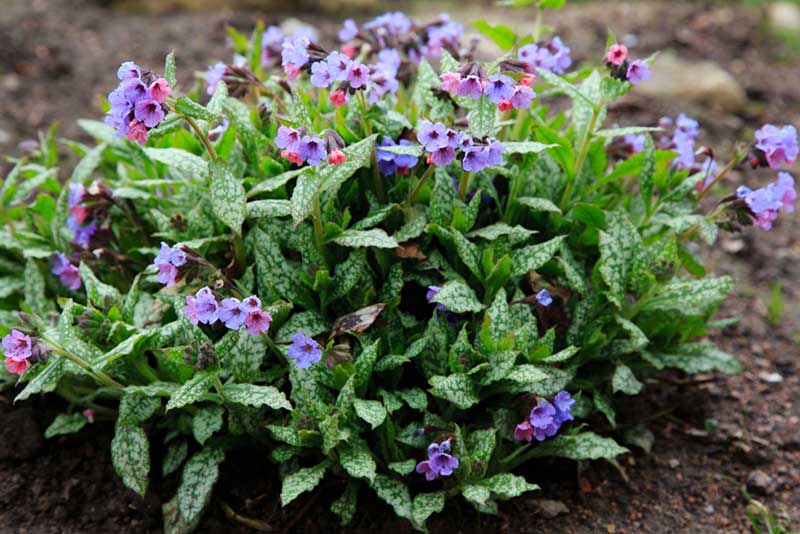 Also known as Pulmonaria or Mary's tears, lungwort thrives in the shade and grows well with other border plants such as hostas. The flower ranges in color from pure silver to a rich green shade. Lungwort flowers in the early spring and again in mid-winter. It has delicate trumpet-shaped flowers that vary in shade from purple to a pale blue. Lungwort prefers to grow in zones 4-8.
6. Astilbes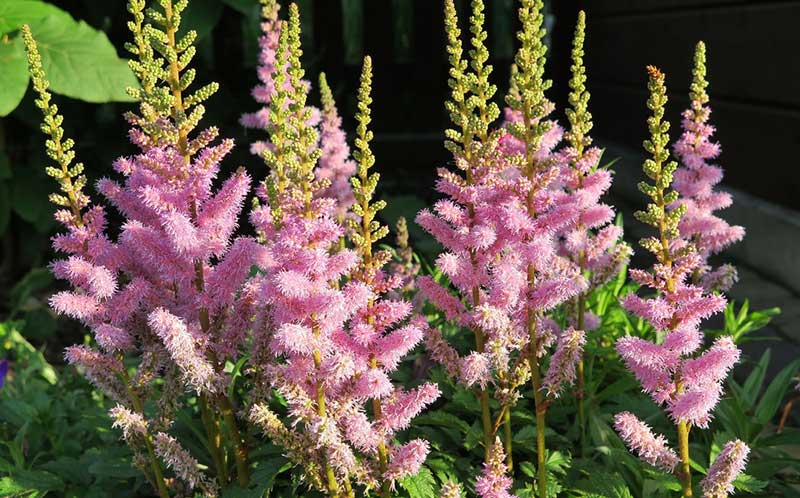 These are a true showstopper for the shady portion of your border. These flowers have tall, puffy blooms that look incredible when they are planted to tower over ground cover. Their blooms look similar to ferns and come in purples or pastel shades. Astilbes is known as one of the simplest perennial flowers to grow. It blooms for a long period of time. They do best in shady areas that receive a small bit of sunlight. They grow best in a cooler climate such as zones 3-8.
7. Heucherellas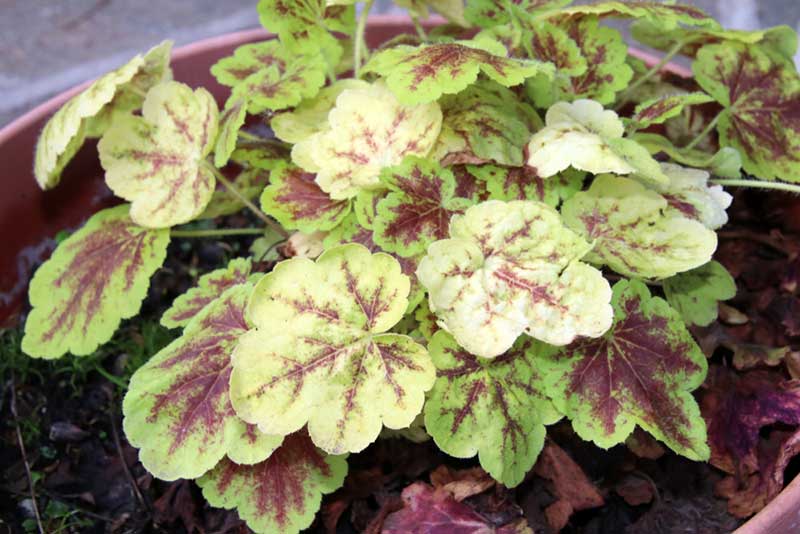 This plant is a mix of Heuchera (coral bells) and Tiarella (foamflower). It is a unique flower with pink to white flowers that bloom in mid-spring. Its best use as a border flower is to provide shade to other flowers. This groundcover flower has delicate, heart-shaped leaves that make it very appealing to the eye. Making sure soil is properly drained is crucial to this plant's success. Heucherella grows best in hardiness zones 4-9.
8. Snowdrop Anemones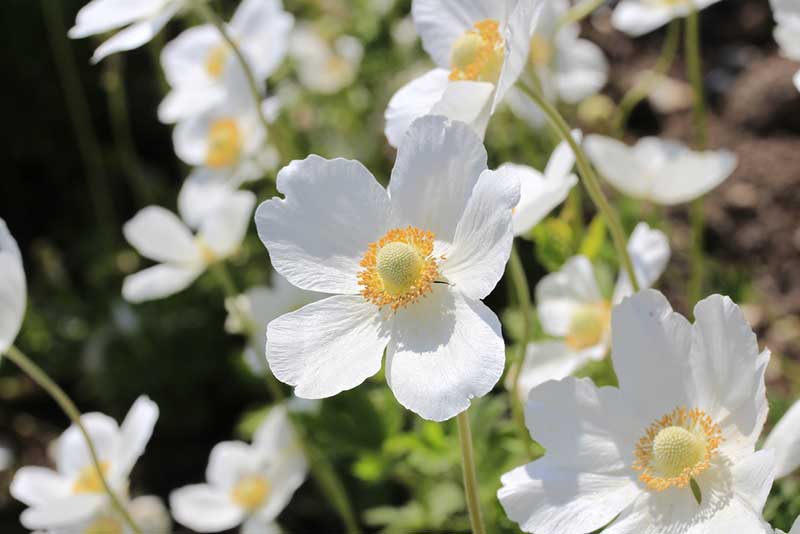 This delicate, charming little flower blooms in late spring to early summer and is characterized by white petals and a pale yellow center eye. It has a cluster of fern-like foliage at the bottom. Snowdrop anemones are excellent groundcover because they blossom in thick patches, making them perfect to plant to cover a tulip bulb before it blossoms. This is a fast-spreading plant that prefers full sun or minimal shade. This is a very versatile and hardy plant that will thrive in zones 3-9.
9. Goldenrod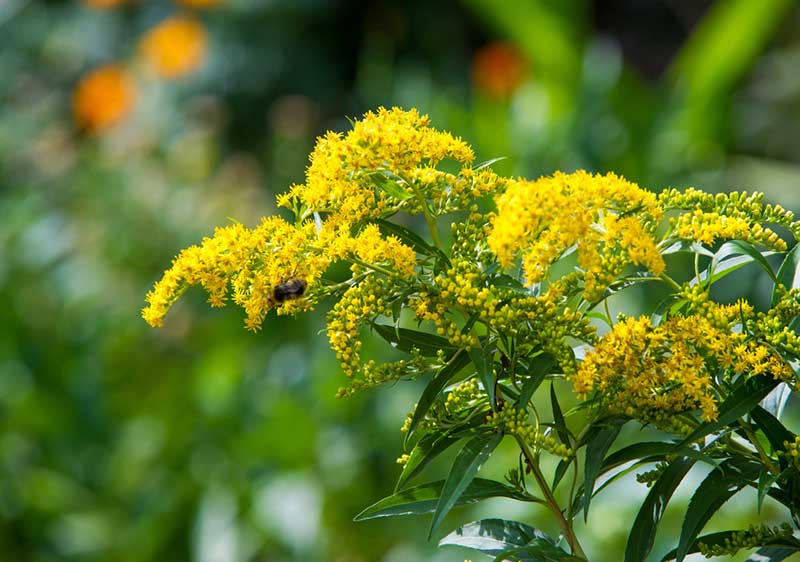 Also called solidago, this plant is often found naturally in meadows or prairies. It became popular during the 1980s and is a popular ingredient found in many teas. In fact, it's well-known for having general healing properties and is technically a member of the Sunflower set. The term goldenrod covers over 100 specials of similar flowers. The flower grows up to two feet in height and will grow well in zones 4-9.
10. Catmints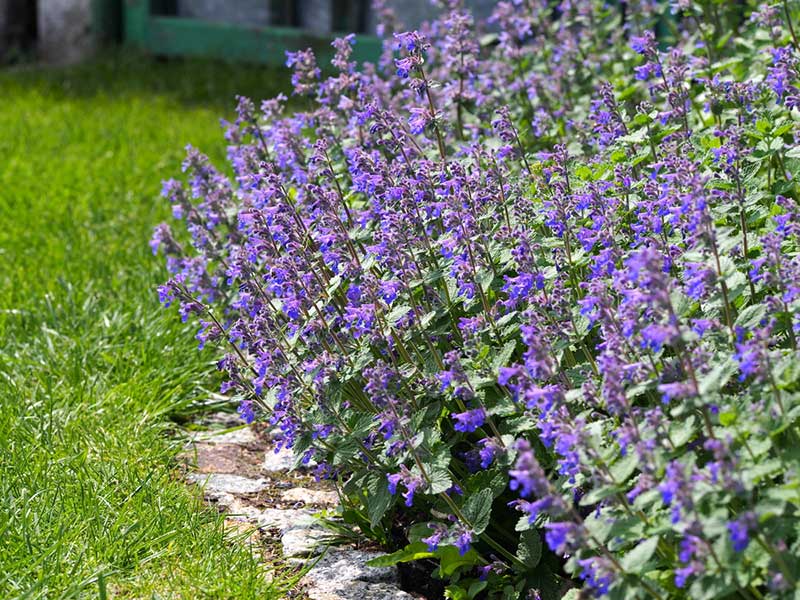 Catmints, also called Nepeta, are very easy to grow and make excellent border flowers. They come in many shades, including purple, blue, pink, and white. It is a member of the mint family that is technically related to catnip. It has spiky blooms that can grow up to 4 feet in height. Catmint as a long blooming season, making it excellent for garden borders. Catmint will grow best if it receives full sun in well-drained soil. It has a summer bloom and then another in the fall. It grows well in zones 3-9.