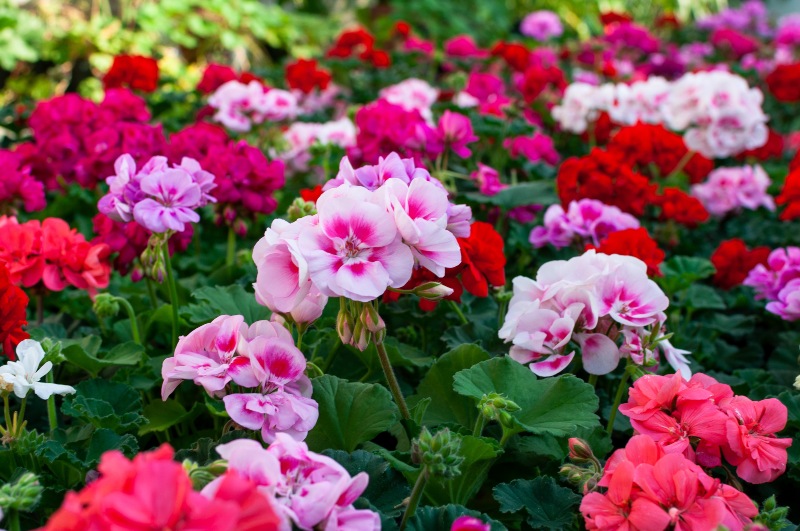 Since moving my family to Colorado earlier this year, I have found that growing perennials in the mountainous region can be difficult.
Some plants will not grow in the harsh sun and limited rain that you find in Colorado, but some perennials will grow easily at a higher elevation.
Though, they may have difficulties blooming during the first growing season as they become established in this area.
Some of my favorite perennials to grow in Colorado are covered in this list.
Salvia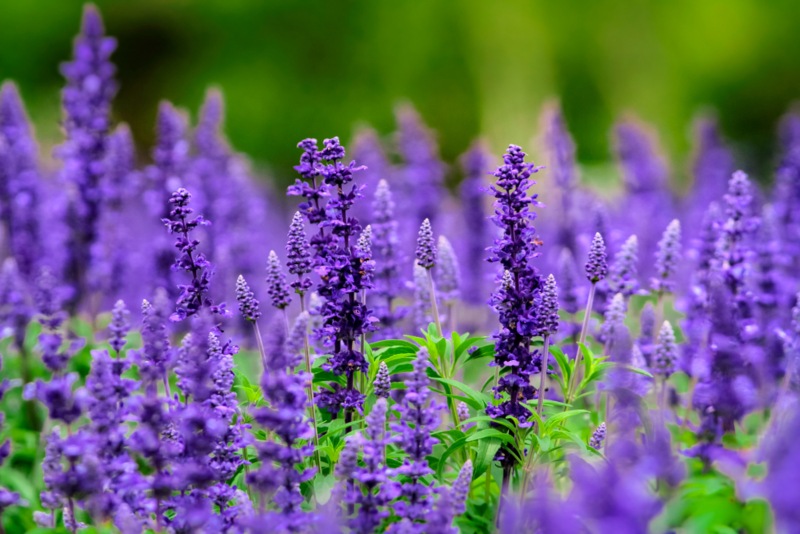 If you like having hummingbirds around your garden space, then salvia is a great plant to grow. It has tubular blooms that are commonly bright red in color, but they can be pink, purple, and blue as well. Salvia needs a lot of sun to thrive, so the full sun conditions that you get in Colorado will be great for growing it. Soil should be well-drained as well.
Lavender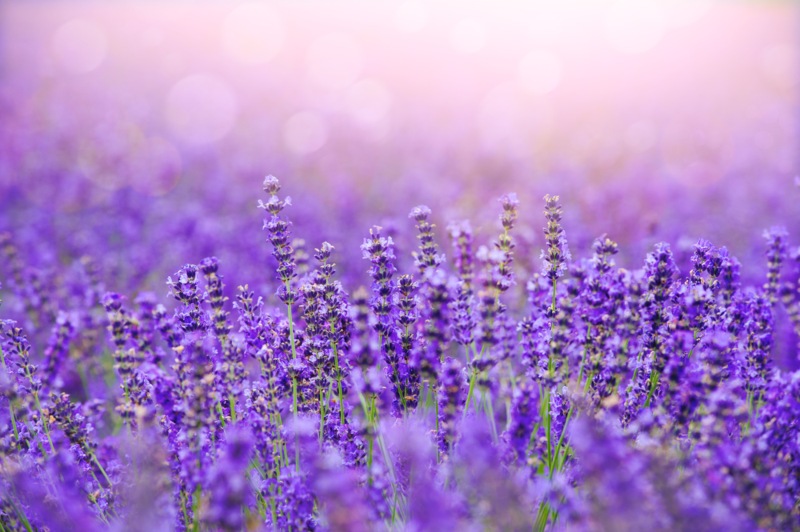 Do you love the smell of lavender? Well, if you live in Colorado, this plant is simple to grow and will make your garden smell amazing. It is light purple in color when it blooms, and the plant can easily grow to be two feet tall when it is planted in soil that drains well and receives full sunlight for the majority of the day.
Poppy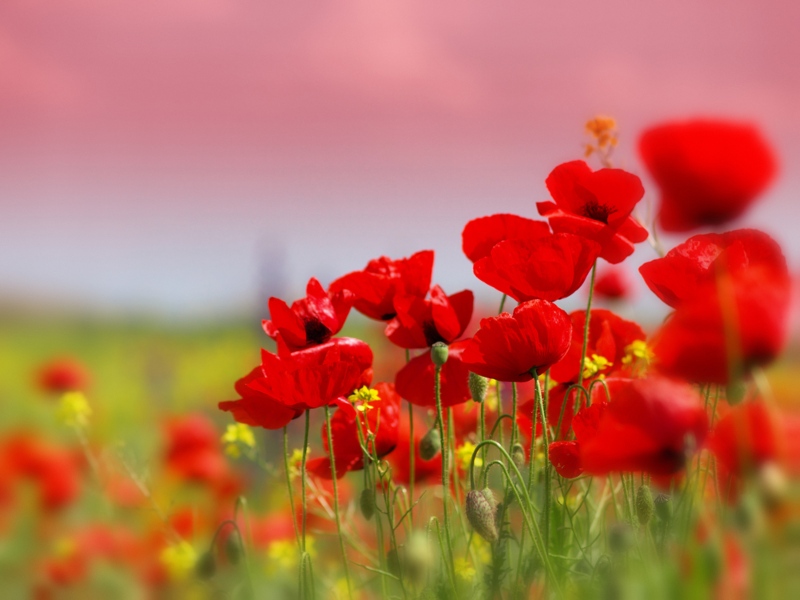 Poppies come in bright red and orange colors that will brighten your garden. They tend to do well in direct sunlight and soil that is well-draining. It needs at least six hours of sunlight a day to really thrive. This plant does not need a lot of extra water when growing outdoors, but it needs to be pruned to prevent leggy growth.
Sedum

I love how sedum looks in my garden. It can quickly grow to be about 24 inches in height, so they can add a bit of height to your garden. The blooms are typically a shade of pink, and they do not require much care to grow. Just give the plant plenty of direct sunlight, moderate water, and well-drained soil, and it will thrive in Colorado.
Russian Sage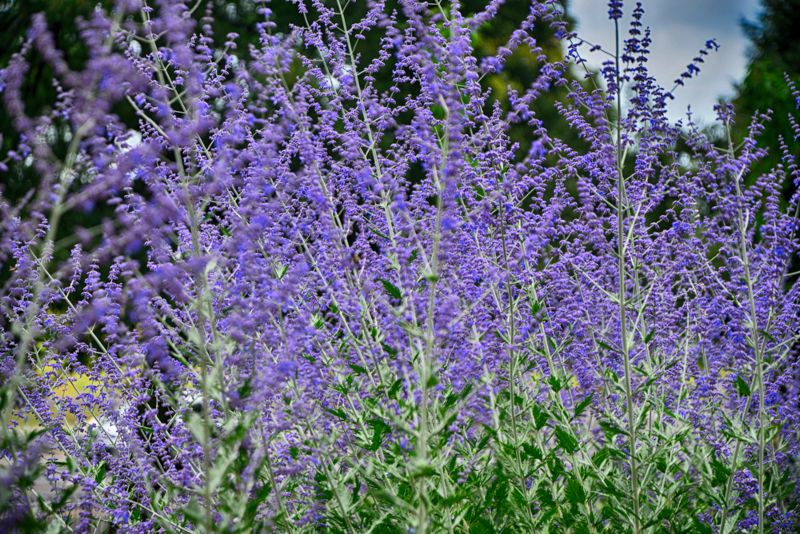 Russian sage is a plant that is easy to grow because it does not require a lot of rain to survive, and it can grow in sunny conditions or the shade. It does need soil that drains well so that the roots don't get overly wet. The plant is purple, which will look lovely in most gardens, especially next to plants that are darker in color.
Lupine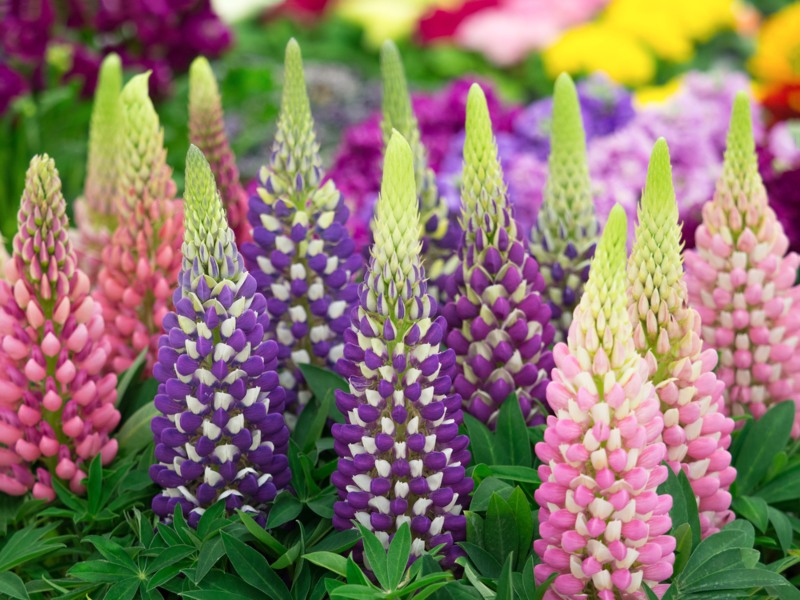 Lupine is a plant that grows in USDA zones three to seven, and they are straightforward to care for. This is a very tall plant that can grow to be 5 feet in height. Blooms can be a myriad of colors that range from red and orange to white and purple. They need at least partials sun to grow, and it's important to plant them in well-draining soil that is somewhat acidic.
Geranium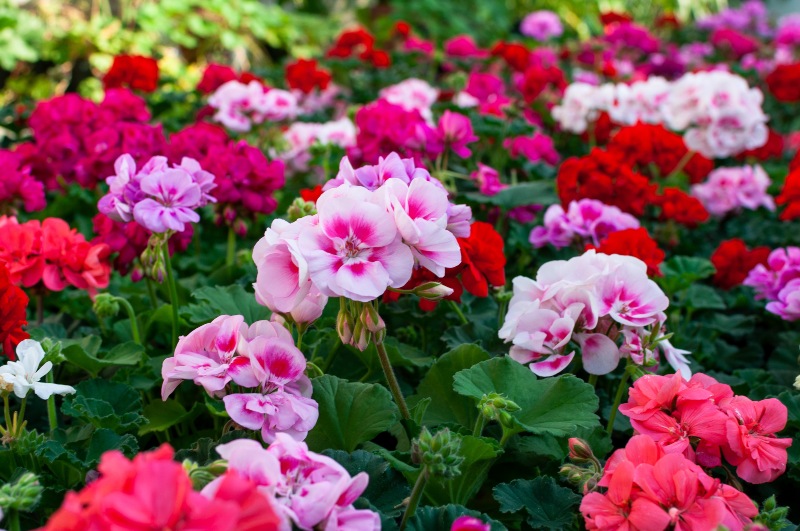 Another plant that I find works well in my Colorado garden is geranium. It is a hardy plant that will attract pollinators such as bees and butterflies to the area. Blooms are very colorful on this plant and can be seen from late spring until early fall. They need to grow in well-drained soil, but they are not particular about the amount of sunlight they get.
Echinacea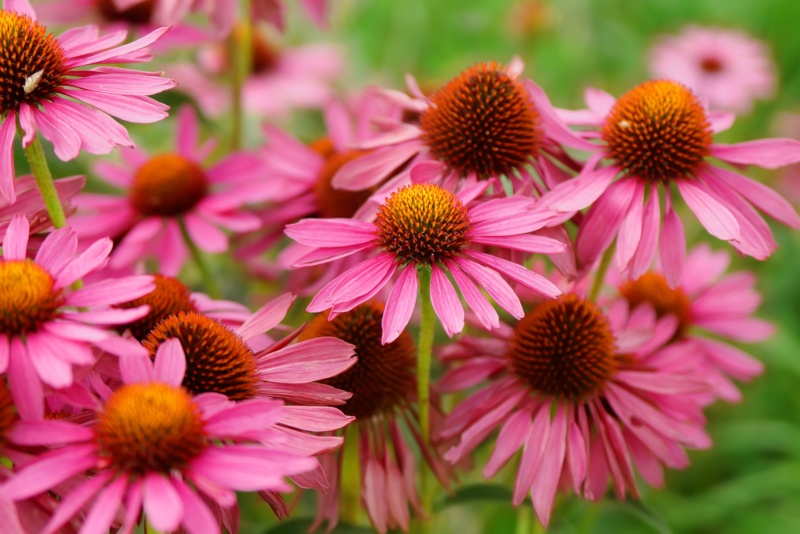 Echinacea is a plant that will add bright color to your space. Its petals are pink, and the center is a shade of gold that will attract pollinators. It needs full to partial sunshine throughout the day, and it should have direct sun for at least four hours a day. It grows best in rocky soil that does not hold moisture.
Coral Bells (Heuchera)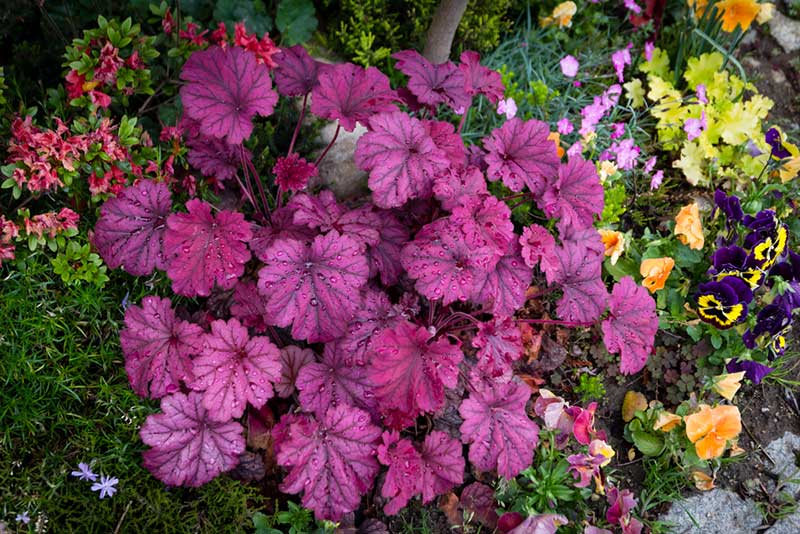 If you are looking for bright flowers to brighten your garden, then the pink and purple blooms of the coral bells should be considered. It can easily grow to be about three feet in height, and it does not require much to take care of the plant. It prefers full sun for at least part of the day, but it also needs soil that drains well and an average amount of water.
Honeysuckle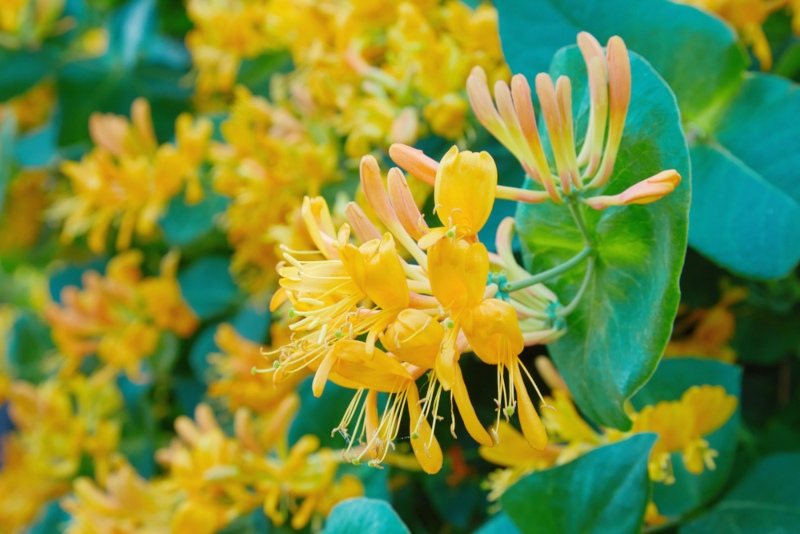 Honeysuckle is a plant that I have always loved. The sweet smell of the blooms will attract hummingbirds to your garden. They grow well in full sun to partial shade, and they need well-drained soil to survive. Flowers are typically red, orange, or yellow, and the plant can quickly grow to be up to 6 feet tall.