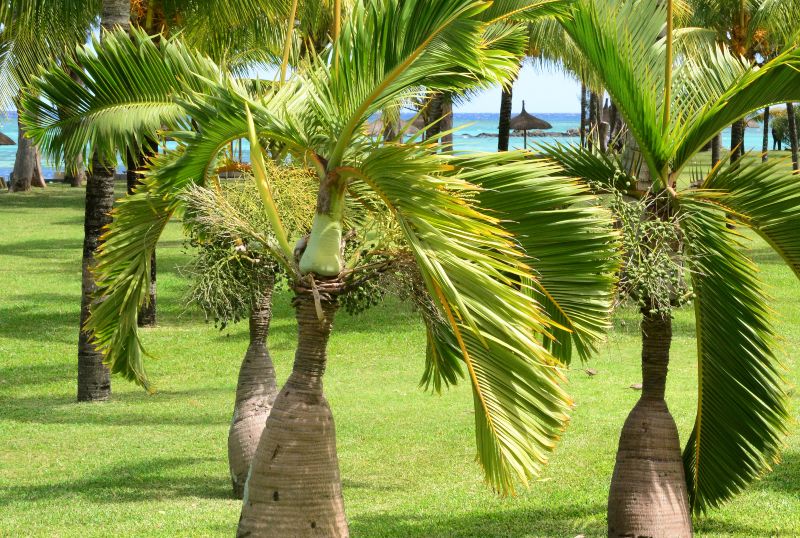 I recently moved to Florida, and because I lived in the northern part of the country before this point, I decided that I wanted to plant some small palm trees in my garden to make my outdoor space look more like I lived in Florida.
Let's take a look at some of the small palm trees that I found; each variety is under 20 feet tall.
1. "Christmas Palm" – Adonidia Palm (Adonidia merrillii)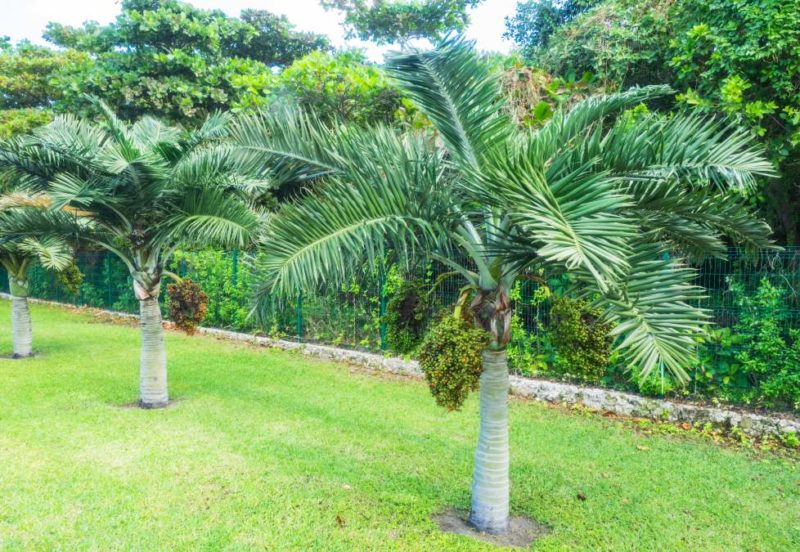 This is a palm that is easy to care for. It looks like a miniature royal palm and can be about 15 feet tall when mature. It will grow best in full sun; in fact, too much shade will give it a skinny trunk. It's a salt-tolerant plant that is deer-resistant.
2. Areca Palm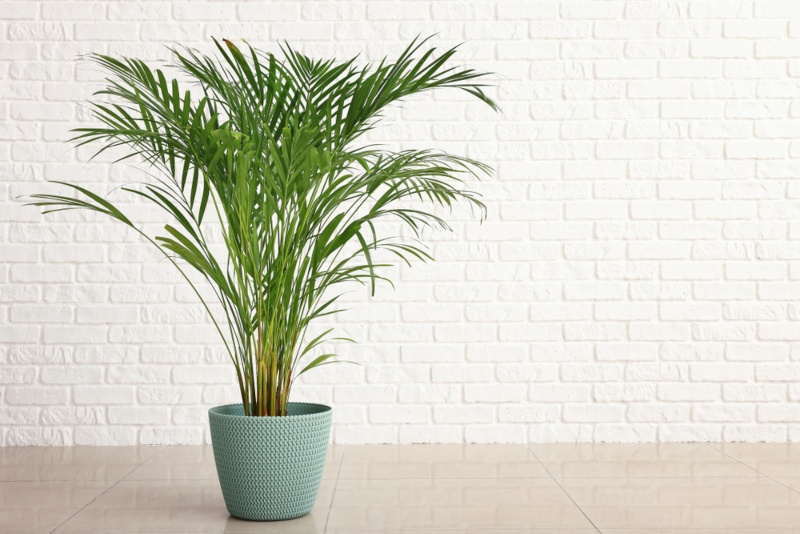 This feathery palm can grow to be six to seven feet in height. Bright indirect sunlight is best for this palm, and if the palm stops growing, it most likely needs to be repotted. An areca palm can live up to 10 years.
3. Arenga Palm (Dwarf Sugar Palm)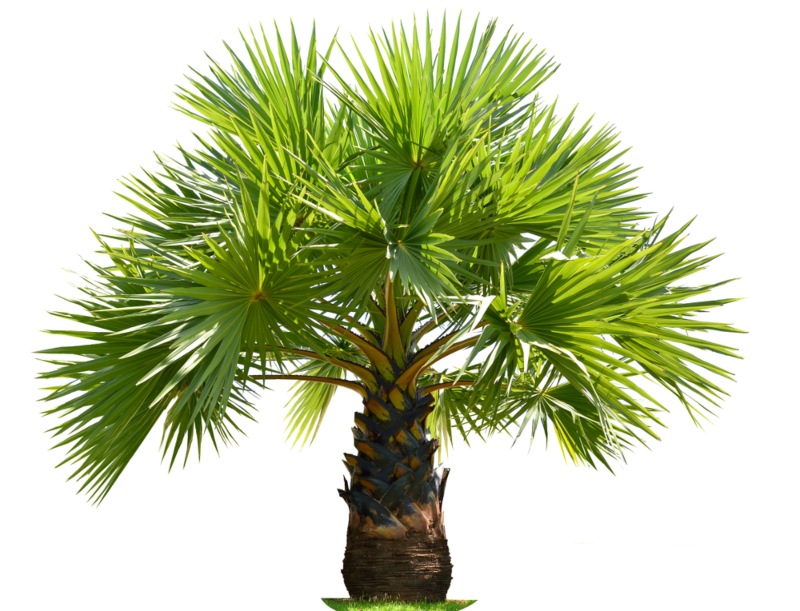 The Dwarf Sugar Palm is a plant that has multiple trunks and large-leafed fronds that can make a great hedge in your garden space. It can grow to be eight feet tall and easily 15 feet wide. These are relatively cold tolerant, and they prefer well-drained soil and full sun to grow.
4. Arikury Palm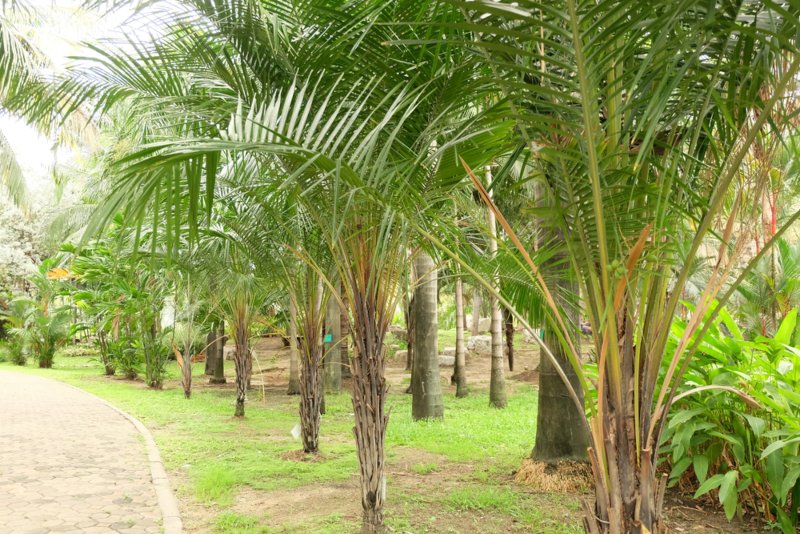 This small palm will only grow to be about four to six feet tall. It has a unique trunk where the fronds jut out separately. The fronds can actually grow to be three feet long. These will grow well in partial shade, but they can tolerate full sun as well.
5. Bamboo Palm (Chamaedorea elegans)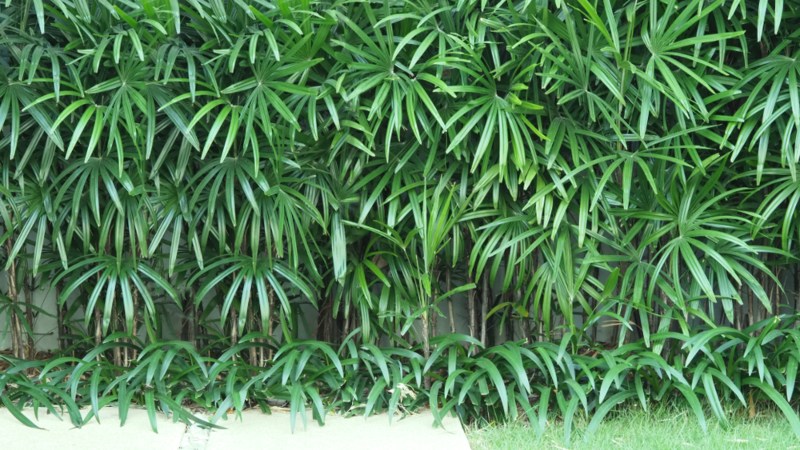 A bamboo palm is a tree that can grow to be anywhere between four feet and 12 feet tall. It is a relatively erect plant that will have several stems growing out of the soil. It will grow best in rich soil, indirect sun, and away from any air vents in your home.
6. Bottle Palm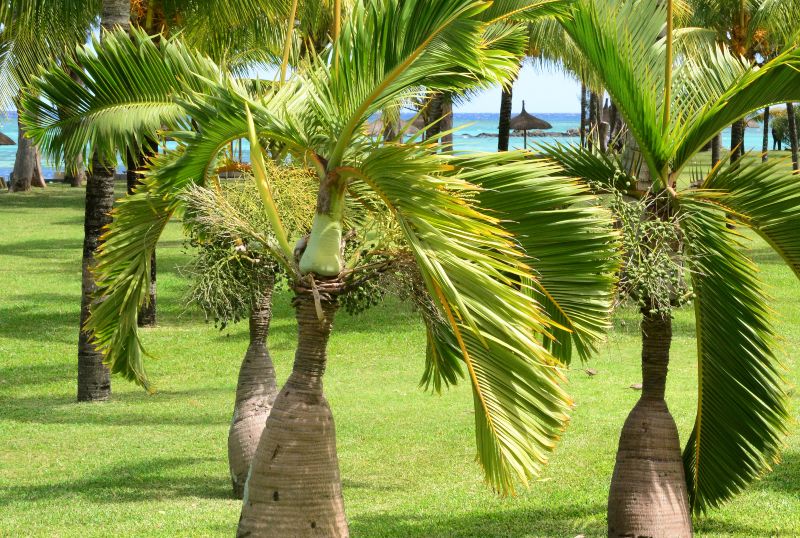 This tree is named after its unique trunk. It is sensitive to cold climates, so it will prefer to grow in partial to full sun. The plant will only have four to six fronds in total, which is part of the unique look that it has.
7. Cat Palm (Chamaedorea cataractarum)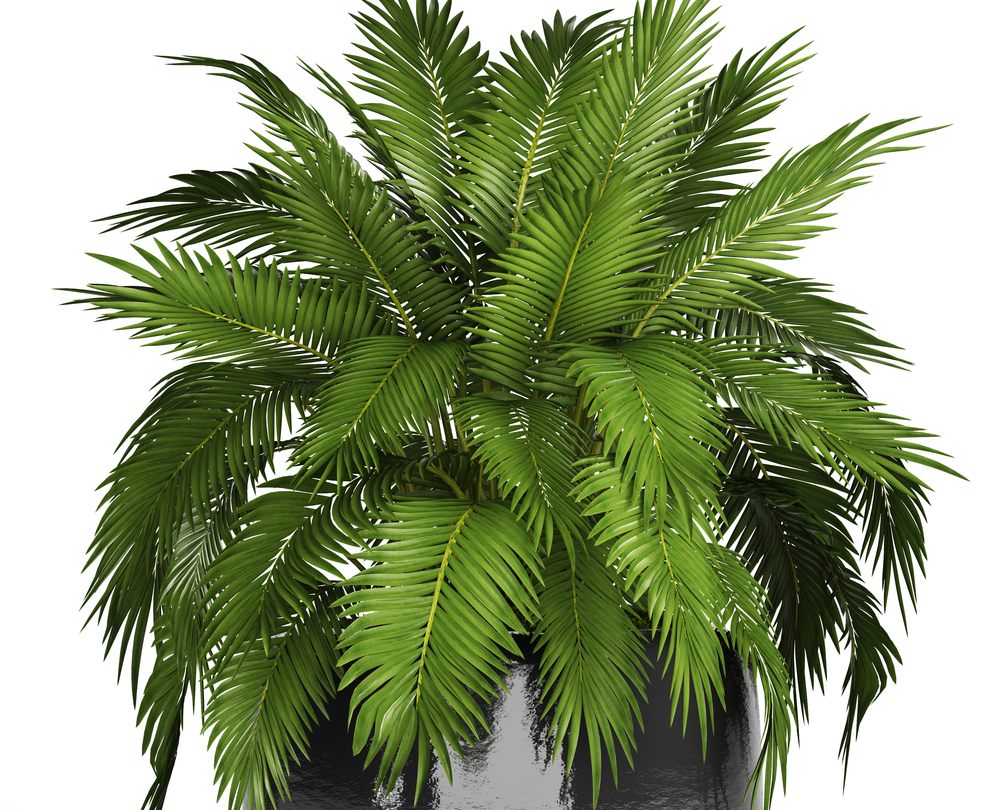 This is a palm that looks very similar to the areca palm that we looked at, but it has green leaf stems instead of yellow ones. This plant can grow to be eight feet tall, and it will do well in soil that is well-drained and full sun.
8. European Fan Palm (Chamaerops humilis)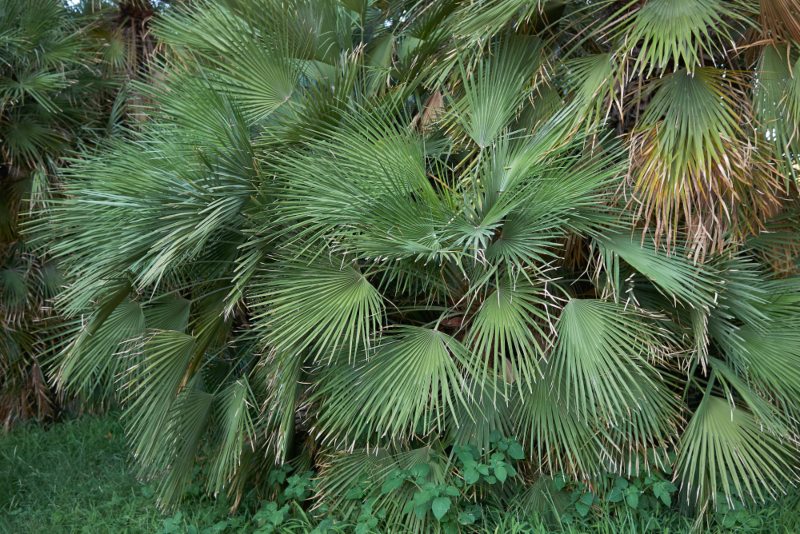 This slow-growing palm is one of the easiest to care for. It has a multi-trunk design that is very compact. The fronds are green and silver, and it can grow to be between eight and 10 feet. It is moderately salt-tolerant, so it will be fine if sprayed by the ocean.
9. Florida Thatch Palm (Thrinax radiata)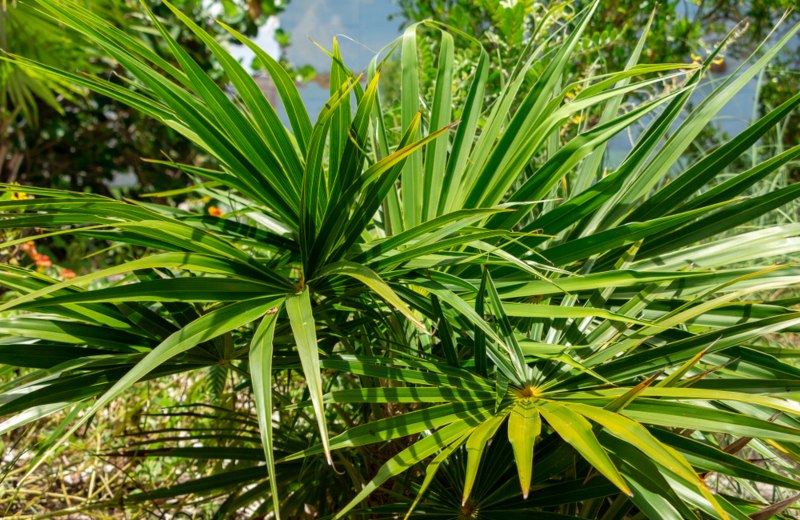 Florida's thatch palm is a common plant that you will see in the center of most highways in the state. They are low to the ground plants that are slow to grow. This plant is cold-sensitive, so it will only grow in zone 10 and above.
10. Lady Palm (Rhapis excelsa)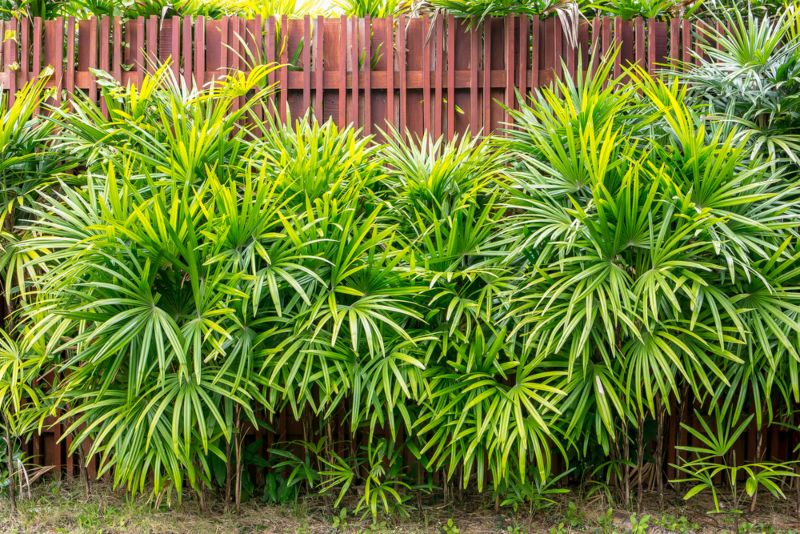 Lady Palm is a well-known variety of palm that can easily be grown indoors across the globe. It will only grow to be about 14 feet tall, and it's a cold-hardy plant that will tolerate temperatures 50 and 70 degrees Fahrenheit. Partial sun and moist, well-drained soil will be best for its growth.
11. Pachypodium lamerei (Madagascar Palm)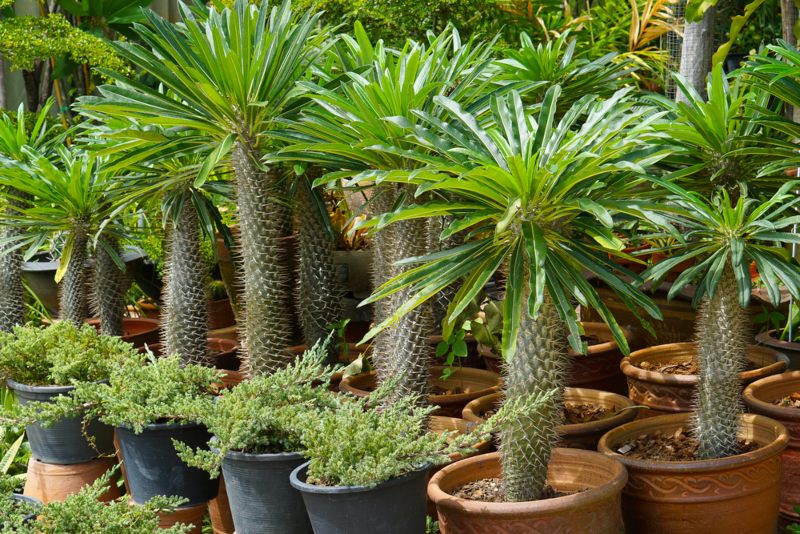 This is a small succulent palm that can grow to be 15 feet when grown outdoors. It has a spindly trunk that is covered in spines, and it will grow best in full sun, well-drained soil, and temperatures above 70 degrees Fahrenheit.
12. Pindo Palm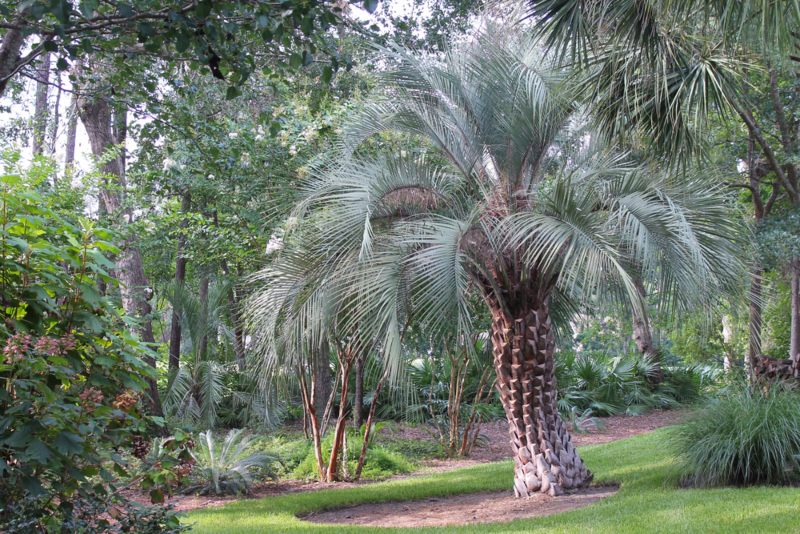 This is a fast-growing palm that will tolerate cold temperatures, so they can even be found growing in the Carolinas. They grow to be about 15 feet tall. It can grow in partial shade or full sun, and it needs soil that is salt-tolerant and well-draining.
13. Pygmy Date Palm
This plant, which will be six to 10 feet tall at maturity, can grow in full sun or partial shade. It requires fertile, well-drained soil to flourish and a regular watering schedule. If it grows in soil with a pH that is above seven, the fronds could develop spots because of a magnesium or potassium deficiency.
14. Windmill Palm (Trachycarpus fortunei)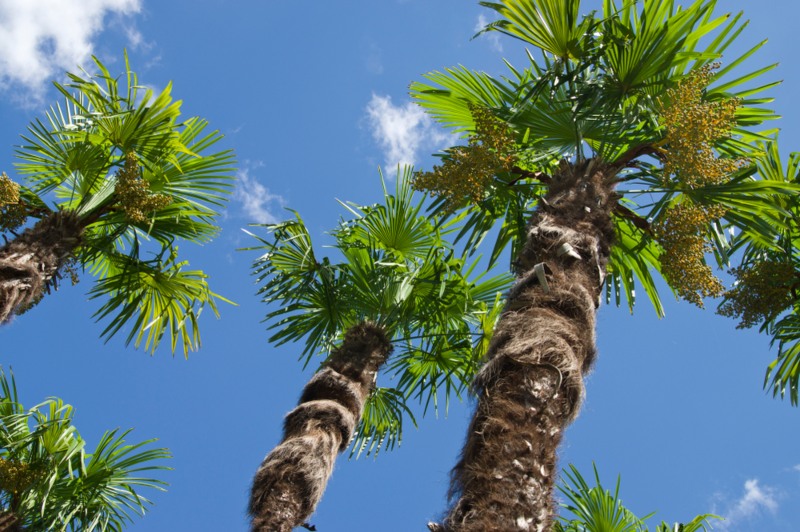 The compact crown of this palm is quite attractive, and it's one of the palms that can survive cold temperatures down to 10 degrees Fahrenheit. Most of these plants will be between 10 and 20 feet tall. It will grow best in a semi-shady location, and it will need soil that has good drainage. The leaves are fragile, so it should be sheltered from the wind.
15. Silver Saw Palmetto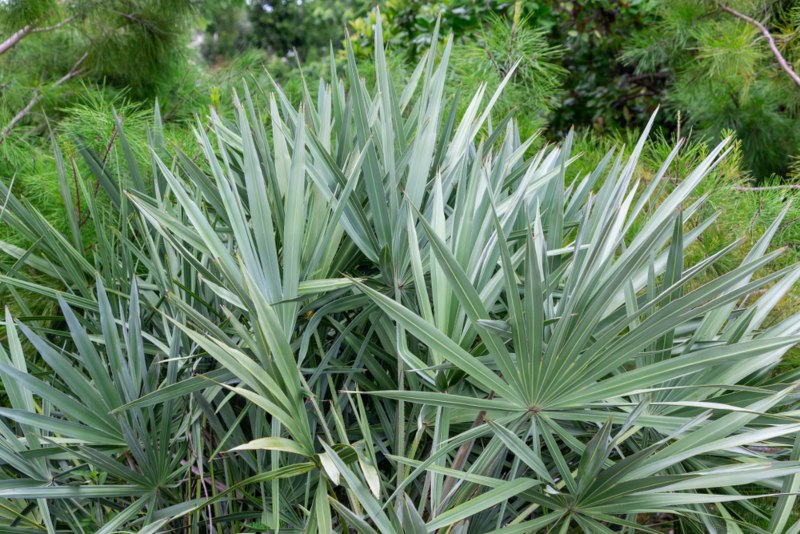 The fronds of this palm tree have saw-like teeth that help keep it safe. It can grow to be up to six feet tall, and it has a high salt tolerance, so it works well for homes on the beach. This palm is very easy to maintain; it's drought-tolerant, and it does not need good soil to grow in.