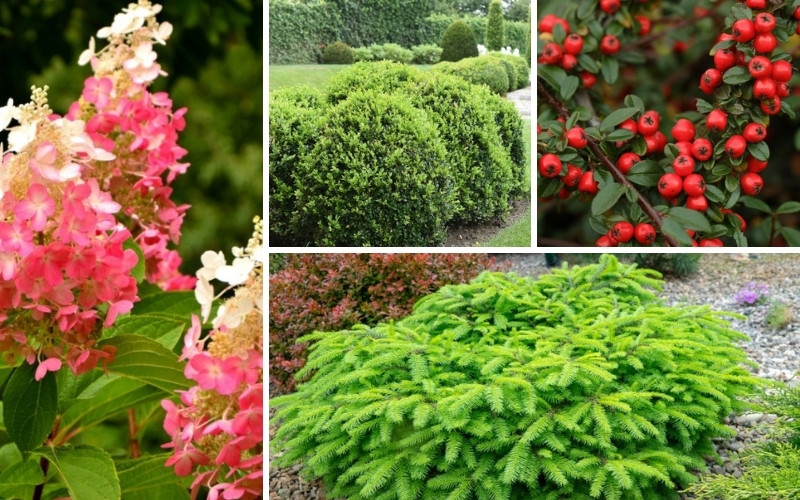 As houses in modern neighborhoods get larger, yards get smaller, which means much less garden room. Combining this limited space with the minimal spare time and quickly shrinking garden budget, it makes sense that full-size shrubs are sometimes out of the question.
However, this doesn't mean you have to forego bushes completely. Dwarf shrubs look great, are easy to care for (in many cases), and will help you add the green look you want to your outdoor space. Keep reading to learn about our top picks for dwarf shrubs.
1. Franklin's Gem Boxwood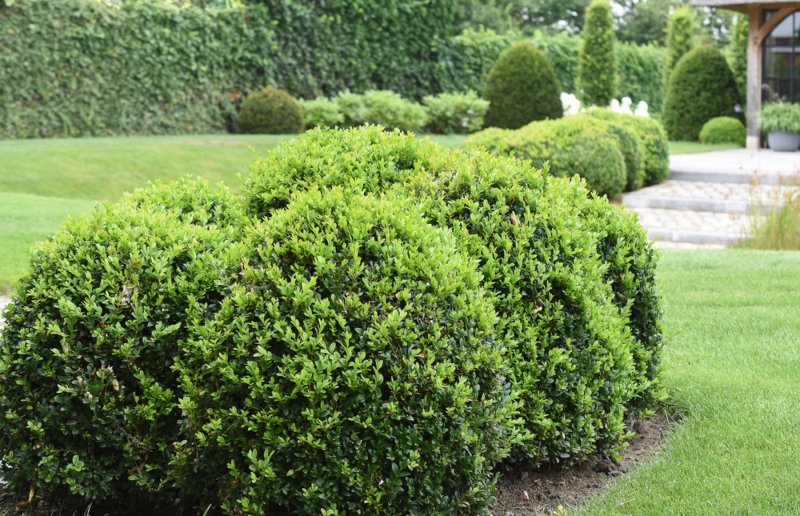 Boxwood shrubs are considered the "king of evergreens." The shrugs are low maintenance, provide your yard with color year-round, and are resistant to insects, diseases, and deer.
Even better, Franklin's Gem will grow in many different sizes and shapes. It is a low-growing shrub and will only reach about two feet in height. When you prune it regularly, it can help add a formal, almost elegant look to your landscape.
2. Sapphire Surf Bluebeard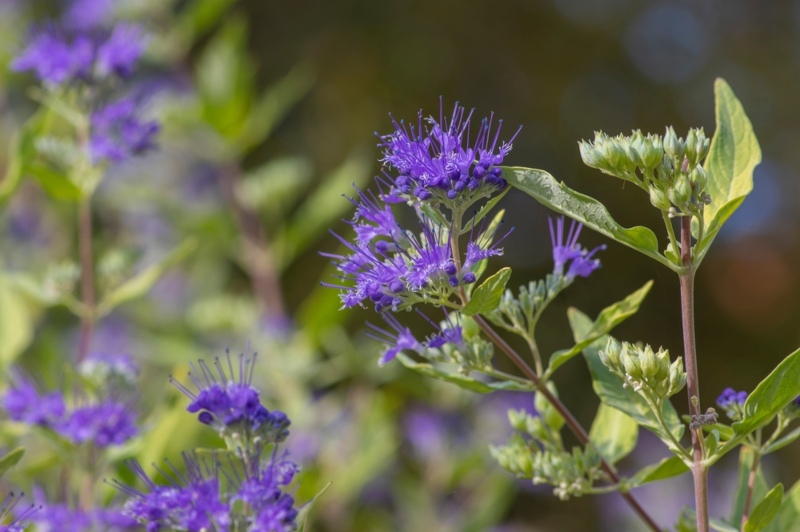 Some of the perennials in your garden will outgrow this dwarf shrub, which will only grow to about two feet tall. You can grow it as an accent plant or group a few of them together for a bigger, more visually appealing impact.
The Sapphire Surf Bluebeard will grow all year when it is in full sun. The blooms are really the best part of the bush. The purplish-blue flowers are beautiful when in full bloom.
3. Flare Hydrangea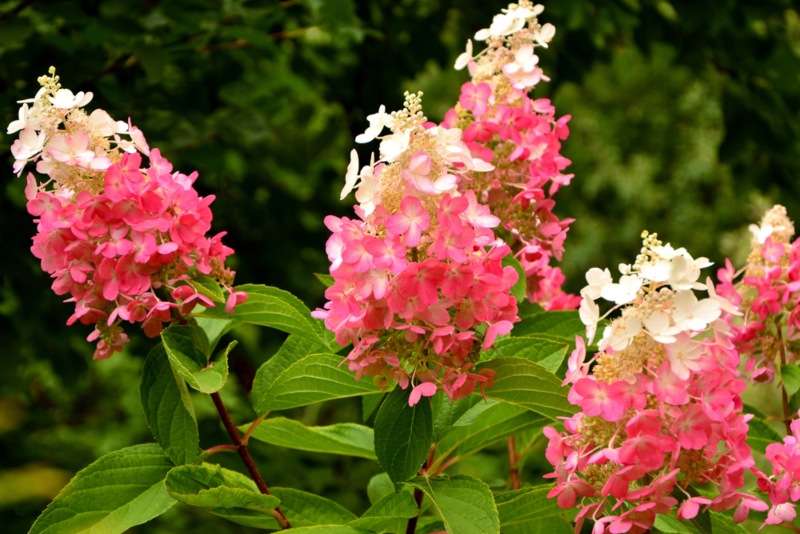 Considered a compact panicle hydrangea, its top height is somewhere between two and three feet. It is just as wide, making it a compact flowering shrub that is the perfect size for smaller yards or for anyone who wants to avoid having to prune their hydrangea bushes "just right" to ensure they bloom.
Also, this style of hydrangea doesn't experience bud freeze. The cone-shaped flowers will be white when they first open but turn to a reddish-pink shade as they get older.
Make sure to plant the hydrangea, where it will get four to six hours of full sun daily, and you will get beautiful blooms all summer long.
4. Magic Carpet Spirea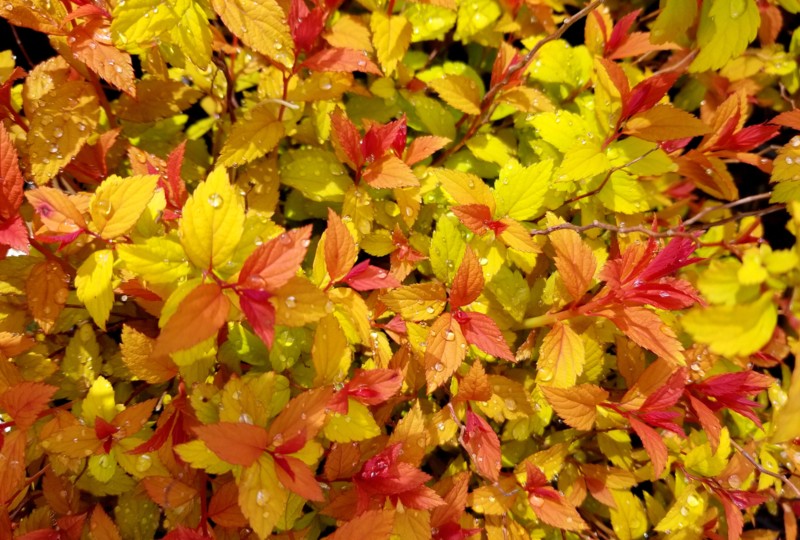 Magic Carpet Spirea is a great choice if you want to add to your home's curb appeal. The new foliage is red as it grows and, once mature, is a golden color. To make it really pop, add black mulch to the bed.
Even though the beautiful foliage is enough to include this shrub in your landscape design, the addition of pink flowers in late spring help its cause.
When fully grown, the shrub will only be about 18″ to 24″ tall.
5. Firedance Dogwood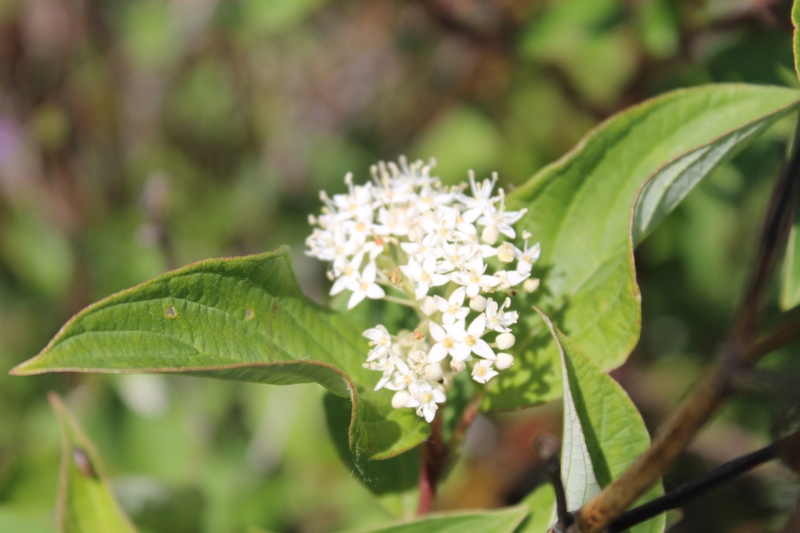 You can find dogwood in several sizes and shapes, including dwarf. If you are searching for smaller shrubs to add to your landscape, this is a good one to consider.
The Firedance cultivar produces reddish-purple foliage during the fall. It also only grows three to four feet high (which is slightly taller than the others. It also prefers to be in full sun. It is a great option for most slopes, rain gardens, and soil.
Along with the beautiful leaves, it also produces white berries, making it appealing every season.
6. Nightglow Diervilla
A small yet sturdy shrug, this compact cultivar of the honeysuckle bush offers a lot in its small package. The deep burgundy foliage will reach around two to three feet tall and about the same width when fully grown. One of the most appealing aspects is that no pruning is needed.
It also produces clusters of trumpet-shaped, canary yellow flowers from spring to summer. These attract hummingbirds, butterflies, and bees. To thrive, the nightglow Diervilla requires a minimum of six full hours of sun per day.
7. Dwarf Norway Spruce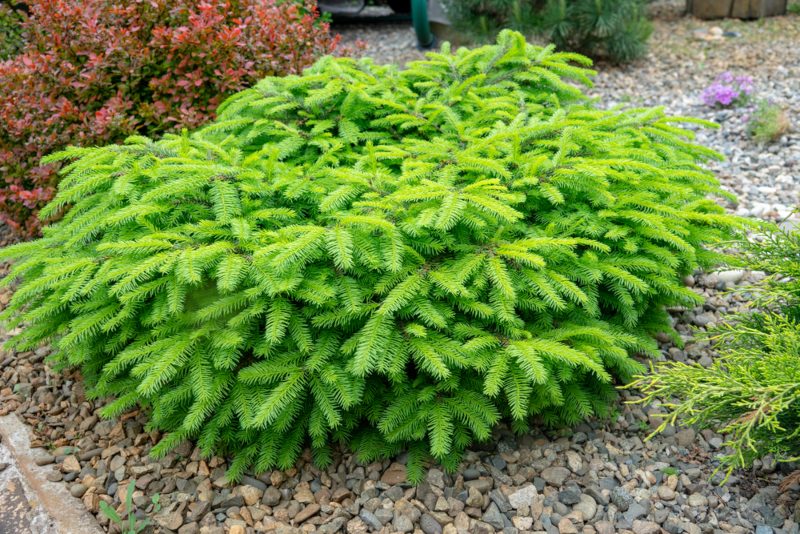 The dwarf Norway spruce grows round and won't grow too big. They look nice as an accent piece at the front of your garden beds.
Nothing really bothers them, either, as they are a hardy shrub. Fully grown, it will only reach about two to three feet in height. This is a great evergreen option if you want year-round appeal to your garden.
8. Coral Beauty Cotoneaster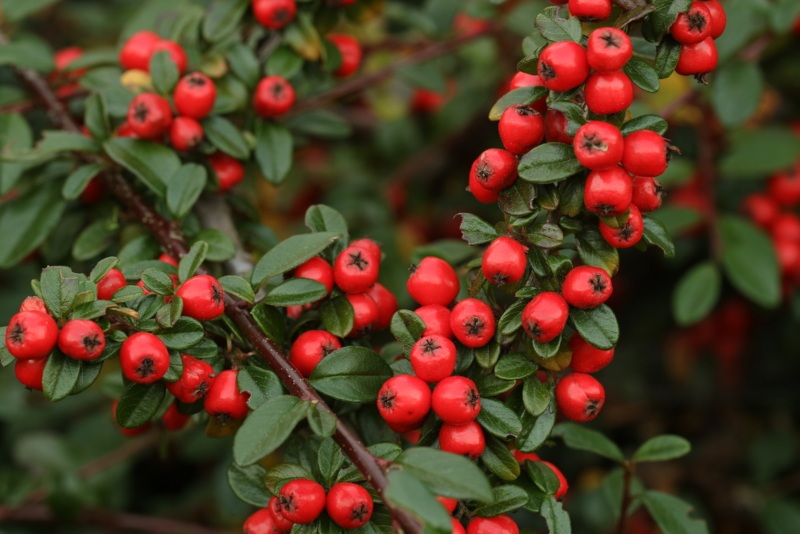 Featuring small and fragrant white flowers in the early part of summer and coral berries in fall and winter, this is a small, low-growing shrub that looks beautiful for several months.
It will only grow to about one to two feet tall and has dark green, dense, and glossy leaves. While the colors are enough to get anyone to plant it, you will also discover it attracts all types of birds to your yard.
9. Bella Bellissima Potentilla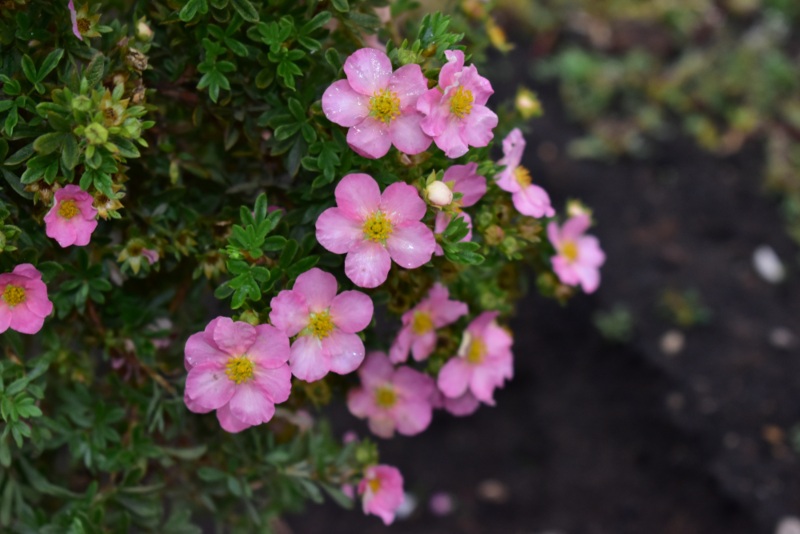 Another dwarf flowering shrub, this one not only looks beautiful and is very low maintenance, but it is also full of bright pink blooms. It will also provide shelter for all types of beneficial insects, which will only do good things for your garden and property.
The fully mature height of the shrub is just two to three feet, and it is equally as wide. It is full of blooms all spring and summer long. Taking time to shear and deadhead the bush will help it maintain the "clean" look you may want.
10. Pink Elf French Hydrangea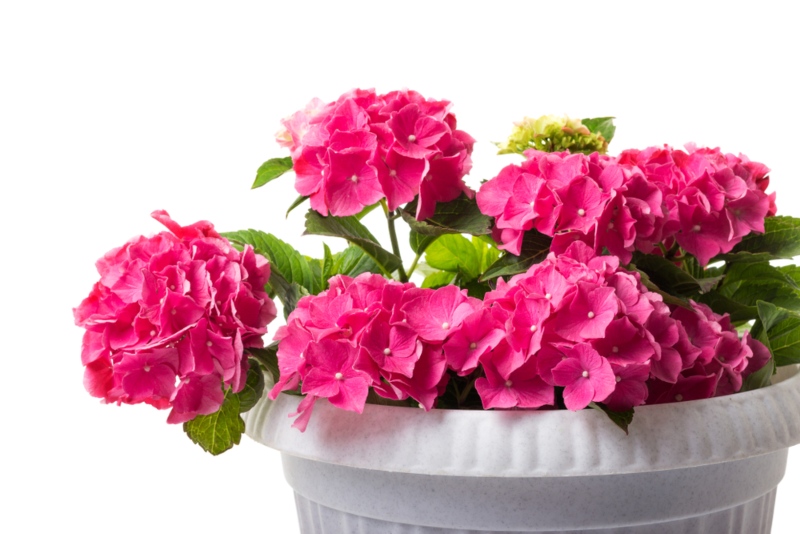 Is your goal to add some color to the dark corners in your garden? If so, this hydrangea bush is a great option. It is compact, with full height being just 18″, and it doesn't require much trimming or pruning to maintain a sharp, clean appearance.
The mophead-shaped blooms are rose pink and last a long time compared to some of the others on this list. Not only do the flowers look great on the bush, but they are great for a vase in your kitchen.
Choosing the Right Dwarf Shrub for You
As you can see, you have a lot of options when it comes to dwarf shrubs. Because of this, it is a good idea to get to know the options to find the ones that best suit your needs and property aesthetic.