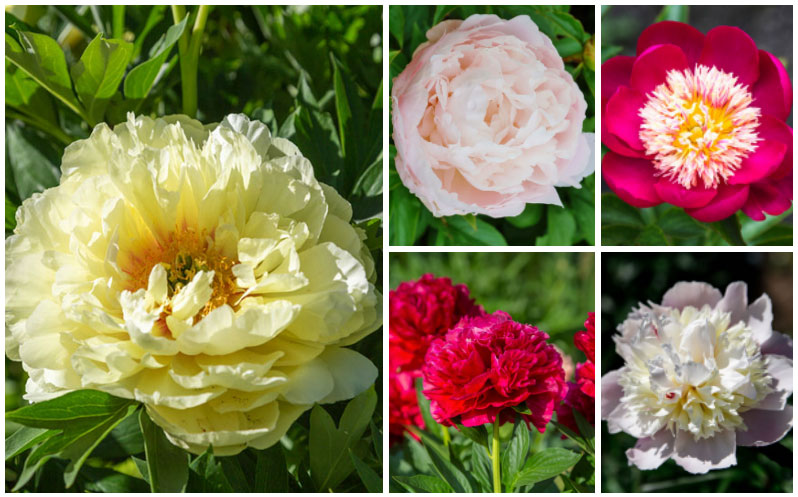 Peonies are show-stoppers. They add romance, life, and vibrant colors to your garden or backyard. Peonies have been grown for over 2000 years and are treasured for their exquisite flowers and sweet fragrances. Caring for your Peonies means that you'll always have extraordinary blooms, and later on, amazing cut flowers.
Different Types of Peonies
Peonies are staples in brides' bouquets with a wide range of varieties grouped into about 33 species. These perennials grow in hardiness zones 3 through 8 and love full sun, although they can tolerate partial sun exposure.
Most Peonies bloom for only 7 to 10 days, but they can last for about a week as cut flowers. Here are some of the most famous varieties.
1. Abalone Pearl
The sweet fragrance of this flower is what makes it very popular. It's one of the first bloomers with warm coral-pink petals and golden centers. The semi-double bowl-shaped blooms fade to creamy pink as the flowers age. The flowers attract butterflies and grow on top of glossy green leaves.
2. Athena
Athena is an eye-catching Peony with creamy-white cup-shaped petals that grow from raspberry flares. The center of each flower is packed with multiple golden-yellow stamens. These flowers bloom in early spring and are a bit resistant to the rain.
The green foliage of these perennials retains its color throughout the summer, reaching a height of 34 inches. However, it changes color towards the fall. This plant is an excellent border for a walk or driveway.
3. Bartzella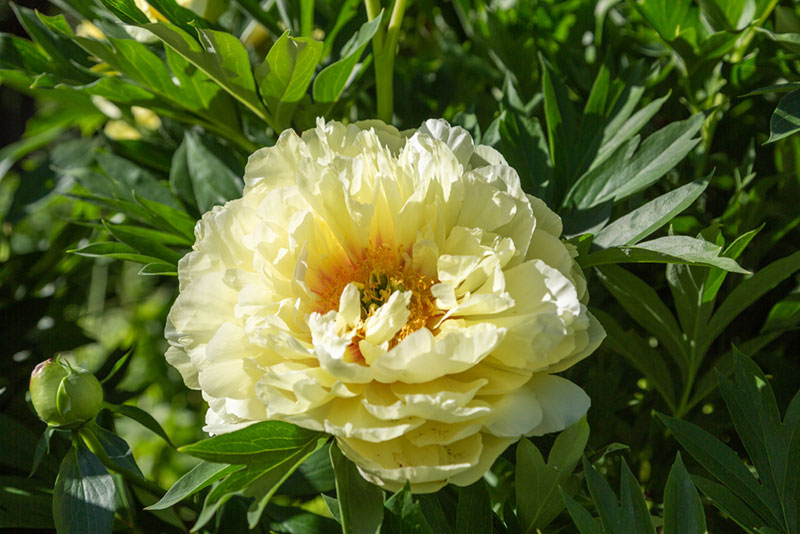 The very large luminous yellow flowers are delicately scarlet flushed in the heart. The plant will grow 30 blooms on the first year and 60 on the second, blooming in the late spring. The flowers emit a pleasant lemon scent.
Thanks to the many side buds, you should expect to see these beautiful flowers for 3 or 4 weeks. The Bartzella Peonies can live up to 50 years when you take care of them.
4. Clair de Lune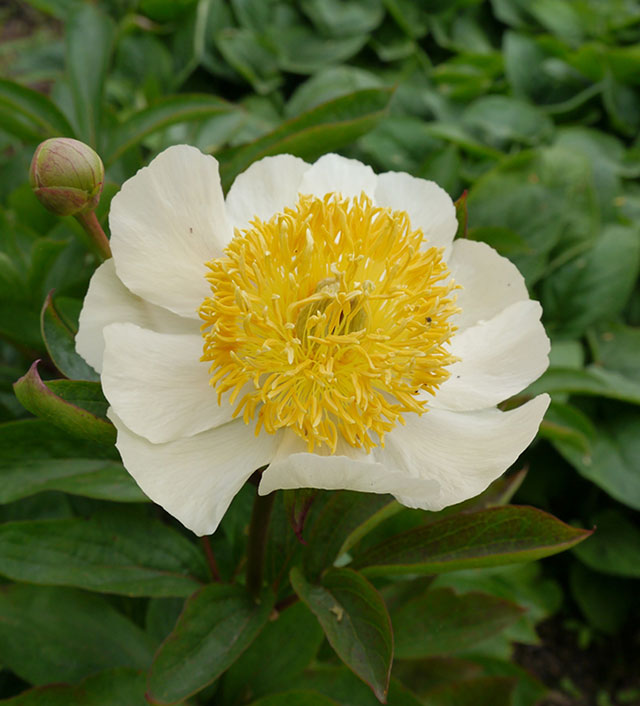 These perennials are very popular thanks to their crinkled creamy-yellow to ivory petals. The center is packed with golden-yellow stamens that attract butterflies. The flowers start to bloom in late spring and the foliage can reach a maximum height of 28 inches.
5. Henry Bockstoce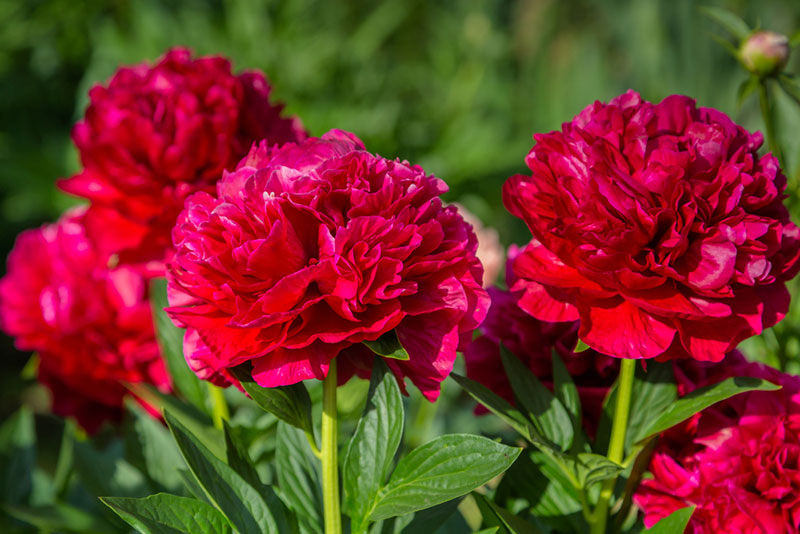 These are one of the most spectacular red double Peonies that you can add to your cottage, Japanese or courtyard garden. The rich-red flowers grow to an outstanding size of 8 inches wide. These flowers are very fragrant so they can be kept in beds near living areas.
6. Many Happy Returns
This Peony is slightly fragrant, but it's treasured by gardening enthusiasts for its warm reddish-pink blooms. The medium-sized flowers start blooming in late spring and are perfect for flower arrangements due to their distinctive shape. The foliage can reach a maximum height of 30 inches.
7. Port Royale
The wine-red petals of these flowers surround a center packed with sword-shaped petaloids of the same color, unlike other Peonies. Every stem will grow 3 to 4 buds of these flowers. They grow best in full sun but can tolerate a little shade.
8. Red Emperor
These flowers grow pink-red petals that look like they have white margins. The truth is that the color fades as the petals age, so you're likely to see multiple shades of these dazzling blooms. The Red Emperor flowers bloom in late spring and will last until early summer, growing on foliage that can reach a height of 32 inches.
9. Bowl of Cream
White flowers' lovers adore this rich creamy-white flower for its big inner petals that almost hide the golden stamens. The flowers reach 12 inches in diameter and are complemented by the dark green foliage. These blooms are slightly fragrant so they will make exceptional cut flowers when you take them inside.
10. Bride's Dream
The white guard petals of these flowers surround thin creamy petaloids. This Peony is going to have lots of side buds providing a continuous display of these noticeable flowers. The foliage reaches a height of 30 inches and can withstand spring rain.
11. Golly Peony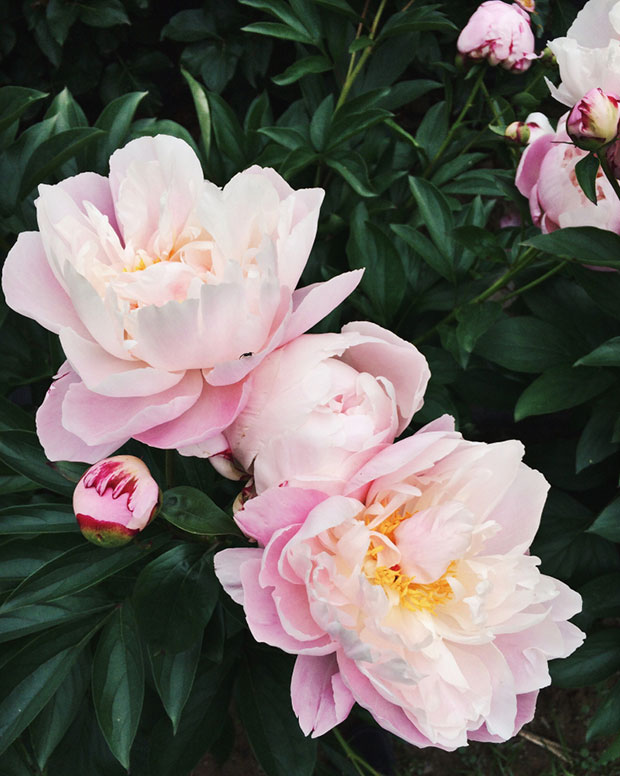 The Golly Peonies show a festival of colors, featuring double flowers with apple-blossom guard petals that surround a golden ring of staminodes. In the middle, there are more pink petals that make this variety an extraordinary addition to your garden.
The Golly Peonies are slightly fragrant, growing on foliage that reaches a height of 34 inches. These showy flowers are amazing cut flowers that will bring life to your indoor area.
12. Miss America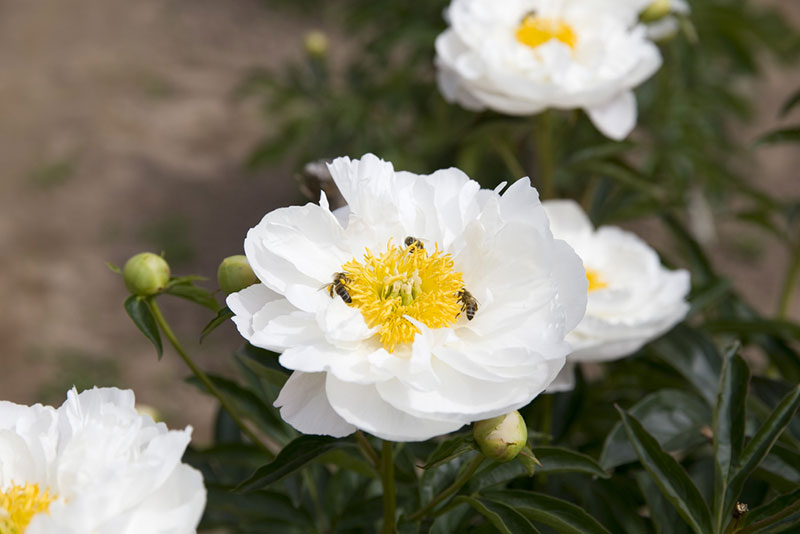 The delightful fragrance of these semi-double flowers is fascinating. Combined with the large cup-shaped snow-white flowers and the golden centers, these flowers grow on strong stems in late spring.
The bushy mound of glossy green foliage will reach a maximum height of 36 inches. The foliage remains green and changes color in fall.
13. Sword Dance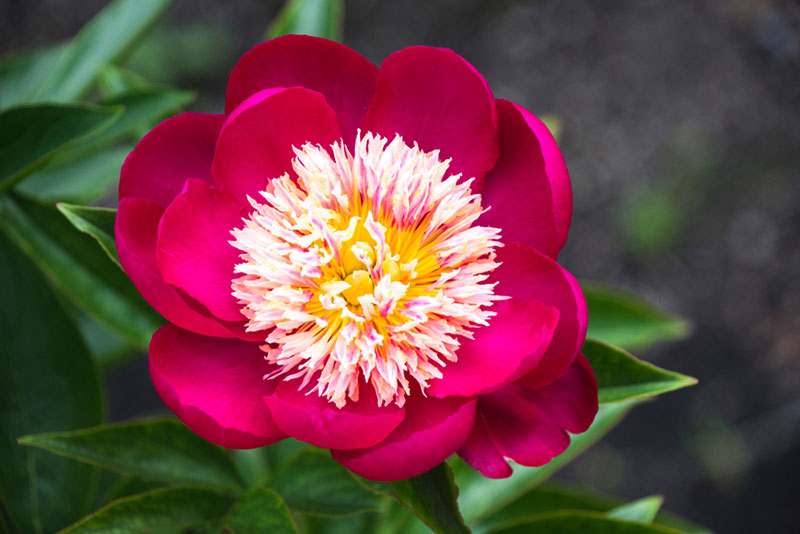 These flowers have rich magenta-red petals that surround an attention-grabbing center of red and golden staminodes. Unlike other types of Peonies, these are wind-resistant and their colors won't fade as the flowers age. The foliage can reach an outstanding height of 36 inches.
14. Fernleaf Peony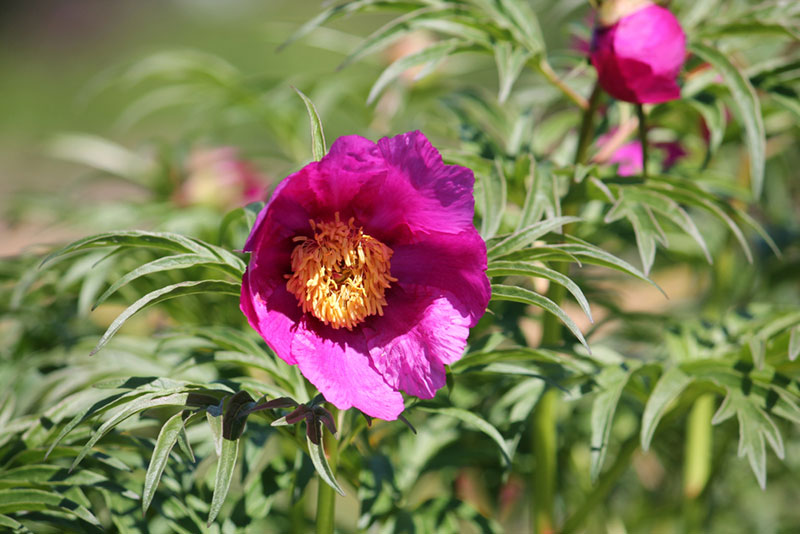 Unlike other types of Peonies, these ones have finely divided feather-like foliage that grows up to 24 inches. The plant grows single flowers, each with a diameter of 4 inches.
Each flower is crimson-red with contrasting golden-yellow stamens in the center, with a single bloom per stem. The foliage dies to the ground after frost.
15. Philomele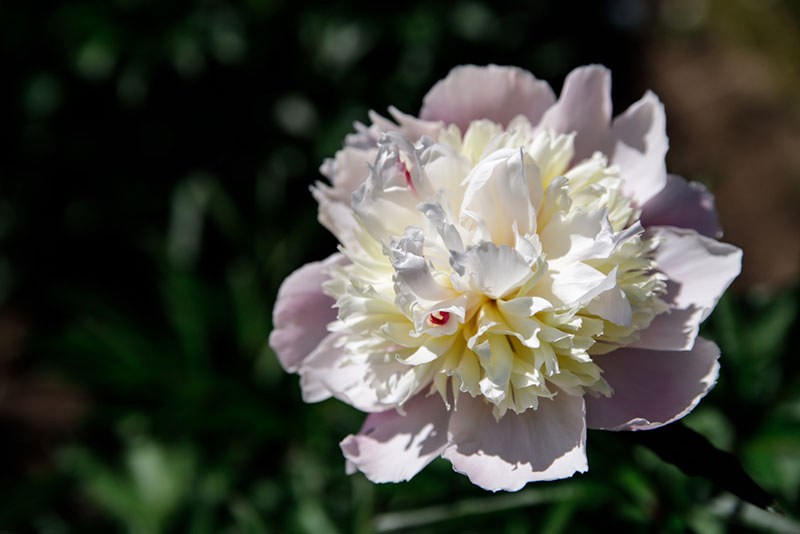 The Philomele Peonies are amongst the most fragrant Peonies and the most dazzling ones. The medium-sized blooms are crown-shaped with lavender-pink guard petals that surround an amber-yellow center.
The younger plants have flat centers packed with amber-yellow petals. As the plants mature, the center becomes dome-shaped with lavender-pink petals. The foliage grows to a height of 32 inches.
16. Moonstone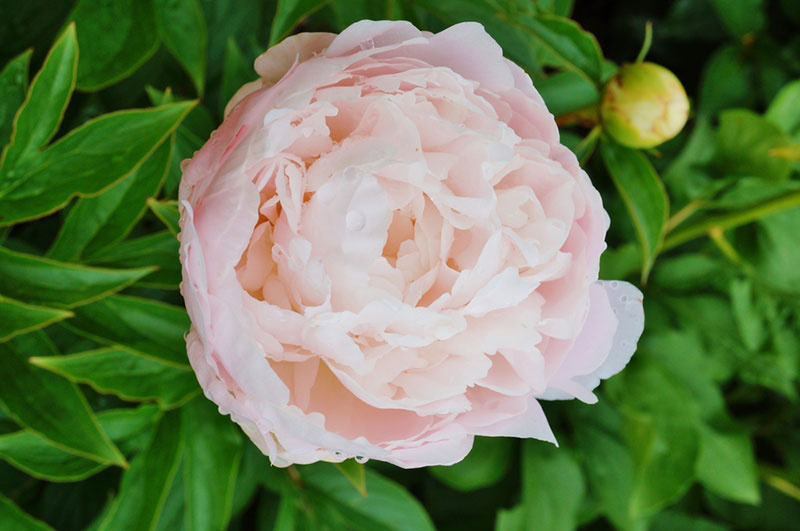 The double blush-pink flowers of the Moonstone Peonies change color as they mature to become ivory-white. The foliage can reach a height of 36 inches when grown in the sun. Stalking is usually necessary to support the larger flowers.
17. Karen Gray
The deep-fuchsia petals of the Karen Gray Peonies surround a center of golden staminodes that are flushed with raspberry. The foliage reaches a maximum height of 26 inches and features strong stems. This compact variety is an excellent addition to your beds and borders.
Although it's hard to choose among all these pretty Peonies, each one of them will add a special value to your garden or patio. Taking a look at these flowers and how they will grow will help you choose the right one for your gardening space.