Many new gardeners have difficulty understanding the difference between annuals and perennials and there is a good reason for that. Some flowers do not follow clear-cut rules assigned to annuals and perennials when grown in the garden. In other words, what may be grown as an annual in one part of the country and may survive as a perennial in another. But before we venture to discuss plants that seem to break the rules, let's take a look at the technical definition of annuals and perennials.
What Is an Annual?
An annual flower or plant completes its entire life cycle in one year and then dies. That means it germinates from a seed, grows to maturity, produces flowers and sets seed and then dies all within one growing season. An annual will not continue to grow for much longer than a year, even if you bring it inside for the winter. While frost will kill annuals, the plant will not live for multiple years even in frost-free areas.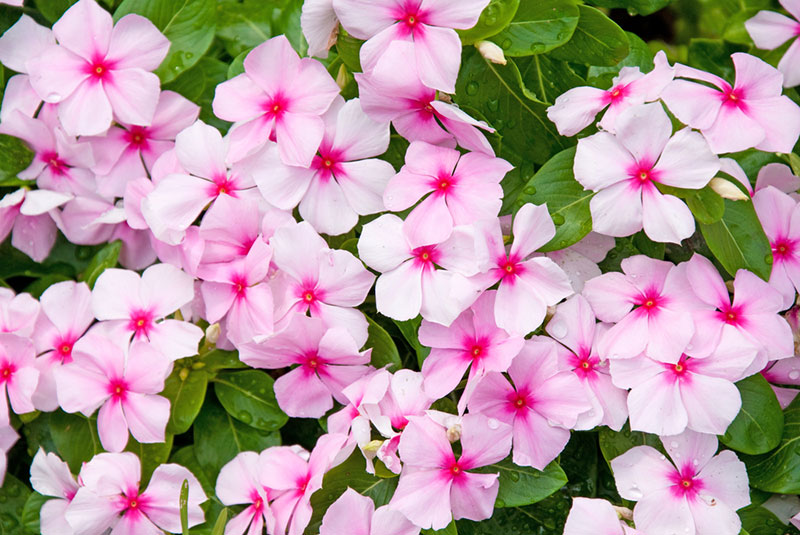 What Is a Perennial?
A perennial plant lives for three years or more, often sending up new shoots to form a larger clump each year. Lifting and dividing the roots every 3 to 5 years can keep perennials alive for many years. Many perennials die back to the ground, particularly in northern climates, in the fall when cold weather arrives and send up new shoots from the roots in the spring when warm weather returns. Some perennials are evergreen and maintain their foliage all year.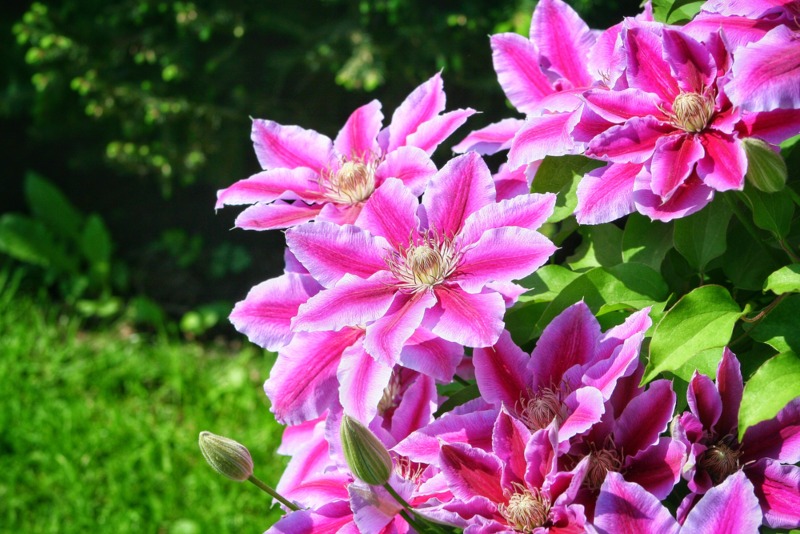 What Is a Tender Perennial?
A tender perennial is a tropical or sub-tropical plant that will grow for several years in a frost-free location, but will die off completely in colder climates. The roots of a tender perennial cannot survive cold winters, however, a tender perennial can be summered outside and overwintered inside. When moved back outside in the spring when the weather warms, a tender perennial will resume active growth. Some tender perennials, like petunias, can tolerate a light frost.
Exceptions
Some flowers, like the Black-Eyed Susan can function like either an annual or perennial. In northern climates Black-Eyed Susans thrive for many years as perennials. However, when grown in southern climates they produce rapid growth during the summer and die off completely in the fall explains Texas A&M University Department of Horticulture. The roots do not survive the winter to produce new plants.
Flowers That Mimic Perennials
Biennials
To add more confusion to the mix, along comes biennials. These flowers are neither annuals nor perennials, but they put on a convincing act as a perennial in the garden. These flowers have a two-year growth habit, often forming a rosette of foliage in the late summer that produces blooms the following year. Because there is nearly always first and second year growth occurring at the same time, some of the plants are in bloom each year, giving the illusion that they are perennials.
Some common biennials include hollyhocks, foxglove and pansies. Typically, these plants drop their seeds during the summer which take root and grow to form the first year's foliage during late summer and fall. The blooming plants die in the fall and the first-year growth resumes growth in the spring and produces new blooms. When undisturbed biennials will repeat the process for years keeping your garden alive with blooms.
Self Seeders
Some flowers are prolific self seeders. These flowers drop their seeds during the late summer and fall, but the seeds do not germinate right away. The seeds overwinter and then germinate and grow when the weather warms in the spring. Some common self-seeding annual flowers include pot marigold, bachelor's buttons, poppies and larkspur. When allowed to go to seed in the garden, these flowers will carry on for years giving the illusion of perennials in the flower bed.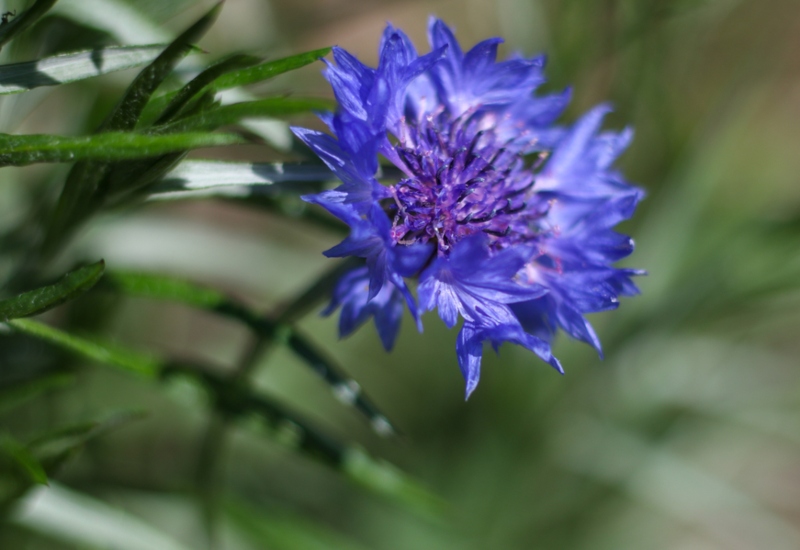 How Do You Know If a Flower Is an Annual or Perennial for Your Location?
North America is divided into 11 planting zones as designated by the USDA plant hardiness zone map. These zones are used by horticulturists, greenhouses and garden centers to designate the zones where a plant is likely to thrive. When buying plants or seeds for direct sowing, always check the hardiness zone for the plant.
If you are unsure whether a plant will survive in your area, or don't know its hardiness zone, ask for assistance in your local gardening center or contact the Cooperative Extension Office of a local University. They are both an excellent source for determining the best plants for your area.