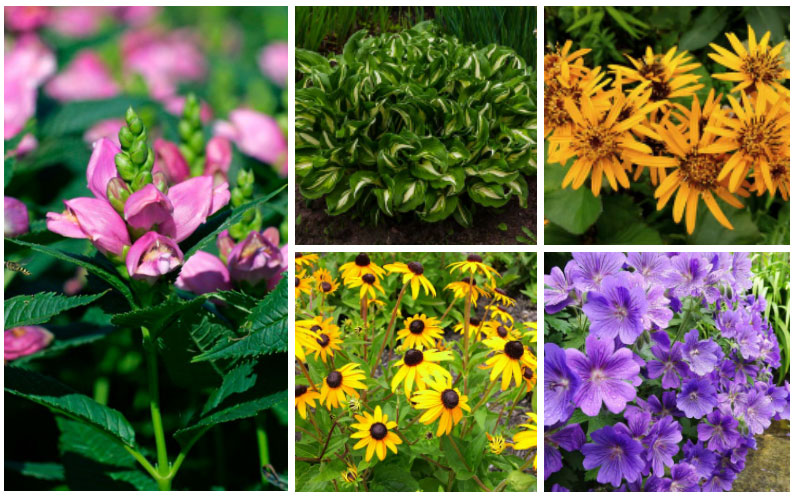 Perennials yield some serious flower power. Year after year they continue to bloom mostly no matter what the conditions.
Perennials are tough as nails and can withstand even the harshest of winters to flourish the next spring or summer. Their beautiful, wide varieties of blooms are stunning in any garden.
Many gardeners adore perennials because they also don't require much effort and still produce stunning results. Most are also heavy bloomers, making them perfect for gardens that want a gorgeous garden without extensive care.
Here are 10 perennials that will thrive in partial sun.
Ligularia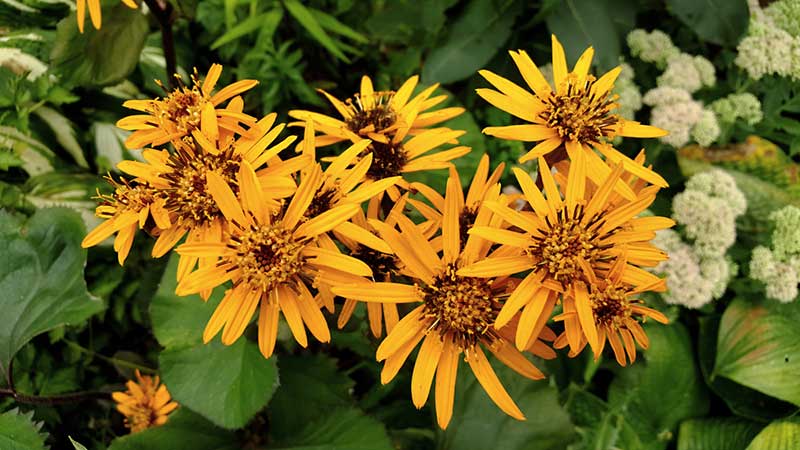 With the not-so-charming nickname of Ragwort, these flowers grow very well in partial sun. They produce tiny, cheerful yellow blooms, but the real treat is their lovely, ornamental-looking foliage in a deep evergreen. Ligularia is commonly found in marshy areas but it can also survive in dryer soils. They are carefree plants that thrive in hardiness zones 4-8.
Anise Hyssop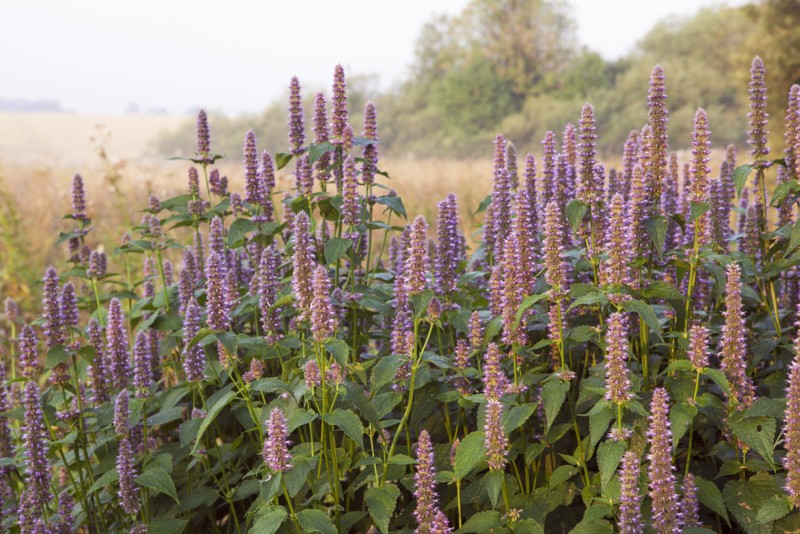 Best suited to grow in hardiness zones 4-9, this perennial has spikes of lavender blooms that are truly a striking addition to any garden. It has been known to have medicinal uses. It grows wild throughout North America and can be found in prairie areas. It blooms from mid-summer to early fall.
Chocolate Chip Ajuga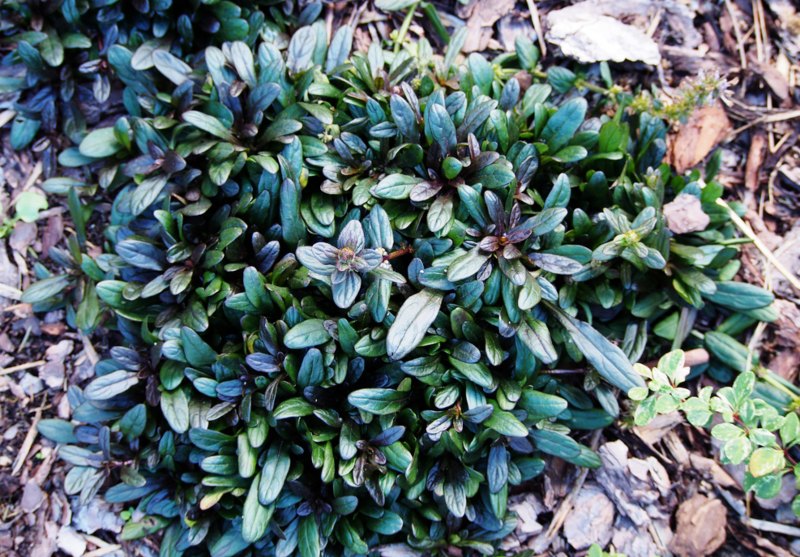 Named for its foliage that has the tint of chocolate, this is a ground dwarf that has delicate blueish-purple blossoms. It is a favorite because it can thrive in heart zones 1-9 and requires very little care. However, when choosing a location, remember that it is invasive and will spread quickly.
Hosta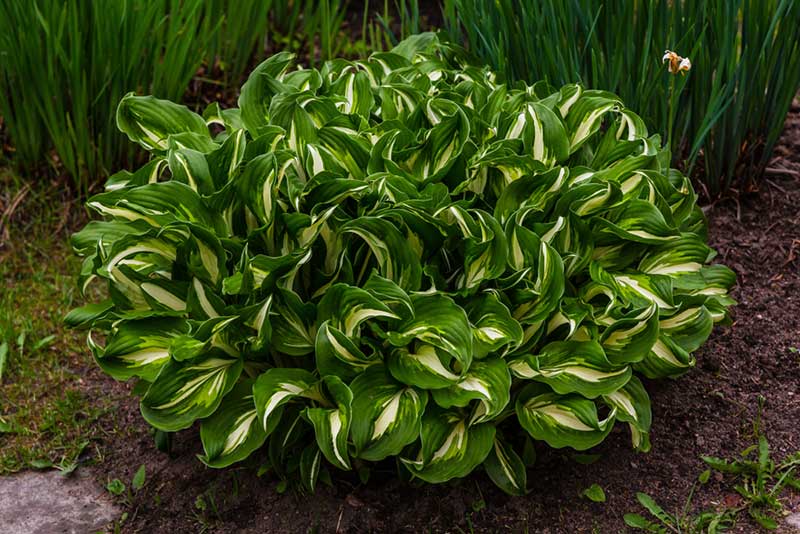 While the hosta produces no blooms, this garden favorite has absolutely gorgeous foliage with evergreen borders surrounding a creamy white interior of the petal. This is one of the most popular plants among gardeners, both as basic garden border liners and indoor houseplants. They are known for thriving in shady areas but do very well in partial sunlight. Hostas thrive in moist soil and are known as tough, highly adaptable plants. They thrive in hardiness zones 3-9 and are normally planted as a potted transplant.
Black-Eyed Susan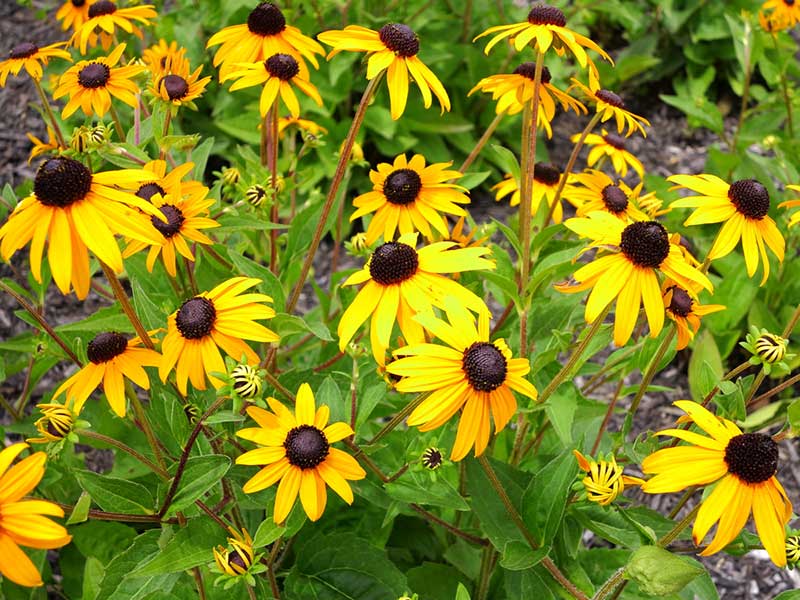 These cheerful bloomers look similar to daisies and they come in right during the warmest days of the summer months. They are named for their black inner eye that is surrounded by stunningly bright yellow petals. They grow with very little care and they bring pollinators to the garden. They have a long bloom period from summer until late fall and grow best in hardiness zones 3-9.
Campanula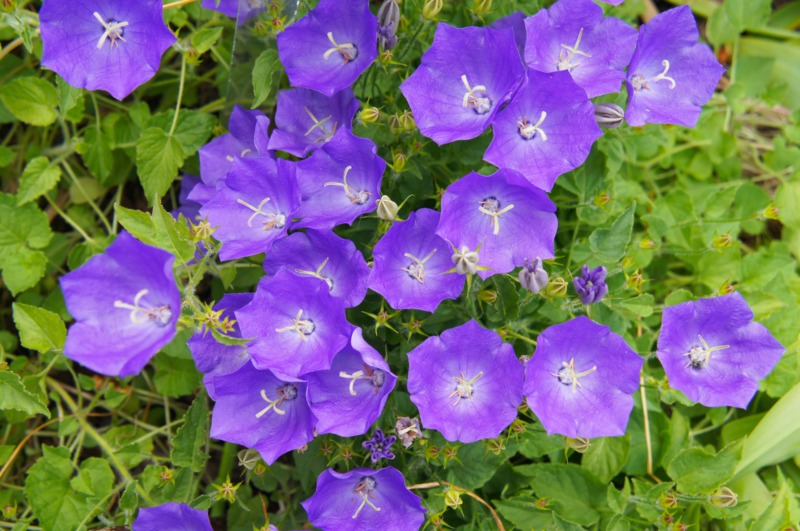 These bellflower plants grow best in hardiness zones 4 and above and are known for being decently hardy to colder weather. They grow well in well-drained soil and require moderate amounts of moisture. Bellflowers require little care other than trimming them down in winter or early spring to revive the plant's growth potential.
Lilium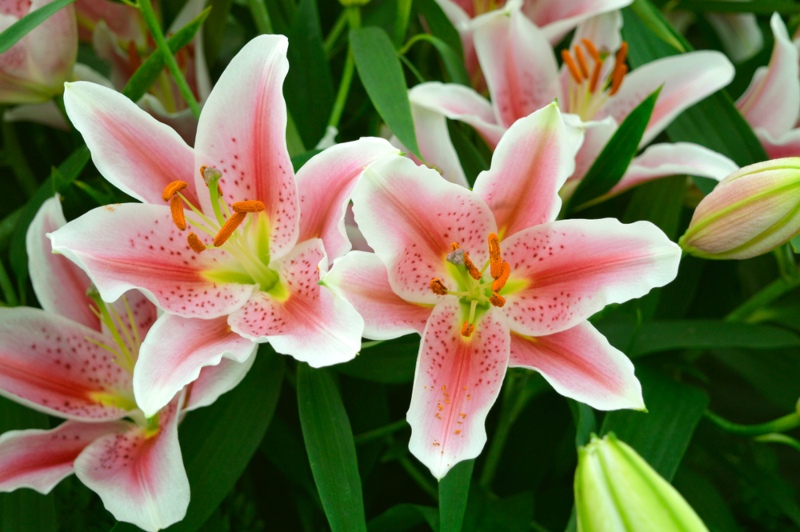 These garden showstoppers are beloved for their extremely show blooms. They usually take on the shape of a trumpet, funnel or bowl. Lilum bloom from spring until early fall and also have a showy fragrance. To care for lilum, they should be planted in well-drained soil rich in organic matter that isn't overwatered. They are cold hardy in zones 4-9, and their bulbs can be left in the ground during winter months and will still re-bloom in the spring.
Jacob's Ladder

This plant is a dual winner for its tiny leaflets that grow upwards, representing Jacob's Ladder, as well as its delicate light purple blooms. It grows best in rich, soil and its root system provides drought tolerancy for other plants. These lovely plants require very little care and will bloom again each year as long as the stems are cut down before the winter months.
Rose Turtlehead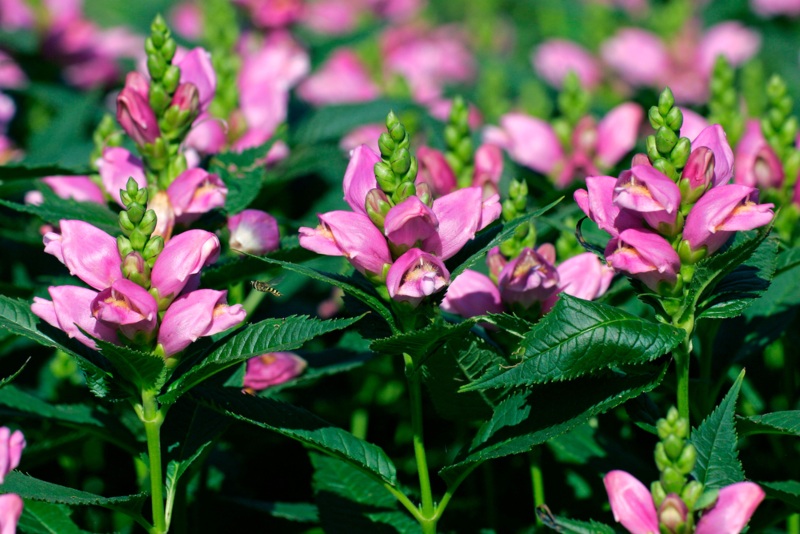 Rose turtlehead flowers have lovely, delicate, bright pink blooms that pop up clusters from a rich bed of evergreen foliage. They grow between 2-3 feet and will bloom from July to early September. They thrive in zones 5-9.
Cranesbill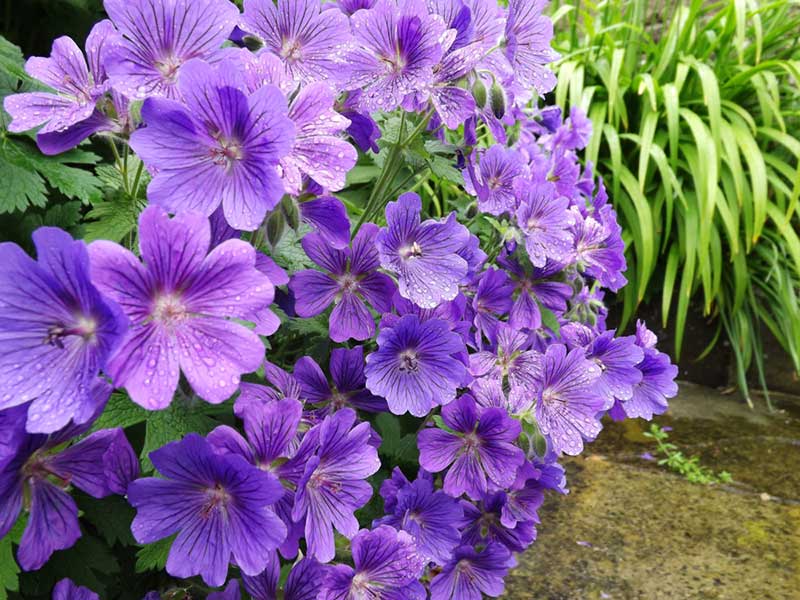 Gardeners love Cranesville because they are adaptable to most environments and have a very long bloom season. Their cup-shaped flowers vary in color in shades of blues, royal purples, pinks, and creamy whites. They are also quite hardy but should be planted in an area where there is room for expansion. They look great in rock gardens or when used as border plants. They require very little care and will thrive in zones 4-9.