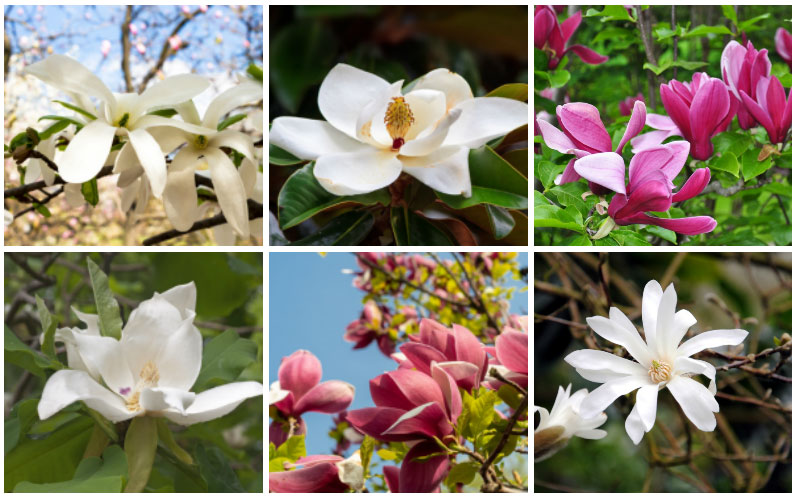 Known for its classic grace and elegance, the magnolia tree is considered a stately tree that is an iconic plant symbol in the South. However, many species of these stately magnolia trees do perfectly well in colder areas.
Magnolias have rich, large green leaves that typically stay green all year long. Many magnolias have stunningly impressive blooms that appear in the early spring – making them a stunning sign of spring's arrival. These blooms are often empowering and come in shades of white or pink hues. These blooms are highly fragrant with a delicate scent that can be smelled from decently far away. Most magnolias will keep their green foliage all year round. These stately plants vary in size, with some being massive trees and some growing as smaller, shrubby plants.
Although magnolias are known for being on the more rare size of flowering trees, they have an exceptionally long lifespan and do well in nearly any level of sunlight. Magnolias also generally appreciate acidic or neutral soil and will flourish with the addition of peat moss before planting.
Anise Magnolia (Magnolia salicifolia)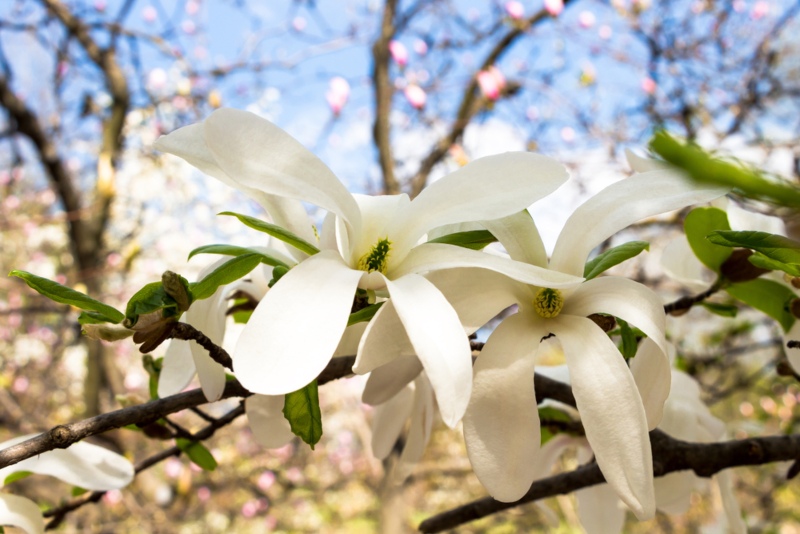 Native to Japan, this species of magnolia has wide foliage that looks similar to a willow tree. It blooms very brightly with creamy white flowers that are true bloomers of the spring season before turning to a deeper cream shade or light yellow shade as fall approaches. The anise magnolia will do well in any lighting from full sunlight to partial shade and will grow more than 20 feet. It grows well in zones 6 to 9.
Bigleaf Magnolia (Magnolia macrophylla)
This showy magnolia has soft, creamy leaves that overlap in a very unique pattern and blooms in the spring. It will do well in zones 5-8 and grows up to 60 feet tall.
Ashes Magnolia (Magnolia ashei)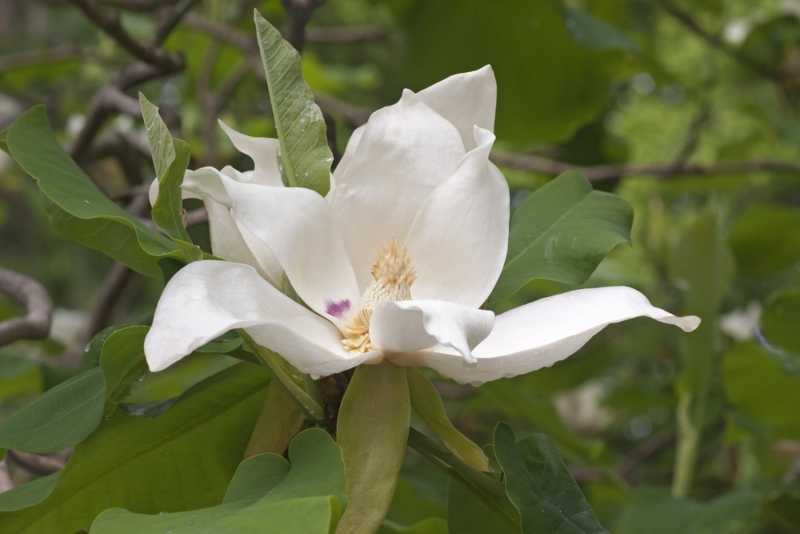 Growing as a large shrub or.a small tree, this magnolia loves sunlight and heat and grows best in zones 6-9. It has bright green, glossy leaves that extend about 2 feet. It grows best in well-drained, rich soil and will bloom with tiny, cream flowers in summer months. It will flourish in zones 6-9.
Cucumber Tree (Magnolia acuminata)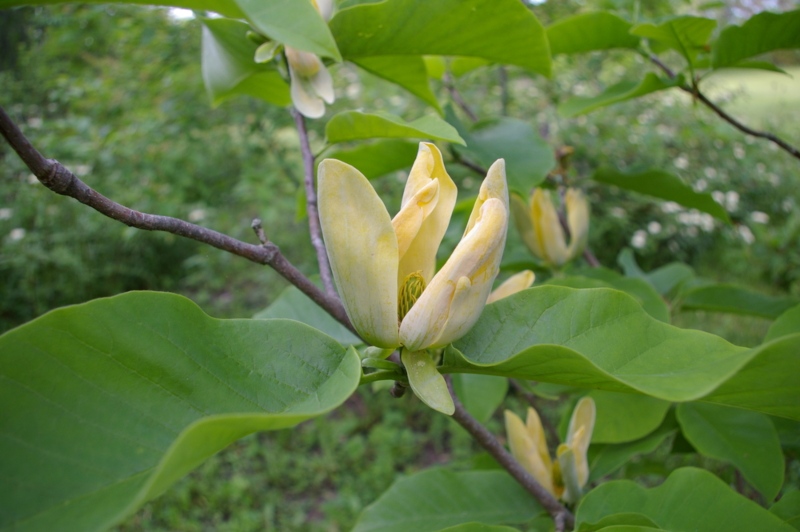 With yellowish-green, tulip-shaped blooms, the cucumber tree has smaller blossoms compared to other magnolia trees. This tree does very well in heavily-shaded areas but can grow in areas with partial to full sun. It is commonly found in areas of Appalachia. The cucumber tree will grow up to 80 feet in height and does best in zones 3-8.
Lily Magnolia (Magnolia liliiflora)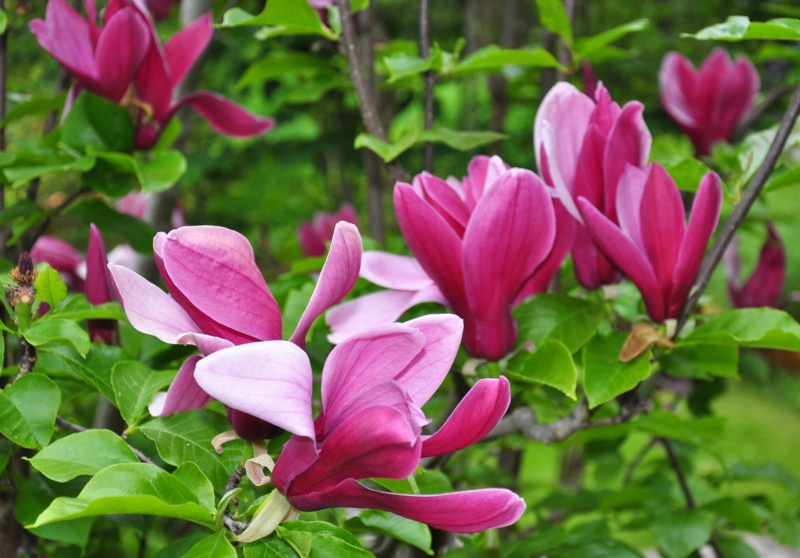 Unlike many magnolias, the Lily magnolia is commonly seen as a smallish tree or a bush. It has little lily-like flowers that bloom in a pink to a coral pink shade that bursts forward in the spring. It will do well in any light area from full sun to partial shade and thrives in growing zones 7-10.
Loebner Magnolia (Magnolia × loebneri)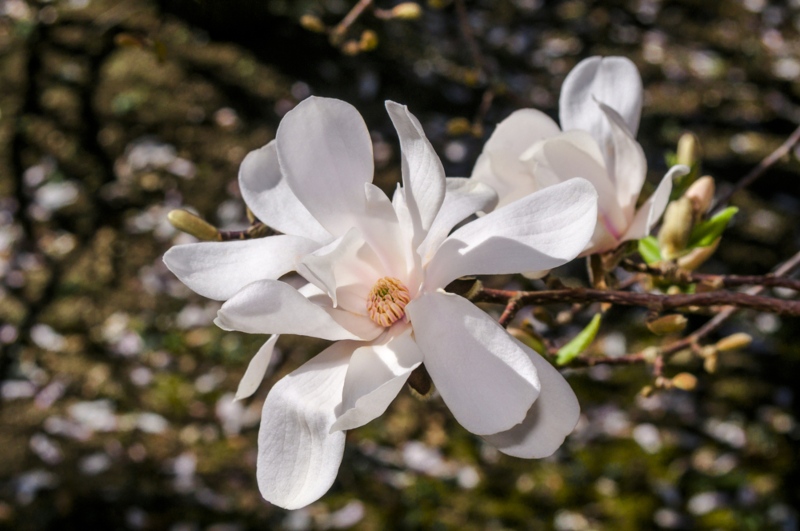 Spotted with dainty, star-shaped pink blooms, this small tree is a hybrid plant that typically grows between 20-30 feet tall. It does best in zones 5-9.
Saucer Magnolia (Magnolia x soulangiana)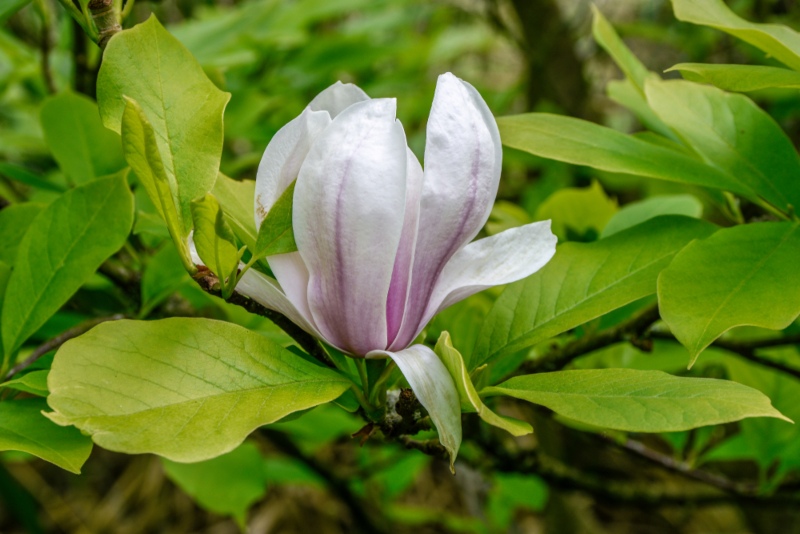 Named for its saucer-shaped blooms that typically have white petals with pink in the center, this magnolia species grows as a small shrub. It is often called the tulip tree and grows around 20 feet tall. The saucer magnolia grows best in hardiness zones 4-9.
Southern Magnolia (Magnolia grandiflora)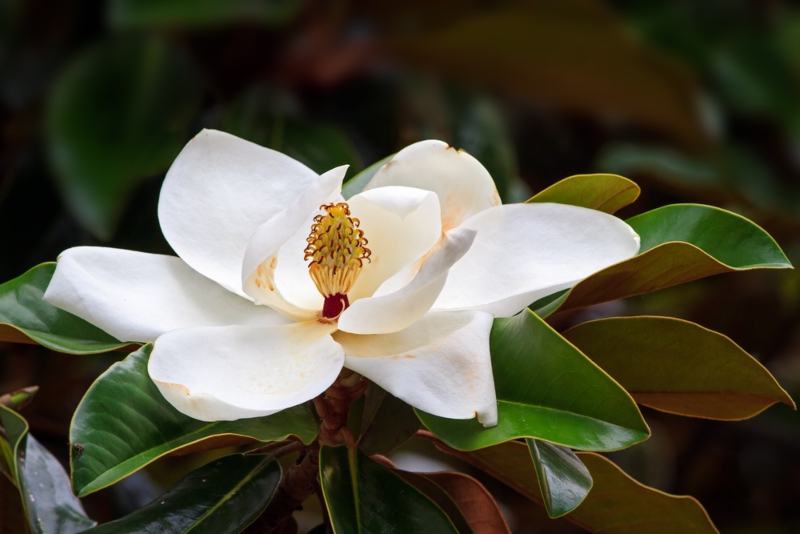 The most iconic of all magnolia trees, this Southern beauty is known for its large, pure white flowers. Its blooms are very fragrant and open each morning and then close at night for a few short days. The blooms typically come in the spring months of April-May. The tree will grow up to 50 feet in height in prime conditions. The Southern magnolia has evergreen leaves that have a shine on top and a flat tone on the bottom. The South magnolia grows best in partial shade and does best in growing zones 6-10. While they are best known as an icon in the South, some variations of Southern magnolia will do well in Northeastern states such as Ohio and New Jersey.
Star Magnolia (Magnolia stellata)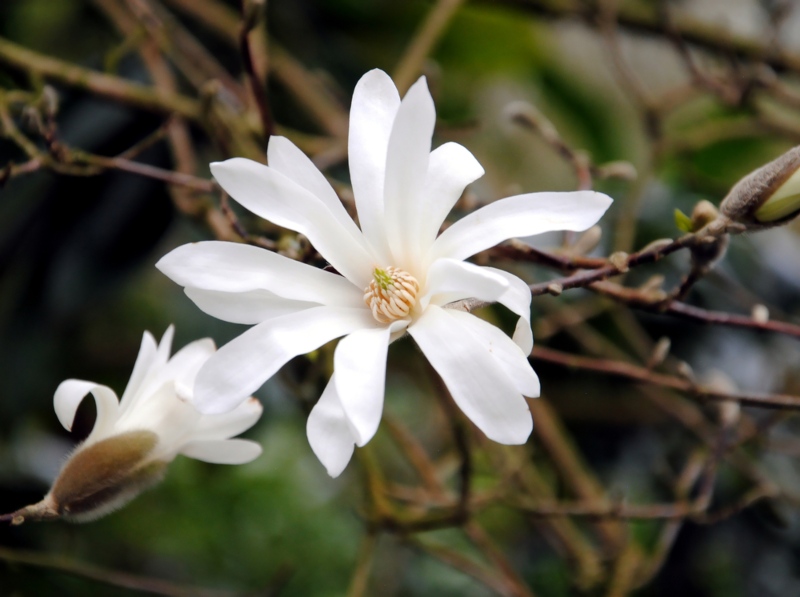 Growing as a small tree or stately shrub, this fragrant bloomer is named for its star-shaped flowers. It is popular in zones 4-8 and blooms before many other flowering trees and shrubs. It generally has pure white petals with a small light yellow bud in the center.
Jane Platt (Magnolia stellata)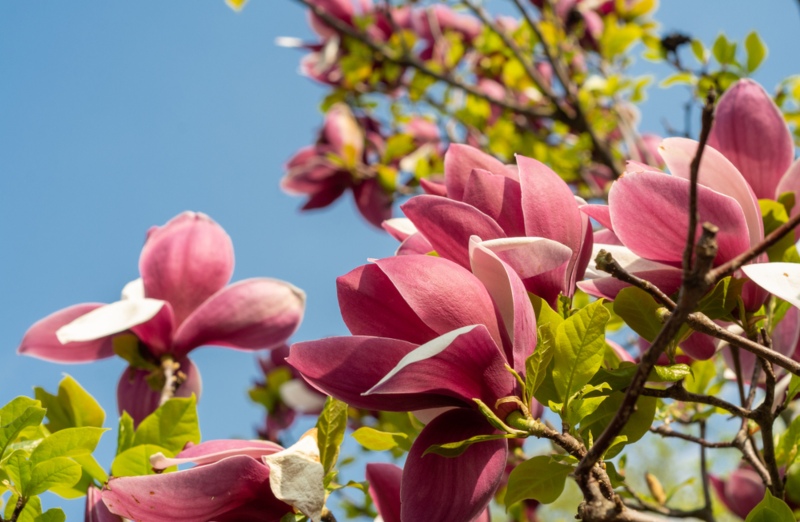 This mega-bloomer has delicate, tulip-shaped flowers with soft pink petals that are white in the center that typically come about a month before the spring season. It grows around 10 feet and will do well in hardiness zones 4-8.