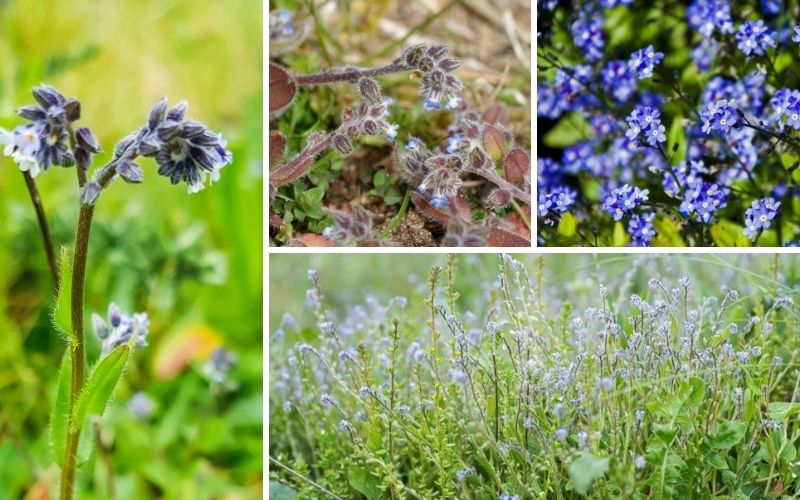 When you're considering adding flowers to your garden, Forget-Me-Nots are one of the most common and popular flowers to add. They're beautiful, smell lovely, and are relatively easy to care for.
If you're interested in adding these gorgeous flowers to your yard, you'll notice that there's more than just one kind. There are dozens of Forget-Me-Nots out there, so narrowing your choices down to the best ones is essential.
Our Top 10 Varieties of Forget-Me-Nots
1. Wood Forget-Me-Nots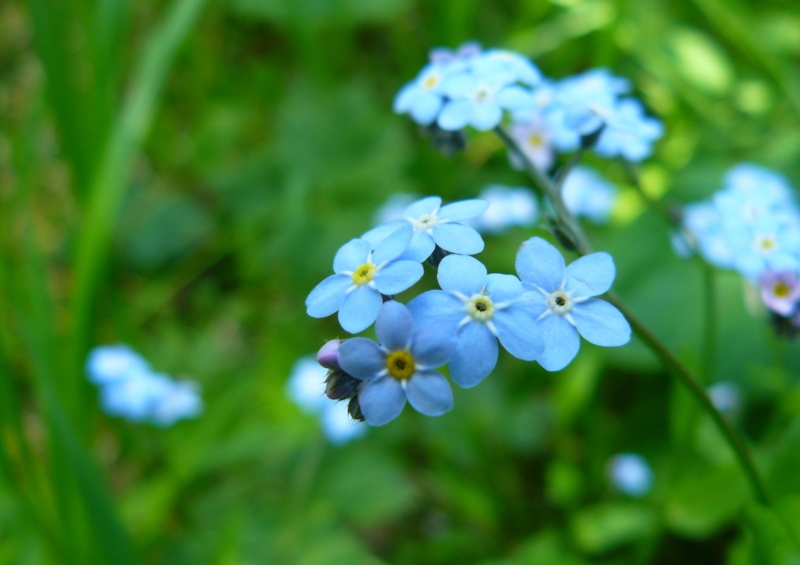 Wood Forget-Me-Nots are a beautiful flower. They tend to bloom anywhere from the middle of spring until the middle of summer. They come in colors such as bright blue, pink, or white with white or yellow eyes.
It's easy to grow and will thrive in moist and rich soil. Wood Forget-Me-Nots are a popular choice because they're easy to maintain after being planted. These flowers do well in full sun or partial shade. This versatile flower is perfect standing alone or as an addition to a garden or border.
2. Victoria Rose Forget-Me-Nots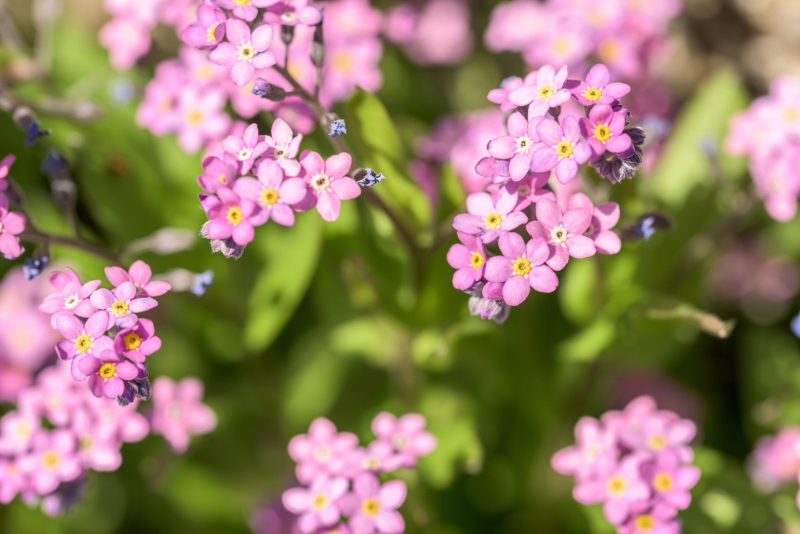 All Forget-Me-Nots are beautiful, but Victoria Rose Forget-Me-Nots may be one of the most. These flowers bloom into a lovely pink or dusty rose color. The eyes of these flowers are yellow or almost a gold color.
When you plant these in your garden, they won't produce flowers the first year. These flowers tend to grow their stems within the first year and then flower in the second. They're great for border edging, and they need to be partially shaded.
3. Field Forget-Me-Nots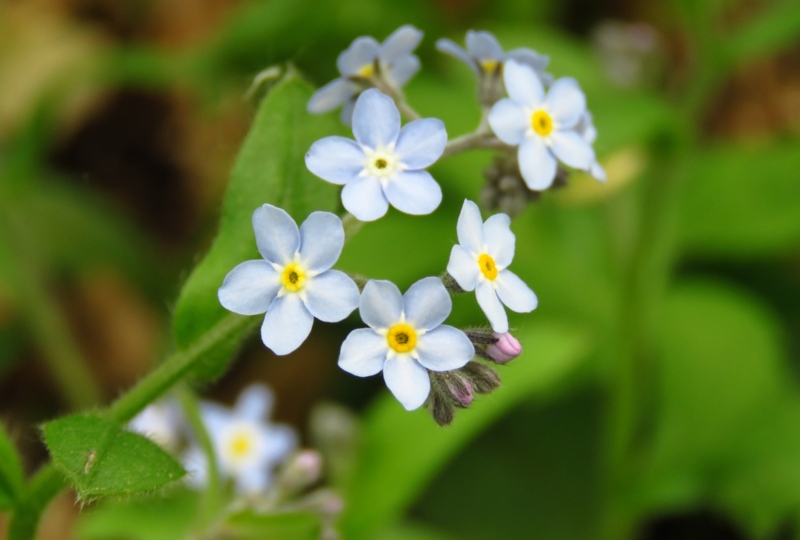 Much like other Forget-Me-Nots, the Field kind is native to Asia but has been introduced to North America. These flowers are largely found in Northern and Eastern North America. When this plant flowers, the five petals are traditionally a light blue with a yellow eye.
One of the biggest draws to Field Forget-Me-Nots is how flexible the plant is. They will wait to flower until conditions are right, staying alive until the time is right. They're very picky about the type of soil they prefer, and they do best in vegetable gardens or near spotted rock surfaces.
4. Water Forget-Me-Nots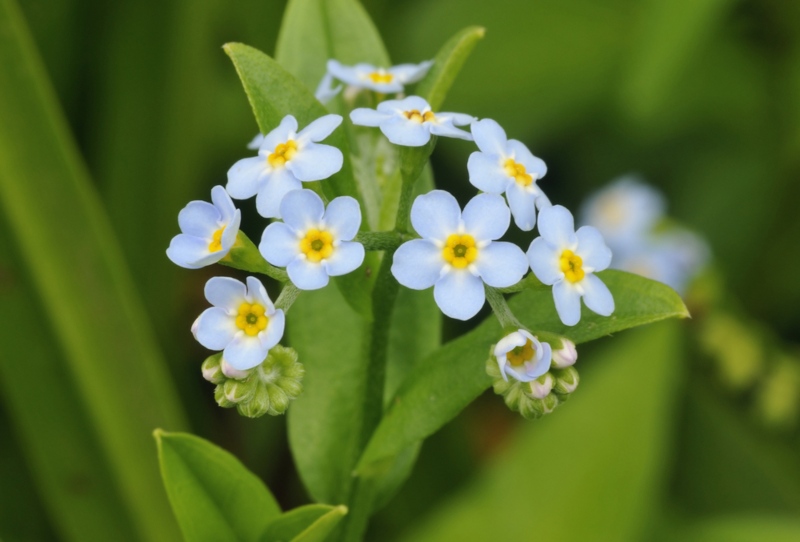 You can find Water Forget-Me-Nots growing throughout North America, predominantly in the wetlands and New England. These flowers thrive in moisture-rich or wet environments, like lakes and rivers, hence the name. These perennial flowers grow in shades of blue and purple, and they have five petals each.
These flowers prefer to live in wet soil, but they can quickly adapt to traditional garden soil. If you use standard garden soil, you'll need to keep it sufficiently moist for it to bloom properly. When you plant them, they need partial to full sunlight.
5. Alpine Forget-Me-Nots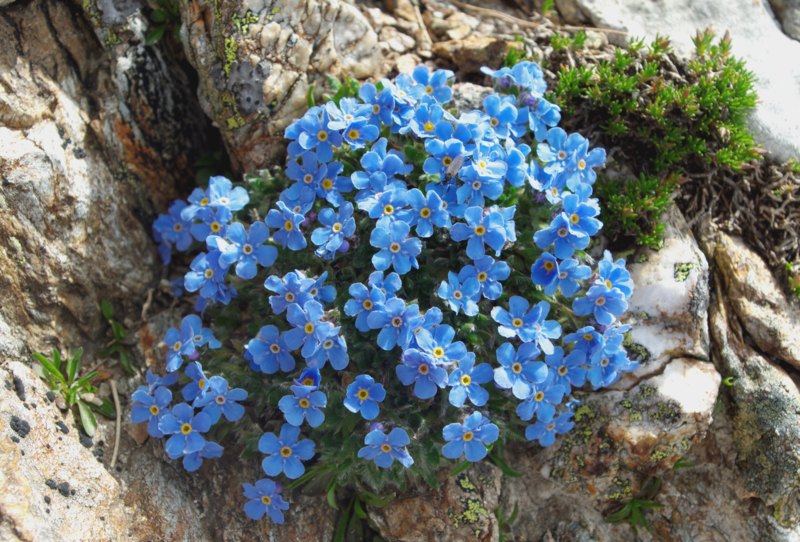 You may have heard Alpine Forget-Me-Nots as Scorpion Grass. They are very common in the United Kingdom, but they can grow well in basic rock formations, meadows, and damp woodlands in the United States. They begin flowering in the spring and last until early summer.
When Alpine Forget-Me-Nots bloom, you'll be greeted with beautiful and bright blue flowers with yellow eyes. Before you plant these flowers, you'll want to make sure you've chosen a spot where they can have partial to full sunlight and in well-drained soils.
6. Tufted Forget-Me-Nots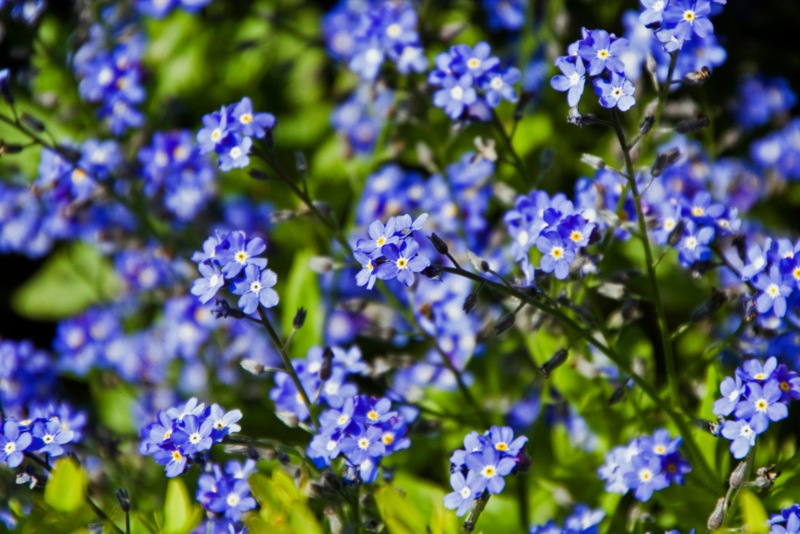 Also known as Bay or Small Flower Forget-Me-Nots, the Tufted Forget-Me-Not is a beautiful flower and a little unique as far as these flowers are concerned. Most Forget-Me-Nots are shades of blue, but these are so light blue they border on white. You can even find them in red, purple, and dark blue.
Tufted Forget-Me-Nots grow well in wet environments like on the banks of rivers, ponds, and lakes. When growing these flowers, you'll need to keep their soil moist throughout the year and especially in the spring when they bloom.
7. Strict Forget-Me-Nots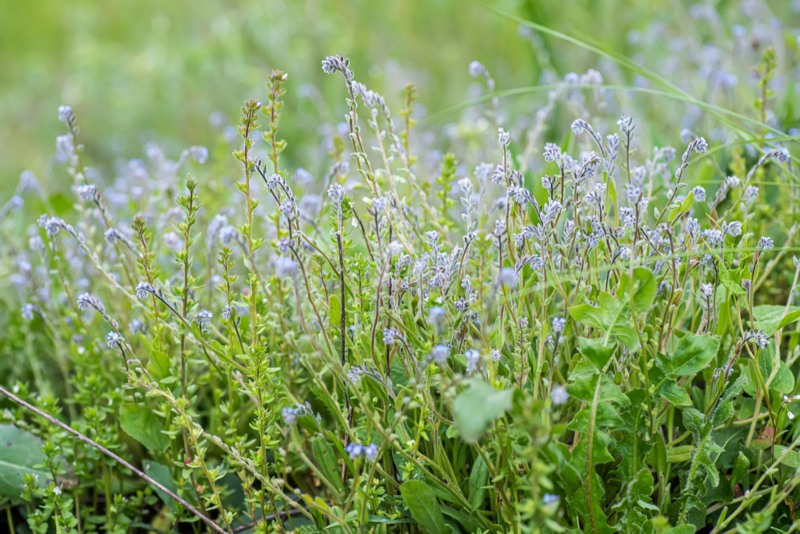 While the vast majority of Forget-Me-Nots are some shade of blue, Strict Forget-Me-Nots are commonly known as Blue Forget-Me-Nots. These grow throughout parts of North America and boast shades of light blue when they bloom. They're one of the easiest to bloom in the Forget-Me-Not family.
Strict Forget-Me-Nots prefer soil that is sandy or undisturbed dry fields. They thrive in full sunlight but will still be okay with some shade every so often.
8. Changing Forget-Me-Nots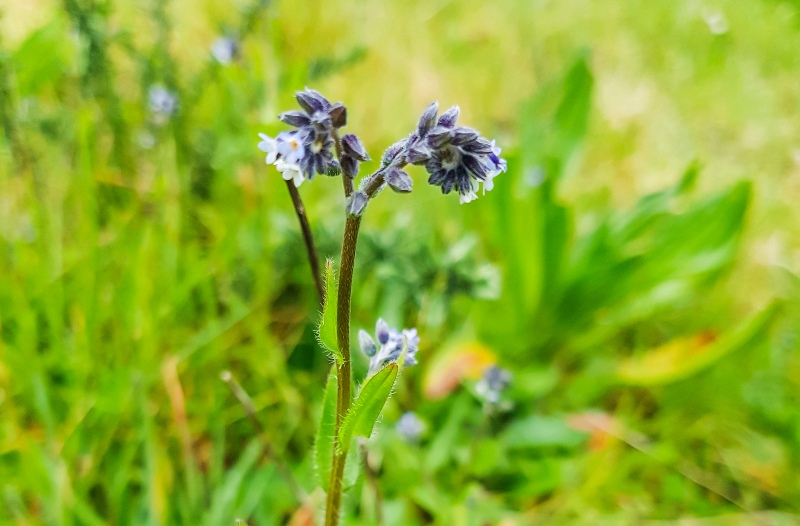 Changing Forget-Me-Nots get their name because they change colors throughout their blooming season. When they first bloom, they're a yellow or cream color, and then they switch to pink before eventually reaching a blue color.
The petals on the flowers coil, unlike other Forget-Me-Nots. Traditionally, you'll find these flowers in undisturbed places, but they can do well in your home garden too. Like other Forget-Me-Nots, Changing ones prefer some shade but can survive in full sunlight too.
9. Early Forget-Me-Nots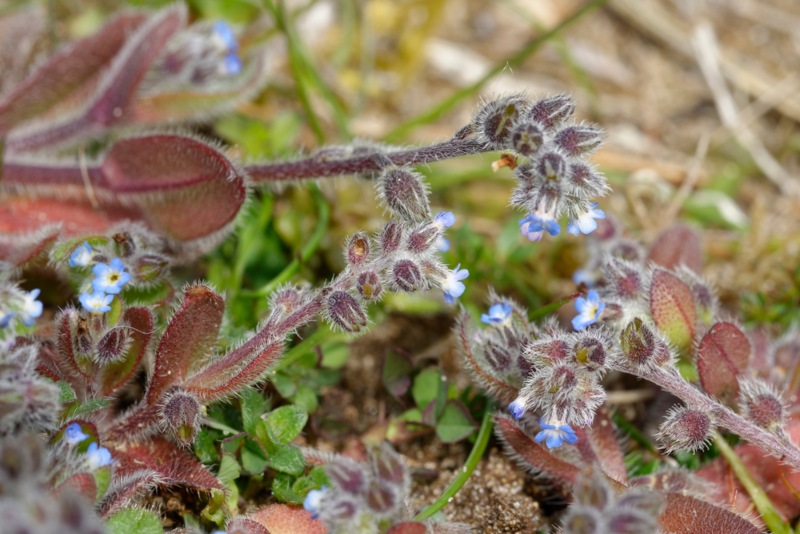 Early Forget-Me-Nots didn't originate in Asia like many of the others. It's believed they came from the very North of the United Kingdom. That being said, they tend to do very well in colder environments.
Their flowering period is only from April to June, but during this time, you'll have a sea of blue flowers in your yard. These flowers do well in arid climates and open areas. Even though they do well in dry climates, the soil needs to be moist. They prefer some shade but can do well in direct sunlight.
10. Lapland Forget-Me-Nots
Lapland Forget-Me-Nots are native to Northern Finland. Therefore they prefer cold environments. They thrive in woodlands and areas with small springs, where moisture is in the soil. You'll need to keep the soil adequately wet when planting these in your yard.
While other Forget-Me-Nots bloom in the spring, Lapland Forget-Me-Nots will bloom from July to August. They will need partial shade but can be in full sunlight. If they are exposed to full sunlight, you'll want to make sure they're not exposed all the time.
Final Thoughts
Whether you live in a wet or dry climate, there's a Forget-Me-Not that will make an excellent addition to your garden or yard. Most of them flower in the spring, so you can expect beautiful flowers that attract pollinators to your yard.