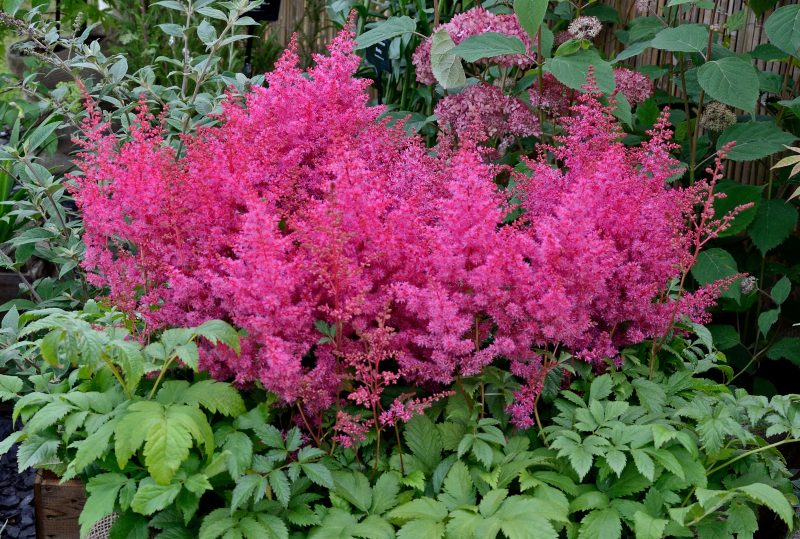 The Astilbe is a deer-resistant, perennial plant that thrives in shady areas of the garden. Its fluffy plumes look like cotton candy and complement well other shade-tolerant plants like caladiums, hostas, and heucheras. Also, the Astilbe's frilly, delicate foliage blends perfectly among lacy, verdant ferns. The pop of Astilbe color really makes a statement in shady gardens.
There are many different varieties of the Astilbe plant. Each variety has unique growing characteristics. The bloom time will vary according to variety as do the height and cluster size of each particular plant.
The following is a list of a few popular Astilbe plants
Astilbe Fanal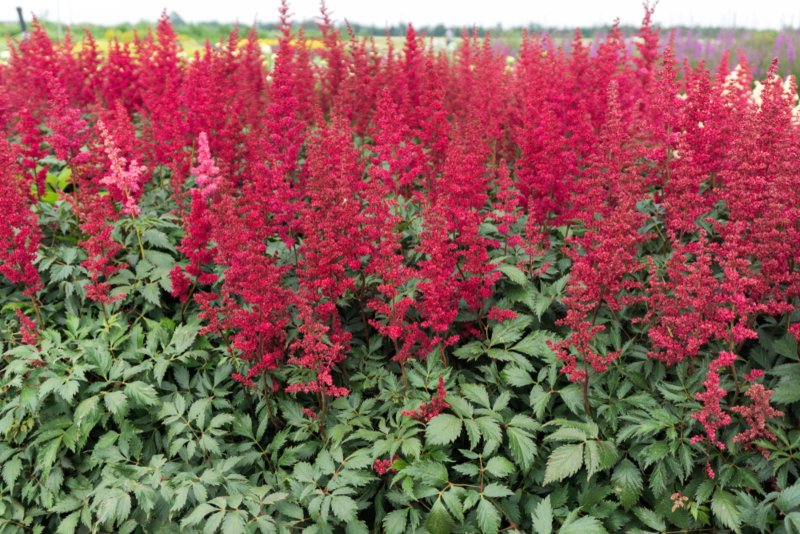 The award-winning Fanal produces dark red flowers and can grow up to 20 inches tall. It thrives all summer in both partial and full shade and prefers moist, nutrient-rich soil that drains well. Its bright color attracts butterflies and other pollinators. This perennial does not need to be deadheaded but should be divided every 3 to 4 years.
Astilbe 'Jump and Jive'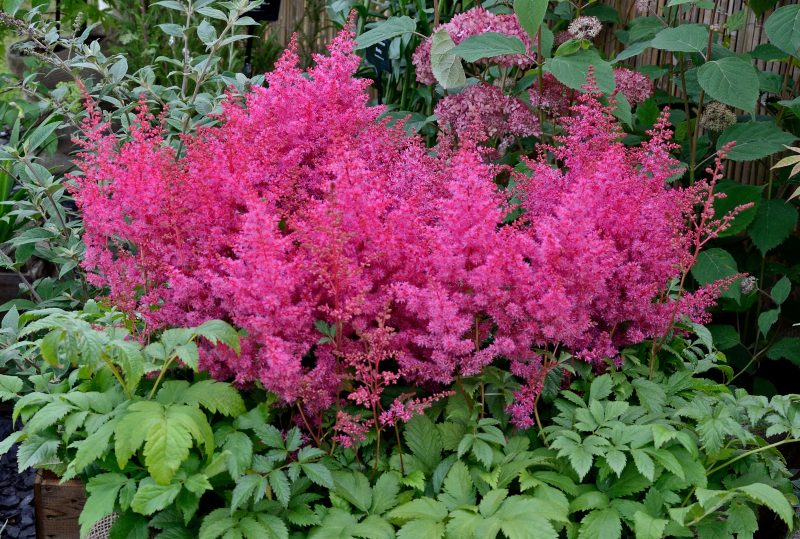 The Jump and Jive begin to bloom in early to mid-summer and produces a dark pink flower. The plant grows up to 18 inches tall with a wide base of up to 24 inches. It prefers moist, rich soil and should be fertilized twice during its growing season. The Jump and Jive makes excellent ground cover around the borders of shade gardens.
Astilbe Simplicifolia (Astilbe sprite)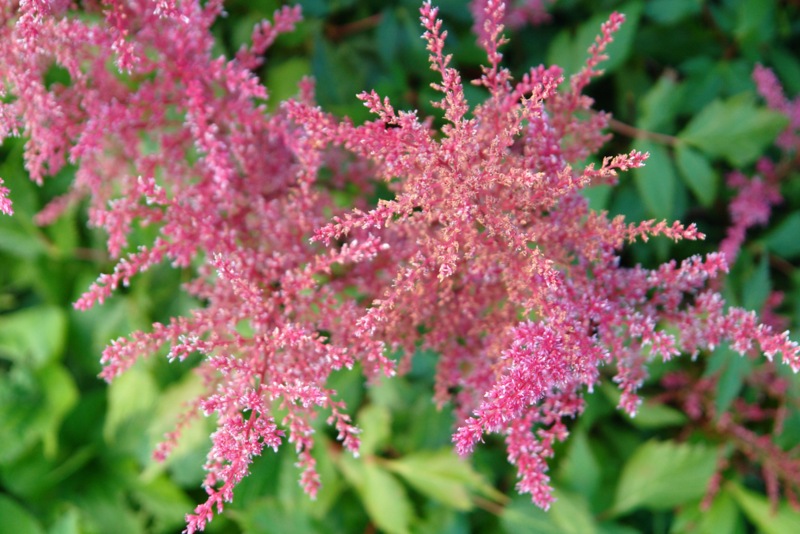 This dwarf Astilbe grows up to 18 inches tall and 12 inches wide. Its flowers are a warm, light pink that bow over as they grow taller. And its foliage is a bronze-like color. Like other Astilbe varieties, the simplicifolia Sprite thrives in the shady part of a garden and prefers moist soil. Its bloom time is late summer to early fall.
Astilbe Chinensis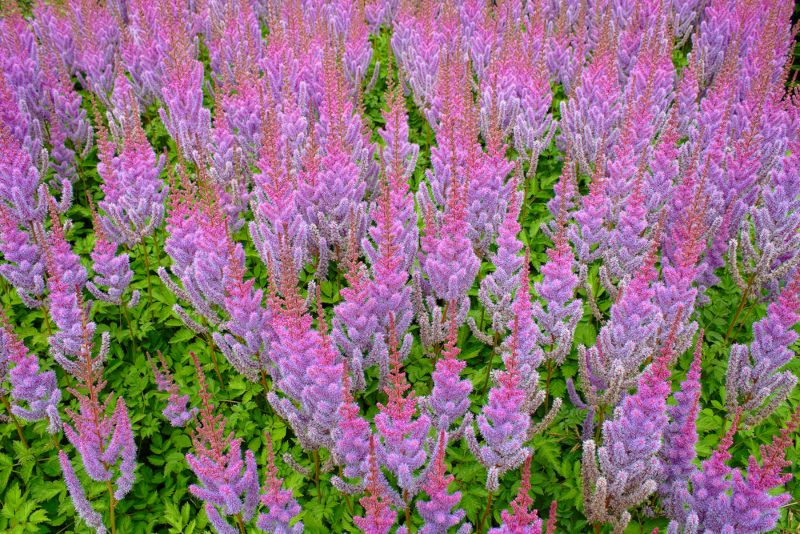 This plant blooms pink flowers in mid-summer. It typically stands up to 18 inches and spreads as wide as a foot and a half. It prefers shady environments but can tolerate a few hours of full sun in moderate climates. It thrives in moist, rich soil and does well either in a container or in the ground.
Astilbe Japonica 'Montgomery'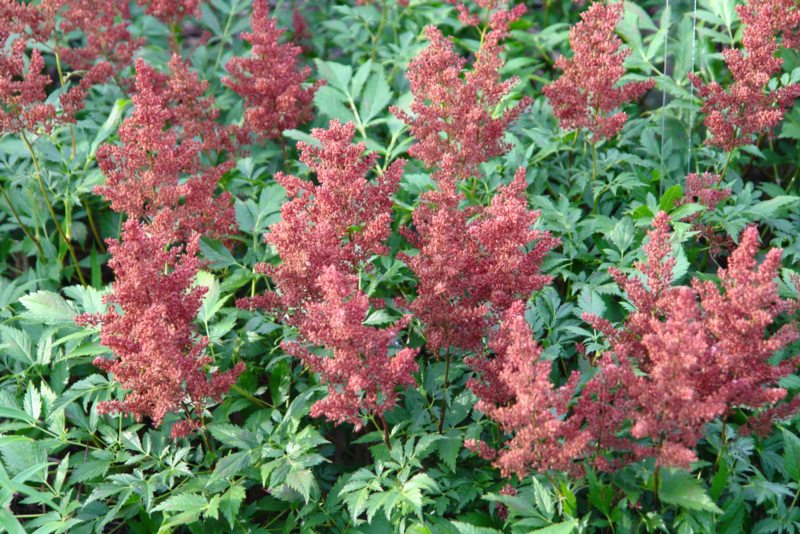 A variety that blooms a vibrant magenta, the Montgomery should be planted in partial to full shade. However, it can tolerate partial sun in places where the summers are not hot. Be sure to keep its soil moist but well-drained. It can grow up to 24 inches tall and should be planted 18 to 24 inches apart. Its bloom time is early to mid-summer.
Astilbe Arendsii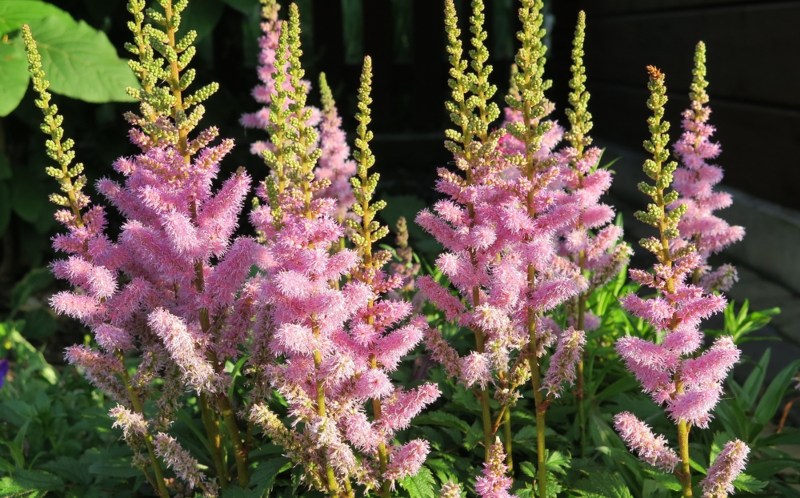 The Arendsii is a family of hybrid Astilbe. Most varieties of Arendsii prefer moist, well-drained soil. And they grow from 2 to 4 feet tall. Although mostly shade hardy, some Arendsii can tolerate full sun as long as their soil remains moist and the climate is not too hot. Arendsii bloom from late spring to early fall depending on the variety.
Japanese Astilbe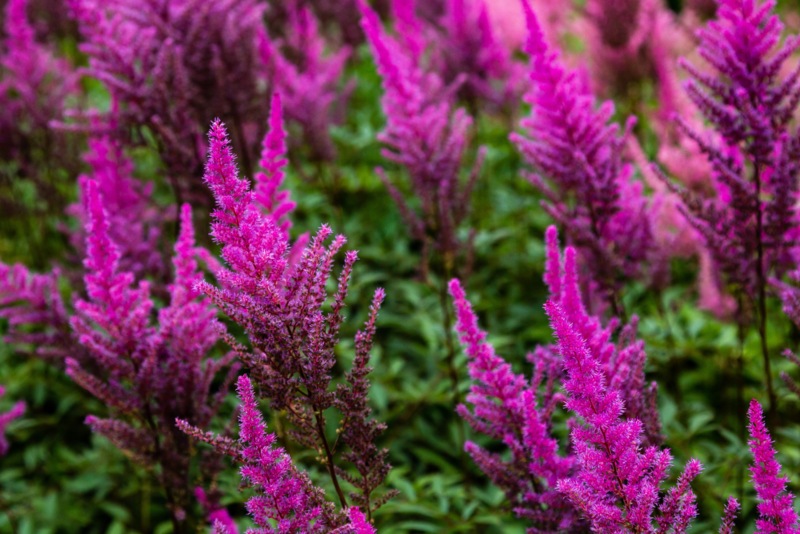 The Japanese Astilbe is also known as the Montgomery. It can tolerate both shade and sun conditions as long as the soil is kept moist and temperatures are not too extreme. The fragrant, deep magenta flowers attract many pollinators. Also, the plant is easy to maintain and resists predators.