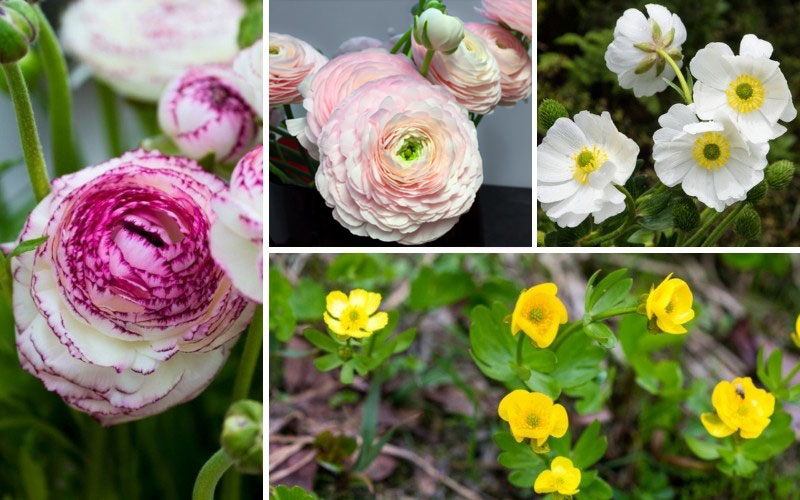 The list of beautiful ranunculus is almost endless, so one is bound to be perfect for your landscaping. These flowers originated in Central Asia and are named after the swampy areas where they grow wild, but cultivators have developed ranunculuses for many different environments.
This charming flower comes with many different types of blooms, colors galore and sizes, making it difficult to make a final choice. Before you do, consider these types of ranunculuses.
Persian Buttercup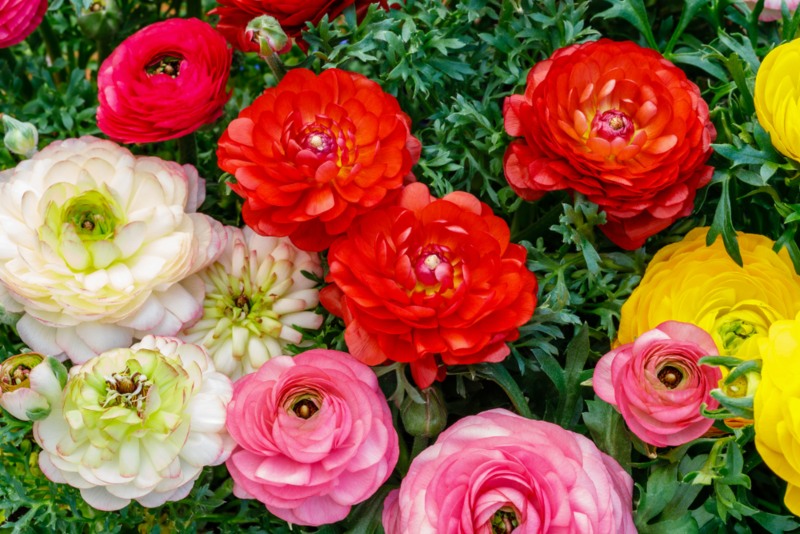 Persian buttercup is a sun-loving plant available in many colors, including red, pink, purple, yellow and white. It produces poppy-like flowers on stems that grow to be about 20-inches tall in May and June. This option that likes to stay moist has fine-cut, parsley-like leaves that grow in a mound up to 12-inches tall. If the soil does not drain exceptionally well, then root rot can be a problem for this plant that grows from tubular.
Creeping Buttercup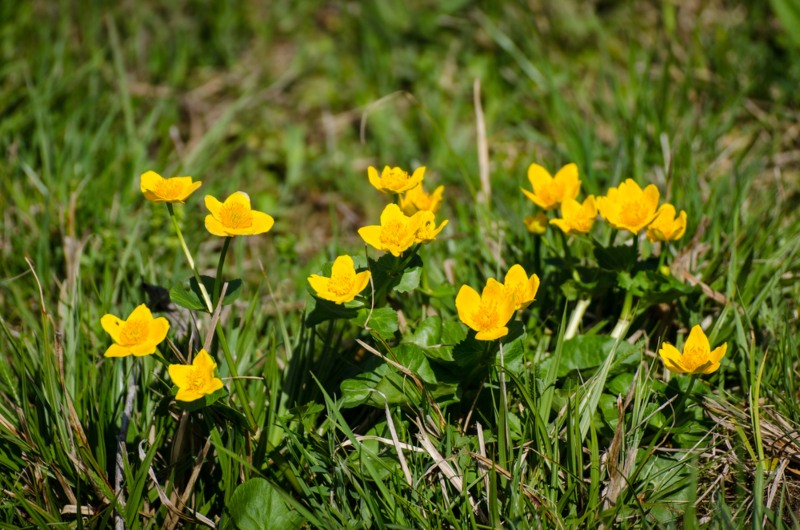 Creeping buttercup will grow in full shade if it gets enough nutrients from the soil, but it prefers a sunny spot. Each plant struggles to grow taller than 12-inches, but it will spread to be up to 36-inches wide. It produces bright yellow, five-petal flowers up to 1 inch across in mid-to-late spring. This plant that can thrive even when being walked on has chartreuse and gold serrated, snowflake-like leaves.
Fig Buttercup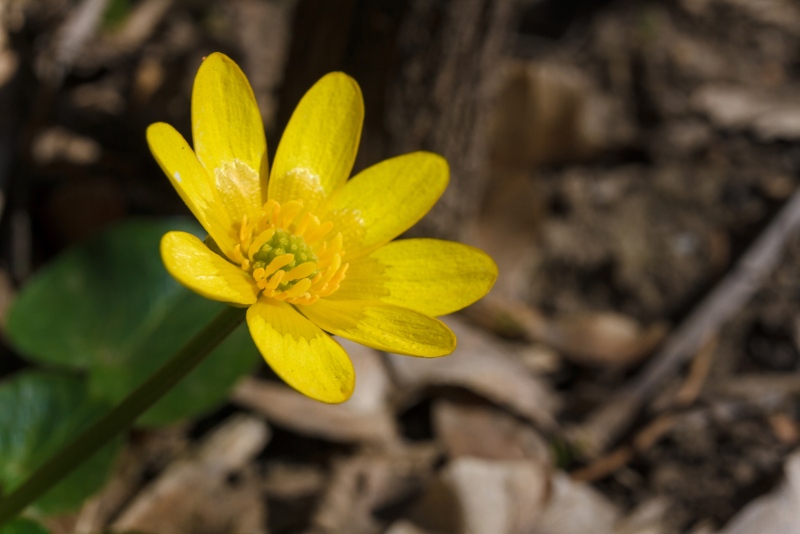 The fig buttercup is seen as a weed by some, but it can be a beautiful plant in the right situation. This option forms a mound that is about 3.5-inches tall and produces flower stems up to 9-inches tall. In the early spring, small peony-like flowerheads form that last until hot summer days arrive. Once established, this perennial comes back annually with almost no care.
Ranunculus asiaticus Bloomingdale
You will love the double, pansy-like blooms on the Ranunculus asiaticus Bloomingdale. This option is available in yellow, red, pink, orange, gold, purple and white. This option puts on blooms that can be up to 4-inches across in the late spring when your spring flowers start to fade and before your summer ones start putting on their show. Plant this choice in full sun to get the best blooms.
Ranunculus asiaticus' Cloni Success Hanoi'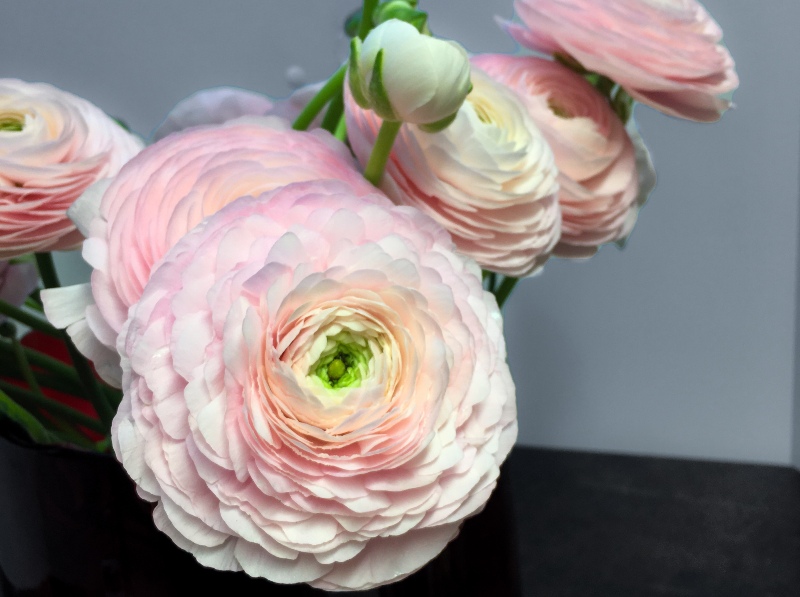 Especially if you love to grow flowers for cut-flower arrangements and bouquets, you will love the Ranunculus asiaticus' Cloni Success Hanoi'. Its early spring ivory-to-blush blooms open to reveal a green center. This option prefers a sunny location in slightly acidic soil. These flowers grow from croms that you should plant in the fall. Root rot can be a problem, so make sure that the location where you plant your Hanoi drains very well.
Tomer Picotee Ranunculus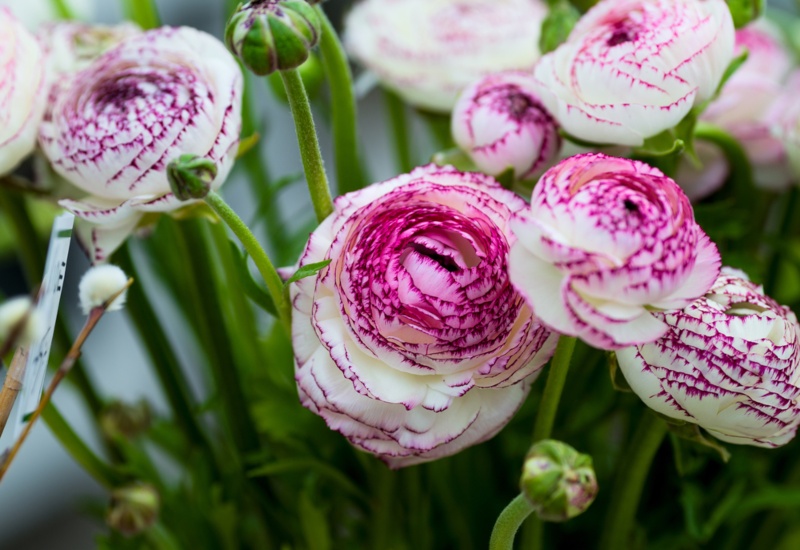 Often called the rose of the spring, tomer picotee ranunculuses are usually white with lilac at the very top of their petals and in their centers. The blooms on this option look very similar to an old-world rose, but these plants are much easier to grow. In warmer climates, plant the corms in the fall for early spring flowers. If you live in a cooler climate, then wait until after the last freeze and grow this option as a summer flower.
Butter Popcorn Ranunculus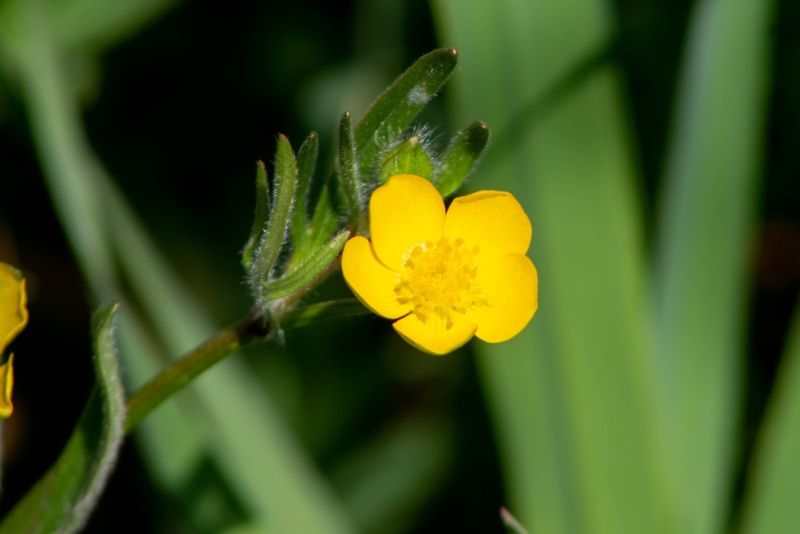 You will love the yellowish-green foliage of the butter popcorn ranunculus because it is dotted with patches of frosty green. This groundcover option produces bright yellow flowers in the spring. It is an ideal option to plant between other perennials. While it will grow in full shade, it prefers to get at least six hours of sunlight daily. It will grow in almost any soil condition. It will creep, so work on keeping it contained.
Ranunculus Lyallii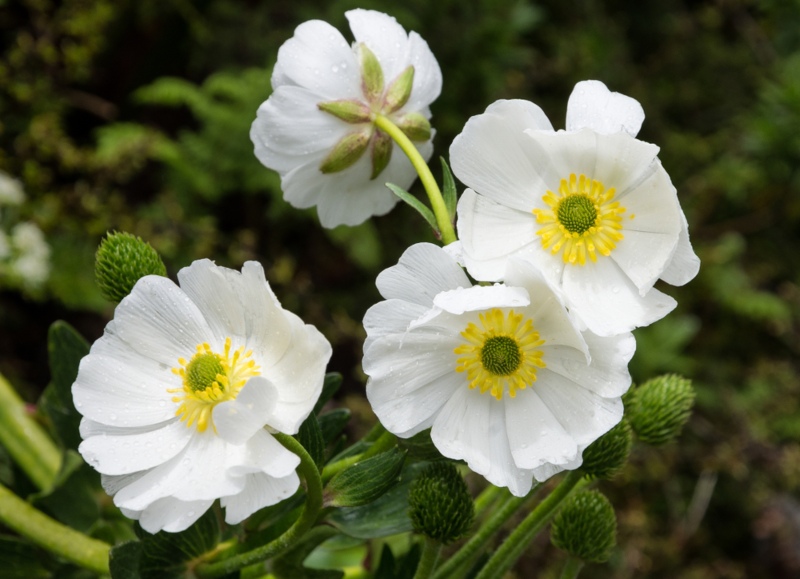 Ranunculus lyallii is one of the tallest species of buttercups. This plant that often reaches about 36-inches tall produces lily-pad-like flowers. Each flower can have up to 20 petals that are usually white. The white stands in stark contrast to this buttercup's dark-green leathery leaves. While this choice will grow in shady conditions, it depends on the sun to produce its vivid blooms. They often thrive when planted in a crevice or next to a big rock.
Maché White Ranunculus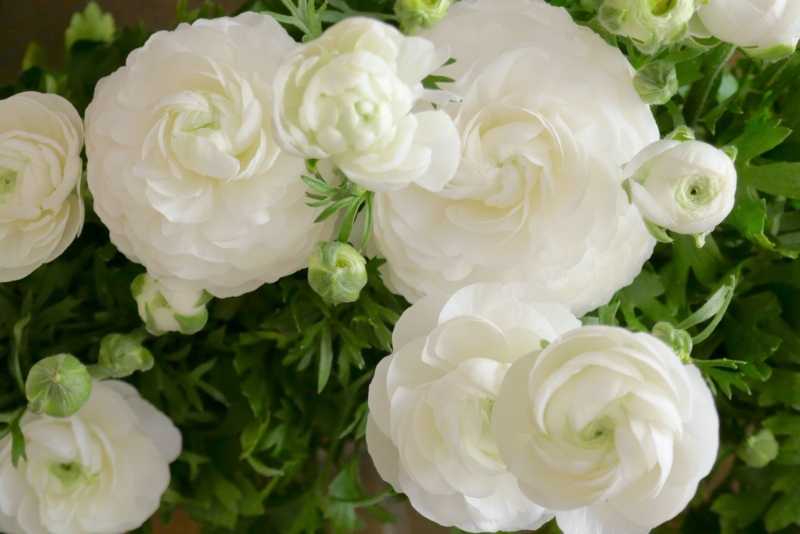 The double white bloom on the Mache white ranunculus is gorgeous. This plant produces finely dissected green foliage. This spring bloomer will go dormant once temperatures begin to hit summer highs. If you occasionally forget to water your plants, then this choice may be perfect for you because it thrives in a desert environment. In warmer climates, plant this option in the fall while you need to wait until the soil is above freezing in the spring in cooler temperatures.
Snow Buttercup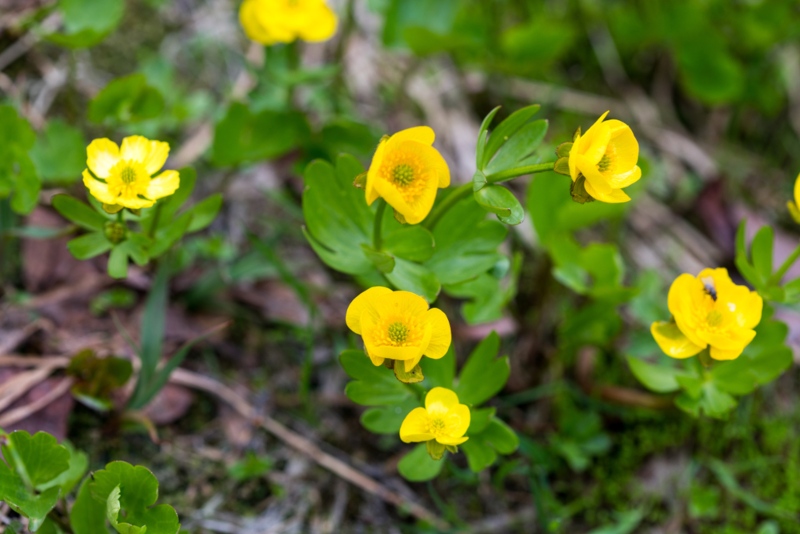 Gardeners in cold climates will want to consider the snow buttercup. This flower that grows to be about 6 inches tall produces dark yellow flowers in the summer. Each flower has five petals and dark brown hairy sepals. The green stems on this option are very stout. This option will seed with the seeds producing new plants, so be sure to deadhead spent flowers if you do not want this to occur.
Early Wood Buttercup
Also called kidney leaf or little leaf buttercup, this option that grows to be about 24-inches tall is perfect for woodland gardens. Unlike most Ranunculus family members, it prefers a shaded area and to be kept continually moist. This plant's green heart-shaped to kidney-shaped leaves can be up to 3-inches across. From three to 50 yellow flowers appear on the terminal end of this plant's hollow stems. The flowers have a unique egg shape to them.